Floyd is one of the more exciting discoveries we've made recently. The German brand is owned by Bernd Georgi and Horst Kern and is know for one thing: suitcases. While most luggage is designed with a distinctively bland functionality, Floyd has added a flash of colour to a grey industry.
As children, Bernd and Horst were inspired by the inventiveness of the skaters of '70s California. Now that the pair has 20 years of experience with high-end luggage, they've merged the two passions and created something quite beautiful. Saying no to the unspoken rules of suitcase manufacture and design, Floyd has rewritten the script and given us all the possibility of owning a suitcase that performs better and looks better than anyone else's in the airport.
Jetting off to the desert? No problem, strap your cases to your beach buggy and hit the dunes. We've known all along that Floyd's new-age suitcases are good to go regardless of the weather, terrain or transport, but we wanted to make sure that you knew this too. Here's what makes each Floyd suitcase borderline indestructible and a complete pleasure to use.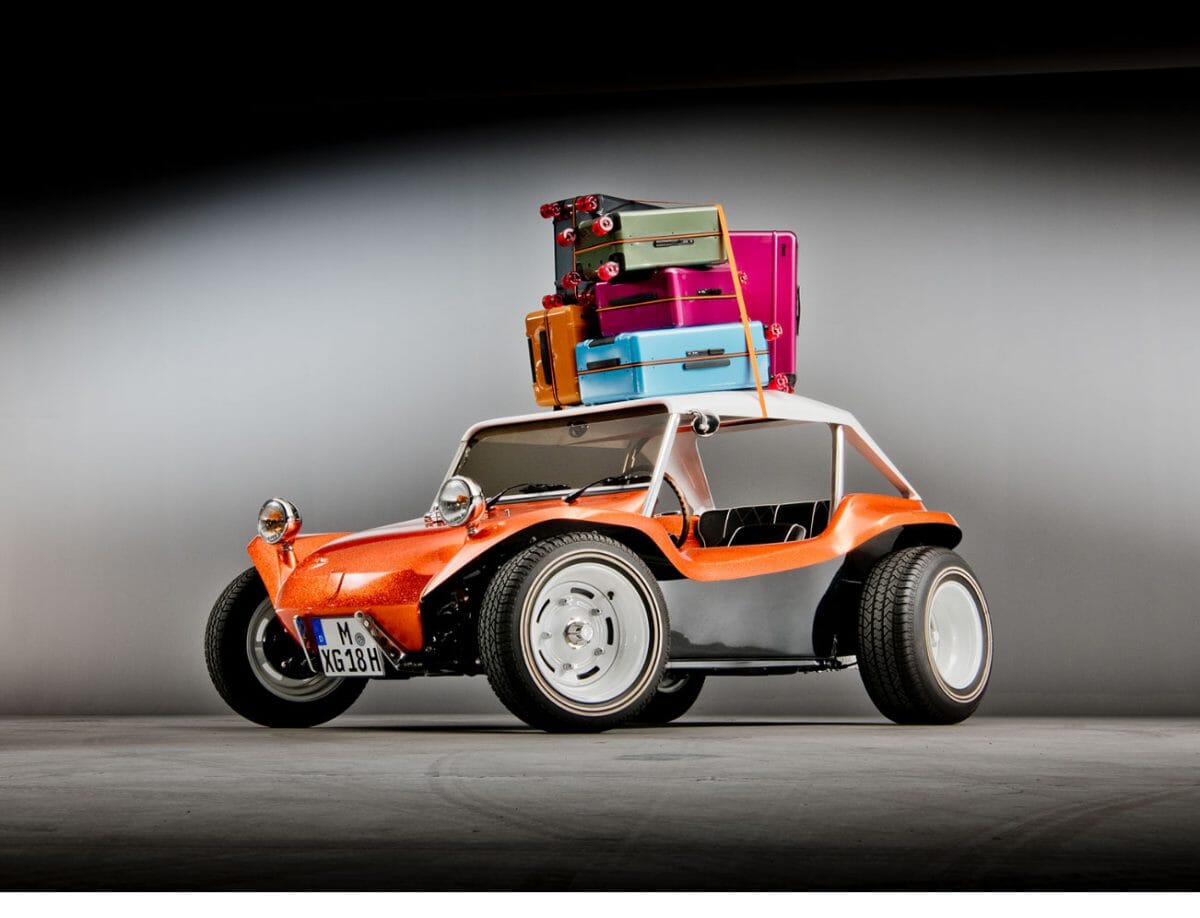 Floyd wheels
Well-protected suitcases are nothing new, we'll admit that. Companies have been producing highly durable cases for years, but none of them have dealt with the glaring problem of the wheels. Poor-quality plastic wheels have long been the scourge of the suitcase world, sliding uselessly over most terrains and ruining peaceful afternoons by clattering over the delicately cobbled streets of foreign towns.
With a touch of ingenuity, Bernd and Horst offered a solution: polyurethane. Polyurethane has been used to make the wheels of skateboards for decades thanks to its weather resistance, abrasion resistance, heat resistance and load-bearing capacity. That means that it makes just about the ideal material for suitcase wheels, too. Floyd also carries across the bold design of skateboard wheels in order to give each case an extra colourful boost.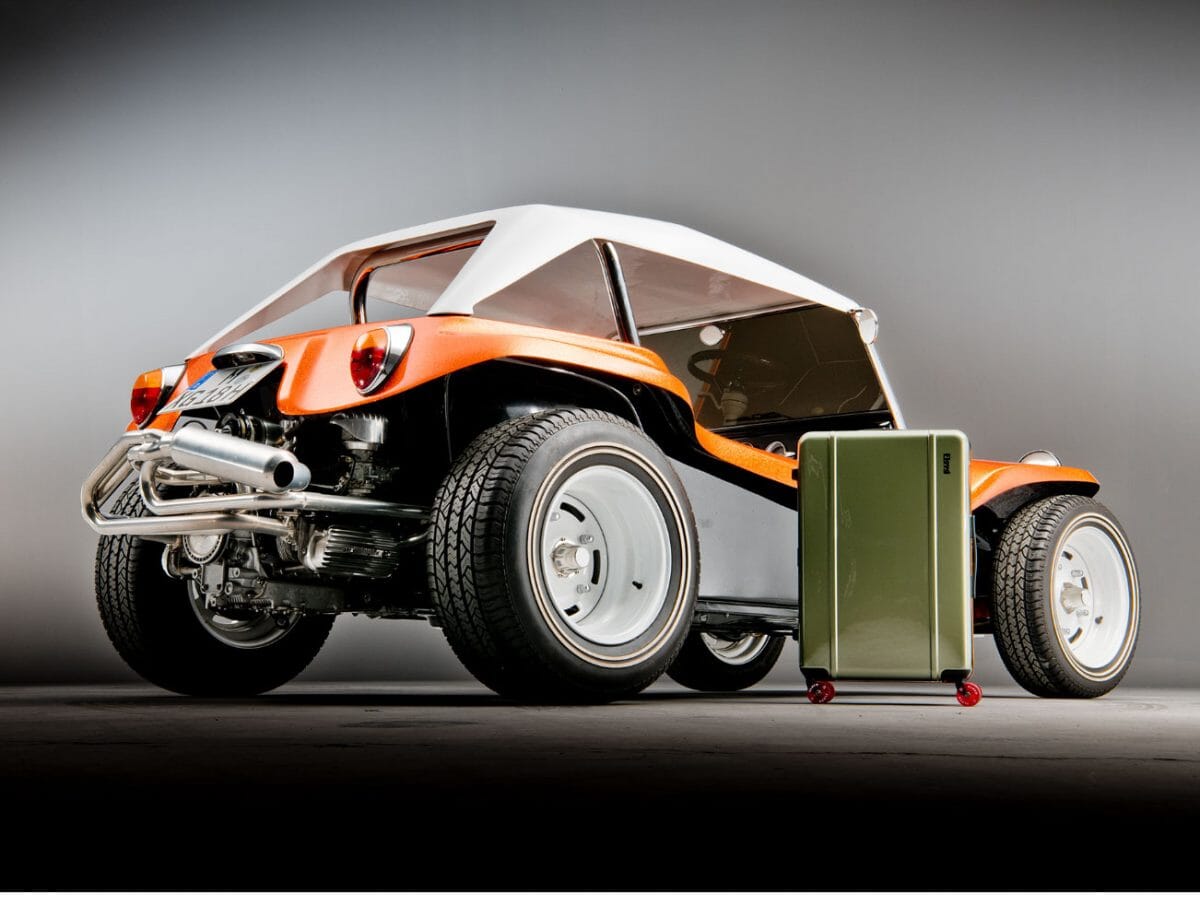 Makrolon Shell
We did just say that well-protected suitcases are nothing new. That wasn't strictly true. When it comes to Floyd's design, the use of Makrolon polycarbonate means that the shell is a little more than well protected. Makrolon polycarbonate is an extremely strong, lightweight, impact-resistant plastic. Weighing in at just 5.1kg, Floyd's Check-In case stores a whopping 61 litres. That means you've got enough room for a few more outfits this holiday.
A case is only as strong as its weakest component – we've all had a suitcase which worked perfectly until the handle broke and made the whole thing unusable. Luckily, Floyd pairs the robust shell with a super-durable, expandable aluminium handle so there's no weak link.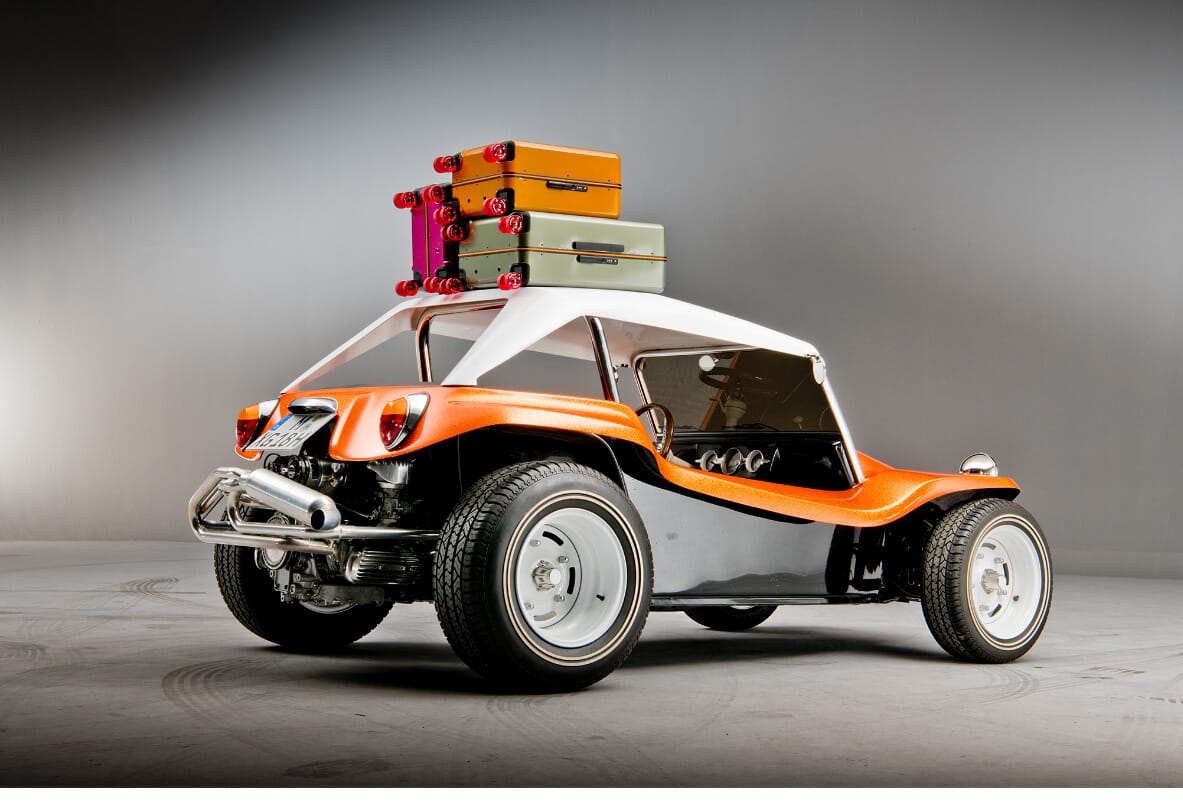 ---
---
Shop all Floyd at OPUMO.
Find out more about the label disrupting the world of travel cases in our Floyd introduction and review.