We've all been there, sat in a new restaurant and a particular light fitting or piece of furniture catches your eye. If only there was an easy way to find out what that particular light is, without having to ask the staff who are likely to have no idea. Which is fair enough, why should they? It's also comes with the task of tracking down a replica at a price and size that will look appropriate in your home. Thankfully, those problems cease to exist with Industville.
The latest name to arrive to OPUMO – and one of first brands in our all-new lighting category – Industville specialises in the manufacture of unique industrial vintage lighting and furniture. By priding itself on offering high-quality, design-led products, Industville manages to create an array of unique and authentic homeware items without the high-cost and time constraints of searching for originals. It's a godsend.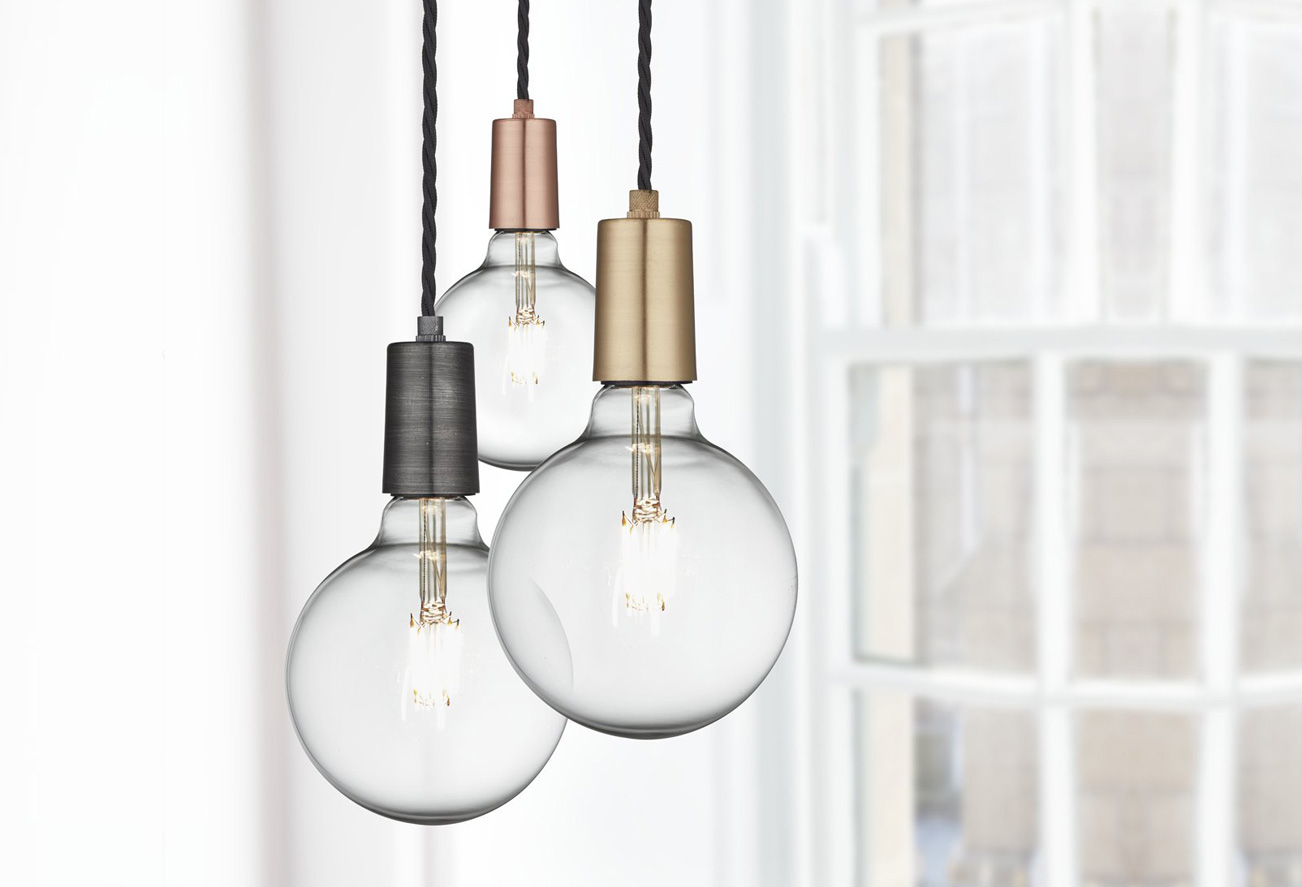 All of Industville's products are designed exclusively in-house, by a team of experienced designers and architectural specialists exclusively manufactured for them in their dedicated factory. What is more, each and every Industville product is individually hand finished to ensure that they retain an authentic and individual quality that holds true to the ethos and feel, unique to vintage fixtures. It is likely that you've seen Industville designs before – as they've worked with a variety of distinguished retail, leisure and hospitality brands across the world, including the OPUMO London Series featured Ruffians barbers– but to give you a rundown on the brand's most popular pieces we have put together an edit of the Industville items that no home should be without.
The industrial-inspired interior style was born over forty years ago, as property developers and architects over the world began converting industrial buildings into modern, multi-functional homes – and that movement soon progressed to become a design inspiration for many. The style focusses on celebrating the raw elements of property such as brickwork, concrete and piping, and it conveys character unlike any other form of interior inspiration. One easy way of introducing a slice of industrial design into your home is through Industville's Vintage Dome Pendant – as the sculpted, simplistic design is incredibly versatile. The light is available as a flush mount or with a sleek style holder, allowing you to personalise the fitting and choose the best option for your home or business.
Each Industville Wire Pendant has its own diverse shape that comes from the handmade finish of each one, which ensures that light will spread evenly and efficiently around the space. They are particularly effective when hung as a cluster that sit at different heights, as this allows for a futuristic twist on the industrial styles of the past. Better still, there is a mix of holders available, so you can tailor it to the demands of your design scheme.
As with any form of design, it is often the most-simple solutions that provide the greatest pleasures. And in the case of the Industville Edison Wall Light, that is certainly true. The minimalistic approach of the old-aged exposed bulb is a subtle and unassuming addition to any space. The materials used are incredibly simple, clean and hand-finished for an original and bespoke appearance.