Everyone has their favourite cars - we often witness the arguments unravel in the comments of our Instagram page as soon as we release our latest 'Classic Car Find of the Week.' Anyway, you probably rate this slate grey Porsche 911 S quite highly because the image alone has teased you into reading this. And you probably rate it so highly thanks to Steve McQueen.
That's because the slate grey Porsche 911 S was made famous in the 1971 film Le Mans starring McQueen. For the first three minutes or so, the film shows McQueen driving the 911 through the French countryside and from that moment on, for a lot of people, it was quickly installed as their dream car. But, owning a slate grey Porsche has remained just that – a dream. Until now.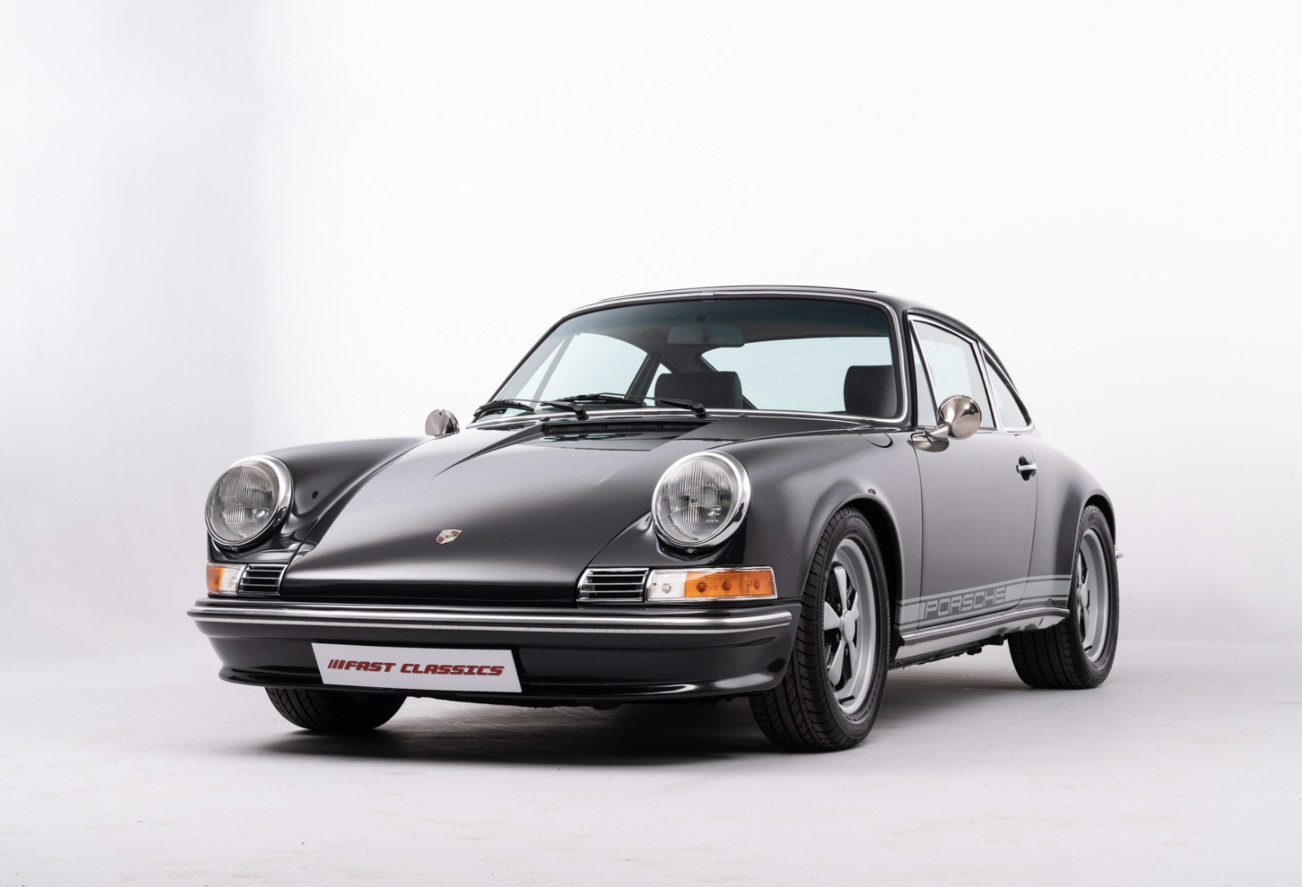 Porsche 'backdating' is a practice of taking a newer model and converting it to either look older or as the original. Along with restoration and Restomods, the Porsche backdate has grown in popularity and size with well-known names such as Ninemeister, Paul Stephens and PS Autoart all retro-modifying 911s by blending classic bodywork with bespoke interiors and various engine and train combinations.
Expertly finished in the signature slate grey, this 911 is as good as backdating gets. Starting life as a 3.2 Carrera, this well-serviced 1980s Porsche has been reimagined to capture the essence of the 1970s. Commissioned in 2016 by the current owner, the body was stripped back and modelled into the classic looking machine it is today. The level of detail is driven down to the finest detail too, including the chromework that defines the outline of the body and bumpers as well as the lights and the surround of the grille.
Consider it a bespoke early 80s 911 that looks, accelerates, stops and steers better and more efficiently than ever. Fancy it? For full auction information, head to the FastClassics website.