Miles Redd once described the art of interior design as 'taking the best of history and making it work for you,' and his reasoning shows how interiors are no longer just living spaces but physical embodiments of human energy, design and expertise. And that makes sense. Just think about it. Every piece of design in your home, whether it be your favourite chair or regular piece of cutlery from the kitchen, is not just a random object but testament to the 'magic ability of our species to take raw materials and turn them into things of use value and beauty', to paraphrase another interior designer in the form of Kevin McCloud.
To put it bluntly and less poetically, your home should be brimmed full of items that you identify with; things that you love, adore and cherish. Which is exactly why we're extremely pleased and proud to introduce you to the latest name to OPUMO, Anglepoise.
British design is renowned all over the world for being flawlessly functional and timelessly elegant and Anglepoise is one such brand that embodies this enviable reputation.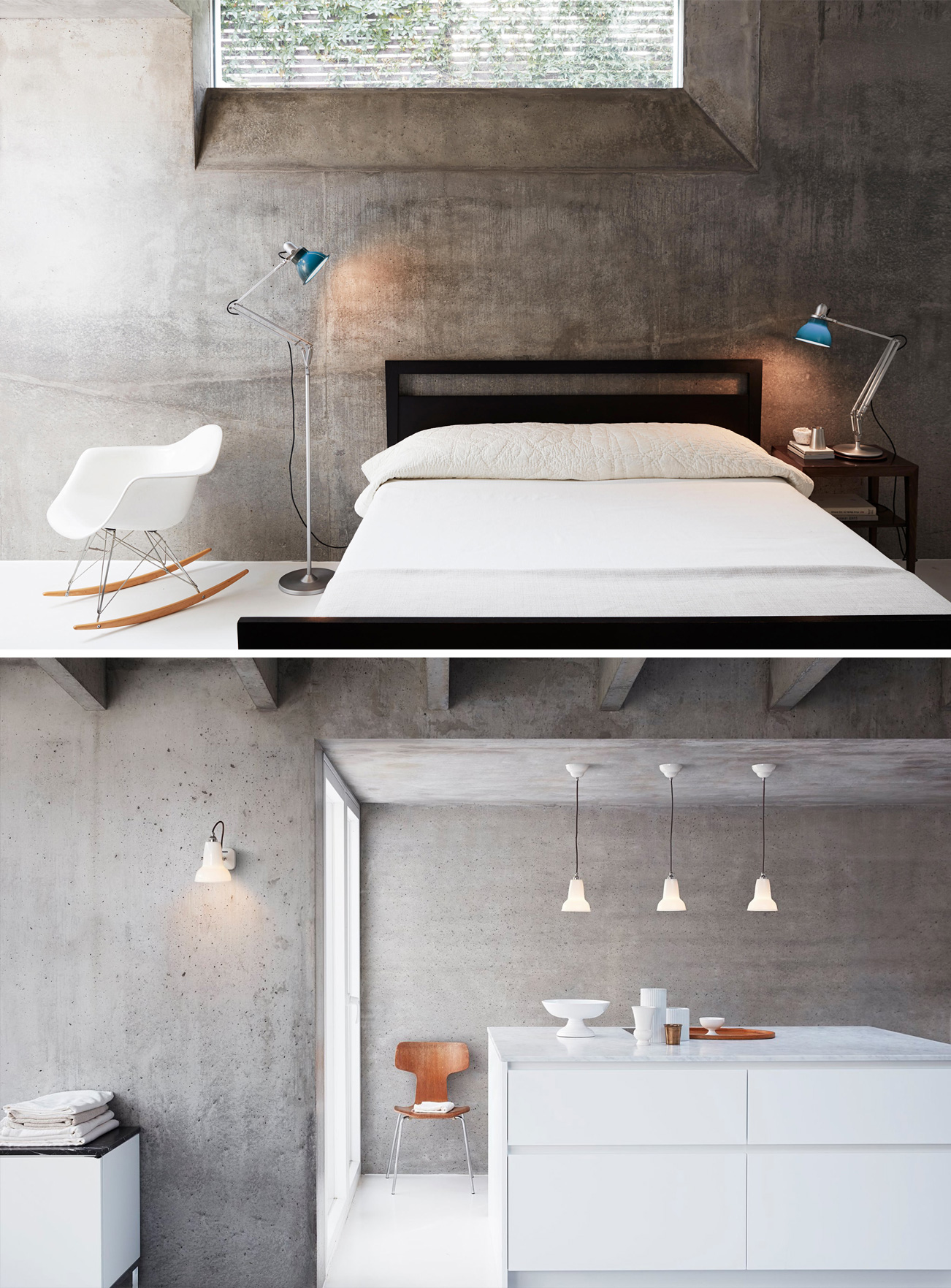 The silhouette of the original Anglepoise lamp, the Anglepoise 1227 Desk Lamp, is pretty much the archetypal silhouette for quintessential British design – not to mention the desk lamp. It's a unique combination of articulation, angle and springs that gives each Anglepoise lamp its own graceful stance and stature. It's a unique quality that the brand always looks to capture in its design to ensure that as soon as someone looks at a product, they know it's an Anglepoise.
But as there is a lot more to Anglepoise than the original Desk Lamp, we thought we would present a selection of stand-out lights and lamps from the brand's latest collection.
With clean simple lines and distinctive geometric form, the understated Anglepoise Type 75 Maxi pendant will blend into a variety of interior spaces. And in a time where much more attention is now being paid to quality of light – computer screens, TV's and tablets present different lighting challenges – it pays to concentrate on the relationship of light in your room. And that is a certain strength of the Maxi Pendant – as it can either be used singly or in combination with others, including the Type 75 Maxi Lamp – to create a fully coordinated lighting scheme.
Anglepoise Mini Type 75 Desk Lamp
Anglepoise are one of an exclusive number of brands who can innovative and evolve without losing the true sentiment of their design – and the Anglepoise Mini Type 75 Desk Lamp is testament to this. The diminutive design is a scaled-down, more playful version of the iconic Type 75 and it offers all the functionality of the larger lamp, just presented in a more compact and colour form.
Anglepoise 1227 Wall Mounted Lamp
Anglepoise' sturdy, multi-purpose Original 1227 wall-mounted lamp, with its flexible shade, articulated bracket and perfect balance, gives you all the benefits of Anglepoise' Original 1227 desk and table lamps in a stylish, wall-mounted form. Making it the perfect addition to any work or home interior.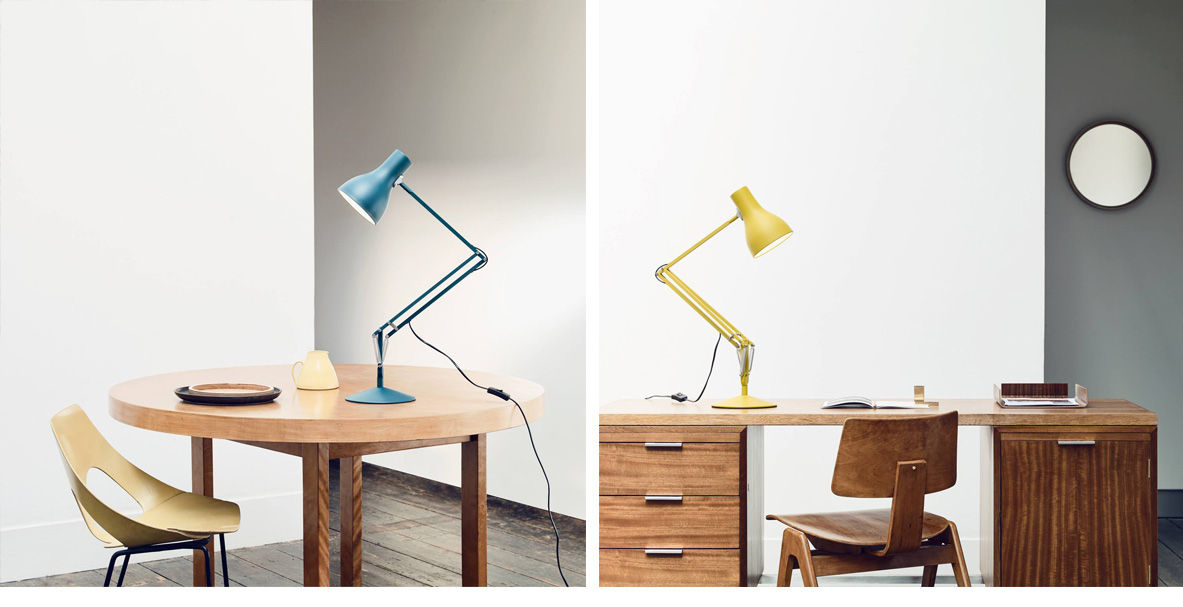 Anglepoise x MHL Type 75 Desk Lamp
Originally designed in 2004, the Type 75 desk lamp is a modern reinterpretation of the original 1930s Anglepoise design. Its simplistic, authentic and timeless appeal has ensured it has become more than home accessory as it is now viewed upon as an interior necessity. The new colours are yet another welcome addition to the evolution of the lamp and they have been expertly chosen by Margaret Howell to complement any domestic or working interior. Each lamp benefits from the unique spring mechanism and the impressive, illuminated sculpture that provides the perfect balance and range to not only define the brand but also to define 21st century design.
The 2017 class of the classic Anglepoise 1228 combines Sir Kenneth Grange's original, much-lived design, with newly refined updates, including a new streamlined base, ergonomic switch system and a pared-down pastel colour palette. Available in a smaller Anglepoise desk lamp – which comes with its own clamp to avoid accidents – or the larger and altogether more versatile floor lamp, the 1228 is sure to introduce a vibrant pop of colour into any interior. Its attractive, flexible shade can be rotated to create a highly efficient work light, or titled away to deliver a warm, ambient glow around the room.
Shop all Anglepoise collection at OPUMO.