This stunning 1956 Porsche 356 is an important part of sports car history and, for the right money, you could own it. Why collectors worldwide have their eye on this Porsche: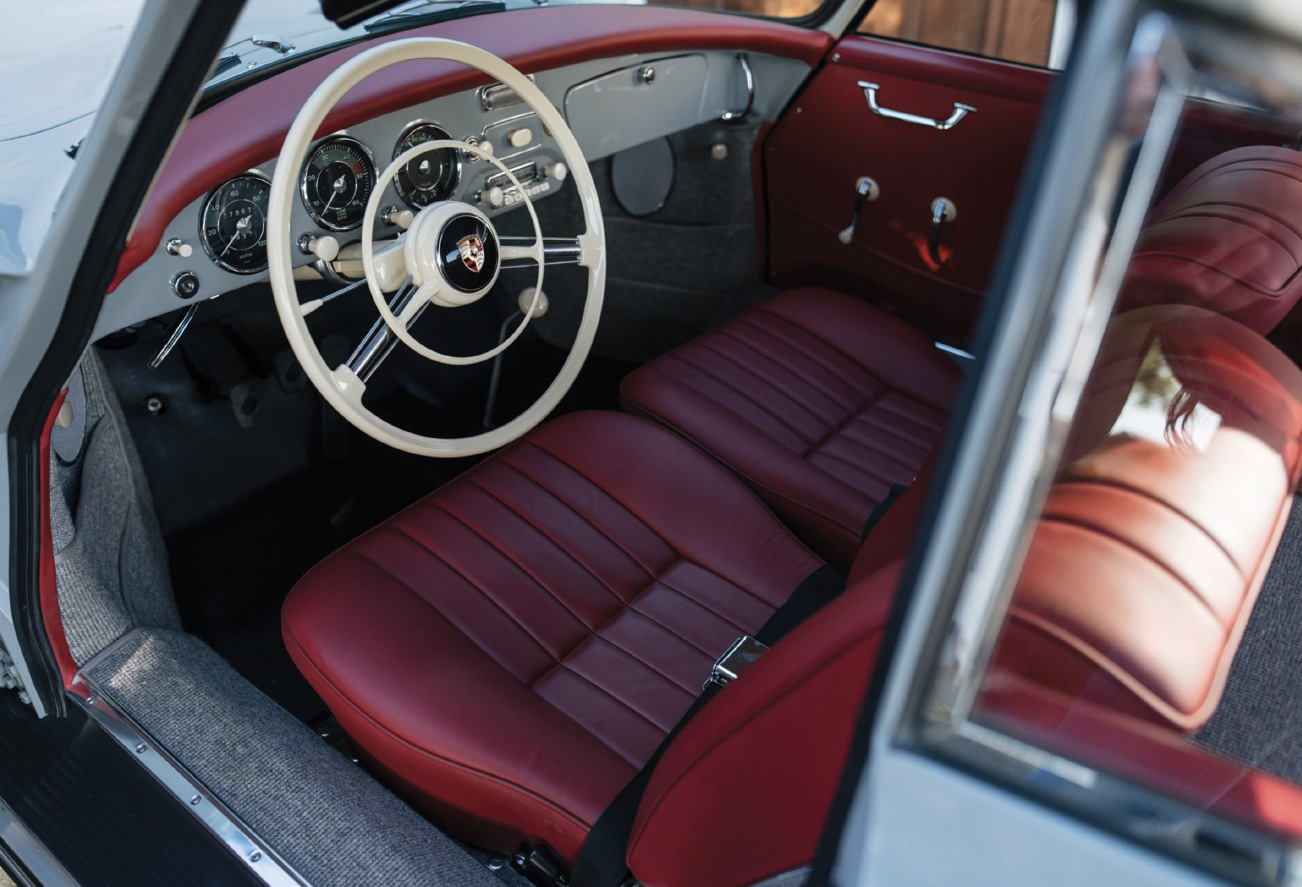 It's No Ordinary 356
It's the 70th anniversary of the release of the 356, the first production Porsche. This car is one of the very few to be badged 'European' in the US, after a spat with Ford meant Porsche couldn't call it a 'Continental'. The golden badges attest to this. Small detail? Not to the serious collector.
It's Benefitted From A Better Than New Restoration
This is one of the finest 356s anywhere. Stripped down and rebuilt by Altissimo Restoration in original 'Fashion Grey', with a re-trimmed red leather interior, the 356 even has the correct period radio. Perfect for the Shipping Forecast.
It Has Pure Power
Lift that rear bonnet and there's a superbly detailed new flat four power unit, rebuilt to high performance standards. More than ample.
How Much?
It's not going to be cheap. Up for auction at RM Sotheby's Monterey sale in late August, past results suggest the 356 will reach at least £220,000. The Autobahn beckons.