Welcome to the club where 200 mph is the minimum entry requirement. The top speed arms race in the rarified world of the high-end supercar regards anything less as simply pootling down to the shops on a Sunday morning. This is a world of limited editions sold to billionaire collectors as if they're unique artworks by Picasso, Van Gogh or Rembrandt, but slightly faster. Question is whether any owner will be brave enough to allow their multi-million pound toy be thrown around a track at anywhere near its top speed, rather than simply placing the car in its own exhibition space. We know what we'd do with any of our pick of the top 10 world's fastest supercars, and it wouldn't be just looking at it.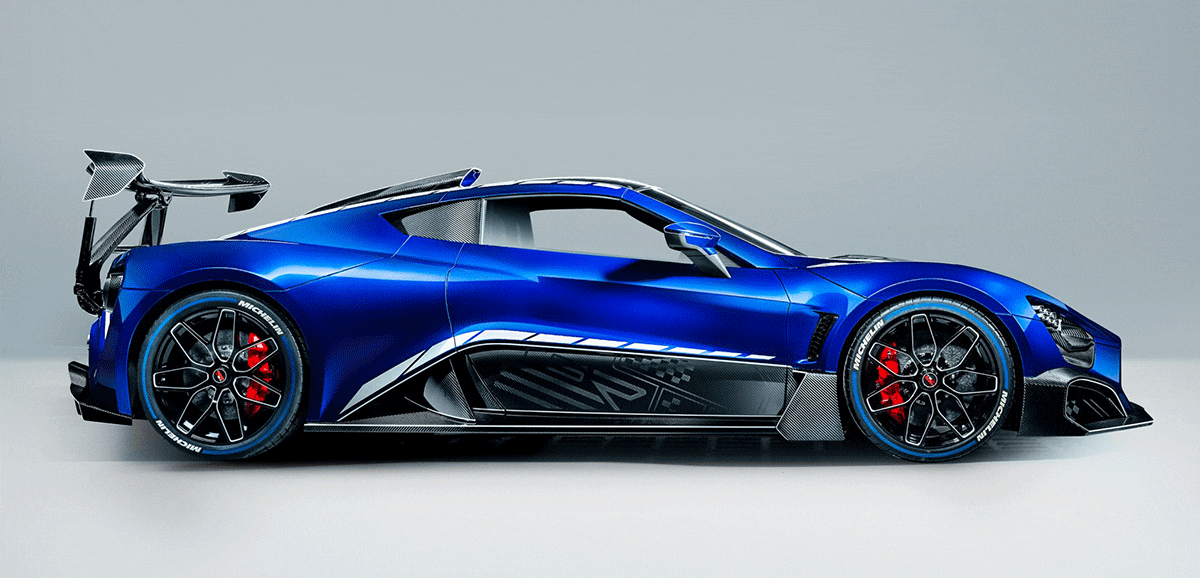 World's fastest supercars in 2023
Zenvo TSR-S
Extreme aerodynamics - that huge rear wing tilts around corners and can also act as an air brake - are the key to Denmark's V8-engined track focused yet road legal supercar. Engine features twin centrifugal superchargers, because one simply isn't enough, and sequential fuel injection to propel the TSR-S to 202 mph, which the company notes is electronically limited, so faster may be possible for the extremely brave who have £1.3m to spend.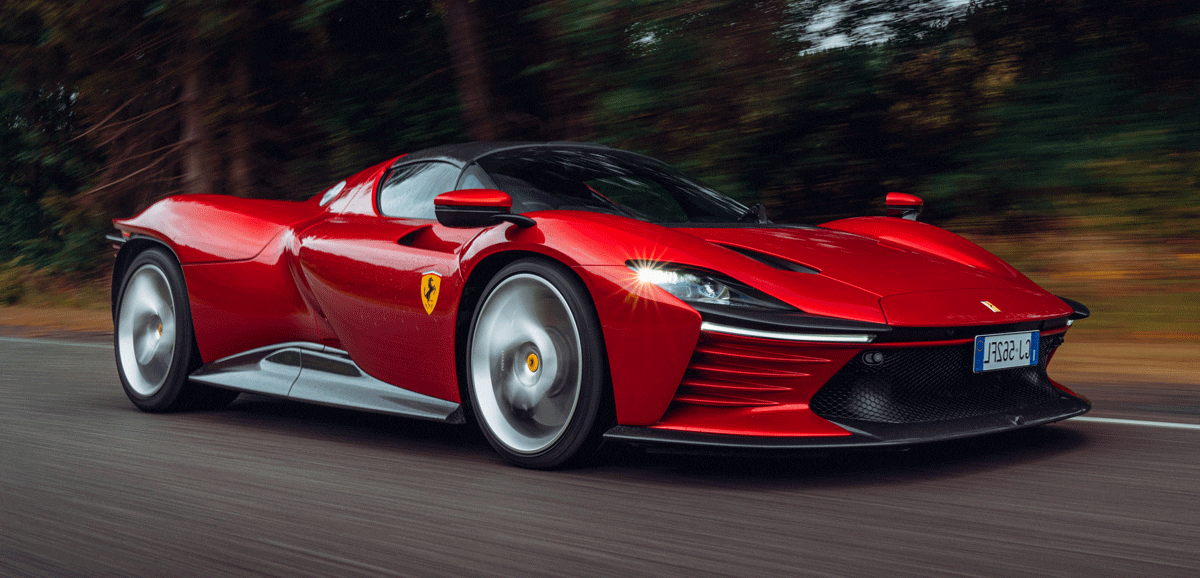 Ferrari Daytona SP
We can't talk about the world's fastest supercars without mentioning this marque. Breathtakingly beautiful Ferrari features styling that references the company's dominant sports racers that scored a 1-2-3 finish at the 24 Hours of Daytona in 1967. Behind you is a classic Maranello designed and built 6.5-litre V12 producing 829 bhp and ready to propel the Ferrari to 211 mph, though if you're on La Croisette in Cannes you might want to go a little slower as you draw up to your mega-yacht. No luggage space, even though you've just paid £1.8m for your Ferrari.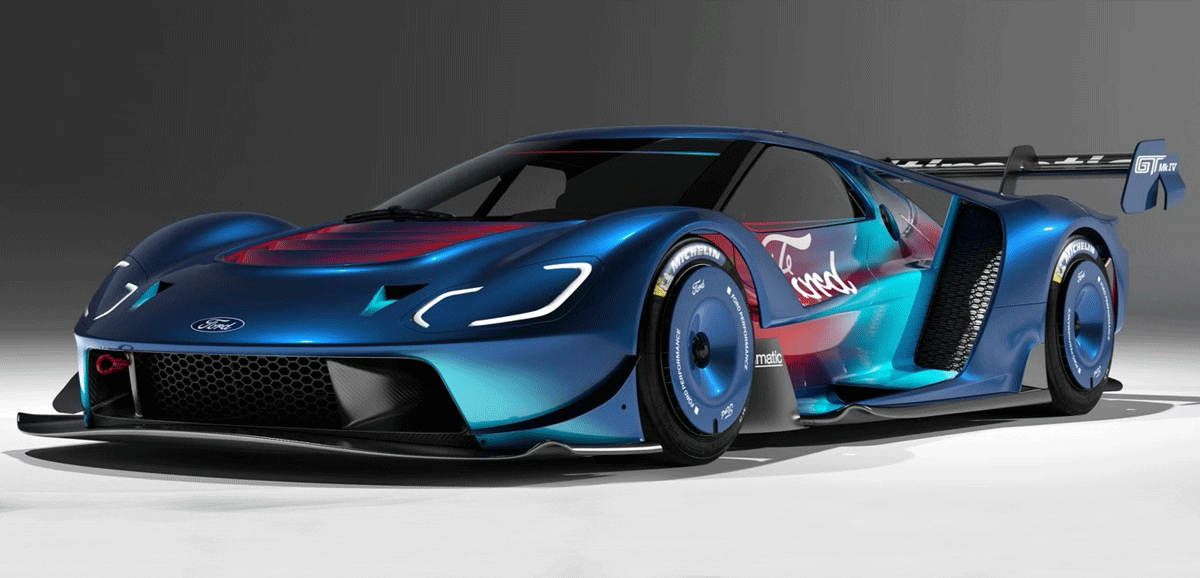 Ford GT Mk IV 2023
Latest reborn version of Ford's 1960s Le Mans winner has design nods to the original, but performance that goes above and beyond anything the classic could dream of. This last - say Ford - GT is strictly track-only but wins its place precisely because of that heritage, the daring of Ford in building it - and a projected 218 mph top speed. Just 67 will be hand-built, and Ford are inviting "enquiries" now. Cost: £1.3m or 65 Ford Fiestas. We know which we'd choose.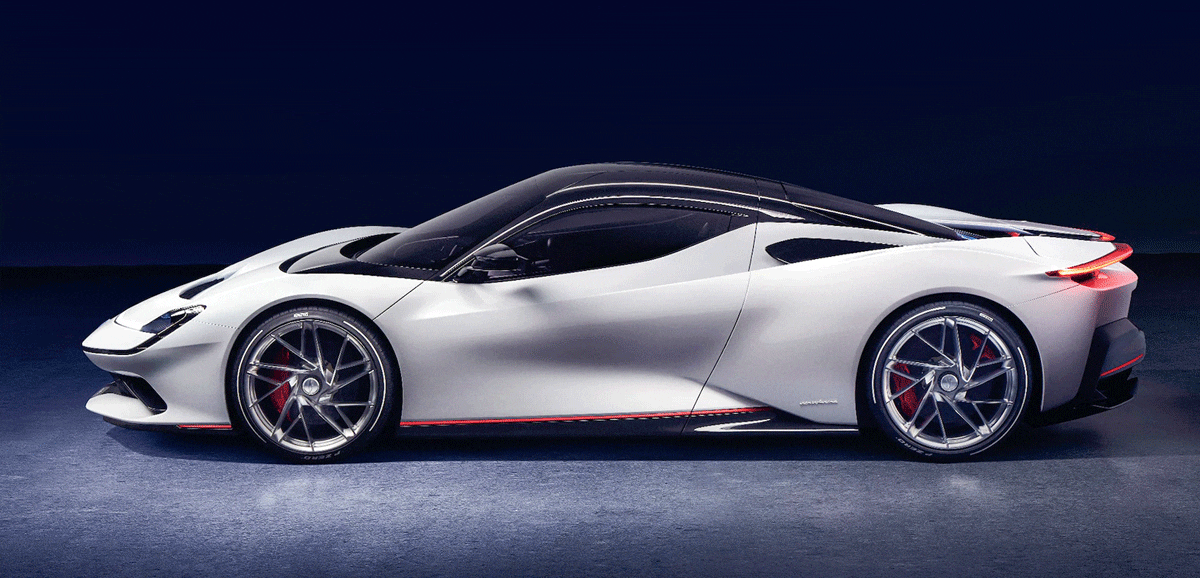 Pininfarina Battista
All-electric delight from Italy's stellar design house, and the first motor car officially to carry the Pininfarina name. They're Ferrari's favourite car stylists, and here have come up with a subtle piece of automotive art that's a tribute to the company's founder, Battista Pininfarina. Four electric motors, one for each wheel, power the Battista silently to 217 mph. Prospective buyers are all vetted by Pininfarina, since just 150 will be made, each costing £2m.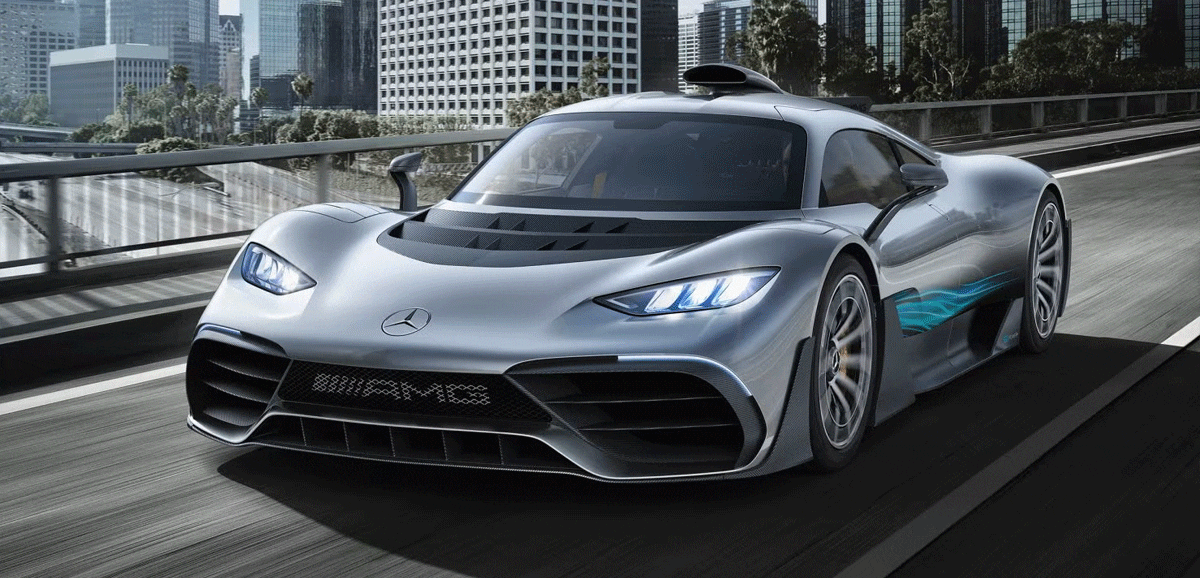 Mercedes-AMG One
After a difficult development period, the One is now available to anyone with £2.1m to spend, though you might have to bump someone off the waiting list for the 275 to be produced. Lewis Hamilton advised on the car after testing prototypes. Top speed is said to be 219 mph, achieved with the help of Formula One-inspired multiple hybrid systems attached to the mid-mounted V6, and possibly with the help of a multiple world champion at the wheel.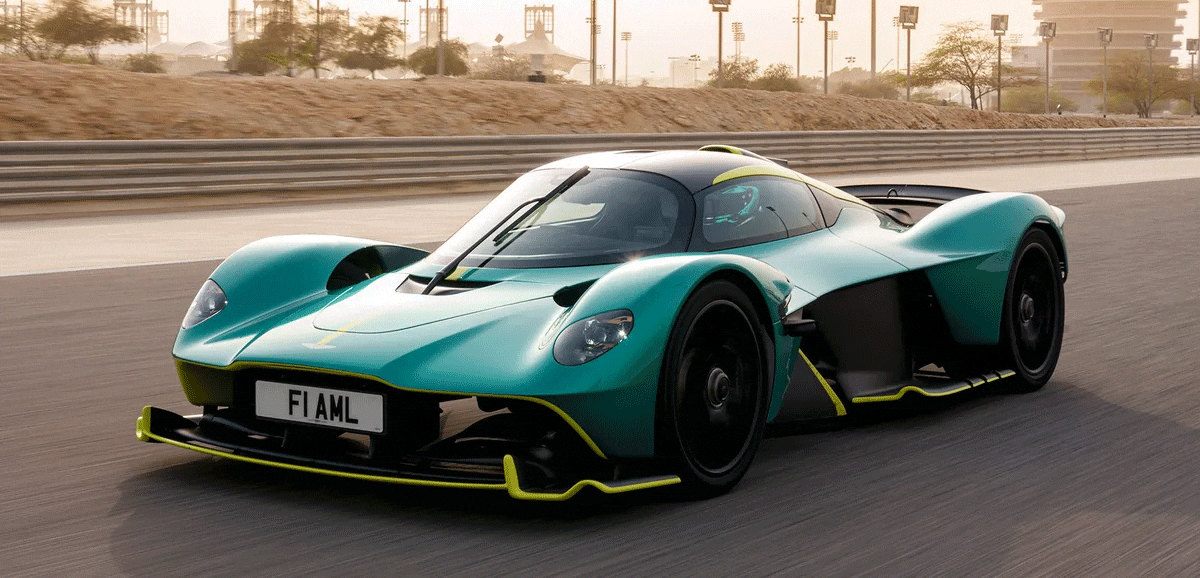 Aston Martin Valkyrie
British notion of a Formula One-style experience, dispensing with Aston Martin's traditional promise of powerful yet languid GT comfort in favour of brutal performance. Valkyrie is product of collaboration with super-successful Red Bull F1 team and their star designer Adrian Newey. Power comes from an electrically-boosted 6.5-litre V12 that's good for 220 mph, or as Aston themselves put it, "any faster and it would fly".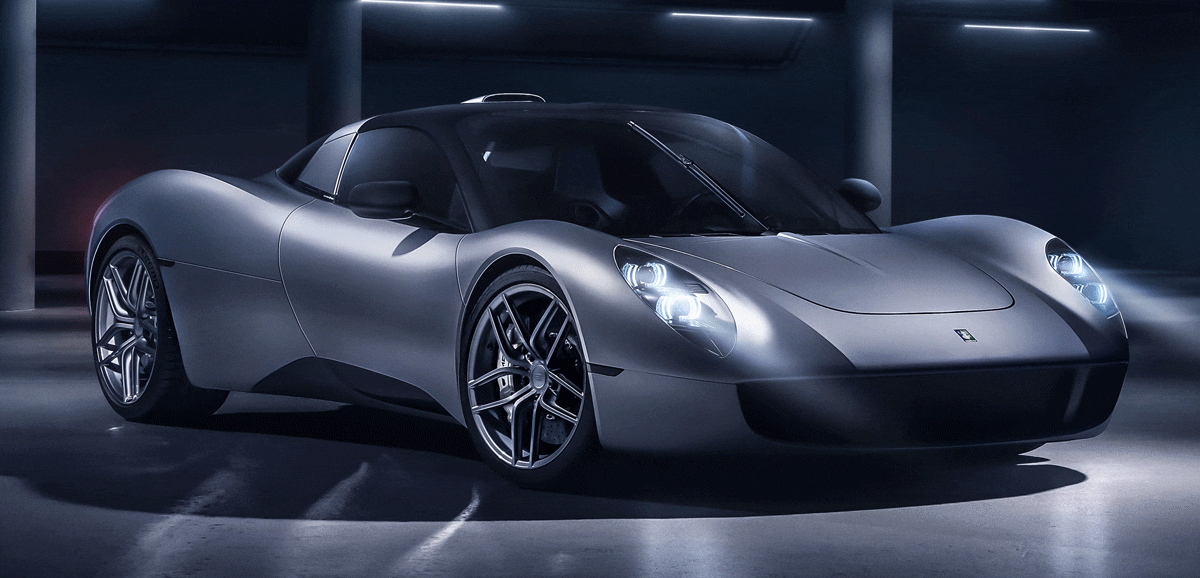 Gordon Murray Automotive T.50
There are no ostentatious wings on Gordon Murray's surprisingly subtle V12-engined supercar. The three-seater T.50 is as analogue as it's possible to be in our time, with manual transmission and no electrical boost for the Cosworth designed and built engine. Murray's design genius is evident in the clever through and underbody aerodynamics, which along with all that power - think 650 bhp - take you and the T.50 to 226 mph, just so long as you've given Mr Murray £2.8m first.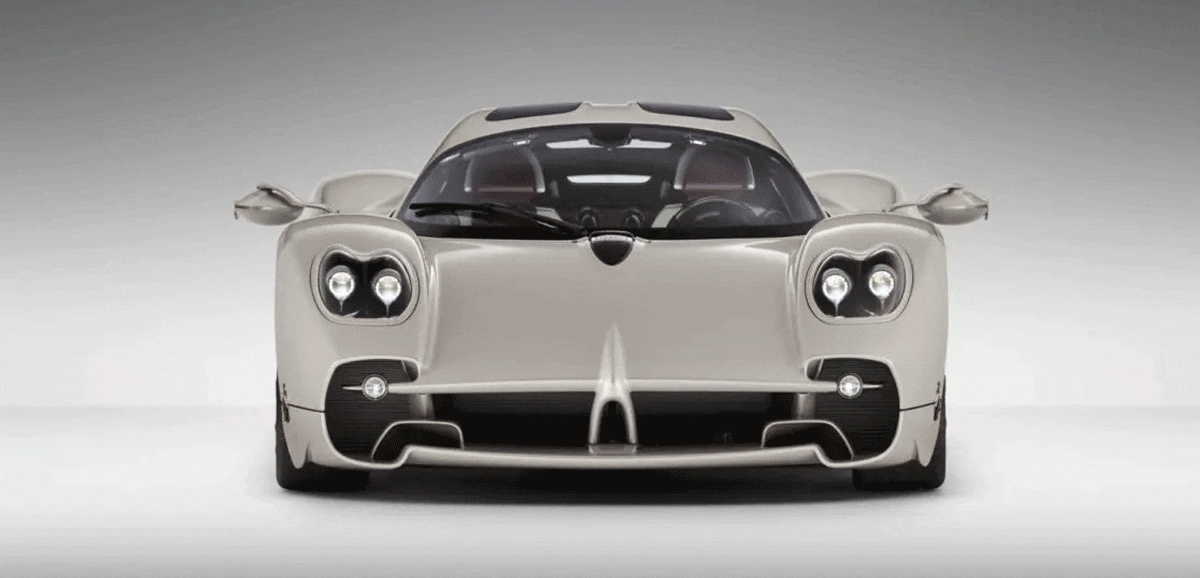 Pagani Utopia
Latest from Pagani had official launch at the Goodwood Festival of Speed, powered by Mercedes-Benz sourced V12, like earlier super-fast supercars from the fervent imagination of Horacio Pagani but this time featuring twin turbochargers to produce 852 bhp. Road testers have yet to get their hands on an example - and just 99 will be made so there's time to save up for the £1.7m pricetag that will put one in your driveway, or air-conditioned basement - but top speed of Huayra predecessor was 238 mph. Expect faster from the Utopia.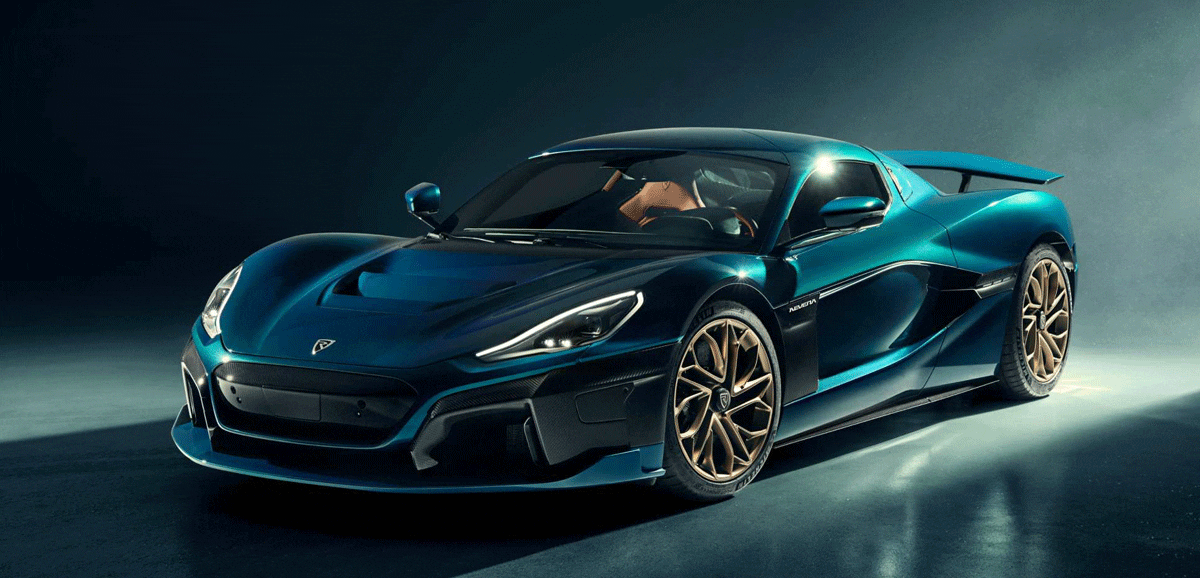 Rimac Nevera
Wild supercar from Croatian electric specialists Rimac - they provide the hardware for the Pininfarina Battista - takes its name from Mediterranean storms that can rage off the coast of Croatia, or as Rimac put it: "a Nevera is extremely powerful and charged by lightning". Rear wing is active at high speeds and can also act as air brake if you've reached the 256 mph top speed and suddenly realise the need to stop really quite quickly. Pay £2m - and expect to have to explain the badge at the pub.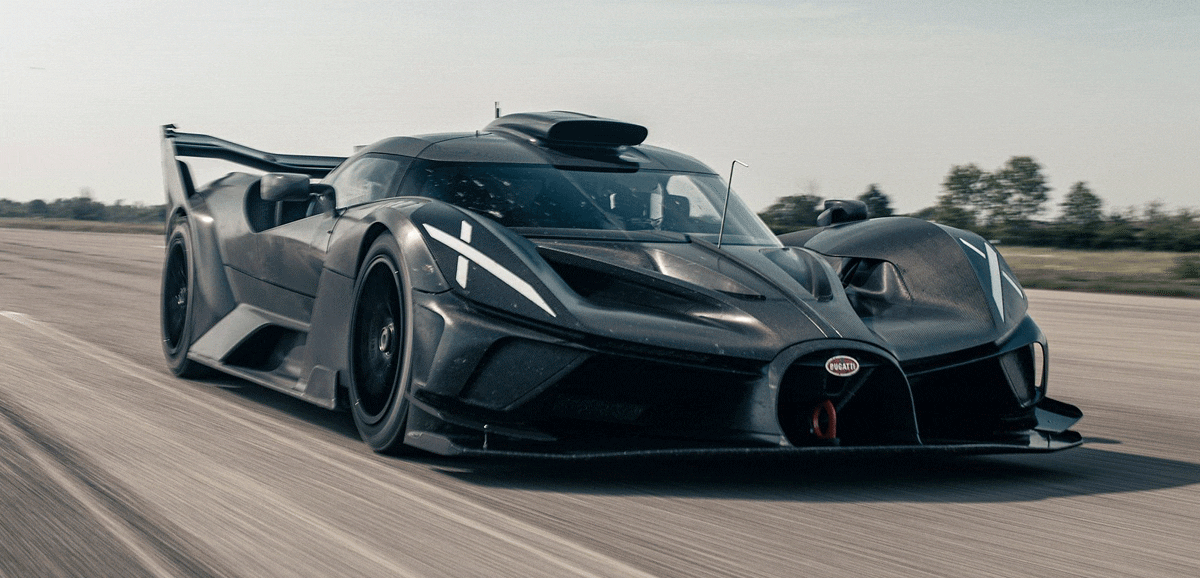 Bugatti Bolide
Latest insanity from Bugatti is last hurrah for the company's world-beating 8-litre W16 engine, producing a monstrous 1,824 bhp, and with design said to be inspired by the latest generation of Le Mans-winning LMP1 prototype racers, with a height identical to a somewhat earlier Bugatti: the slightly slower 1930s Type 57C. Just 40 will be made and the Bolide is said to be good for 311 mph for those ready to stump up the £3.4m cost. For the less well-heeled, the Bolide is also available in a Lego version.
Get your fix of all things automotive at The Garage.
---
---