In sparkling white, this rare 1966 Alfa Romeo Giulia GTC speaks of a carefree era with refined style. What's more, there's now an even rarer opportunity to buy this graceful Italian droptop.
The Giulia GTC was the convertible version of Alfa's renowned 1960s Giulia sports cars. Just 99 RHD examples of the GTC were made, of which this immaculate example is one. The Alfa has covered a mere 73,138 miles. Ripe for adventure.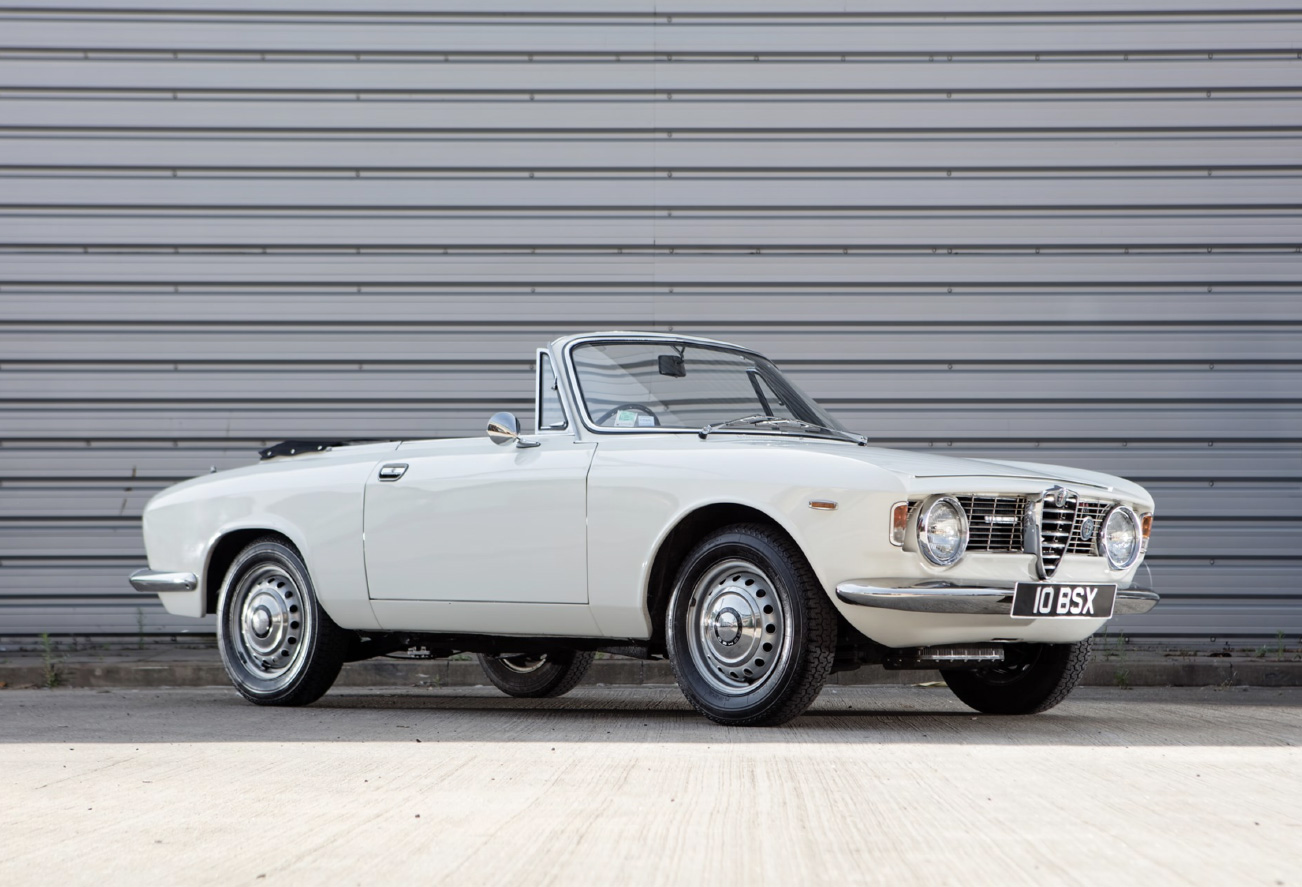 Paintwork has been recently renewed and the gearbox has been rebuilt. In most other respects the Alfa is in delightfully original condition. Successive owners have retained the patina of age on the chrome work, somehow adding to its appeal.
Under the sharply bonnet, the four cylinder 1.5 litre engine is in superb condition, having just been serviced. That refreshed gearbox adds confidence. All in all, your sharply 1960s coupe has all that it takes to propel you at speeds of up to 110 mph as you cruise to the Italian Riviera.
How Much Will It Cost?
RM Sotheby's estimate the Alfa will reach up to £85,000 at auction. There's no reserve, so the potential for a real bargain is real.