Located in an Italian alpine town, Z House is a supremely stylish mountain getaway. Picture this: you've had a day on the slopes, you're exhausted and the cold is beginning to take effect so you hop into your car for the short drive home. The drive consists of winding roads and steep hills; as you climb and descend the slopes you see a modern chalet appear and disappear.
You get closer and closer until you climb out of the car. You open the door and you're greeted by Z House. The expanse of the living area is a striking entrance, looking eastwards through an entirely glazed facade towards the charming spires and rooftops of the cosy Italian town. Also on the ground floor you'll find a modern kitchen and dining area with a roaring wood fire and panoramas to match the living space.
The exterior of the house is made up of slats of wood laid vertically. This makes reference to the traditional agricultural alpine architecture of the area, though in its modern iteration the wooden 'skin' provides protection from the glaring sunlight. The vertical larch slats are placed at uneven intervals and are sometimes rotated partly to cause the filtered light to play unpredictably on the terrace and interior of the property.
While many modern versions of traditional structures lose the charm of the originals, Z House retains the homely cosiness of a classic wooden cabin, but Gri E Zucchi Architettura (GEZA) focused their efforts on creating a stylish space with an abundance of natural light.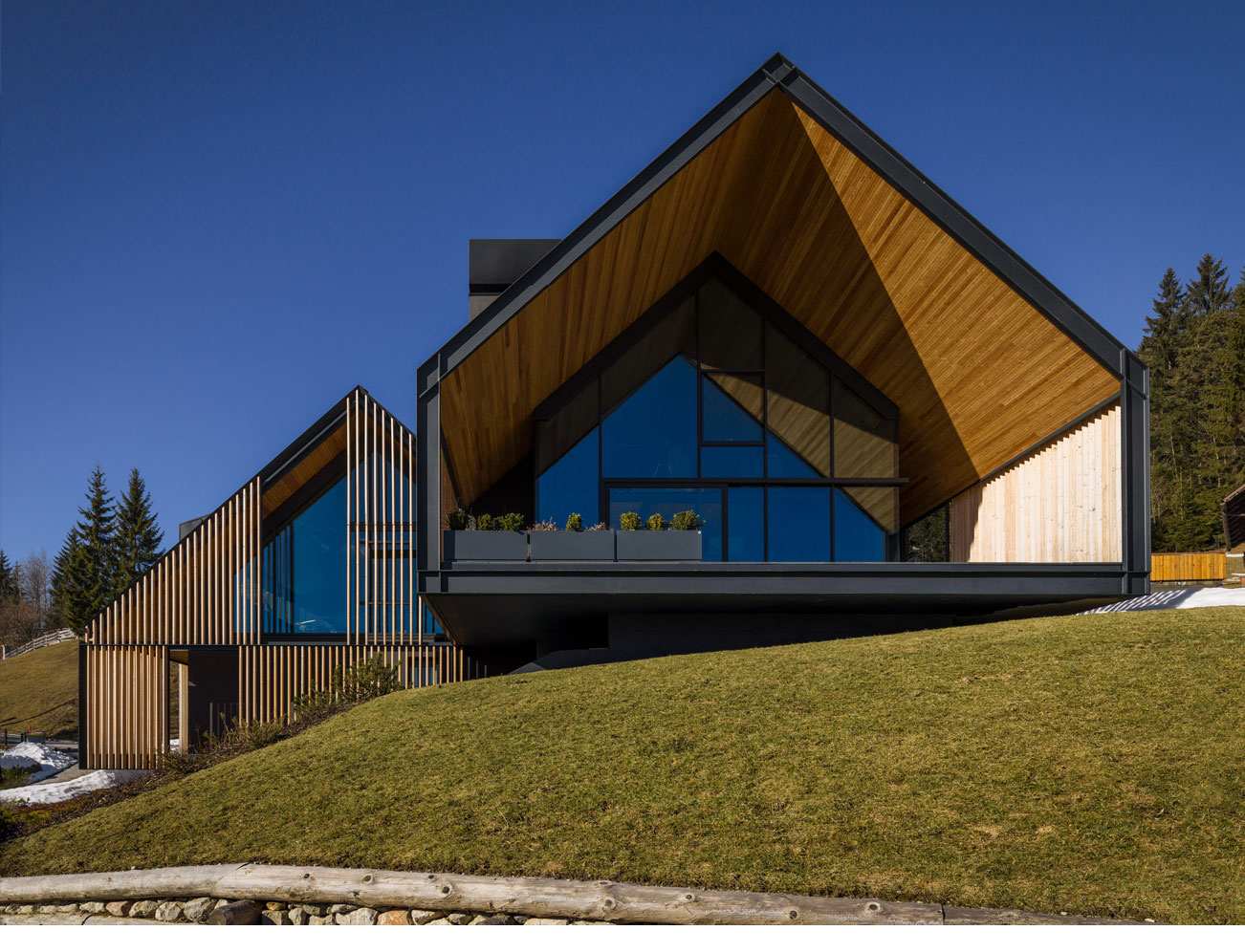 Photography by Gianni Antoniali.
Love the striking light fitting in the dining area? Check out pendant lights at OPUMO.
For a much smaller cabin that's equally as stylish, take the tour of Cabin Stokkøya.