The last letter of the alphabet forms the inspiration for a laid-back concrete residence that might well offer the last word when it comes to contemporary modernism.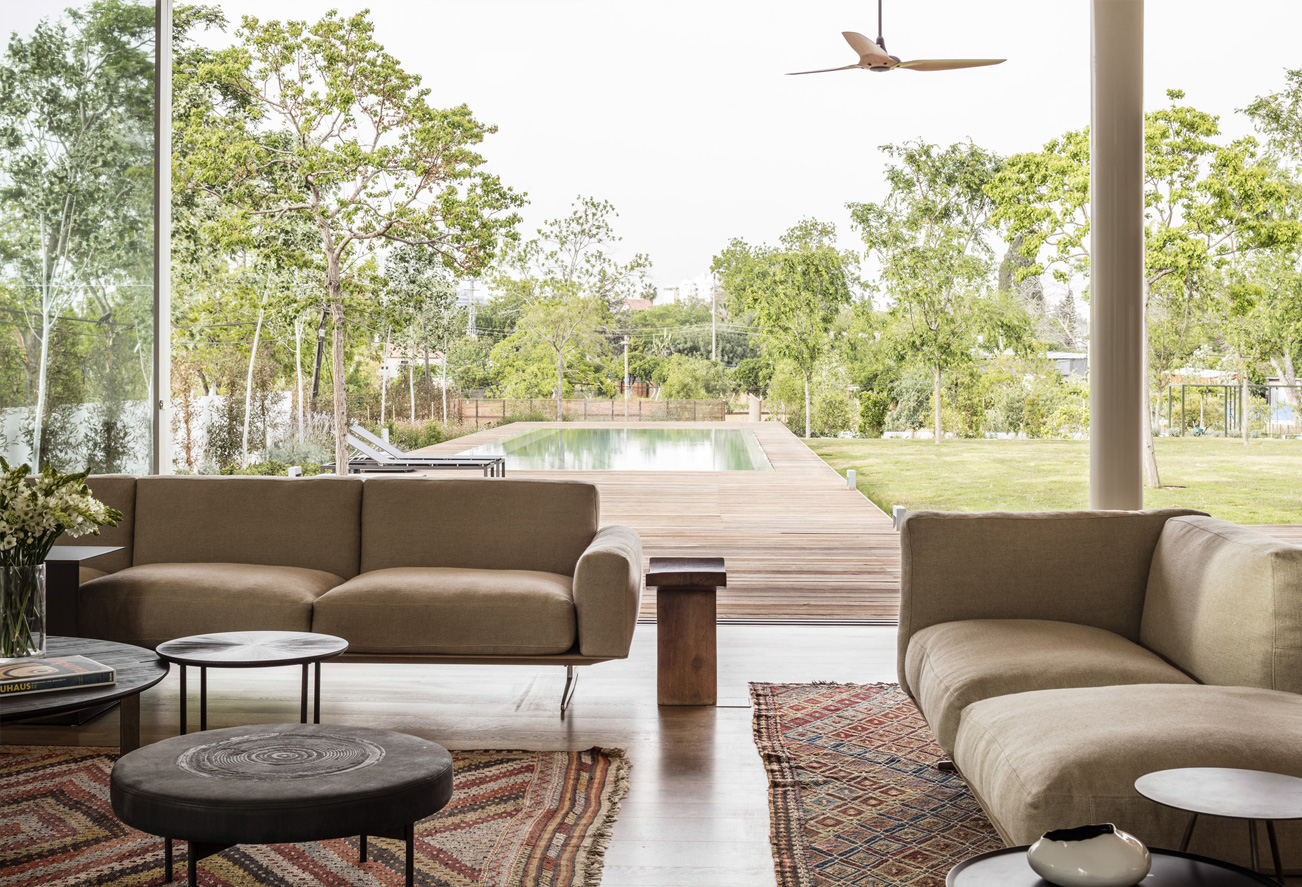 The Z House, as its Israeli designers Ronnie Alroy Architects have dubbed it, takes the letter Z as its plan on a gently sloping site, landscaped to include a cooling swimming pool and a grove of young trees.
The innovative layout allows for two large bedrooms with private patios at each edge of the home, with a generous open plan living area opening out onto the pool through floor-to-ceiling windows.
The concept is to allow for a conversation between the interior and exterior. Wood cladding emphasises the meeting between the natural world and the whitewashed concrete that the home is constructed from.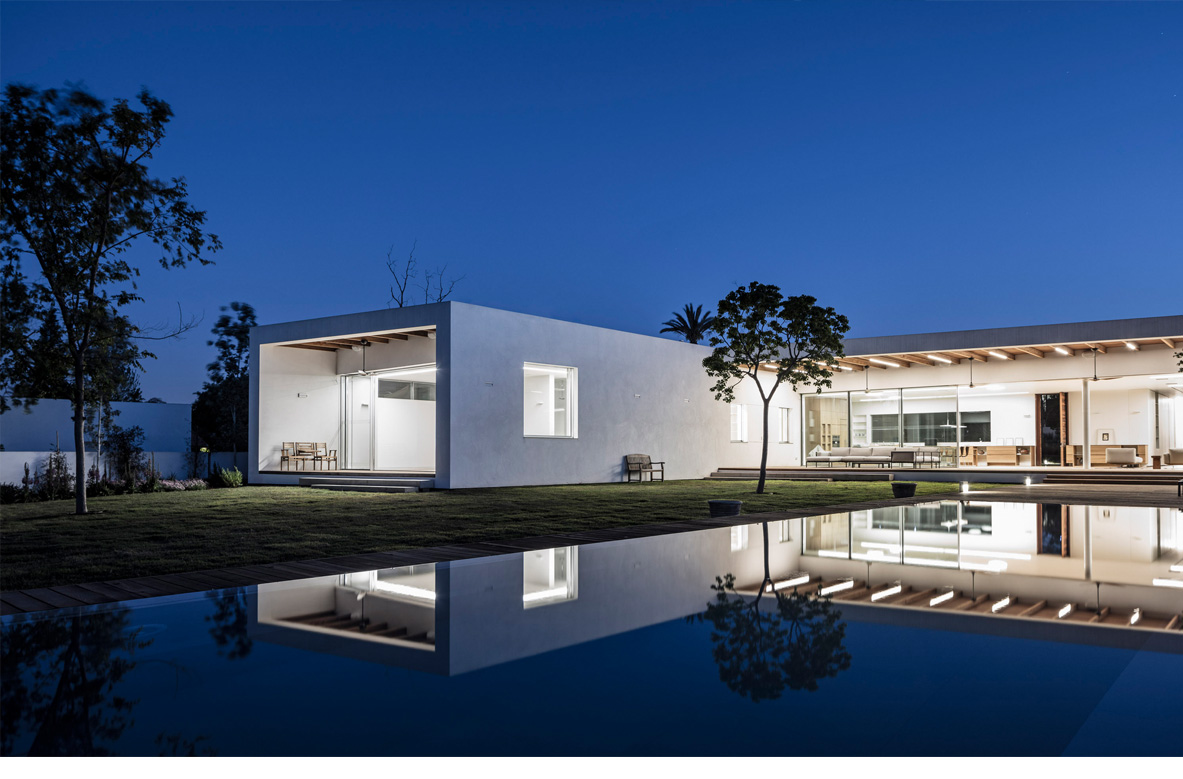 There's an honesty and ease about this residence. An A+ for the Z House? Oh yes.
Images courtesy of Amit Geron.