It's getting to that time of year where everything you see, do and read is leaned towards summer. Whether it is where to go on holiday, what to do in the sun, or which patterned shirts you can get away with wearing – it's everywhere. But, when it comes to summer advice, we'll stick to what we know – swim shorts.
The foundation to any warm weather wardrobe – be it for Bondi beach or your local lido – is a reliable pair of men's swim shorts. And if you're anything like us, there's a good chance that the moment you actually gear yourself up to buying a new pair of swim shorts is the very moment that summer arrives. As in right this very second. So to make your life a little bit easier, and to tick something off your growing summer checklist, we've rounded up five pairs of the best men's swim shorts below.
Nikben Moshi Moshi Swim Shorts
NikBen offers swimwear that 'conveys not only a pattern, but also a statement or an unforeseen twist.' Which basically means colourful and characterful designs that appear considered and sophisticated rather than providing a trying-too-hard-to-be-on-holiday-having-fun kind of look. Soft pastel hues are back in a big way this summer, which makes this pair of cream Moshi Moshi Shorts – complete with its understated red mushroom design – the perfect choice.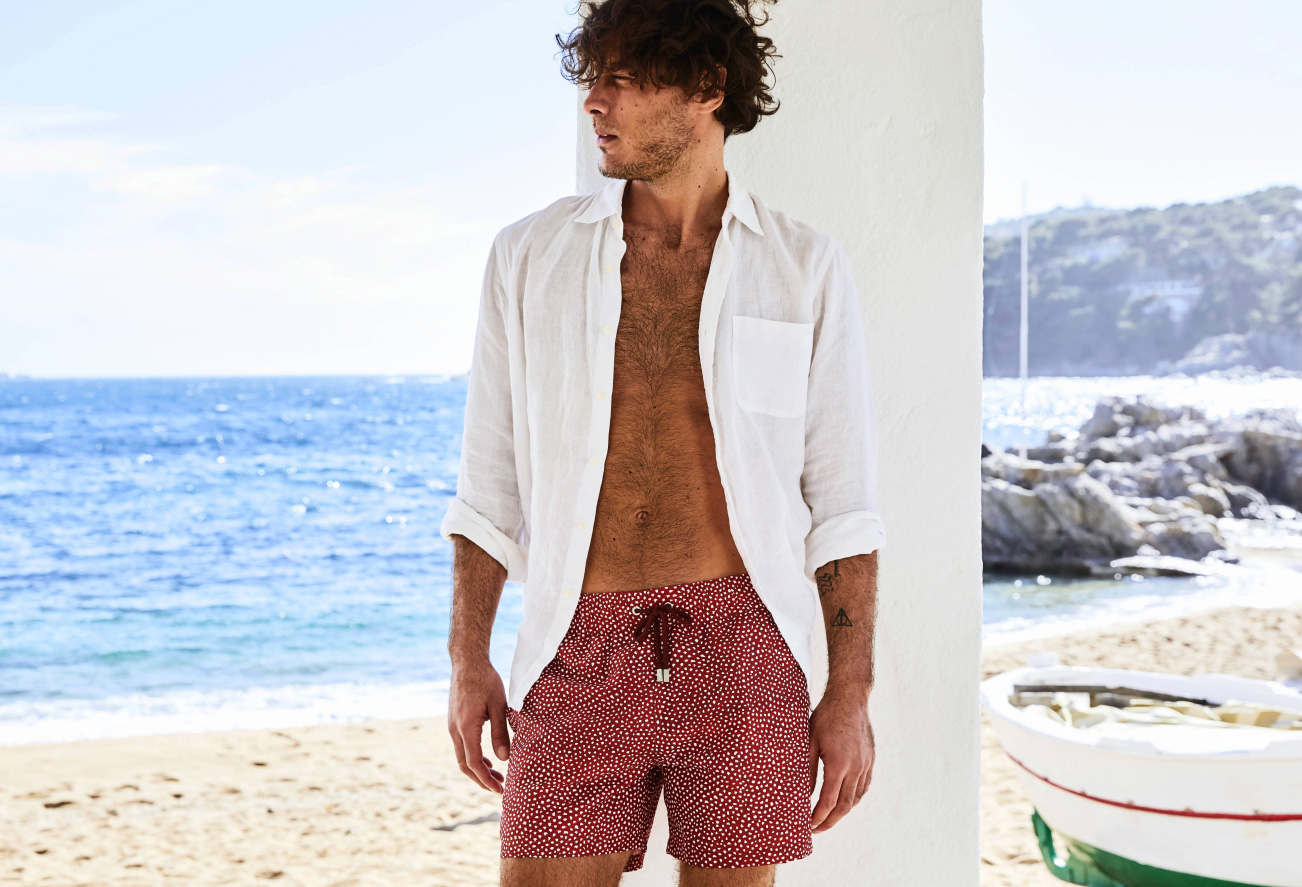 Bassal Blue Derby Swim Shorts
If you're the kind of guy who treats a trip to the beach as less of a statement-making opportunity but more of a chance to relax, then Bassal's understated designer swim shorts are just for you. Inspired by a laid-back Mediterranean lifestyle, every pair of Bassal swim shorts is influenced by the world around us and it features one of the brand's exclusively limited-edition prints. These fast-drying Derby Swim Shorts adopt a discreet Derby shoe pattern that is bought to life by the beautiful sea blue colour hue.
Bassal Blue Terra Swim Shorts
The key when it comes to choosing the perfect pair of men's swim shorts is to go for a trim, more tailored cut that sits on the mid-thigh – that way the shorts will look just as smart when worn on dry land as they will when taking a trip into the water. These Blue Terra Swim Shorts are impeccably crafted in Barcelona to offer a comfortable, slim-profile style that can easily paired with a crisp white shirt and a classic white sneaker.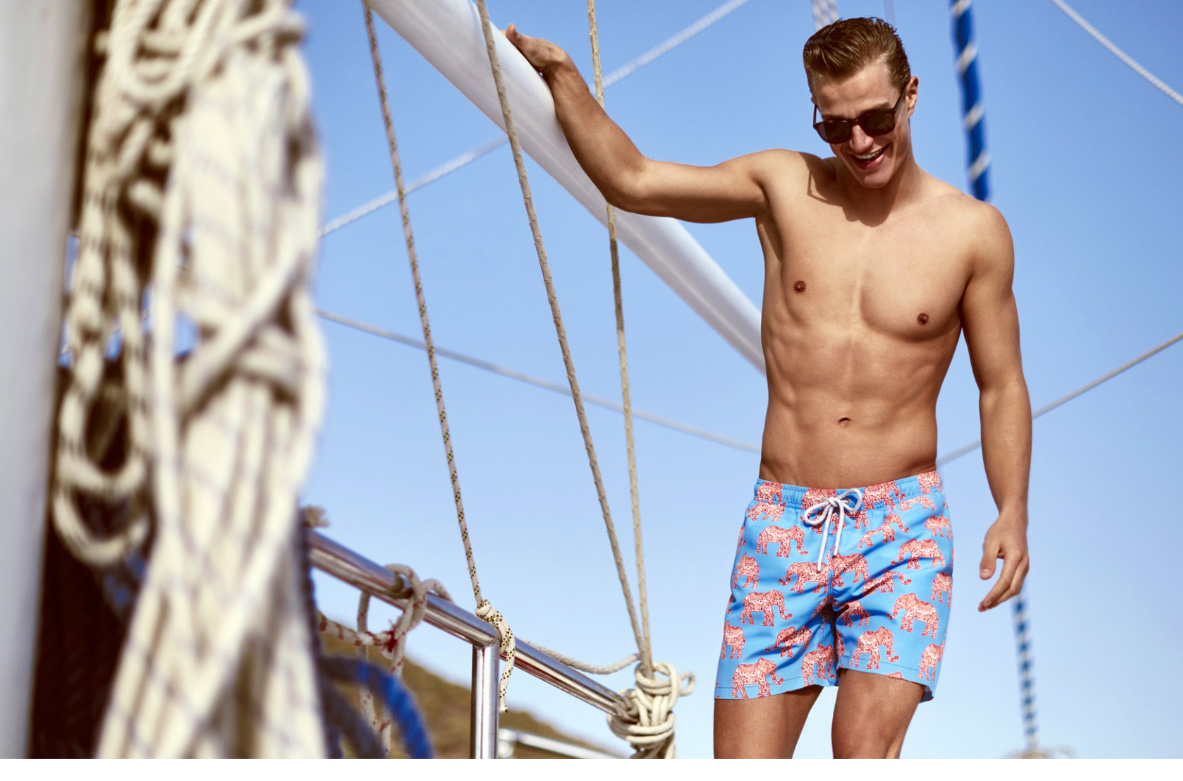 Bluemint Kandula Arthus Swim Shorts
Whether you're after an eye-catching, attention-grabbing print or even a tan-enhancing pattern, then these Bluemint Kanula Swim Shorts are the ones you should be copping. Inspired by the brand's Mediterranean heritage, Bluemint craft some of the best men's swim shorts for comfort and performance. Not only do the Arthus swim shorts look good in the way all bold patterned swim shorts do, but they're a bit more practical than most courtesy of its quick-dry construction, soft-touch fabric, drawstring fastening and tailored pockets.
Now you've seen this season's best men's swim shorts, why not show them off? Discover one of our favourite summer escapes in the form of the ultimate desert hotel, The Amangiri Resort in Southern Utah.