Words by Alek Rose
'A never ending strive for excellence' is never a bad thing, and it's that drive that has brought A Day's March to the forefront of our minds lately. The Swedish menswear brand is ticking all of the boxes, making men's wardrobe staples out of premium materials, but not breaking the bank. Taking inspiration from American workwear, and Italian tailoring, the outcome is a refined and clean-cut, but durable collection of menswear classics. This said, we don't think the brand is getting all of the attention that it deserves, so to help you out we've reviewed a few of their key pieces. Check out the entire A Day's March review below and shop the entire menswear collection at OPUMO.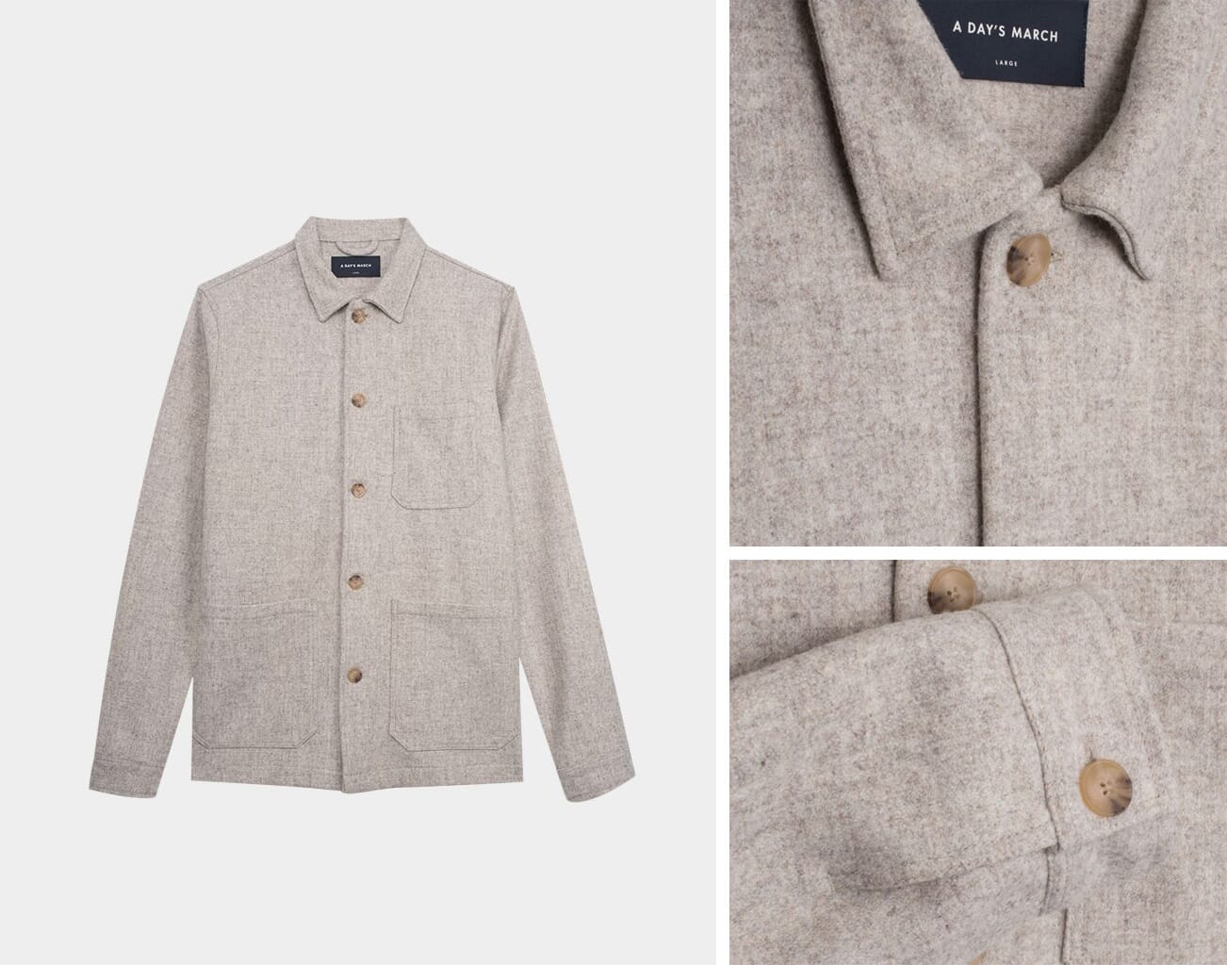 If you didn't believe that is was possible to merge American workwear and Italian tailoring, look no further. This overshirt delicately treads the line of formality and a more casual look, meaning that your personal styling can tip it either way.
The American workwear influences are present in the range of pockets, and the durable cotton material which is warm enough to replace your jumper as a layer. As for the Italian tailoring, the sleek cut of the jacket, as well as more formal touches like the buttoned cuffs and placket piping. 
Made from a thick and sturdy Portuguese cotton twill, the overshirt will hold its shape through a lot of wear and age gracefully over time as a result.
Overall, the A Day's March presents the endless styling possibilities. However you want to dress it will work, but we like to dress it up - a pair of slim, pleated woollen trousers and a set of loafers will be a good place to start.
The Original A Day's March Overshirt has a slightly small fit compared to the brand's herringbone twill overshirt. If you don't want a tight fit, choose one size up from your normal size.
Thanks to the rich wool-blend this overshirt can operate a lot easier as blazer than the corduroy or cotton version, if worn simply over a shirt. The A Day's March wool overshirt fits true to size, so opt for your usual size.
Wear this A Day's March corduroy overshirt with your favourite sweater as a lightweight jacket or with a shirt for a casual look around the office. Again, the A Day's March corduroy overshirt fits true to size, so opt for your usual size.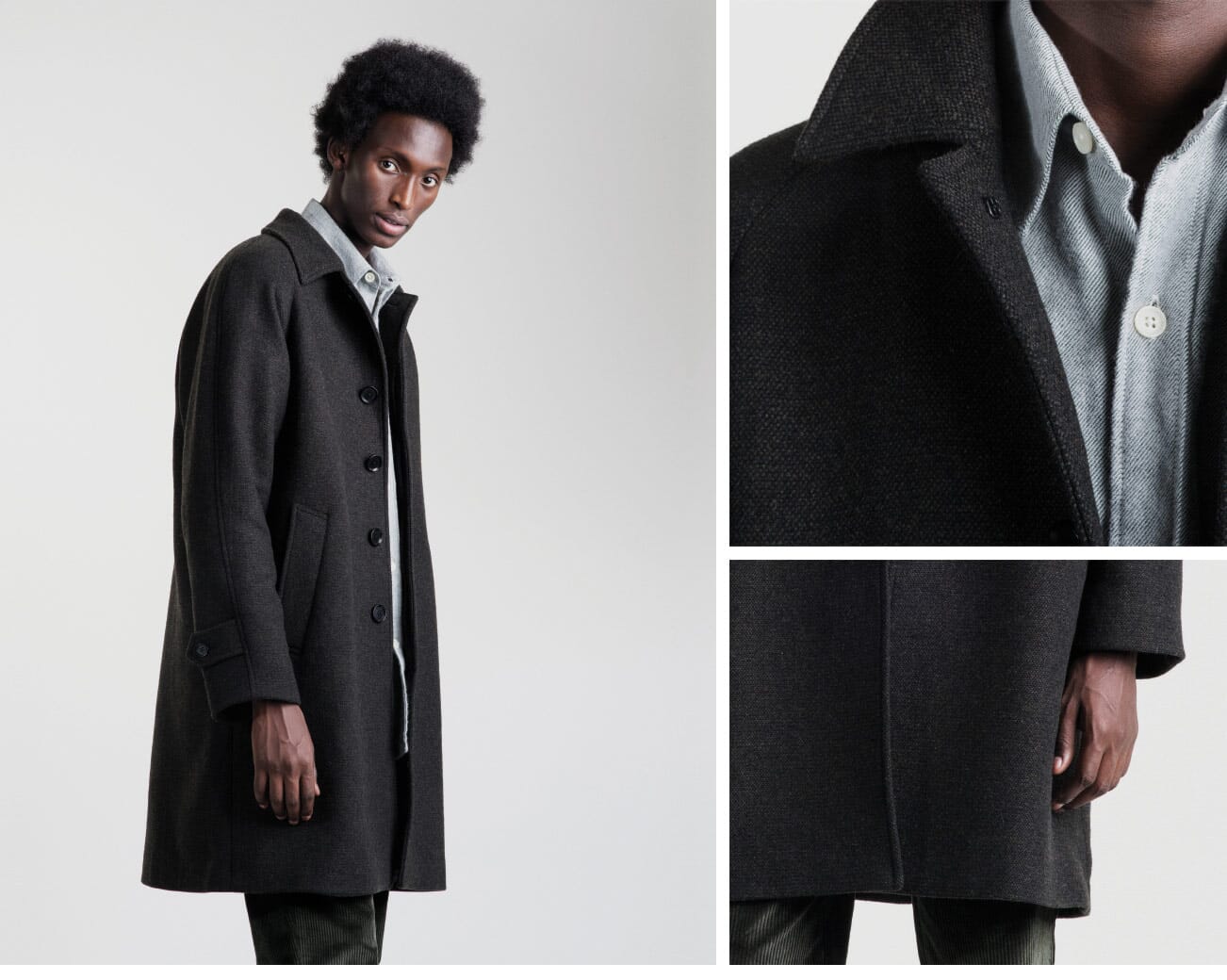 Perhaps the most versatile component of the whole collection, the knitted bomber again leaves you firmly in the driver's seat when it comes to styling. The bomber shape, especially the lack of collar means this piece will always add a more casual touch to an outfit.
On the other hand, the 100% non-mulesed Italian merino wool is luxurious, keeping the bomber in touch with more formal outfit choices. Common Projects, a solid pair of jeans and a white t-shirt should do it.
The A Day's March bomber fits true to size and thanks to its fine knit construction it's best that you opt for your normal size. If you're intent on layering it up with finer knits underneath, then opt for one size large. 
We usually favour a button-down Oxford shirt, but we couldn't resist the colour of this Tencel shirt. Available in an array of colours that are a little different to your ordinary- Dutch Blue, Blue-Black and Olive - and we think that you should swap them into your shirt rotation as soon as possible.
The Tencel fabric used is extremely durable, as well as being one of the most sustainable fabrics thanks to the fact that it's made of cellulose fibres. It also gives the shirt a softer touch than your ordinary cotton shirt. The Tencel shirt features a regular fit, chest pocket, mother of pearl buttons and a soft straight-point collar. It's luxury and functionality in one. 
Now you've read the full A Day's March review, go ahead and shop the latest A Day's March clothing collection at OPUMO.