Here's a modern home in Portugal with sharp angles that's both breathtakingly simple and surprisingly sophisticated. Situated in the beautiful hills of southern Portugal, Casa em Silves feels like a modern monument amongst the rural Portuguese landscape.
Its sharp, sculpted angles and pristine matte-white façade gives the exterior a sculptural presence to contrast the sweeping natural landscape. The minimalist aesthetic and tonal colour palette continues into the interior where a series of east-facing windows take advantage of the incoming light while also offering the perfect panorama. Which means, despite its imposing size and structure, Casa em Silves is a fresh, modern, multi-functional and dynamic home.
The home also features a secluded open-air terrace that sits concealed on the rooftop. This spot is not only great for relaxation but it's also accompanied by an incredible cantilevered swimming pool.
As a home that aims to effectively blur the lines between the indoors and out, Architect Vitor Vilhena chose not to strip the essential components down to the bare minimum but to find a way that connects them. In doing so, this home is not your usual hideaway or holiday shelter but rather a dynamic modern home with breathtaking views.
Photography by Fernando Guerra / Vitor Vilhena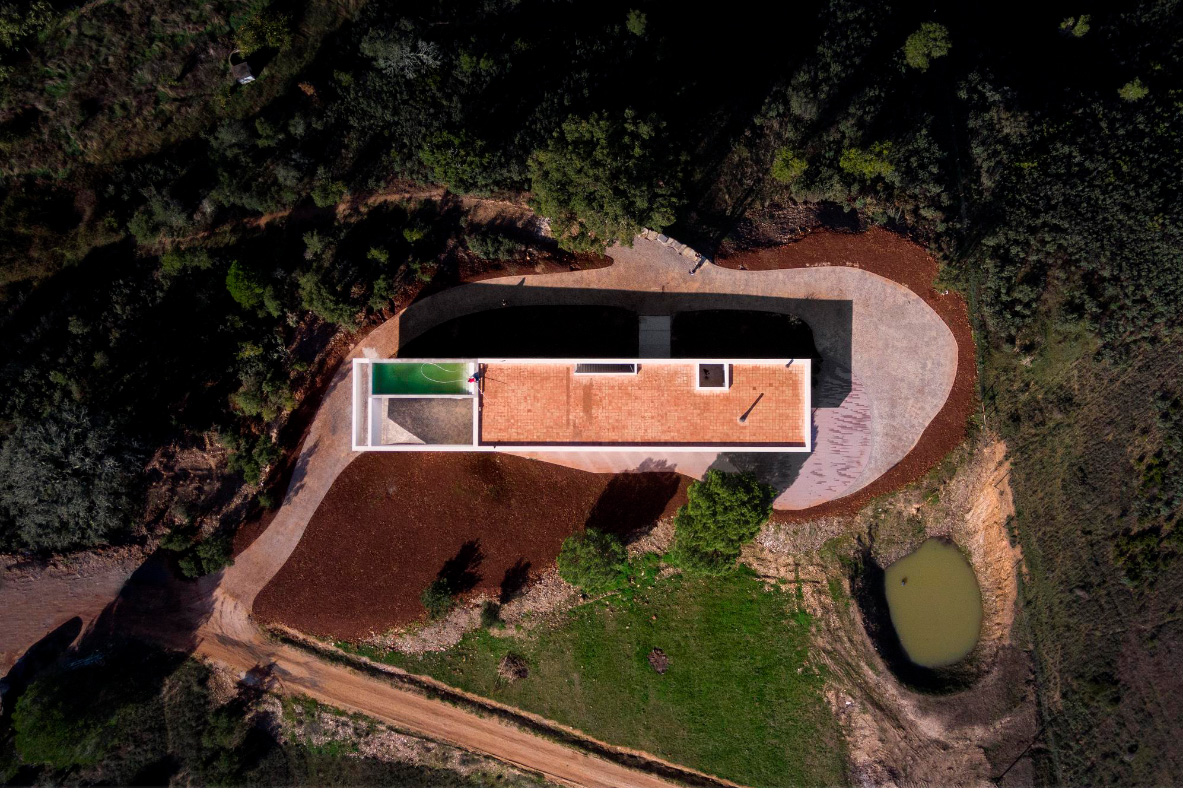 In the mood for even more of the world's finest architecture? Then you're going to want to see Strom Architects' plans for this seaside retreat on the Isle of Wight.