Tucked beneath the mountains of South Tyrol in northern Italy, House T is a dazzling re-invention of the idea of an Alpine getaway. This supremely simple residence is a geometric, white and sharply modern vision by local architects monovolume architecture+design.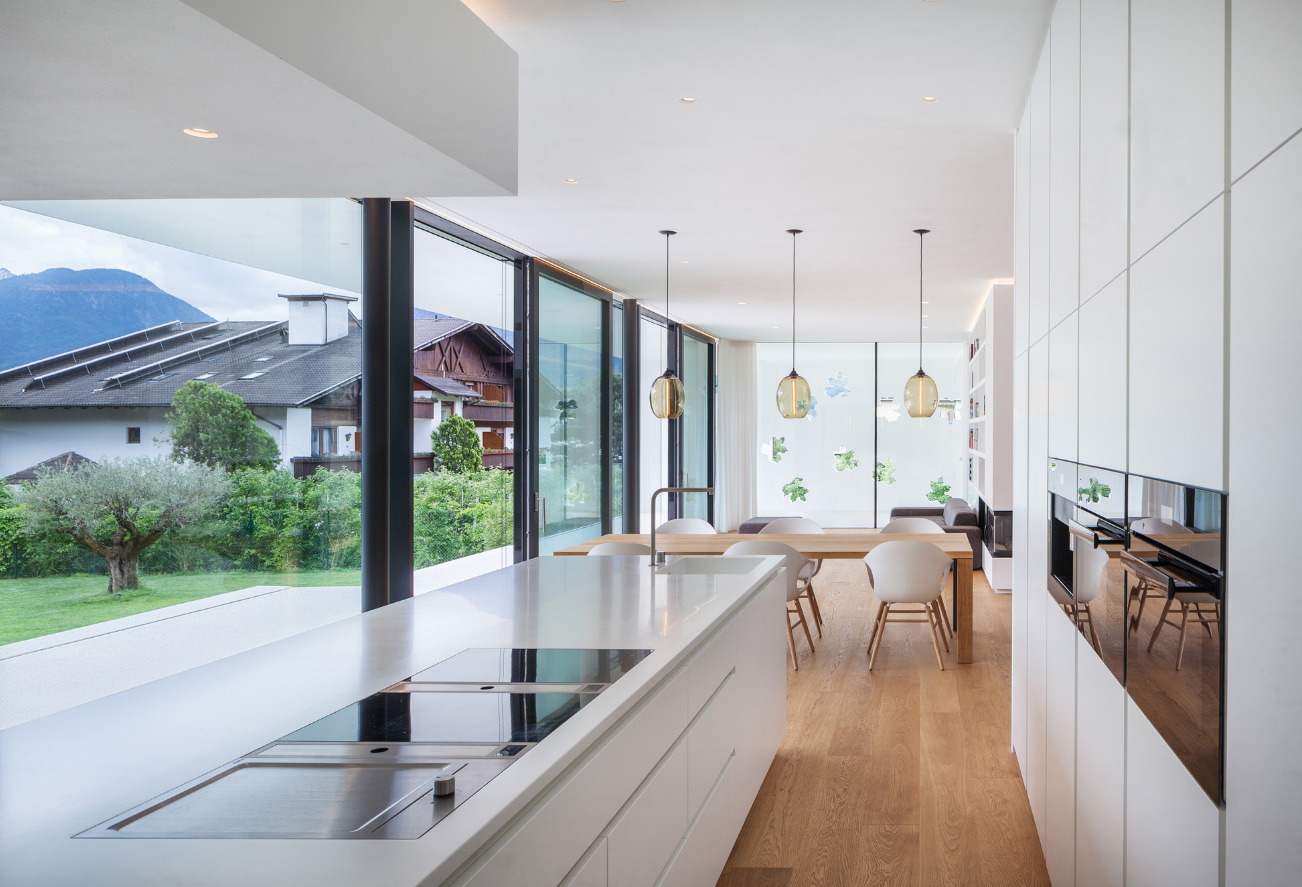 Forget the customary pitched roof of the fairytale chalet. This mountain residence is defiantly flat-topped. A ground level incorporates living and bedroom quarters. A basement houses garage and utility areas.
Interior walls are pure white, with wood floors and mid-century modern influenced furnishings. This functional minimalism is self-consciously at odds with any traditional notion of a cluttered Tyrolean chalet.
A serene open plan living space has black-framed sliding doors opening out onto a wide terrace. An inviting infinity pool sparkles below, linked to the house by steps designed to appear as if they are floating without support. An outdoor shower is beside the pool on a deck.
The structure and its detailing are emphatically deliberate. The flat roof underlines the soaring peaks of the mountains that surround the town of Merano. Leaf cut-outs in a vertical concrete privacy screen are a rare and effective playful note, contrasting with House T's sharp angles.