Three stark brutalist pavilions look out over a lake in Uruguay. Two are in unapologetically shuttered concrete, while a third, rising high on spindly legs like an extra from 'The War Of The Worlds', is faced with dark metal panels. The 'House In The Lake' reinvents the traditional gentle idea of the holiday home and the result is as extraordinary as it is unexpected.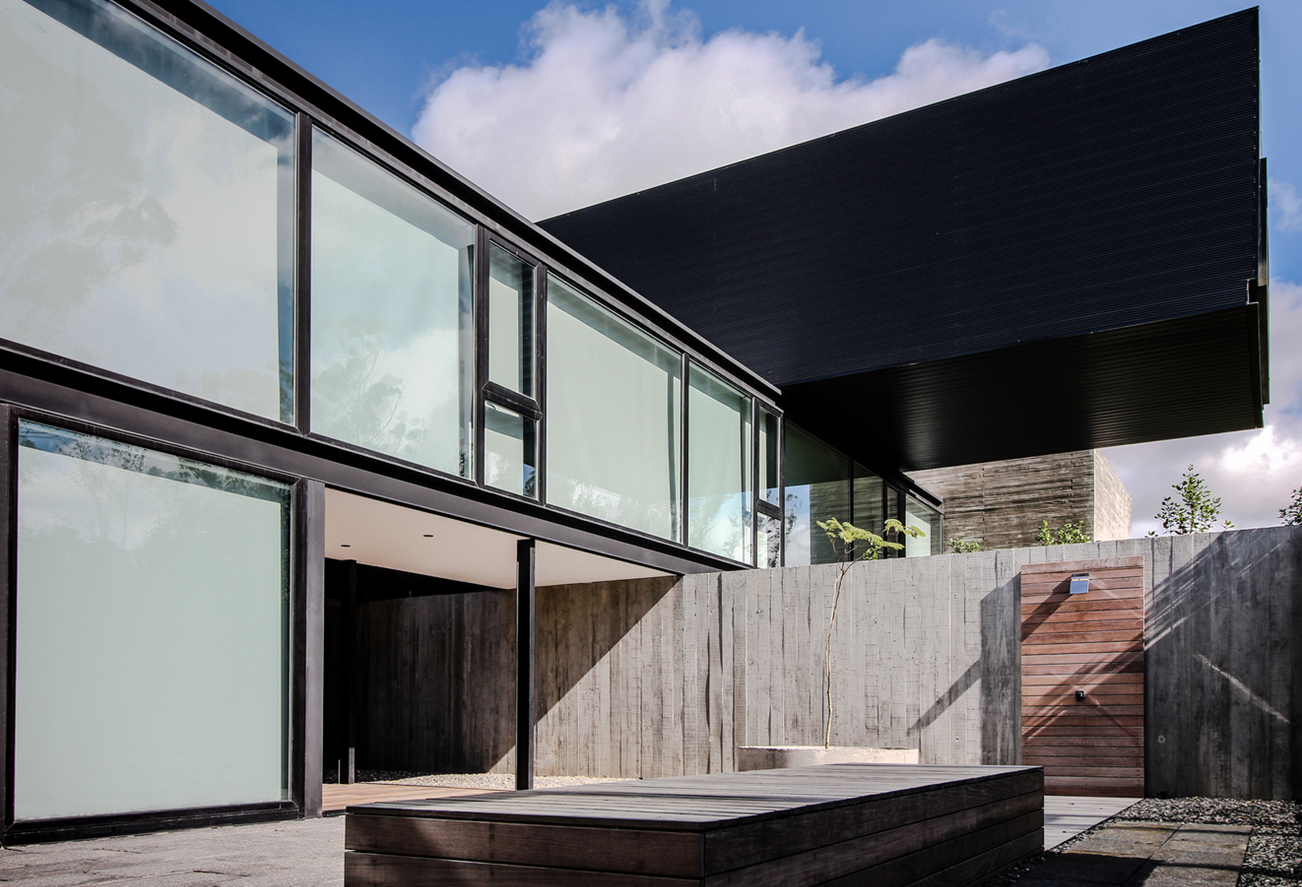 For architects A4estudio, the design of this uniquely striking home, just outside the seaside town of Manantiales, is entirely practical, in keeping with the central tenets of modernism. The first rectangular concrete pavilion houses sweeping open plan living areas, opening out onto the wide central terrace, part of which is ingeniously shaded by the second, metal panelled, pavilion, which houses the master bedroom suite and a gym.
A glass walled corridor links all three pavilions, with the third reserved for visitor accommodation. It's no surprise that concrete is left untreated within. Floors are in dark wood. A basement houses utility areas. A large pool has its own expansive deck.
This stunning residence is no empty modernist fashion statement, but a thoroughly practical - and luxurious - weekend home. A machine for living? Without doubt.