Tucked away in a private pine forest in Valencia is a shimmering series of white rectangles that forms House Between The Pines, an ultra-minimalist residence which celebrates the past while very much embracing the future.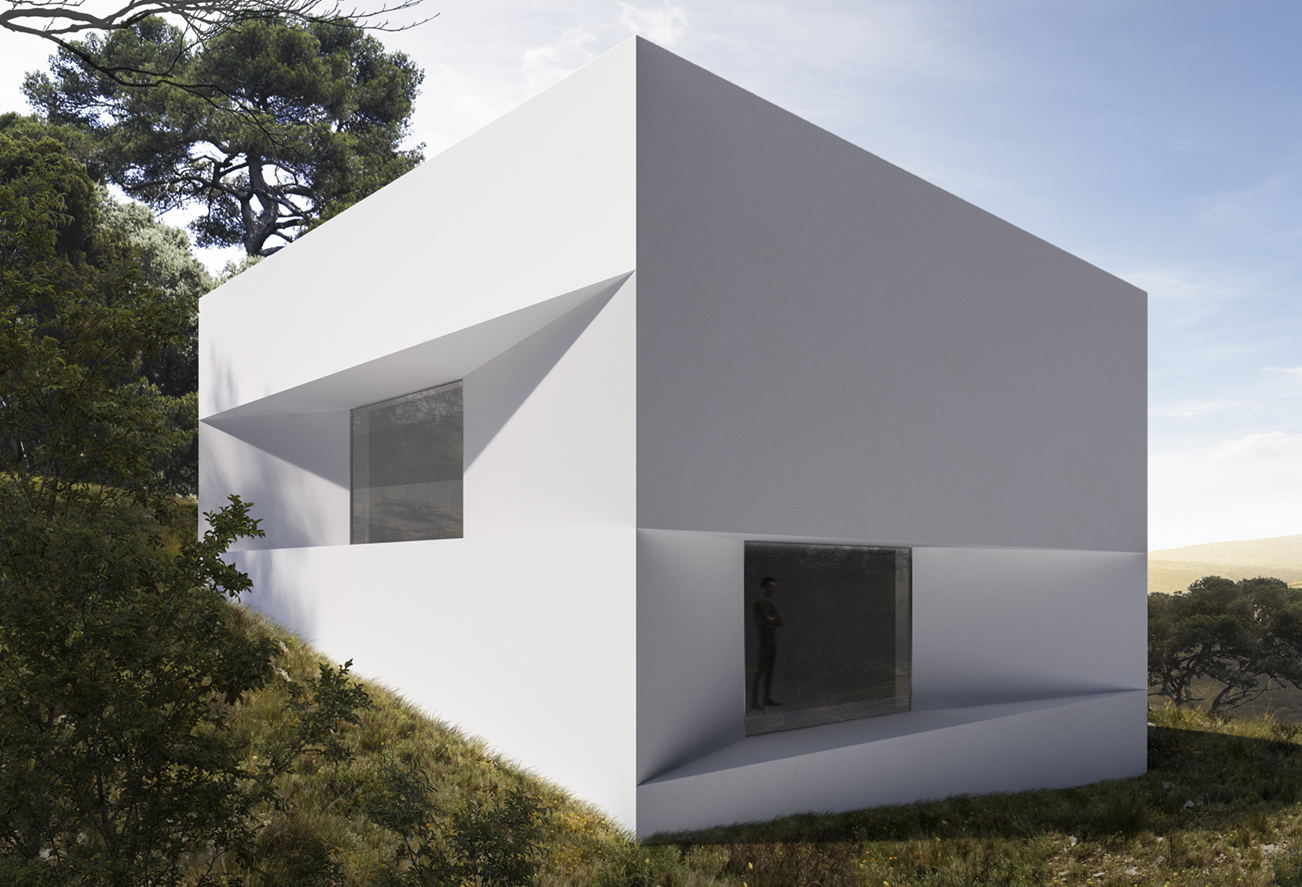 Designers Fran Silvestre Arquitectos have retained the inner structure of a much-loved family home and wrapped a serene new modernist residence around the old house. The aim is to reflect traditional Mediterranean living with small courtyards and narrow passageways.
Inside, expansive pure white living spaces have pale marble floors. Full length sliding windows take in the forest all around with an outdoor pool reached on marble pathways. Interior vertical punctuation is provided by timbered pillars, marking the retained parts of the original home. This, say Fran Silvestre Arquitectos, is a way of telling the story of the house.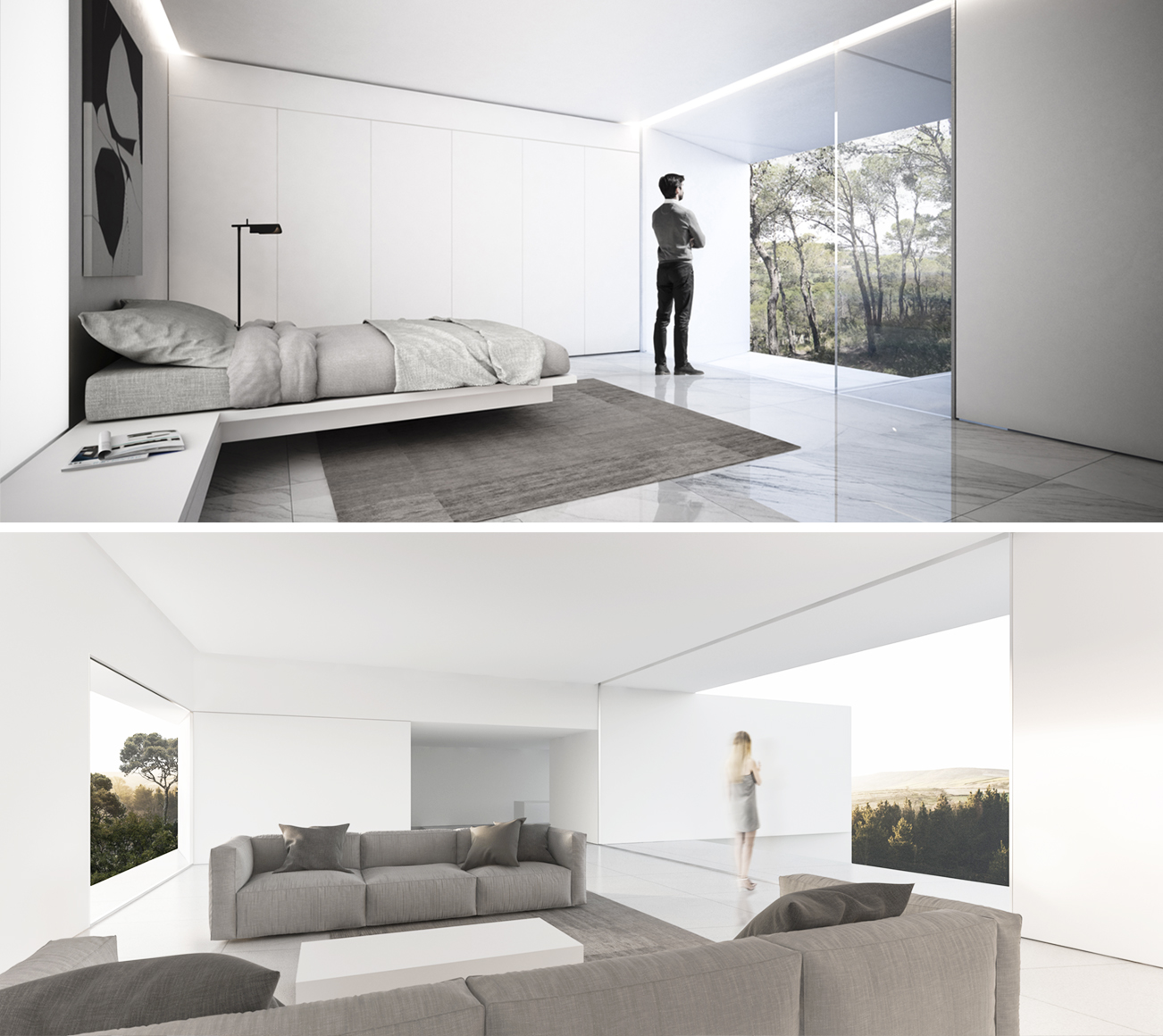 }
A pure white kitchen area recalls the space age sets of Stanley Kubrick's '2001, A Space Odyssey'. An indoor lap pool invites early morning exercise. Upstairs, built-in beds appear to float above a floor which leads out onto deep balconies.
For all this committed minimalism, House Between The Pines retains the relaxed air of a family home. We're ready to move in.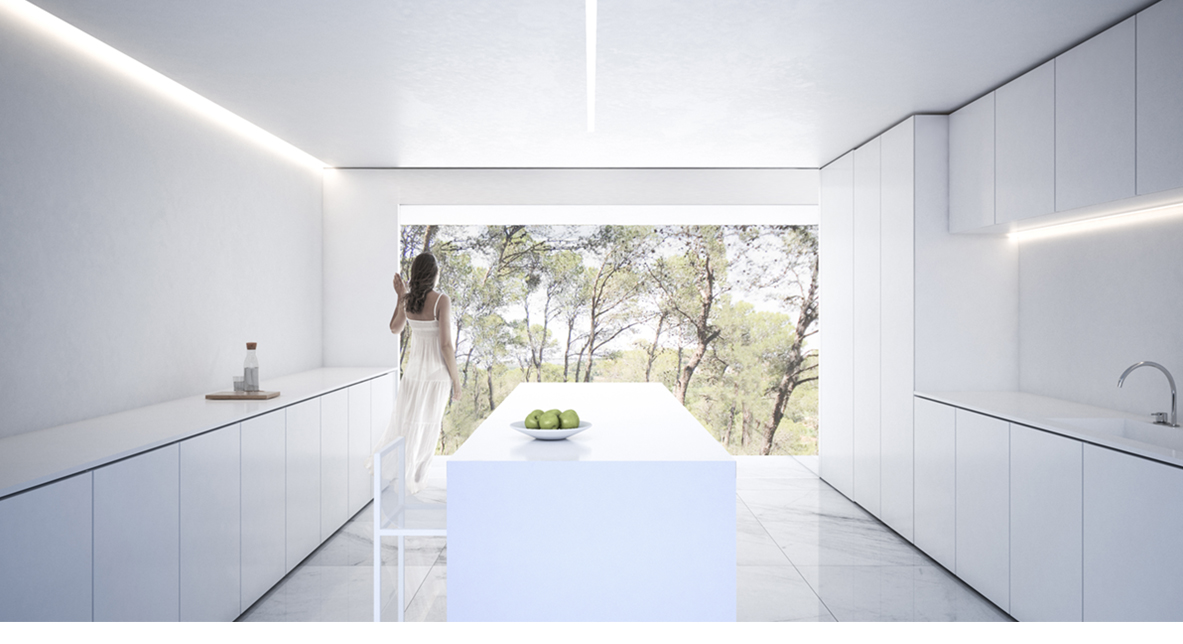 If you're in the mood for another modernist getaway from Fran Silvestre Arquitectos then you need to see the 'House On The Cliff' nestled Nestled against a rock face over the Mediterranean Sea.
Photography by Fernando Guerra.