The very best residential architecture around the world does one simple thing; it invites you to stay. Which is exactly what makes the 'House on the Cliff' by Silvestre Arquitectos so special.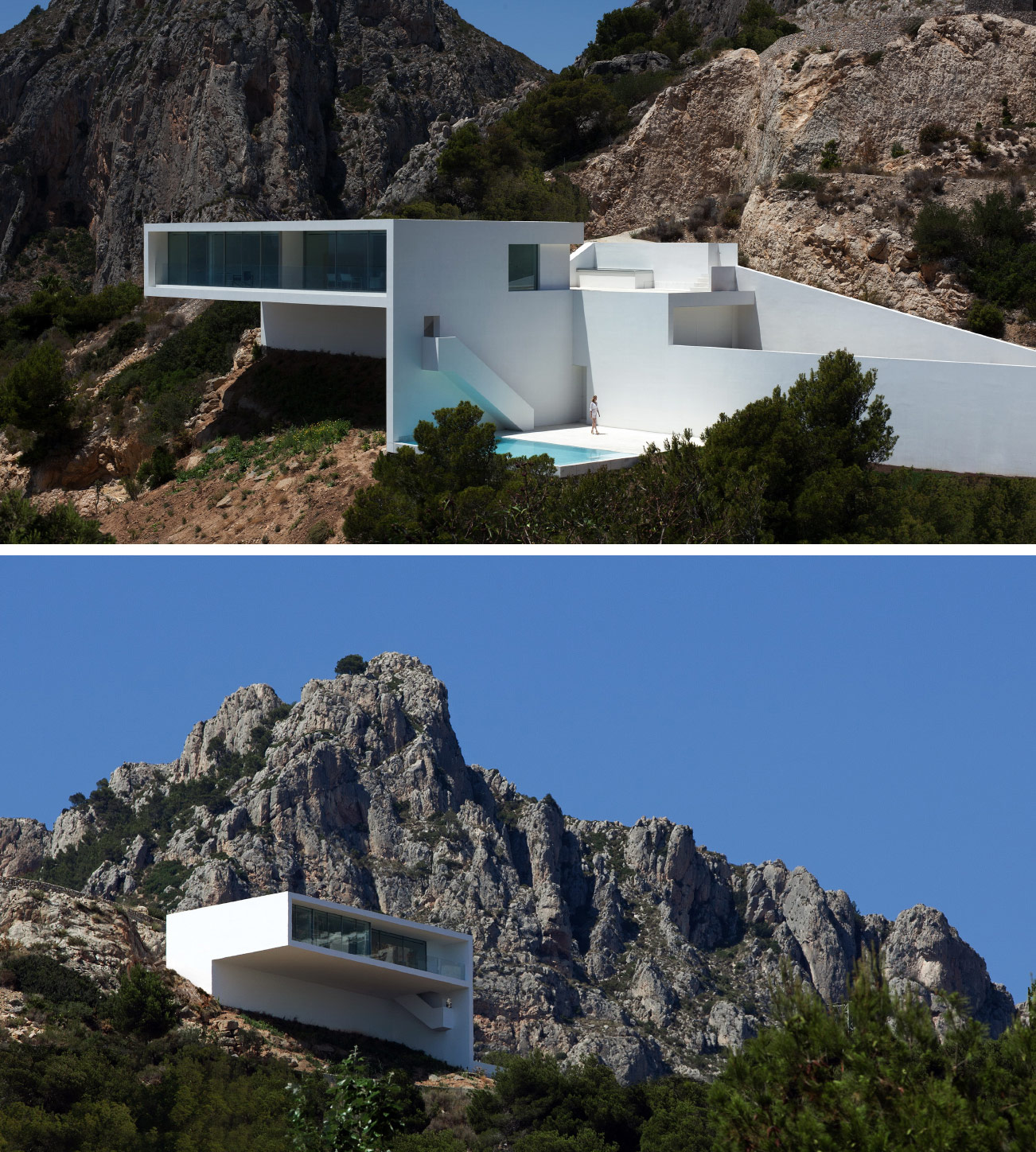 Nestled against a rock face over the Mediterranean Sea, the property is a quiet cove; a perfect sanctuary.
Designed as a single monolithic volume, the house sits succinctly within the topography of the region, acting as an extension to the natural earthwork. The stone-anchored structure generates a horizontal platform, alongside a neighbouring swimming-pool placed on the exterior of the plot.
The simplistic structure has been carved from solid concrete, with the walls delicately coated in stucco to create the clean white aesthetic. Complementing the main structure is a sweeping 18-metre-long balcony that stretches out towards the Balearic Sea. Internally, the living rooms and bedrooms are contained within the protruding upper storey and offer sublime panoramic views through a glazed front façade.
The architects explain how they always try to design houses around the habits of future residents. "Dialogue is always present, since the work becomes part of the identity of those who inhabit it," they explain. "This dialogue seeks comfort and also utility, and examines the conflicts and joys of daily acts of human life."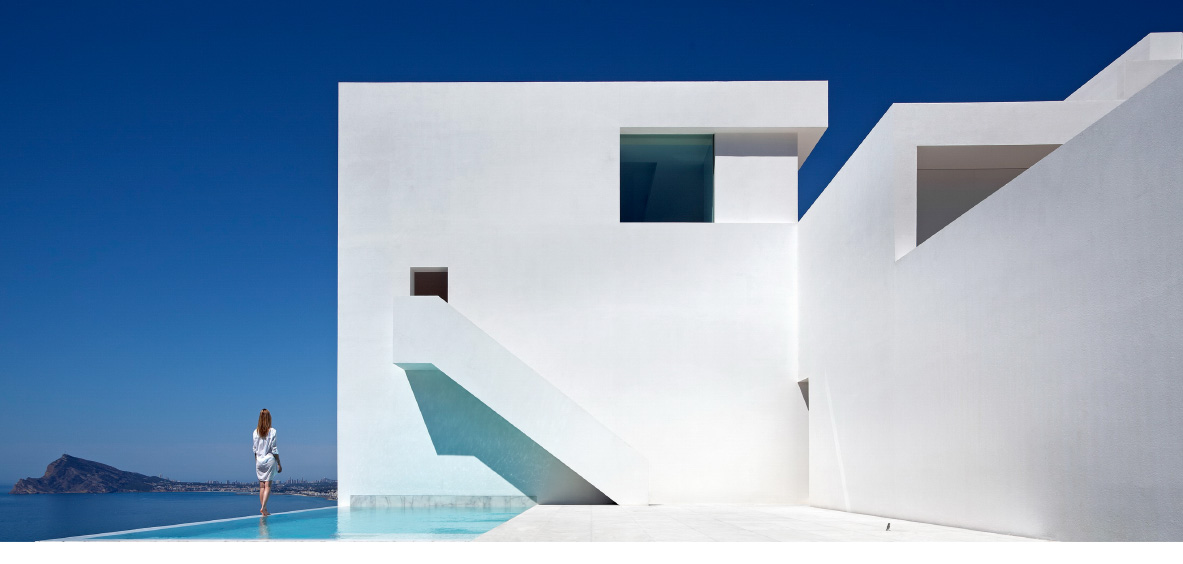 Escape to paradise by taking the tour of the House On The Cliff above and discover one of the world's finest island residences, the Rural House for an alternative take on a cottage holiday.