Concrete minimalism has landed in suburbia. This tiny three storey tower is a carbon neutral experiment by architects Whispering Smith of Fremantle, Australia - and home to studio director Kate Fitzgerald and her partner.
House A is one of three planned for a site that would more usually accommodate a single residence. The emphasis is on providing beautiful, simple, inexpensive homes with minimal impact on the planet.
Concrete panels contain the maximum of recycled materials. Whitewashed bricks have also had a previous life. High levels of insulation mean that, even in a hot climate, there's no need for air conditioning.

At ground level there's a garage. Above it, an open plan living space leads out through bi-fold doors to an intimate patio area. The lack of internal walls gives the impression of a far larger space. Furniture is either built-in or bespoke.
Up a flight of recycled pine stairs, a cosy bedroom occupies the loft. Here, as throughout, exposed materials speak of House A's construction. A neutral colour palette gives this minimal residence a serene air.
House A is an inspiring sign post for the way forward in a crowded world. Effortlessly stylish, too.
Photography by Ben Hosking.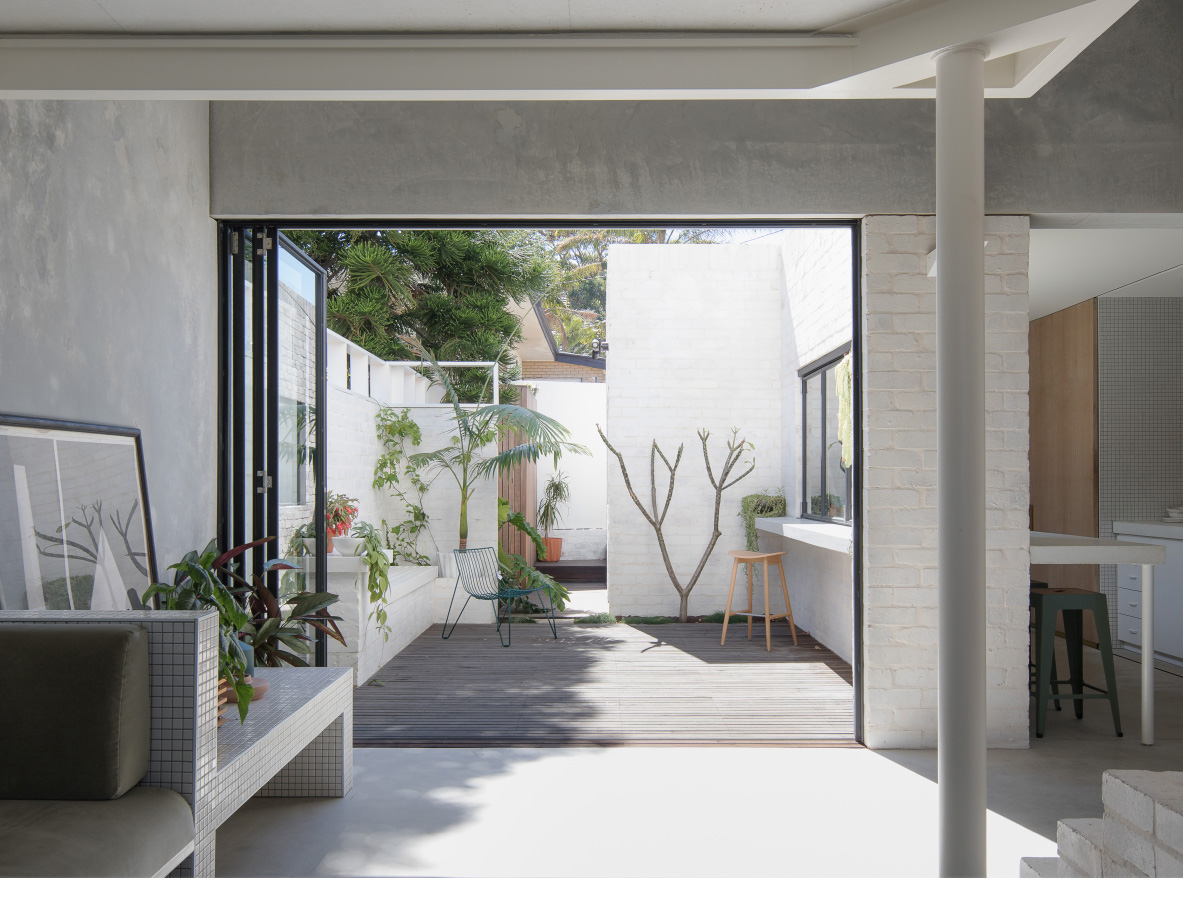 In the mood for even more of the world's finest architecture? Then you're going to want to see Strom Architects' plans for this seaside retreat on the Isle of Wight.