When you think of vintage watches, you probably don't imagine modern components, long-lasting durability and everyday reliability. Instead, you likely picture beautiful, considered craftsmanship and timeless, elegant design. Stop for a moment and put those two philosophies together. Sounds good, right? Looks pretty good too. Well, that's exactly what you get from About Vintage. The Danish watch brand, founded in 2013 by Thomas Gyvelgaard Andersen and Sebastian Skov Regeser, offers watches that fuse classic, vintage-inspired aesthetics with modern, cutting edge components to ensure they go the distance.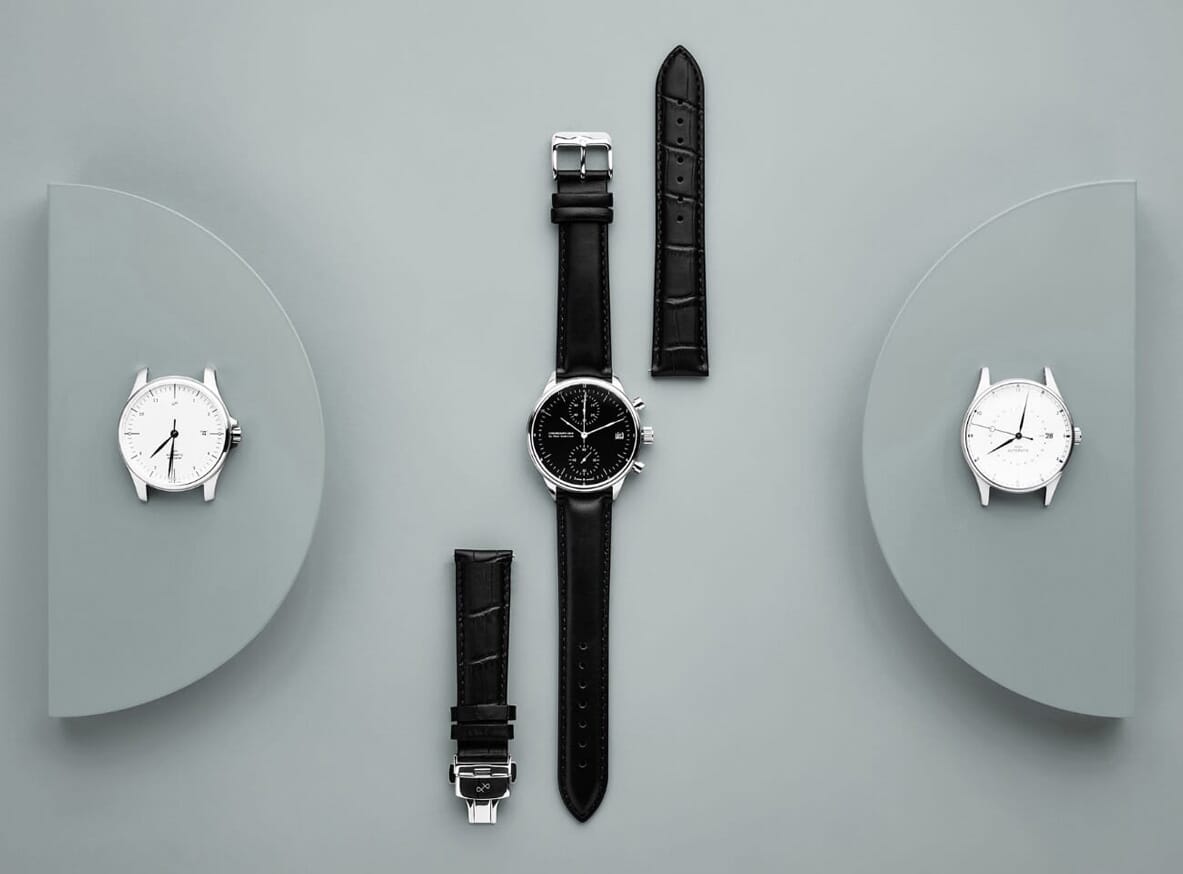 There is an array of impressive watch brands out there, all offering something genuinely new and exciting to the watch market — from sophisticated dress watches to sturdy summer watches. About Vintage is another successful player in the arena of contemporary men's watches. With a vision to be relevant today, tomorrow and beyond, the brand produces modern day watches that offer a clinical combination of classic vintage detailing and contemporary design flourishes, with the majority of styles available for under £500. To point you in the direction of one of the most popular About Vintage models and to offer a heads up on all the details that you should be looking out for, we've pulled together a quick and comprehensive About Vintage review below. If you're tight on time and already dead-set on one particular watch, you can go ahead and shop the entire About Vintage watch collection.
About Vintage 1844 Chronograph Review
The About Vintage 1844 Chronograph is considered to be the standout watch in the About Vintage collection and when you consider the variety of designs in the catalogue, that's quite a glowing testament. In 1844 the chronograph was updated to include the re-setting feature, which allowed for successive measurements. About Vintage, therefore, design the dial of its ever-popular 1844 watch with numbers and precision lines to ensure that each timing and reset is spot on. Just like the old days.
That level of detail extends to every last element of the watch. Every About Vintage 1844 Chronograph is unique thanks to the individual numbers engraved on the case back. The case itself, coming in at 41mm in diameter, sits comfortably on the wrist and it helps to balance the graphic tradition that the 1844 is so popular for.
Moving on to the dial, the same dedicated approach to design is evident as soon as you pull the watch from its delicately designed box. As you would expect, the chronograph dial is pleasantly detailed and highly original. The dial adopts a dual style, with a straight brushed outer ring and a more concentrated pattern on the inside. The intricacies also stretch into the two sub dials at the six and twelve markers respectively, and they both sit proudly alongside the date marker to the 3 marker and the etched 'Skov Andersen' — a combination of both the founders' names — logo next to the 9 marker.
Another considered detail of the About Vintage 1844 that often gets overlooked is the strap-changing functionality. Each watch comes with one of the brand's interchangeable straps so you can simply customise the look of your watch with the click of a finger — without having to fiddle with the usual tools that many other watches force you to do.
1844 Chronograph Technical Specifications:
Case: 316L high-precision stainless steel
Dial: Pearl white with steel dots and hands and a small black second hand
Glass: Domed sapphire crystal with an anti-reflective coating
Movement: Miyota 6S11 Quartz Chronograph
Size: 41mm wide, 11mm thick
Strap: 20mm Italian leather with pin buckle
Water Resistance: 5ATM
Warranty: 2 Years
---
---
Final Comments:
Overall, the About Vintage 1844 Chronograph is a well-balanced graphical design that draws focus to the best of its vintage watch components — in particular, the dual chronograph dial and understated colour palette — by knitting them closely with the efficiency and reliability of modern-day Scandinavian watches. The watch has a look and feel that certainly exceeds its £300 price tag. Yet, it remains subtle, discreet and understated, like so many modern minimalist watch brands, to ensure that every About Vintage watch can be worn day-in and day-out too.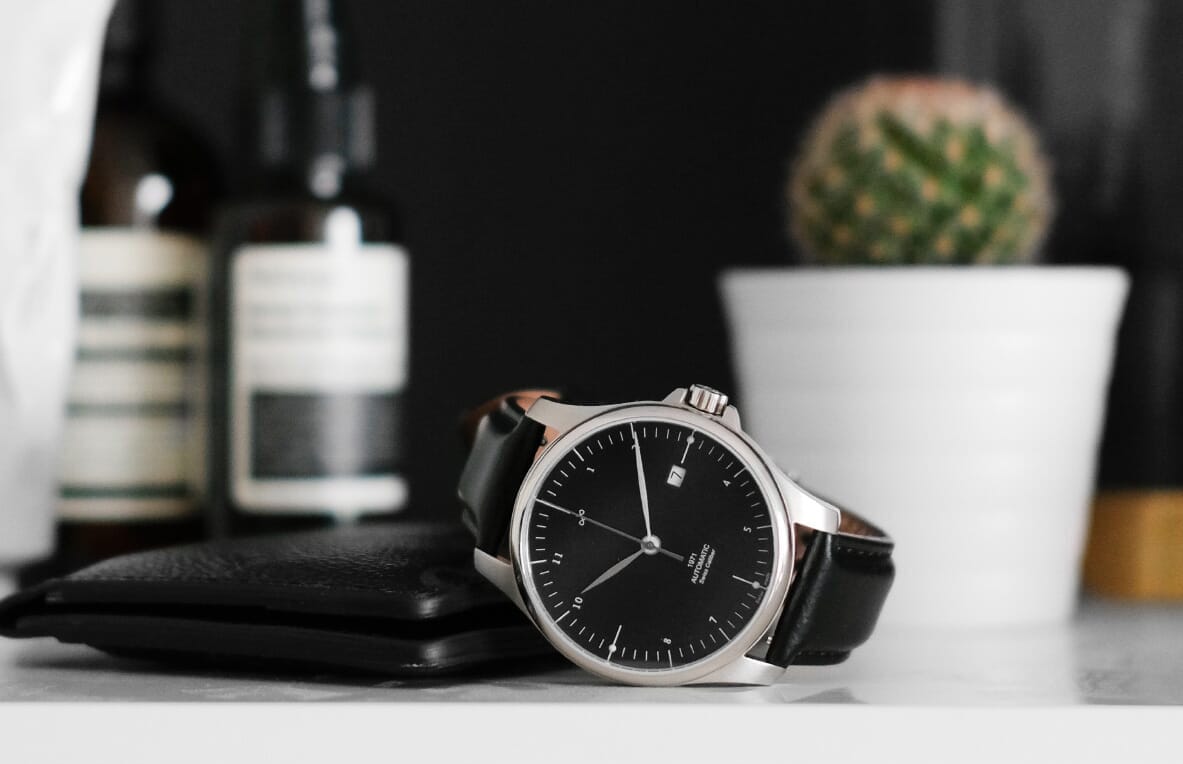 Now you've read the full About Vintage Watch review, you can shop the entire About Vintage watches collection at OPUMO.
Get to know About Vintage's brand new 1926 AT'SEA Automatic.