Set on a new residential estate, high on the mountainside above Quebec's St Lawrence River, is a rural retreat with a pioneering design that sets it apart from its workaday neighbours. The studio of Alain Carle Architecte have created La Charbonnière to be at one with its landscape, clad in charred cedar and built into the hillside that surrounds it.
The architects borrowed from the traditional vernacular for their design, conceived to be "an arm that hugs and protects the inhabitants from the immensity of the landscape". Construction is of wood and steel with a Japanese technique called shou-sugi-ban used to char the external cedar.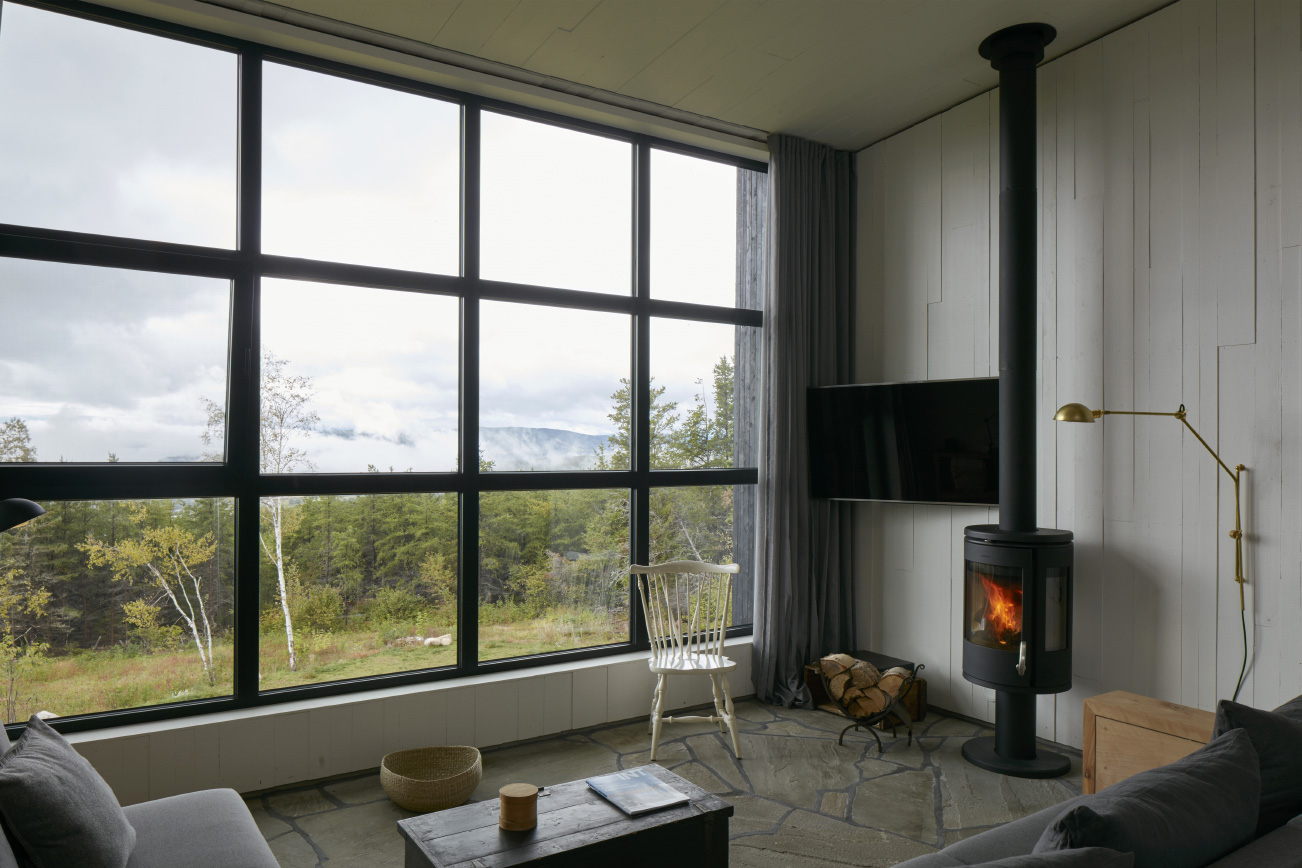 The interior intrigues. The architects say they wanted it to resemble that of "beautiful rural homes designed without an architect". There's stone flooring in the 1960s style of 'crazy paving' and deliberately uneven textures to walls and ceilings. Everywhere, though, large modernist black framed windows showcase views towards the St Lawrence River.
La Charbonnière achieves the unusual feat of blending two styles. The architects aimed at achieving "modernist rustic", which really shouldn't have worked. That it does and so well is testament to a certain kind of design genius.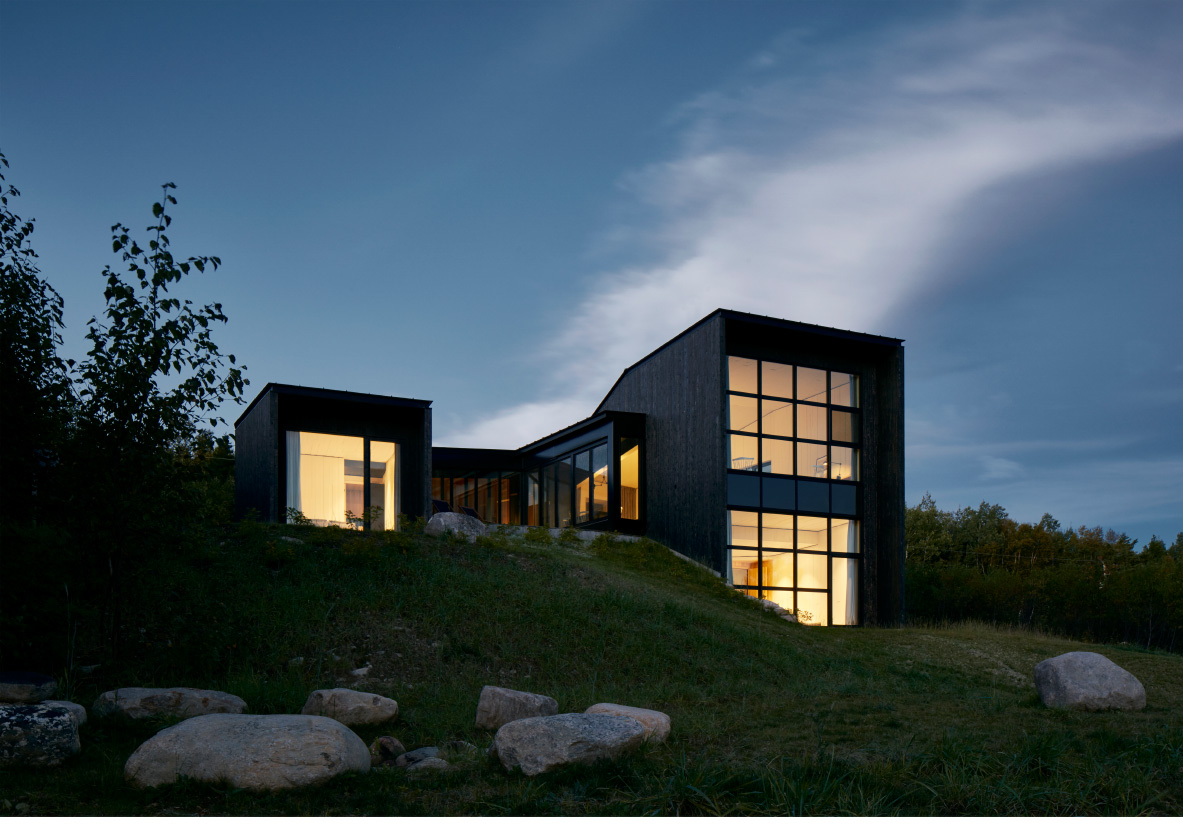 Images by James Brittain Photography
In the mood for another mountainside escape? Then you need to see House T; a dazzling re-invention of an Alpine getaway in Northern Italy.