Here's an Aston Martin from the days when the marque meant hand built British quality. This muscular 1973 Aston Martin Vantage is fresh from a bare metal rebuild and represents the relatively affordable end of period Aston ownership.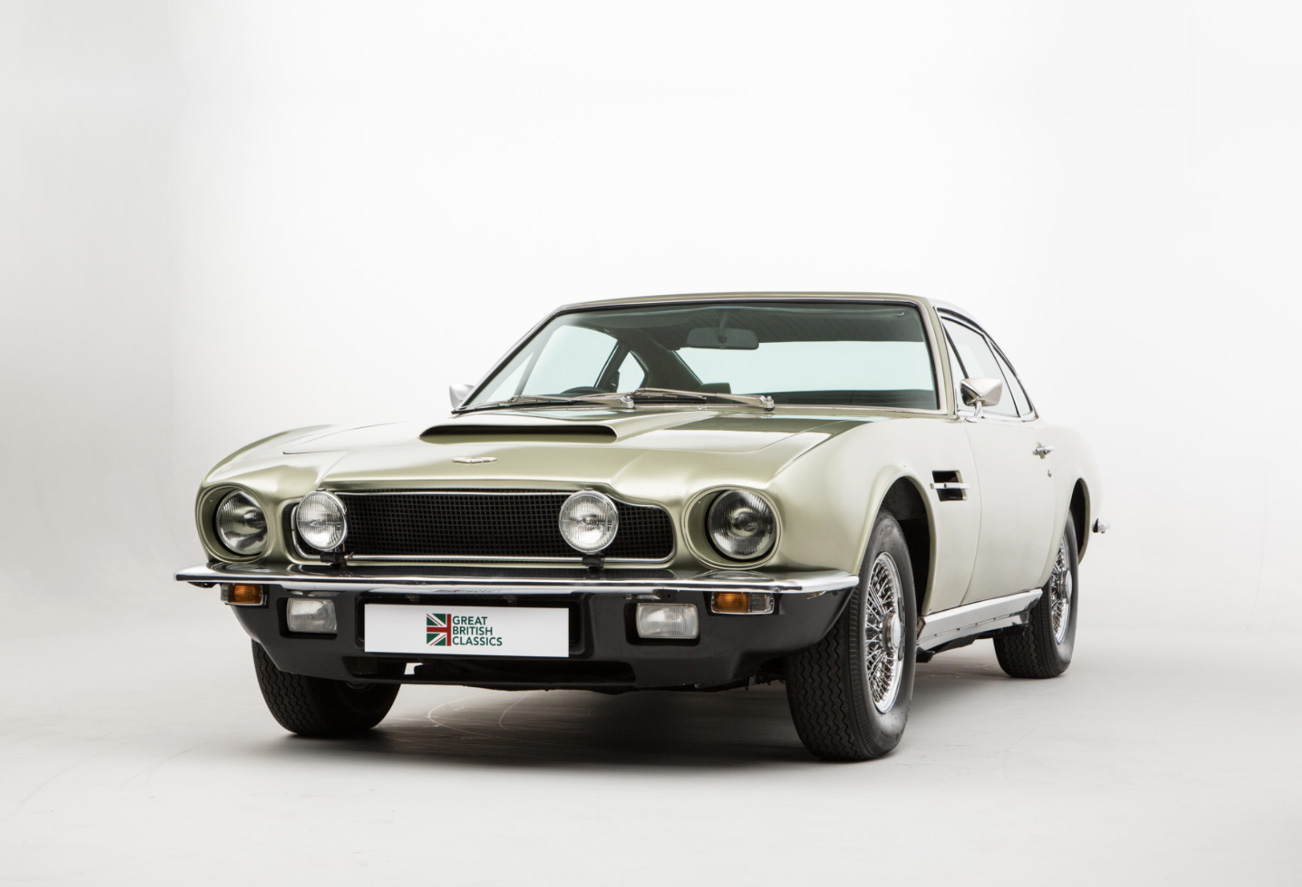 Aston Martin Vantage History
The Vantage was the more powerful version of the elegant DBS, with styling by the brilliant William Towns. Just 71 were individually crafted at Aston's Newport Pagnell factory. Mass production this was not.
Why You Need This Vantage
Finished in Cornish Gold with chrome wire wheels, this Aston's exterior is now in better than new condition. Inside there's the desirable patina to the olive leather interior. Here the luxury is that of a restrained but raffish gentleman's club.
The Vantage was the last Aston Martin to be fitted with a straight six, with a lineage back to the firm's racing history and the DB5 and DB6. This example's engine is immaculate without being unnecessarily detailed. Its 325 bhp is good for at least 140 mph. This is a classic Aston with real muscle.
The Price Tag
Great British Classics are asking £99,995 for this magnificent machine, or less than a fifth of the cost of a DB5. A bargain, then.
For full auction information, head to the Great British Classics website.
If you like the look of this then you need to see check out the record-breaking DB5 which was once owned by Paul McCartney.