California dreams come no more rural than this. With sweeping views over undulating hills towards the Pacific Ocean, an off-grid guest house is sited in one of the last undeveloped parts of the California coast. Dan Weber of Anacapa Architects and Steve Willson of Willson Design have created a stunningly contemporary steel-and-concrete retreat with unrivalled environmental credentials.
As the mist rolls in, a vertiginous cantilevered deck becomes a terrace in the sky. When the weather clears, walls of glass around the open plan living area take in breathtaking views. An adjoining bedroom has its own sliding windows and terrace. The bathroom resembles a concrete cave, cosy and womb-like.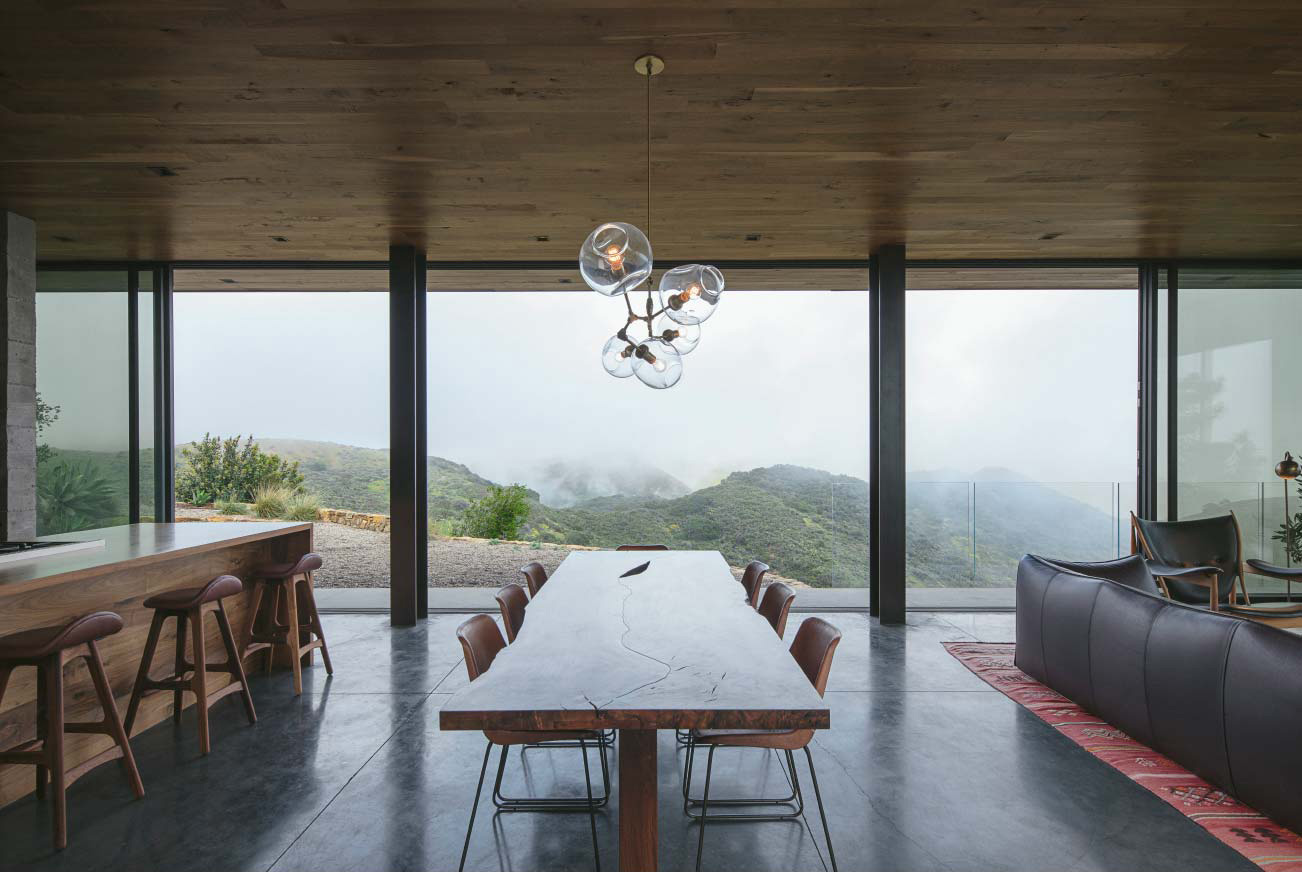 A living roof integrates the house into the steep slope which forms the site. Interiors reference the rustic, with unfinished concrete walls and exposed rusted beams. Discreet bespoke furnishings and rich walnut add luxurious touches for those lucky enough to be invited here.
The guest house is off grid by necessity rather than choice, like the owner's main residence nearby. Electricity is from a photovoltaic system, harnessing solar energy. There's a private well and waste water system. Radiant floor heating combines with the insulating effect of the green roof to regulate temperatures and the beautiful interior, curated by Jessica Helgerson, completes the project with great aplomb.
California, here we come.