Another Studio's Another Space is the co-working area that we all dream of. Located in Sofia, Bulgaria, the space can be found in an apartment building that was also designed by Another Studio. The 120 sq.m. space used to feel even smaller because of the partitioning walls that ran throughout. Having had almost all non-load-bearing walls knocked down, Another Space is now a bright, open area, perfect for working.
The designers theorised an area where people could feel at home away from home. This way, arriving in the morning for a day of productive work wouldn't seem so difficult. One technique used takes the form of tiled areas sitting alongside the oak parquet flooring, intended to look like scattered carpets to instil the space with a relaxed, homely feeling.
While the spaces – two work areas, a meeting room, a kitchen, bathroom and two terraces – do flow naturally into one another, the architects were conscious of the necessity for privacy within a co-working space. Bookshelves, curtains and sliding doors are used astutely to divide the open-plan space without breaking the feeling of fluidity.
Pine plywood and black painted metal characterise the furniture of Another Space, giving the studio a bright, creative feel and fitting in squarely with the overall colour palette. As well as this, the chairs of the space are varied, but tied together through a strong design identity, conforming closely to Scandinavian values of simplicity that lends a deeper focus to shape and function.
If all co-working spaces looked like this, the world would be a much more productive place.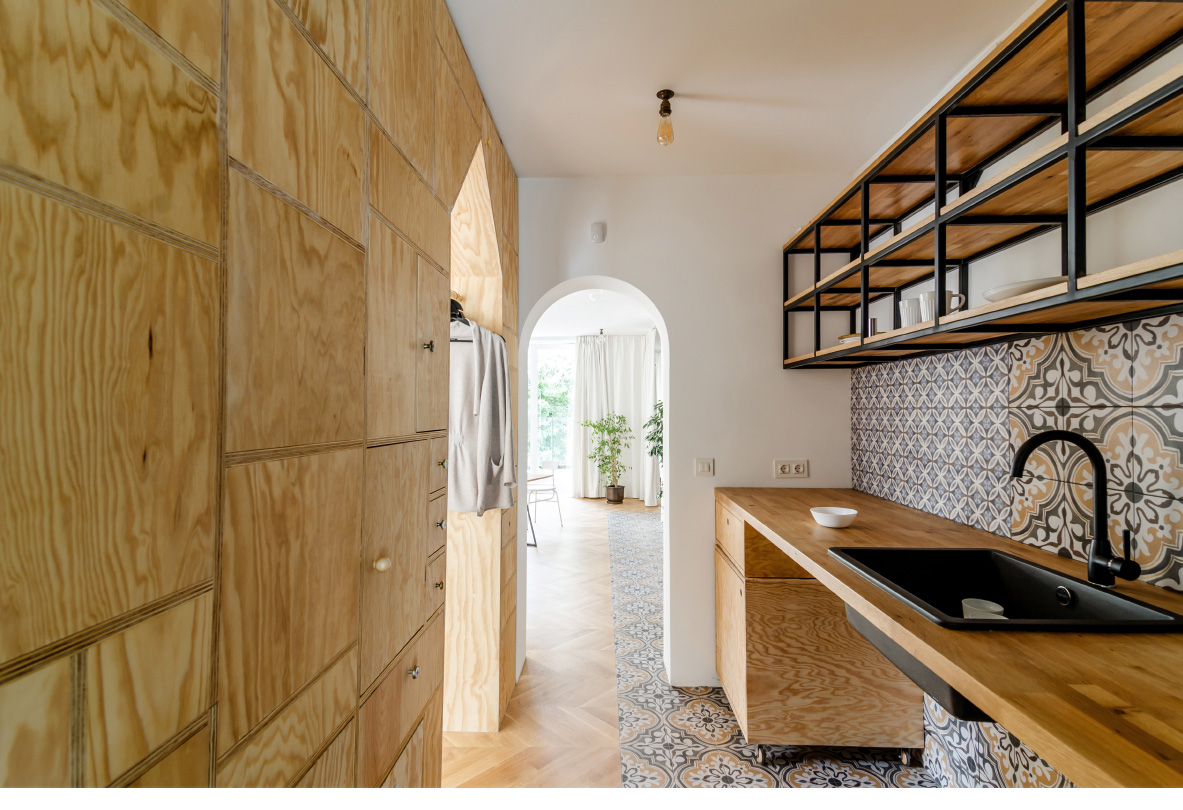 Do you love open-plan areas? Take the tour of Monolit Beach House now. 
Take inspiration from Another Space's Scandinavian furniture, check out the new pieces from Northern at OPUMO.