If you like your coffee strong, what about making it brutal? Brutalist buildings are celebrations of the concrete they're made of. Welcome, then, to the brutalist espresso machine from AnZa, as much a striking work of art as a kitchen appliance. Where most coffee makers are cased in anonymous stainless steel, California-based AnZa use rough concrete and pure white Corian, used more conventionally for kitchen counters, to house theirs.
It's a radical step, but perhaps no more radical than the jolt espresso lovers crave with their morning dose of essential caffeine which, you'll be happy to learn, AnZa's machines deliver brilliantly, while simultaneously inviting touch, just like the finest sculpture. It's not just about concrete and Corian. Each Anza espresso machine is a symphony of materials. Brass, wood and ceramics feature prominently, along with deliciously analogue switches, on both the AnZa White, in Corian, and the Anza Concrete. Tactile is very much the word.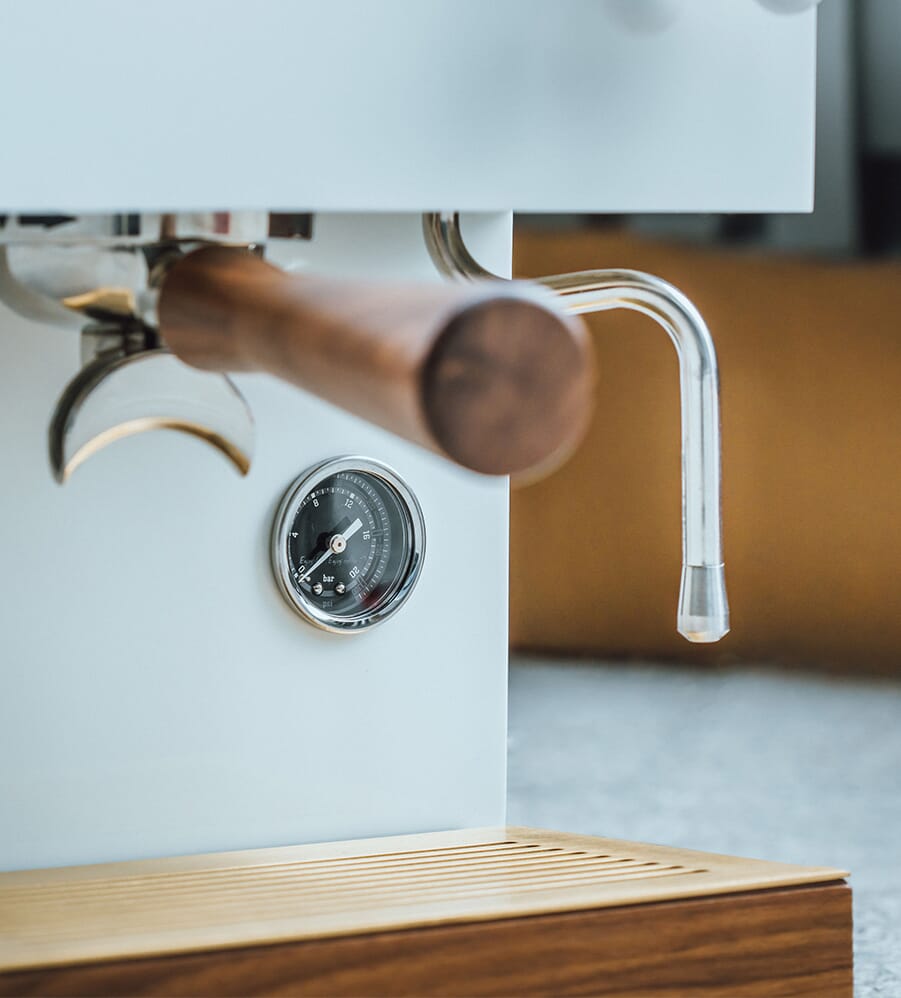 AnZa's espresso machines are the result of four years of painstaking research. It all started after they shared office space with an espresso machine repairer. Each and every appliance brought in was finished in stainless steel. Which got them thinking. What about creating, as AnZa put it, "a machine with a simple aesthetic made of alluring materials"?
This isn't about design as attention seeker. It's about transforming an everyday object into something truly special. For AnZa, apparently radical design isn't an afterthought, but built-in from the start. Not least because of the involvement of Per Ivar Selvaag, former designer with Ford, BMW and Peugeot.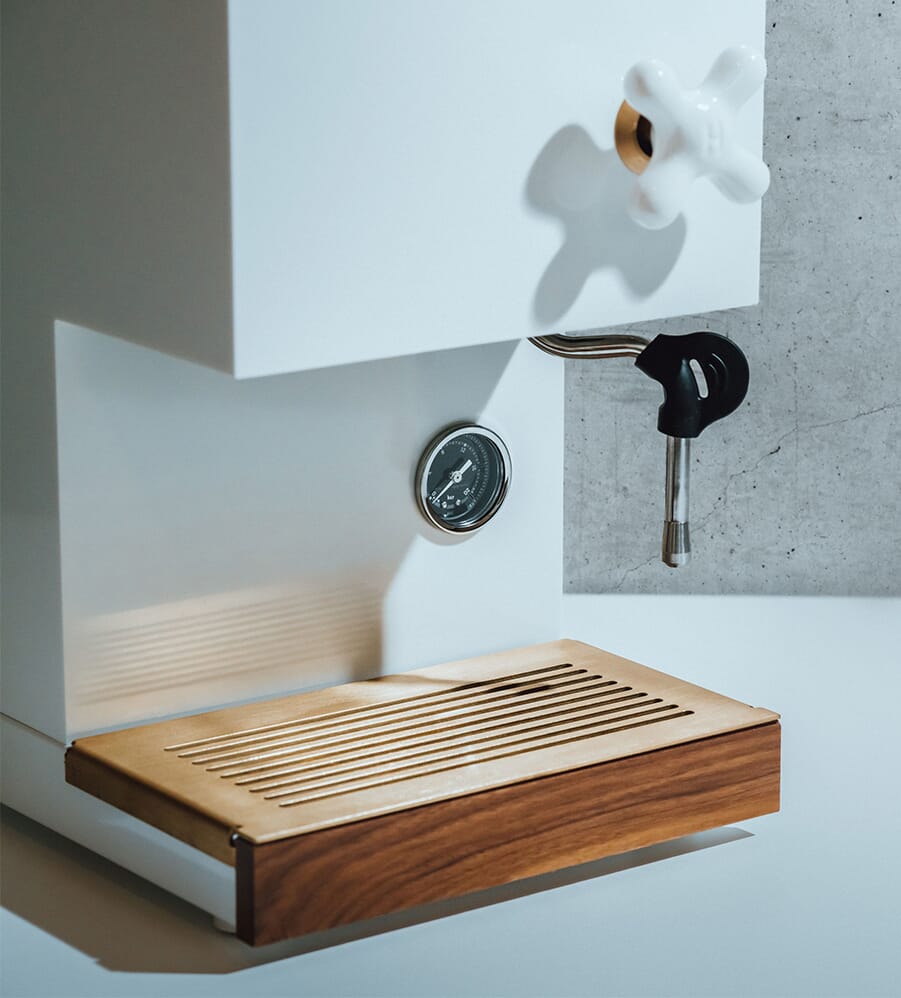 "What we wanted to do,"  Selvaag has told interviewers, "was to create something that was no longer just a machine [but instead] something that was beautifully simple, I use the word honest a lot, and it doesn't get much more honest as far as materials go than concrete."
AnZa have branched out into coffee accessories such as concrete tampers and portafillers with wood or ceramic handles. All acknowledge that coffee making is one of our contemporary rituals. AnZa's remarkable espresso machines celebrate that with an industrial aesthetic that brings brutalism into the heart of the modernist home. As essential as your next cup of single estate espresso.
---
---
Discover more contemporary kitchen additions we love.
---
---