It's a new year and a new decade. With the turning of the calendar comes a blank slate, new values and hope for the coming years. While at the beginning of previous decades we may have hoped for more, we think that 2020 will be the decade of less, especially when it comes to our wardrobes. We hope that the world of fast fashion will be replaced by an attitude of 'less, but better.' Who better to lead the way than ASKET? Based in Stockholm, ASKET prides itself on strong core principals that can guide us to a more responsible, sustainable form of consumption. The label's collection comprises everything from essential shirts, outerwear and T-shirts to belts and accessories. Here are a few of our favourite ASKET values.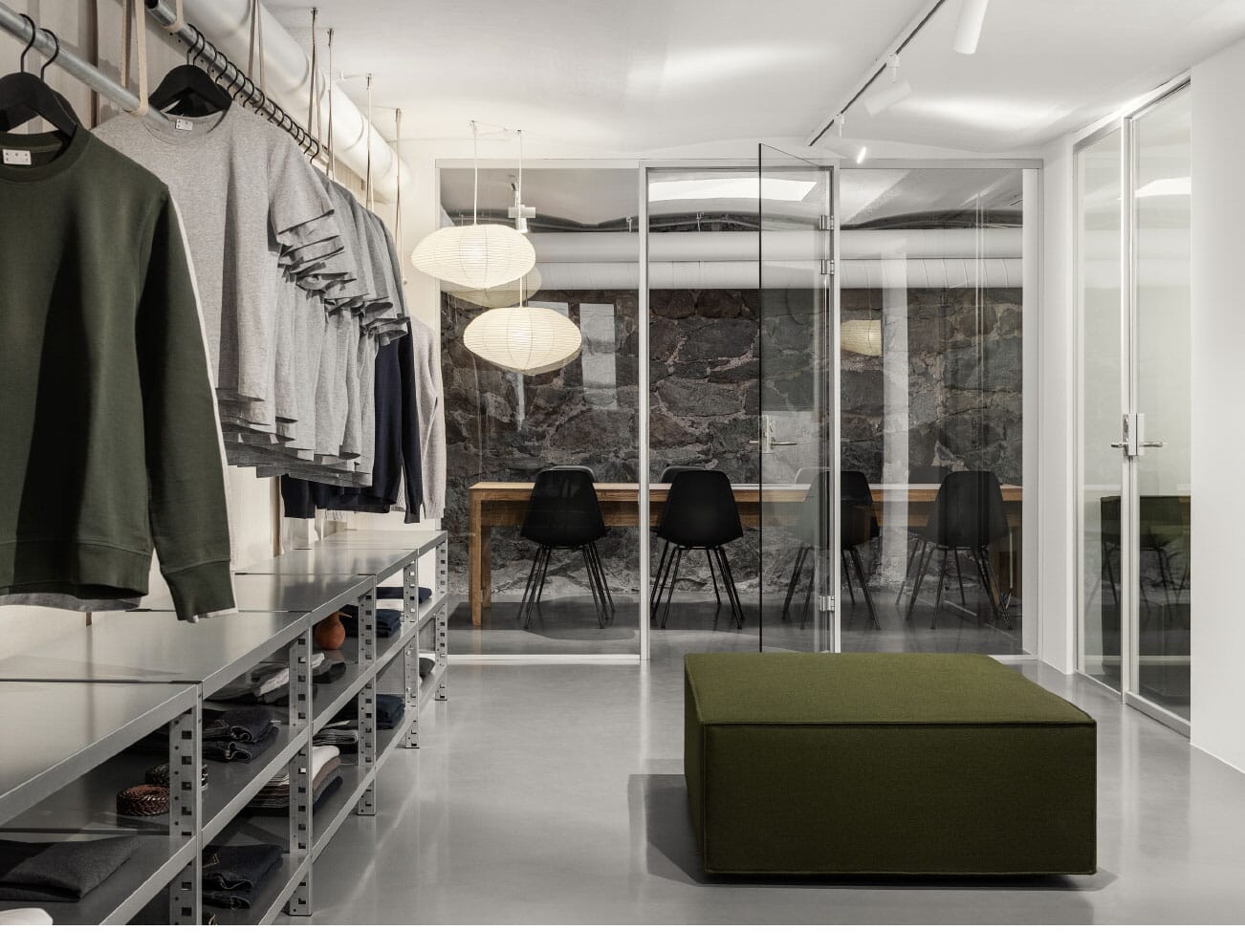 The world doesn't need more clothing
ASKET recognises that in the modern day, most clothing has lost its value. What was previously seen as a product of delicate labour and precious resources is now seen as a wardrobe filler. We're buying more and using our garments less than ever, and this isn't just costing us, it's costing our planet. ASKET's take on clothing offers an alternative: instead of designing for seasons, the label designs for forever. If something isn't perfect, it improves it and if something is broken, ASKET mends it. Progress for this brand is a smaller wardrobe that will stand the test of time.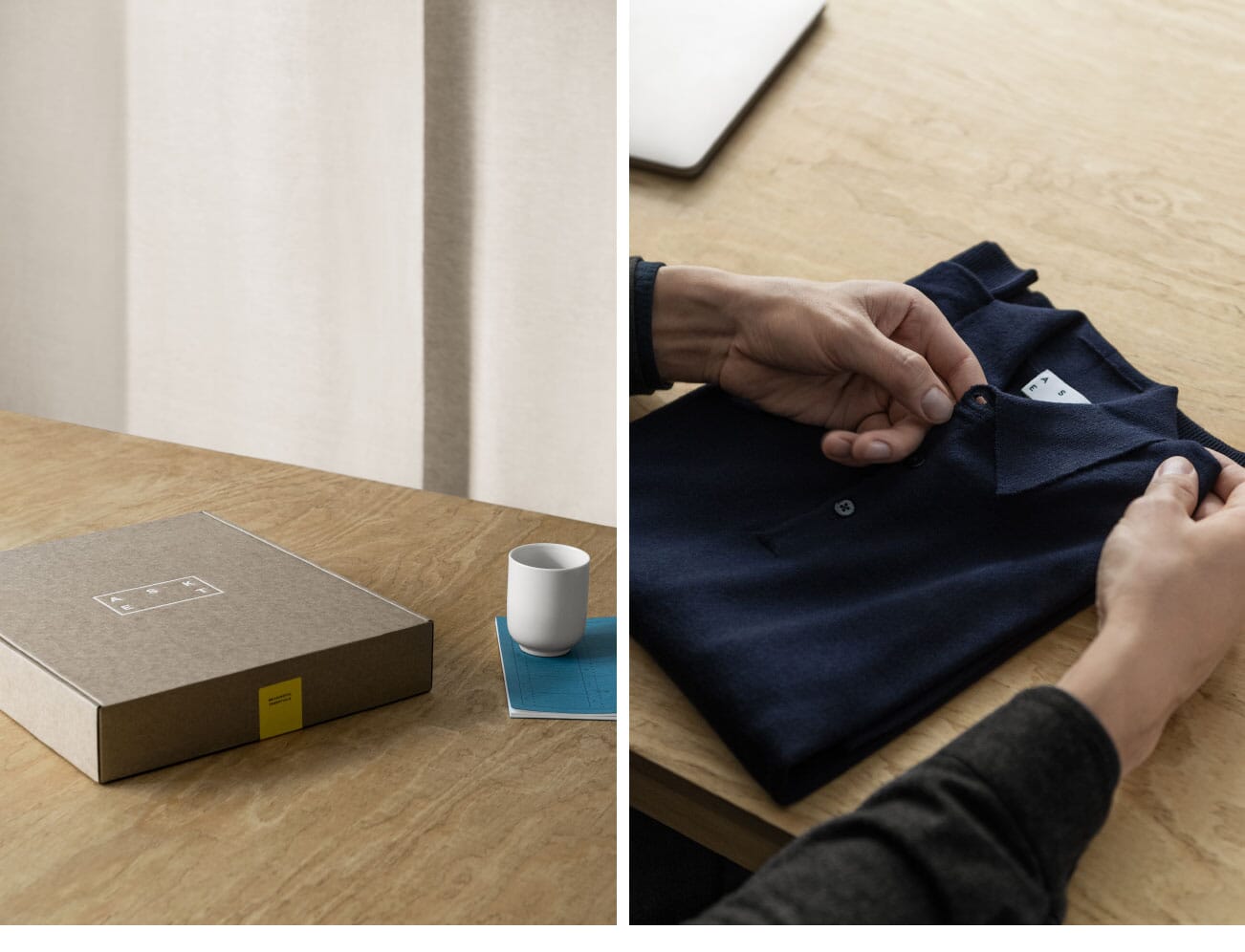 One permanent collection
As we just touched on, ASKET has proudly rejected the standard seasonal fashion calendar because this schedule encourages a desire for new things and the idea that an outfit can only last half a year. Instead, the Swedish label focuses only on building one single, permanent collection of meaningful essentials. Each item is an example of timeless, high-quality craftsmanship that makes zero compromises.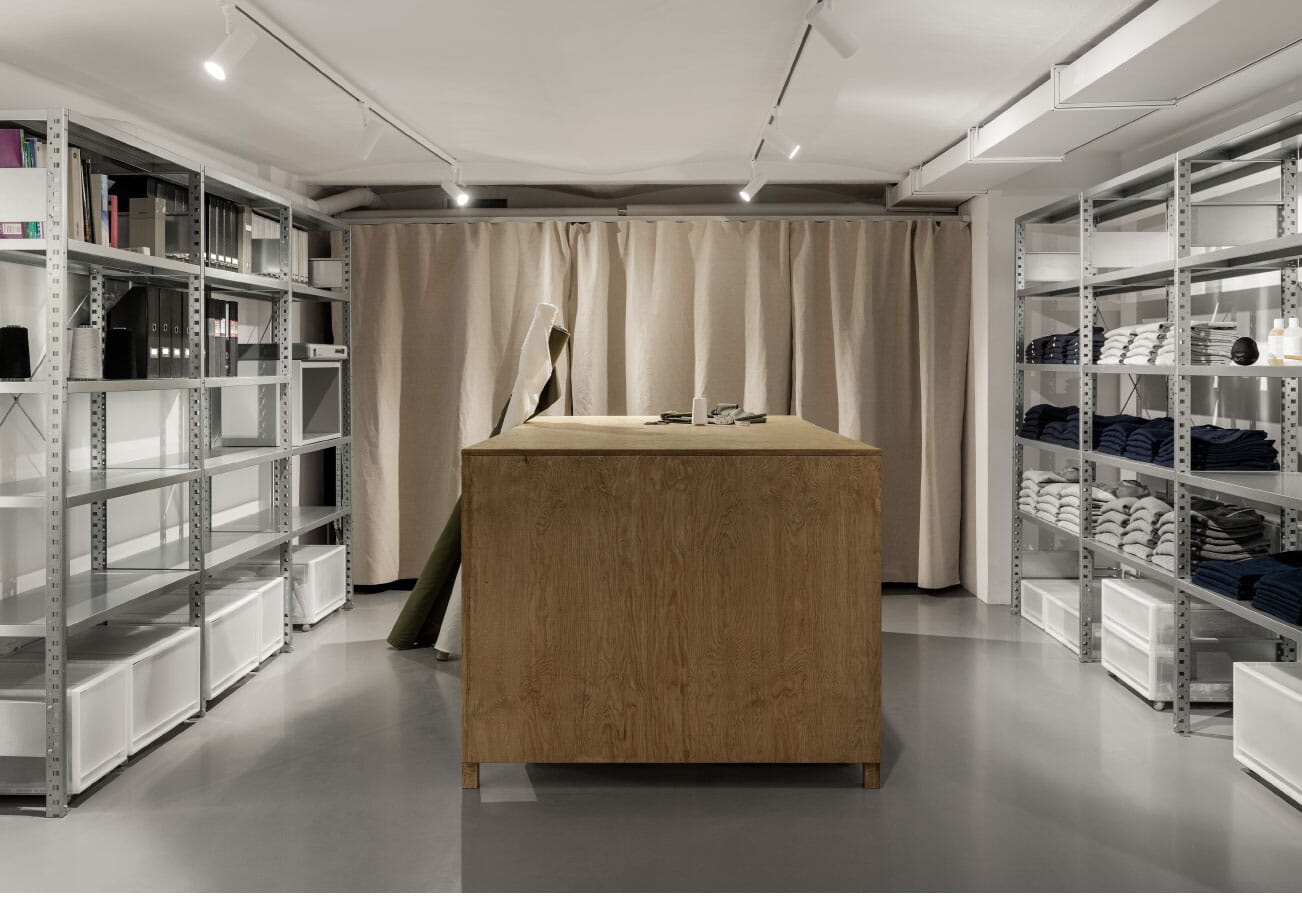 Transparency
Every ASKET piece is crafted from the finest natural materials from highly skilled, responsible mills and manufacturers. The brand is so proud of this that it offers full transparency – a rarity in the world of fashion. Every piece has a story, makes an impact and has a cost, but you're given the whole picture. ASKET breaks down and traces each garment to its root so that you can see every step in its creation. Open factories allow you to take a look for yourself, learning about the skill that goes into each item. Finally, the company proves that it has nothing to hide by showing exactly how much each step in production costs, so you know what you're paying for.
Freedom to grow
By distancing itself from the fashion cycle, ASKET doesn't have anybody telling it when to finish a collection. This allows the label to take a little longer and put in that extra effort. The permanent collection has no limit to the resources that can be invested into its premium basics. Taking it slow allows founders August and Jakob to develop, test and release key pieces when they're ready, updating them as and when needed.
Start the new decade with a new approach to your wardrobe, investing in the companies that you really believe in. ASKET understands that clothing's impacts don't finish in your wardrobe, the fashion industry has direct and serious effects on the environment and society, so we think that the wardrobe is a pretty good place to start making a change.