Uniform Standard saw unprecedented popularity during 2019 and we can't see anything changing in 2020 and beyond. What really caught the attention of premium sneaker lovers was that Uniform Standard offers high quality men's sneakers with a focus on sustainability. This is becoming, for good reason, an essential aspect of fashion brands the world over and since its launch in 2018, Uniform Standard has championed ethical production and responsible sourcing of sustainable materials. Sustainability reaches to all steps in the production and retail process, and we often ignore the impact of shipping items back and forth. We've laid out a simple size guide for Uniform Standard men's sneakers so that you needn't buy to try before returning a pair that doesn't fit.
+
Triple Grey Suede Series 1 Sneakers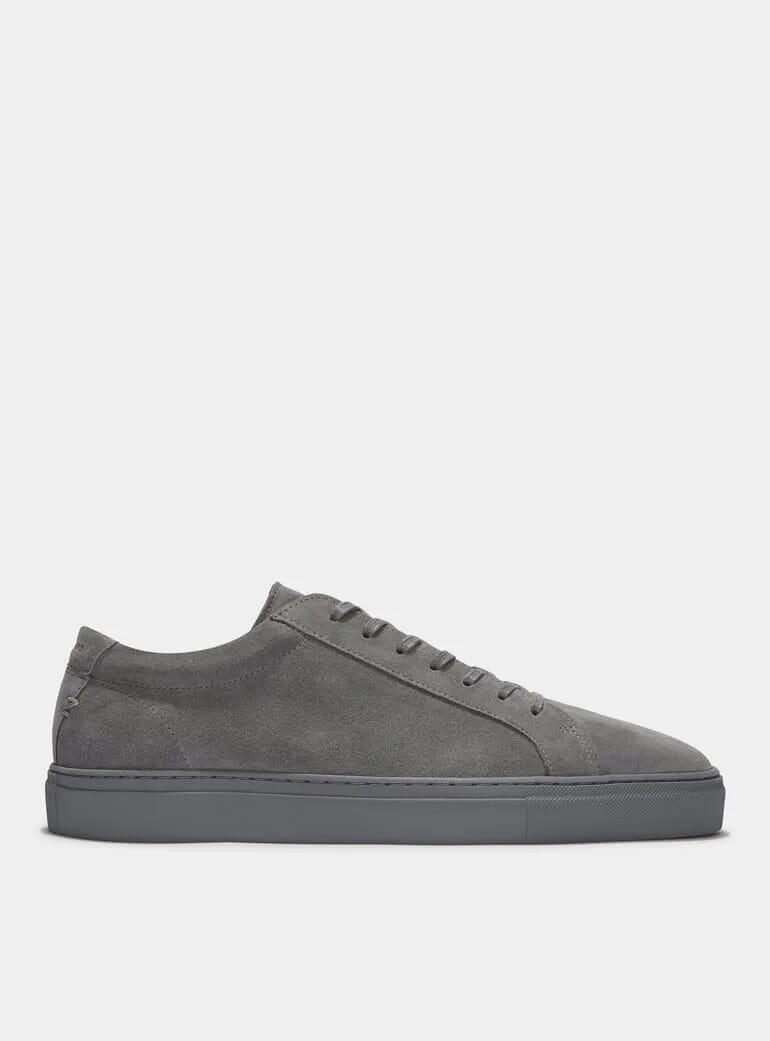 Triple Grey Suede Series 1 Sneakers
Uniform Standard size guide
We've dealt with some tricky size guides in the past, where each style comes with a page of warnings and confusing stipulations. Luckily, this is not one of those. Every Uniform Standard sneaker fits true to size. This means that you don't need to make any calculations to ensure that you get the ideal fit. Go for your usual size. This said, the label doesn't deal in half sizes. If you usually wear a half size, we recommend that you size up.
The chart below will help you make the conversion between UK, US and EUR sizes.
| | | |
| --- | --- | --- |
| UK | USA | EUR |
| 6 | 7 | 40 |
| 7 | 8 | 41 |
| 8 | 9 | 42 |
| 9 | 10 | 43 |
| 10 | 11 | 44 |
| 11 | 12 | 45 |
| 12 | 13 | 46 |
+
White Leather Series 8 Sneakers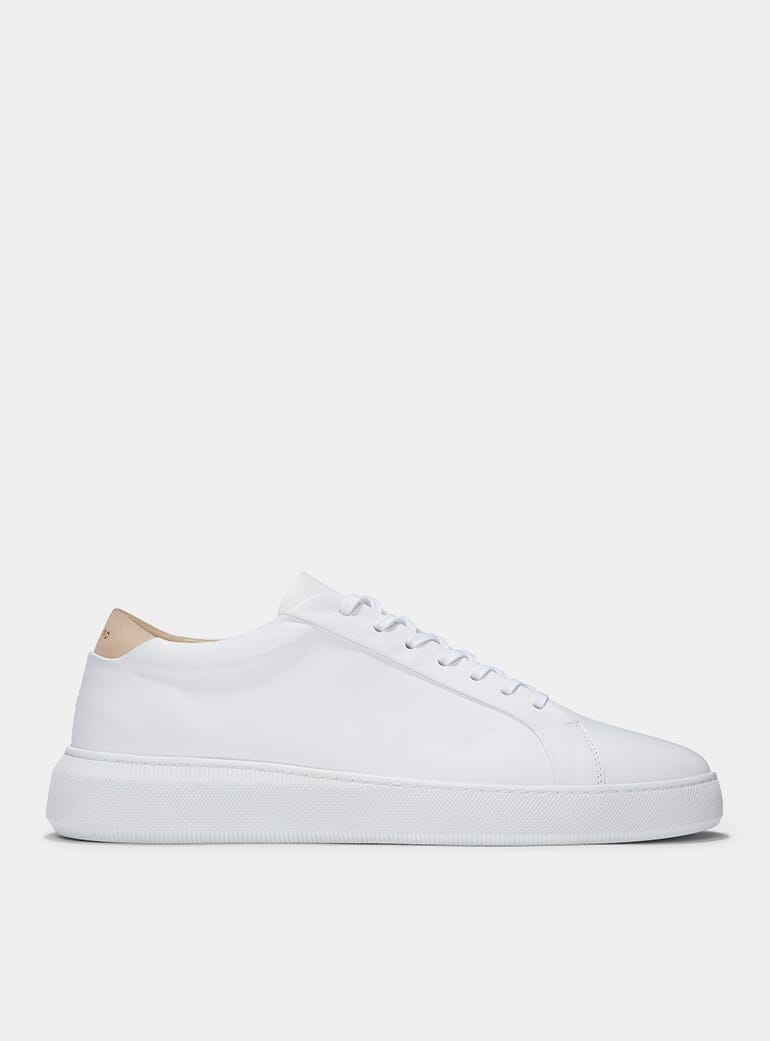 White Leather Series 8 Sneakers
Uniform Standard fit guide
While the sizing may be easy to understand, each Uniform Standard style fits slightly differently, so it's worth assessing which style might be the best fit for you.
Series 1 fit guide
The first of the label's offerings, Series 1 is a super minimal, handcrafted men's shoe made from fine Italian leather and a low-profile, recycled cupsole. There are no surprises with this style, and that's why we love it so much. The timeless shape means that it has a medium width in terms of fit, so this is a safe bet if you're unsure on whether you prefer a narrow or wide-fitting shoe.
Series 3 fit guide
Uniform Standard Series 3 is inspired by the iconic design of a mid-century German army trainer. This sleek, sports-inspired design is made up of a recycled low cupsole unit, soft textured leather uppers as well as a contrasting suede toe apron and heel counters. This lightweight style has a more narrow fit to give it its streamlined characteristics.
Series 6 fit guide
Series 6 finds its roots in basketball footwear. Taking design cues from the classic u-shape basketball profile, Uniform Standard's Series 6 is made by hand from premium Italian smooth calf leather uppers and features a fully recycled footbed and insole board. The design affords a little more room thanks to its basketball origins, so this is the widest style in the collection.
Series 8 fit guide
While Uniform Standard's Series 8 is a similar style to Series 1, a new recycled rubber wedge outsole lends the design a contemporary twist. A host of recycled elements make up Series 8, such as the 70% recycled wedge cupsole, 100% recycled footbed, 100% recycled cellulose insole and 100% recycled shoebox. When it comes to fit, Series 8 has a regular width, much like Series 1.