When luxury is essential, Aurélien is the answer. Aurélien is an Amsterdam label with a Mediterranean view of deluxe garments and footwear, a view that the label themselves call "smart luxury". Style is beyond fashion cycles, craftsmanship is foregrounded and pricing is, as Aurélien themselves put it, "elegant". You won't have to remortgage to wear their cashmere.
Materials include Cashwool, a superfine cashmere, and Softey suede, made from the very softest and most supple leathers. Make no mistake, this is high end luxury at affordable prices. Tailoring and shoemaking is by selected studios in Italy and other parts of Europe. The result is a collection of timeless deluxe pieces that will fast become wardrobe staples.
Aurélien sizing is mostly true to your usual size. You'll need your chest circumference to match against Aurélien's sizing for its v-necks, rollnecks, polo shirts and other upper garments. It's a simple matter to find your chest circumference: by measuring a piece from your wardrobe with the fit your desire. Simply lie the garment down, take a measurement and double it. Like so much about Aurélien, it's a distinctive approach that makes perfect sense.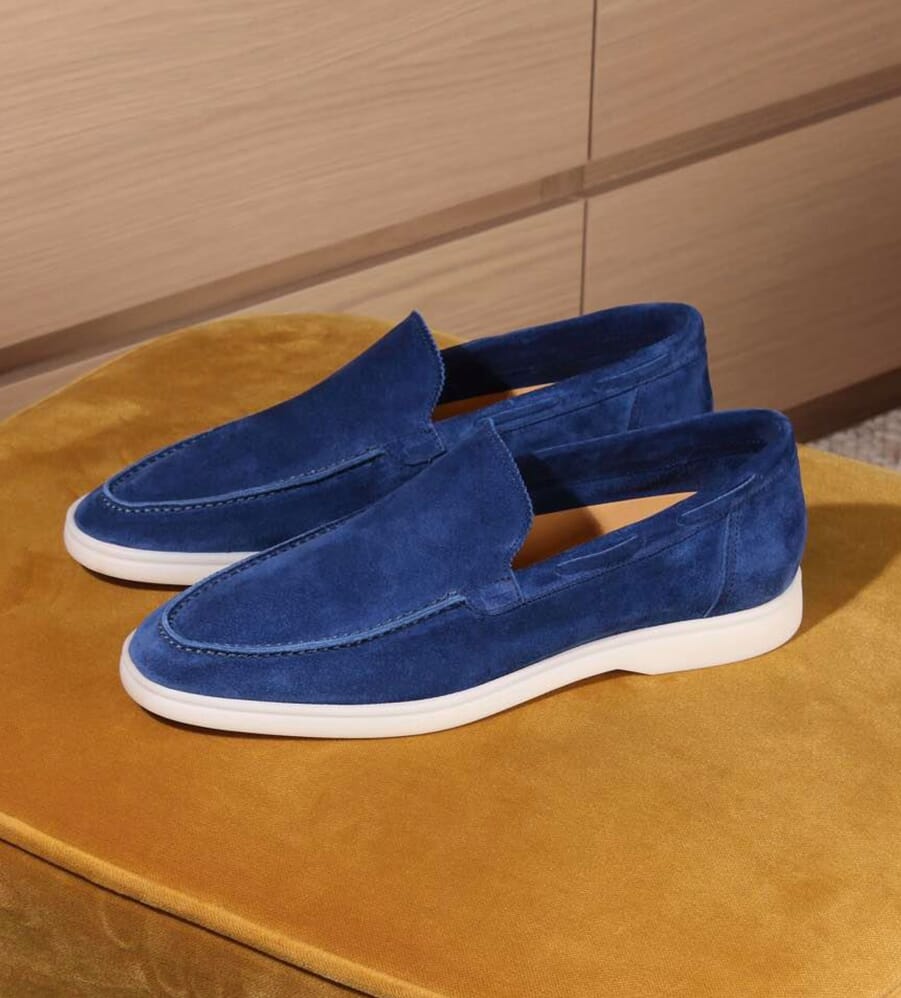 Aurélien sizing notes
Fit is mostly true to your usual size
Shoes are to EU measurements, so be sure to match that with your UK size
For upper garments, match Aurélien sizing with your chest circumference
To find chest circumference: lay a piece from your wardrobe flat and double the measurement between the lowest point of the arm seams
If in any doubt, why not order two in order to find the perfect fit and maximise your Aurélien experience?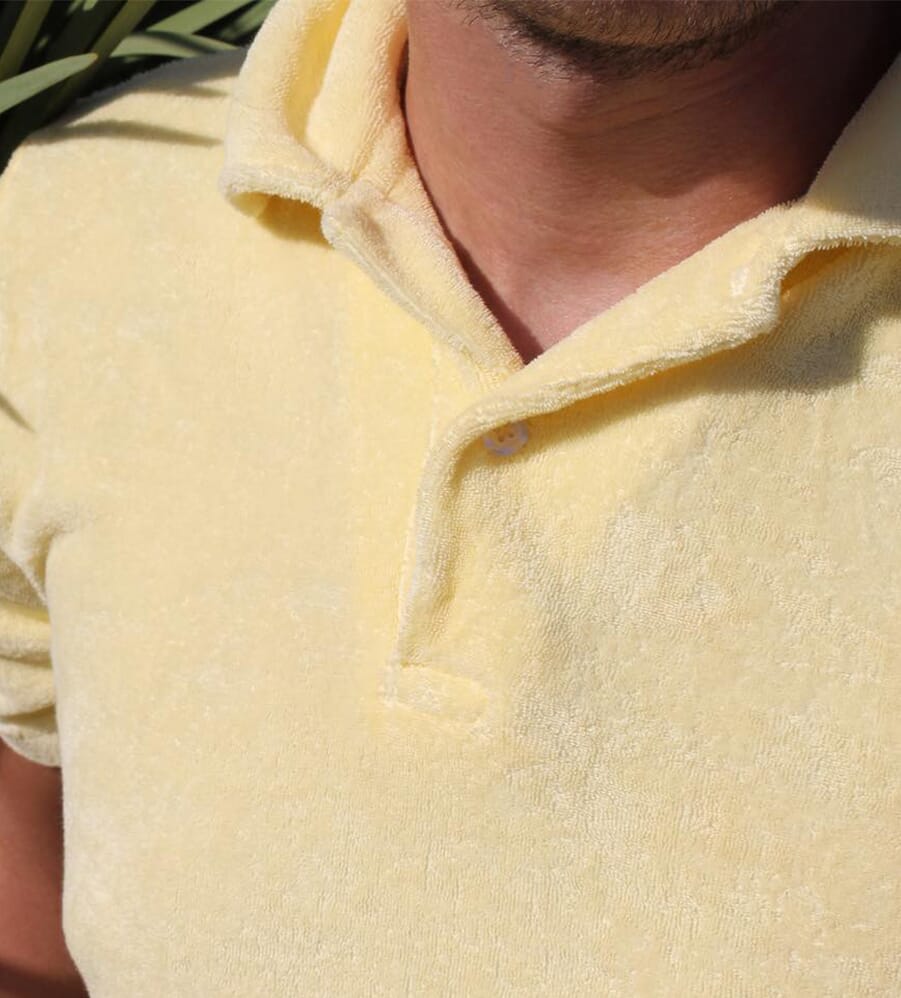 Aurélien size charts
Upper garments, such as rollnecks and v-necks
| | |
| --- | --- |
| Your chest circumference | Aurélien size |
| 101 cm / 39.8" | S / 46 |
| 106 cm / 41.7" | M / 48 |
| 109 cm / 42.9" | L / 50 |
| 112 cm / 44.1" | XL / 52 |
| 120 cm / 47.2" | XXL / 54 |
| 126 cm / 49.6" | XXXL / 56 |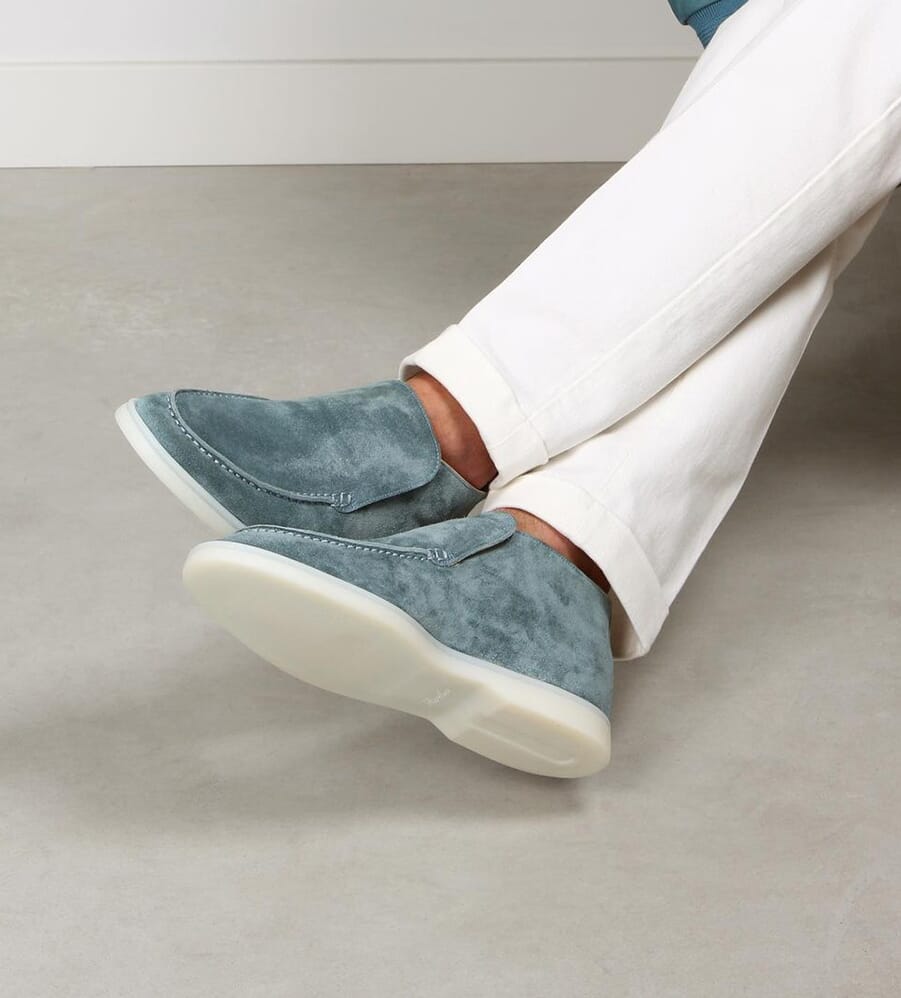 Trousers and shorts
| | |
| --- | --- |
| Your usual waist size | Aurélien size |
| 29" - 30" | S |
| 31" - 32" | M |
| 33" - 34" | L |
| 35" - 36" | XL |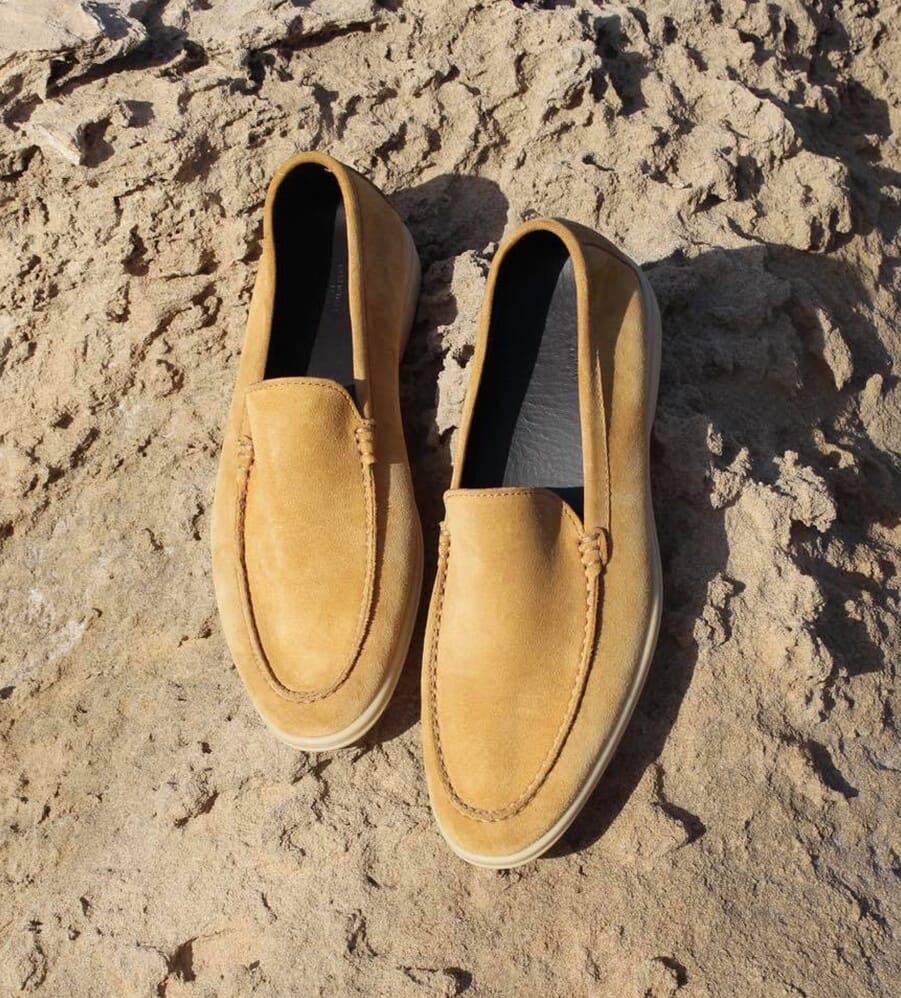 Shoes
| | |
| --- | --- |
| Your usual UK size | Aurélien size |
| 5 | 39 |
| 6 | 40 |
| 7 | 41 |
| 8 | 42 |
| 9 | 43 |
| 10 | 44 |
| 11 | 45 |
| 12 | 46 |
| 13 | 47 |
---
---
---
---