First introduced in 1936, aviators, or "pilot's sunglasses," have always been the epitome of "cool." Originally made exclusively for military use, during '70s and '80s, they began making their way from the faces of GIs to those of VIPs such as Elvis Presley and Michael Jackson. Shifting gears from a piece of functional eyewear to a fashionable accessory, the humble aviator quickly became a massive cultural icon, becoming an essential in every label's seasonal collections.
Almost 90 years later, aviator sunglasses are still one of the most popular styles that you can buy. If you're looking for your very first pair (or adding to your ever-growing collection), we've hand selected some of the best aviator sunglasses for men that you should definitely check out.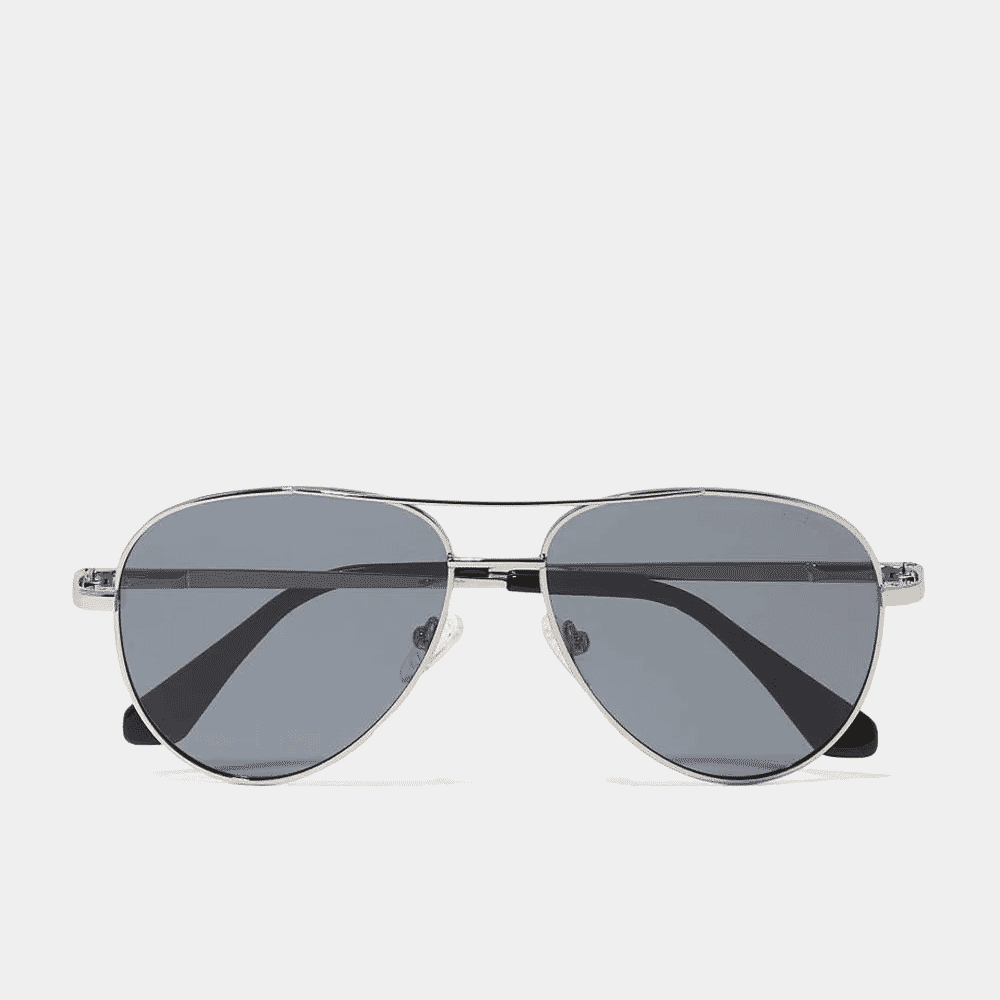 Best aviator sunglasses for men in 2023
Roderer James Aviator
Handmade from the finest stainless steel, the James by Roderer is the quintessential aviator. Sleek and contemporary with just the right amount of retro appeal, a huge focus has been placed on the little details here. The lenses, for example, have a polarised finish to shade your eyes from the sun, and if you look close enough, you'll find subtle branding on the right lens and temples. The spring hinges have also been specially designed to ensure the perfect fit and extra durability, and if for whatever reason you're not a fan of this colour, it's also available in five different shades, so why not grab one of those instead? Or all of them, for that matter?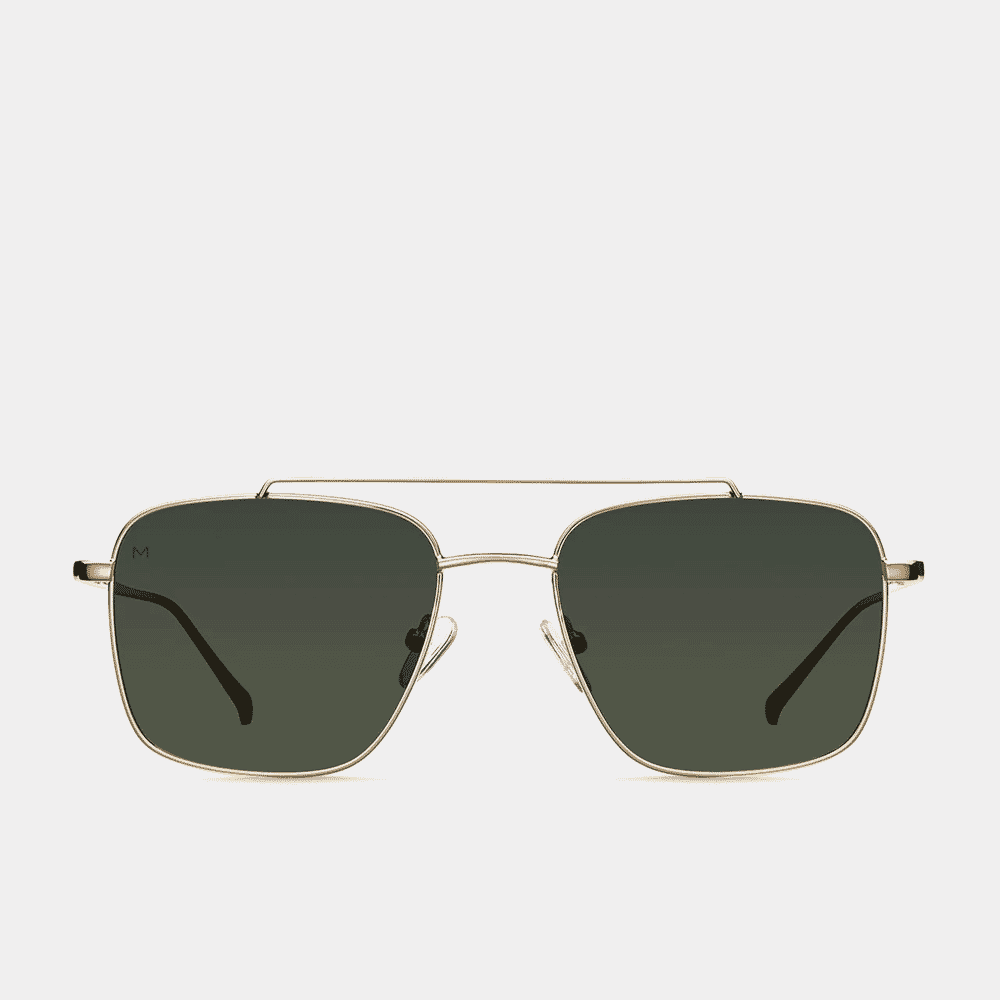 Meller Shakir
If you're a big, big fan of the classic aviator but you're looking for something that's a little different, Meller has got your back (and your face) with the Shakir. Giving the 1930s silhouette a 2030s makeover, it boasts a square shape that brings the elegance that you're looking for and a stainless steel frame which is built to last. The Shakir also has a polarised filter designed to reduce reflections caused by the sun on the water, snow, or metallic surfaces, so you can pretty much rock these anywhere. SHOP NOW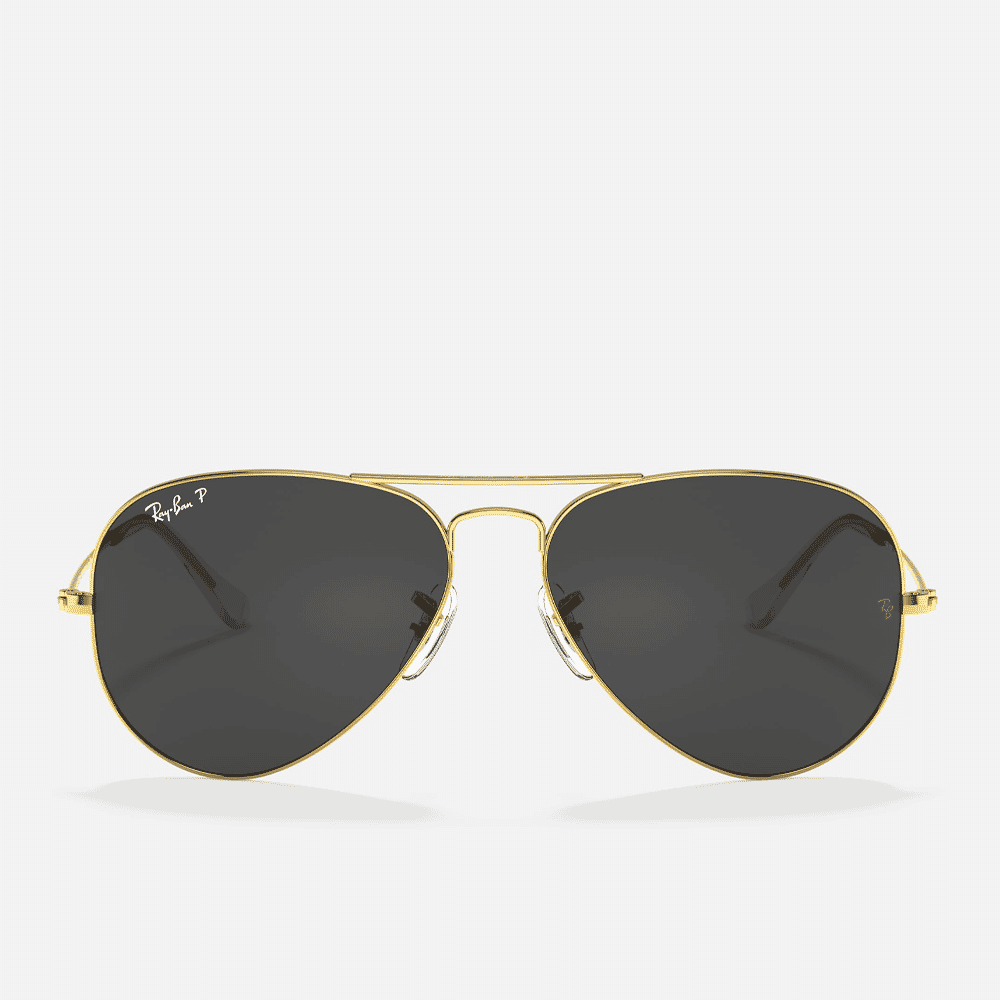 Ray Ban Classic Aviators
Of course, you can't talk about the best aviators for men without bringing up Ray Ban. The granddaddy of this style of sunglasses, Ray Ban were the ones who introduced this silhouette to the world back in the '30s, and almost a century later, they're still some of the best in the business. A timeless model that combines pilot styling with exceptional quality, performance, and comfort, it's also available in a vast range of different colours, lens options, and sizes, so you can get a pair that's perfect for you.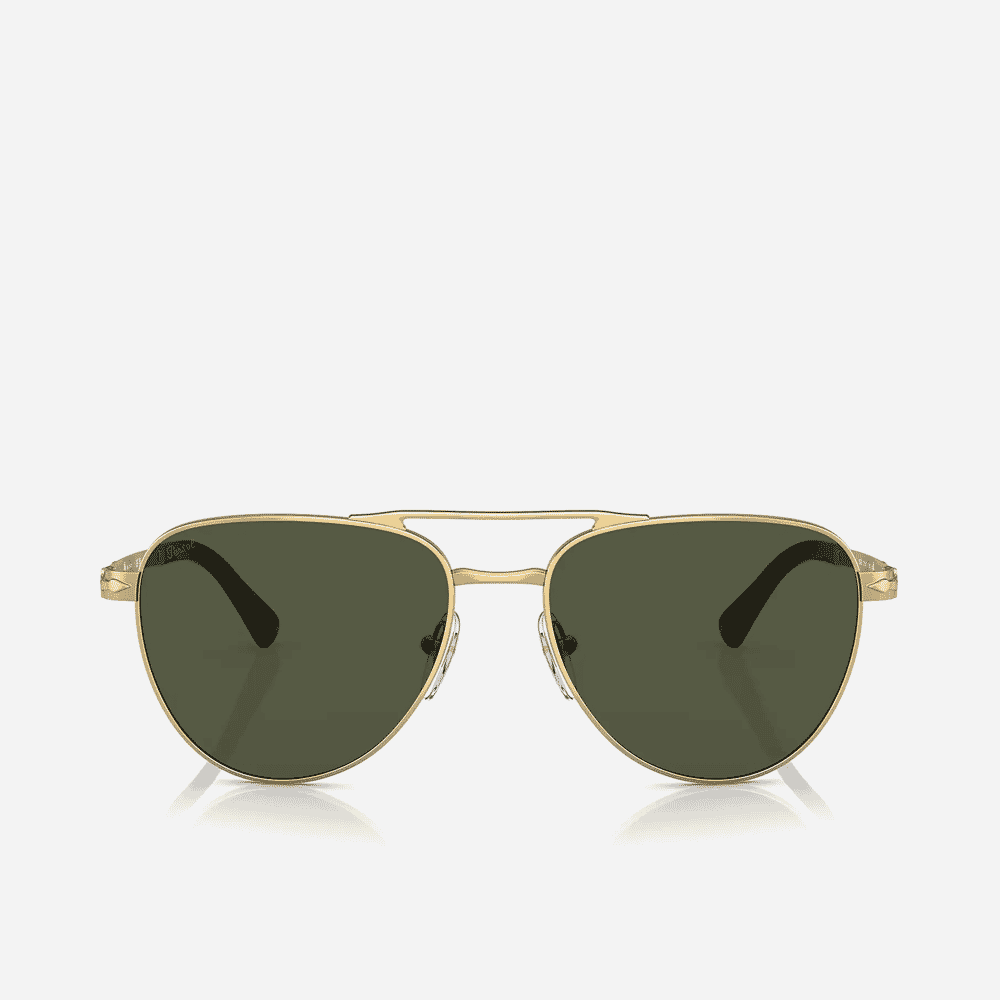 Persol PO1003S
Handmade in Italy, the PO1003S by Persol has quickly become one of the brand's most popular items, and there's really no questioning why. Characterised by its metallic gold temples, the shades look like something taken straight out of the archives. It's fitted with green polarised lenses for a very vintage vibe, and detailed with arrow symbols throughout, which is an element that has become signature to Persol's founder, Giuseppe Ratti.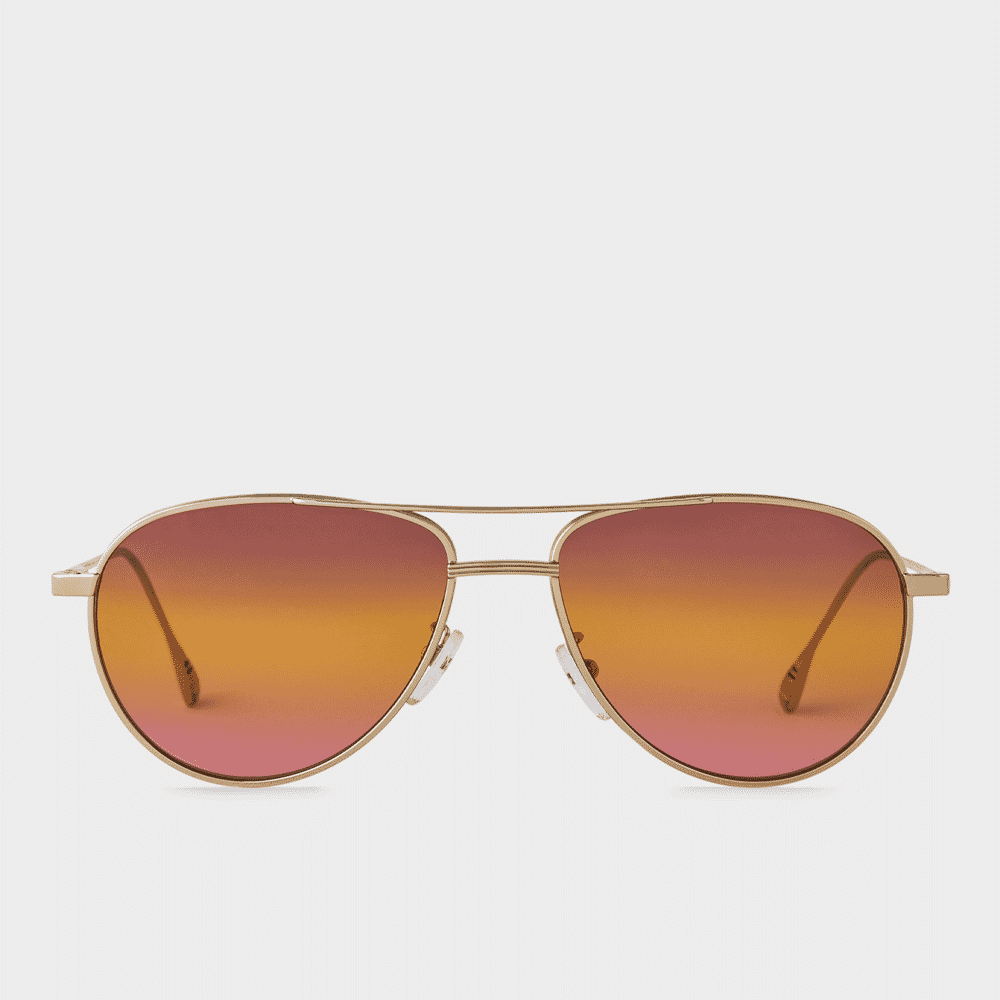 Paul Smith Felix Sunglasses
With slightly undersized proportions, the Felix applies Paul Smith's signature twist on the classic aviator. Boasting a shiny gold frame, a slimline flat temple construction, enamelled stripe detailing on the inside of the arms, and gradient lenses, all of this comes together to give the traditionally functional piece of eyewear a very, very fashionable makeover.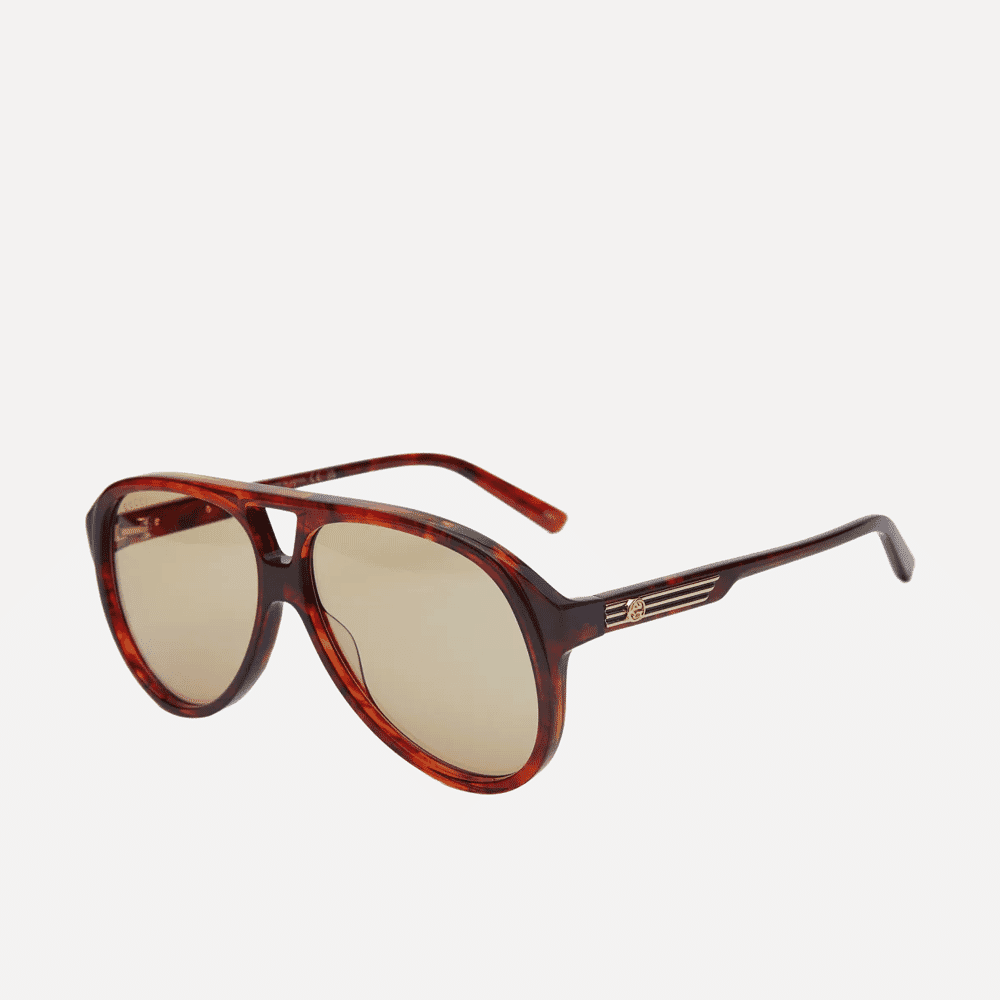 Gucci GG1286S
You just can't start a conversation about the best aviator sunglasses without mentioning Gucci. Over the past couple of years, the luxury Italian fashion house has been fully embracing its retro roots with an archival aesthetic that just can't be replicated. The GG1286S is a great example of this. With a tortoiseshell acetate construction, oversized lenses, and an interlocking G motif across the temples that pays tribute to its founder, Guccio Gucci, if you're looking for a pair of vintage inspired shades, this is the one for you.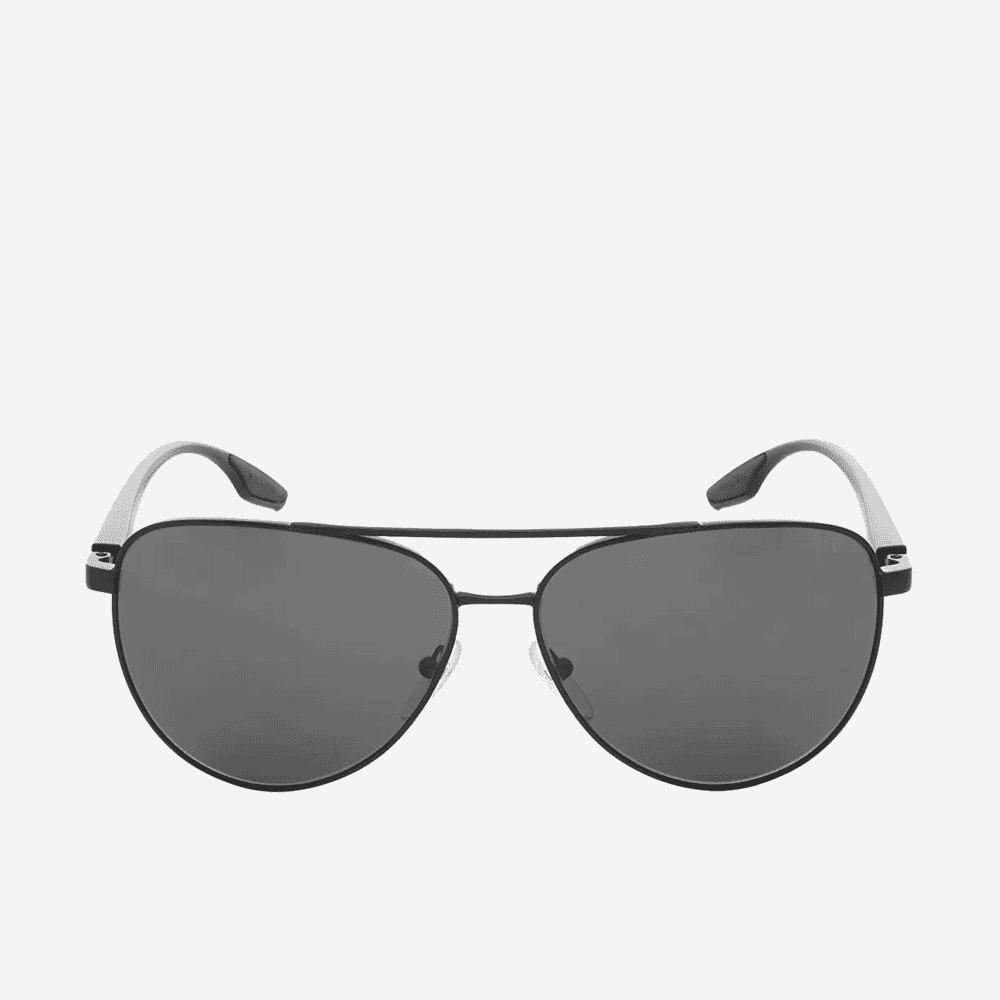 Prada 0PS 52W
While Prada's 0PS 52WS isn't the most eloquently named aviator in history, it makes up for it with a sleek, stylish, and seriously stealthy design. Released as part of the fashion house's Linea Rossa line, which focuses on technical details and new manufacturing possibilities, these shades boast an all-black metal frame that's sturdy and lightweight at the same time. Branding features across the arms in red, and they're finished off with some smoky lenses for a mysterious vibe.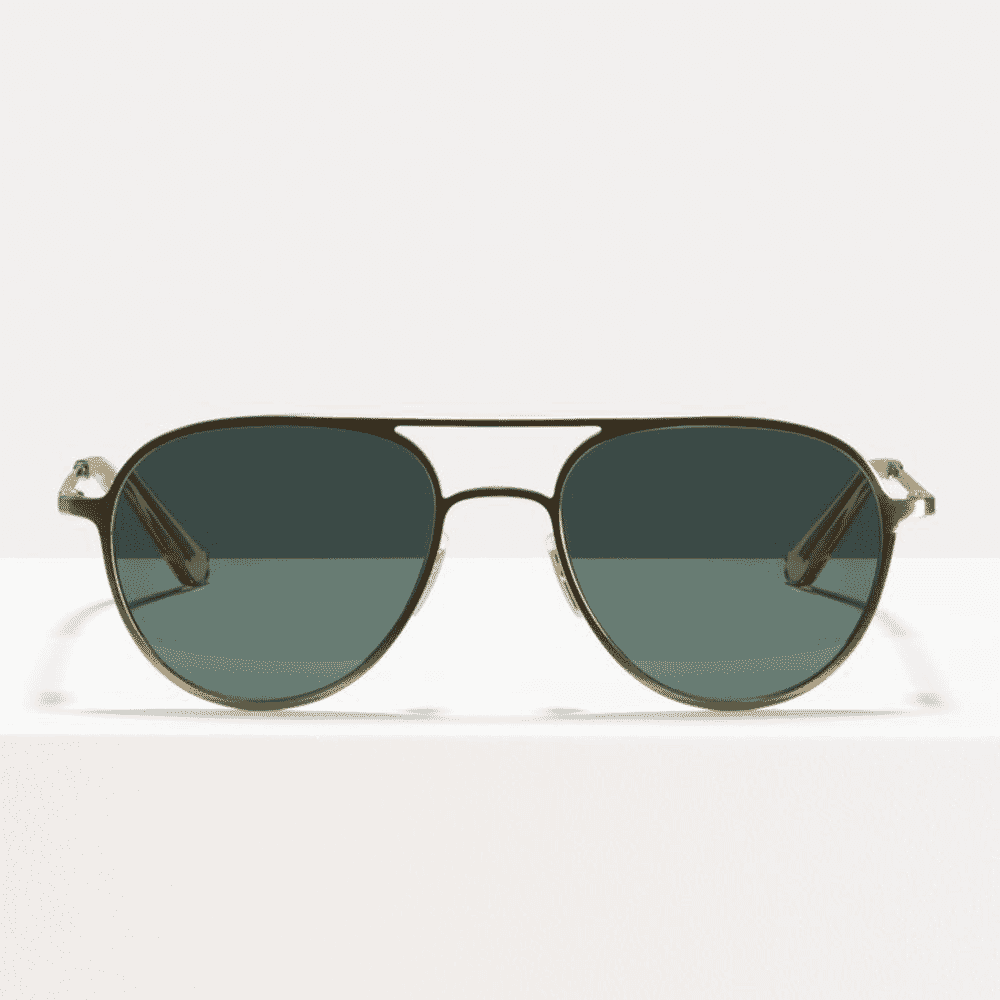 Ace & Tate Igor Large Sunglasses
And last, but certainly not least, we have Ace & Tate. Crafted from a lightweight, full metal construction, the Igor Large has been designed with bigger bonces in mind. Feature a straightforward, no-nonsense design, it's finished in satin gold for some serious '70s aesthetics. However, for those of you who want something a little more understated, it's available in an all-black colour scheme too.
Check out our pick of the best clear frame sunglasses for men.
---
---