Repeat after us. Sunglasses are for wearing all year round, not just in summer. Deep breath. There you go, much better. As long as the sun remains in the sky, everyone should have a pair of sunglasses on them. Too often we link the wearing of sunglasses to how hot it is outside rather than the dangers of bright light and glare. Sunglasses protect your eyes, and stop you from squinting, which ultimately stops your eyes and the skin around them from straining, causing vision problems and wrinkles. 
That's just the safety stuff. Sunglasses are also effortlessly cool and upgrade any outfit as long as they're carefully chosen. There are styles out there that will work for casual, formal settings and both, adding an aesthetic point of interest, be it shape or colour. If you're going to get some sunglasses, you need some polarised ones. Don't just look the part, get a pair that do the job. Scroll on for our guide to polarised sunglasses, including our pick of the best pairs for men.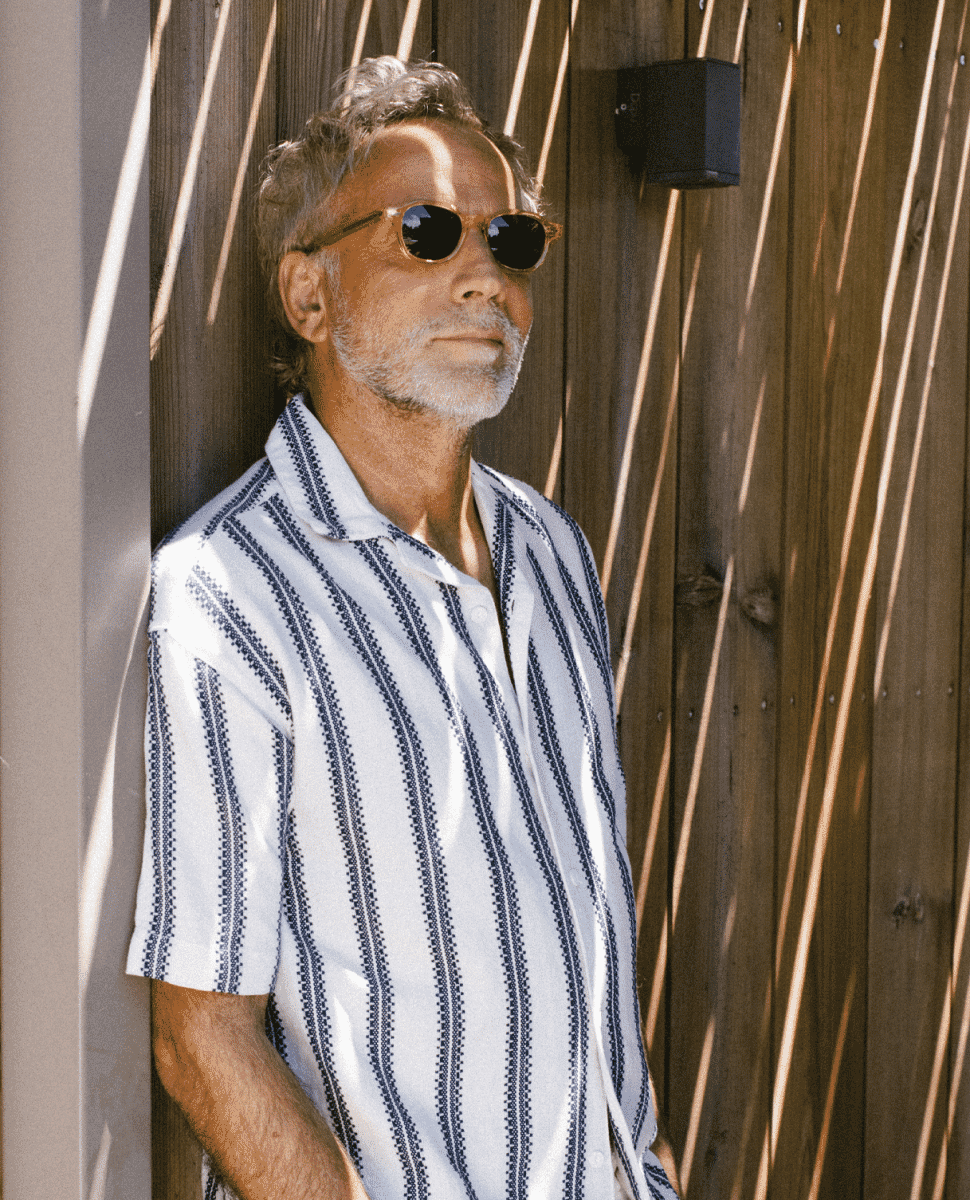 What are polarised sunglasses?
In layman's terms, polarised sunglasses are designed to reduce the glare on light-reflecting surfaces like water, glass or snow. Polarised lenses also protect your eyes from UV rays. Visually, they can look exactly the same as non-polarised sunglasses, but the coating ensures harmful rays of light don't reach your eyes.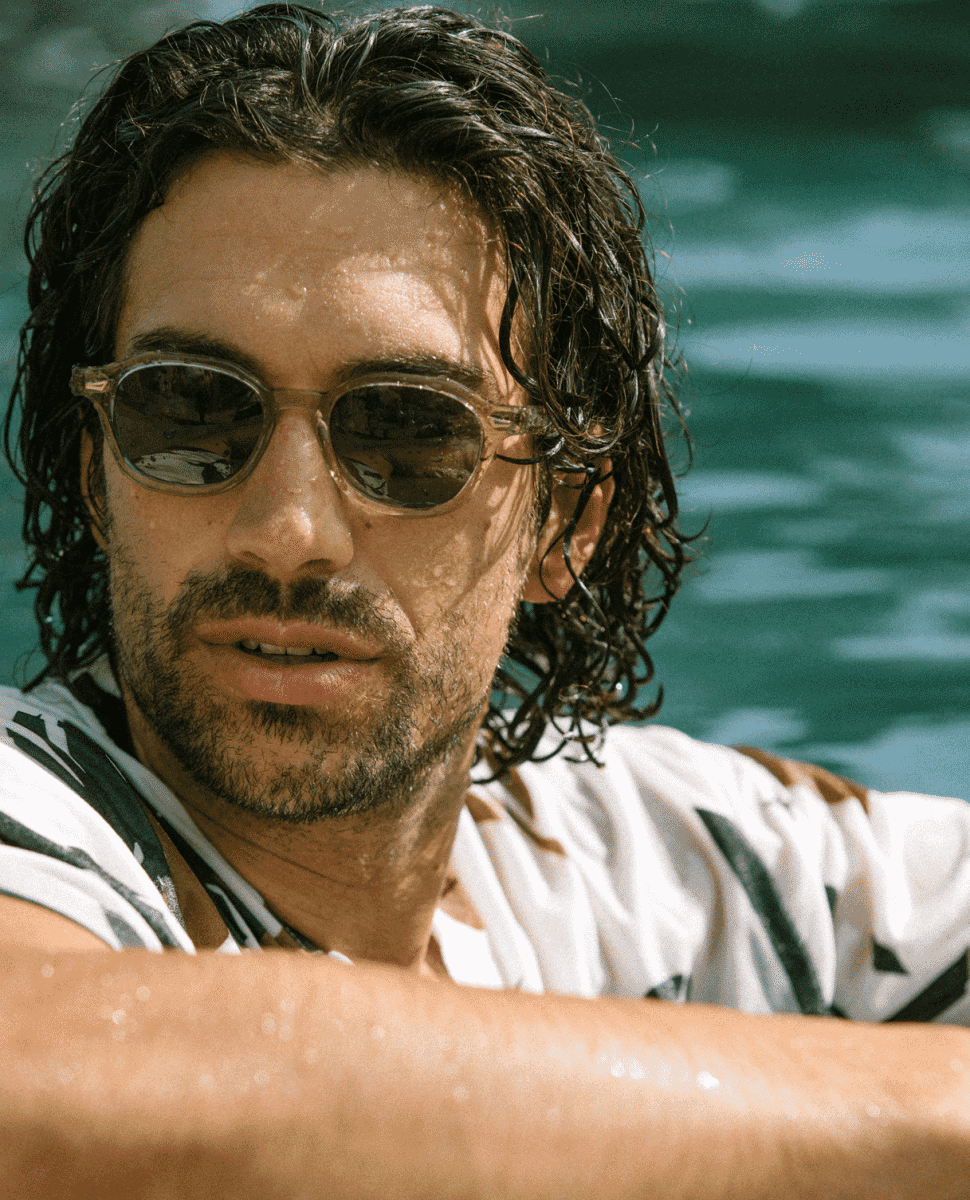 Why polarised sunglasses?
Polarised sunglasses are practical and protective. On the pragmatic side, they lend themselves to snowsports, watersports and driving, ensuring glare from your surroundings doesn't effect what you're doing. On the protection side, they also provide a barrier to harmful UV rays that if exposed to, can lead to health issues. Whilst a standard pair of sunglasses will likely dim bright light and sometimes provide some UV protection, polarised lenses are the best of both worlds. 
Best polarised sunglasses in 2023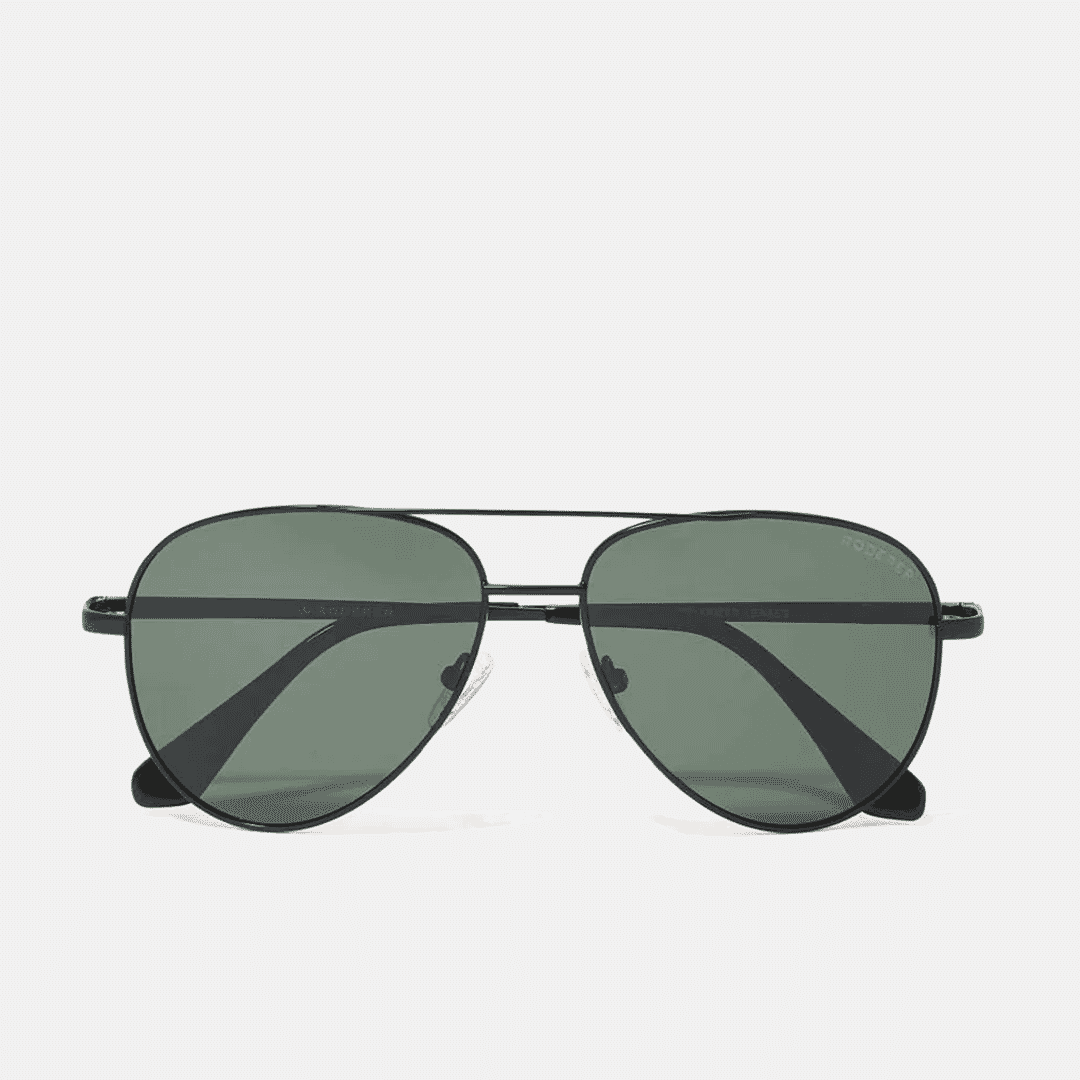 Roderer James Aviator Polarised Sunglasses
The aviator is a truly timeless sunglasses style and the James pair from luxury essentials brand Roderer is the style at its best. Handcrafted from stainless steel, this pair will work well with both formal and casual fits. Polarised lenses ensure eye protection and clear visuals on bright days whilst the acetate temple tips, spring hinges and adjustable silicone nose pads all make for a durable and extremely comfortable pair. The leather case is a welcome touch and protects against breakage.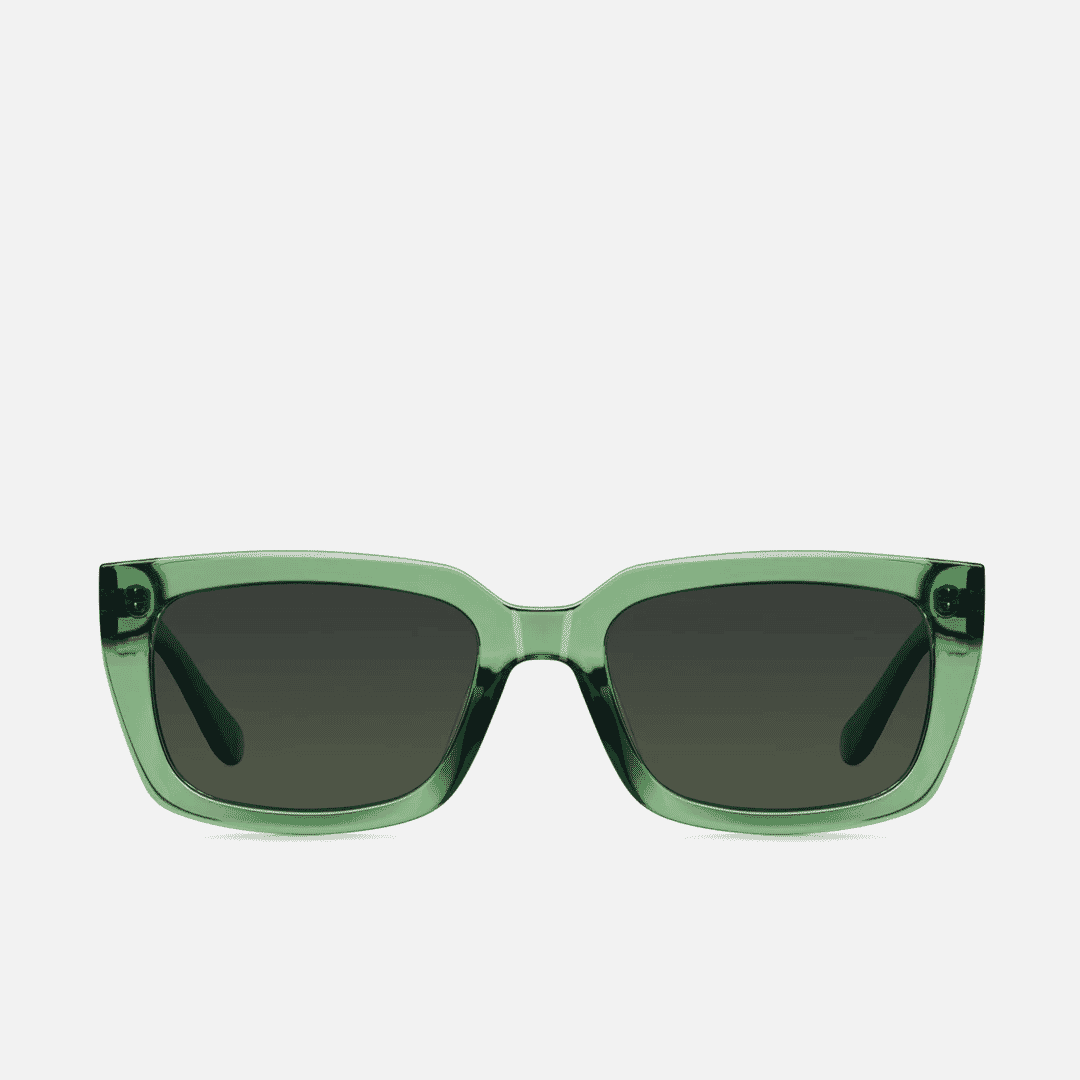 Meller Johari Sunglasses
Meller are a fun brand doing interesting things. Many of the styles in their range experiment with biomaterials aiming to reduce fossil fuels use. Other use recycled bottles as a frame material. Meller is a solid brand if you're on the hunt for a playful acetate style especially, which brings us nicely over to the brand's Johari sunglasses in green olive. A much slimmer lens is a welcome change from traditional styles giving a fashion-forward look. Protection has not been sacrificed either. German TAC polarised lenses with anti-scratch and Superhydrophobic coating mean they'll protect your eyes whilst lasting through the scrapes and bumps of a busy lifestyle.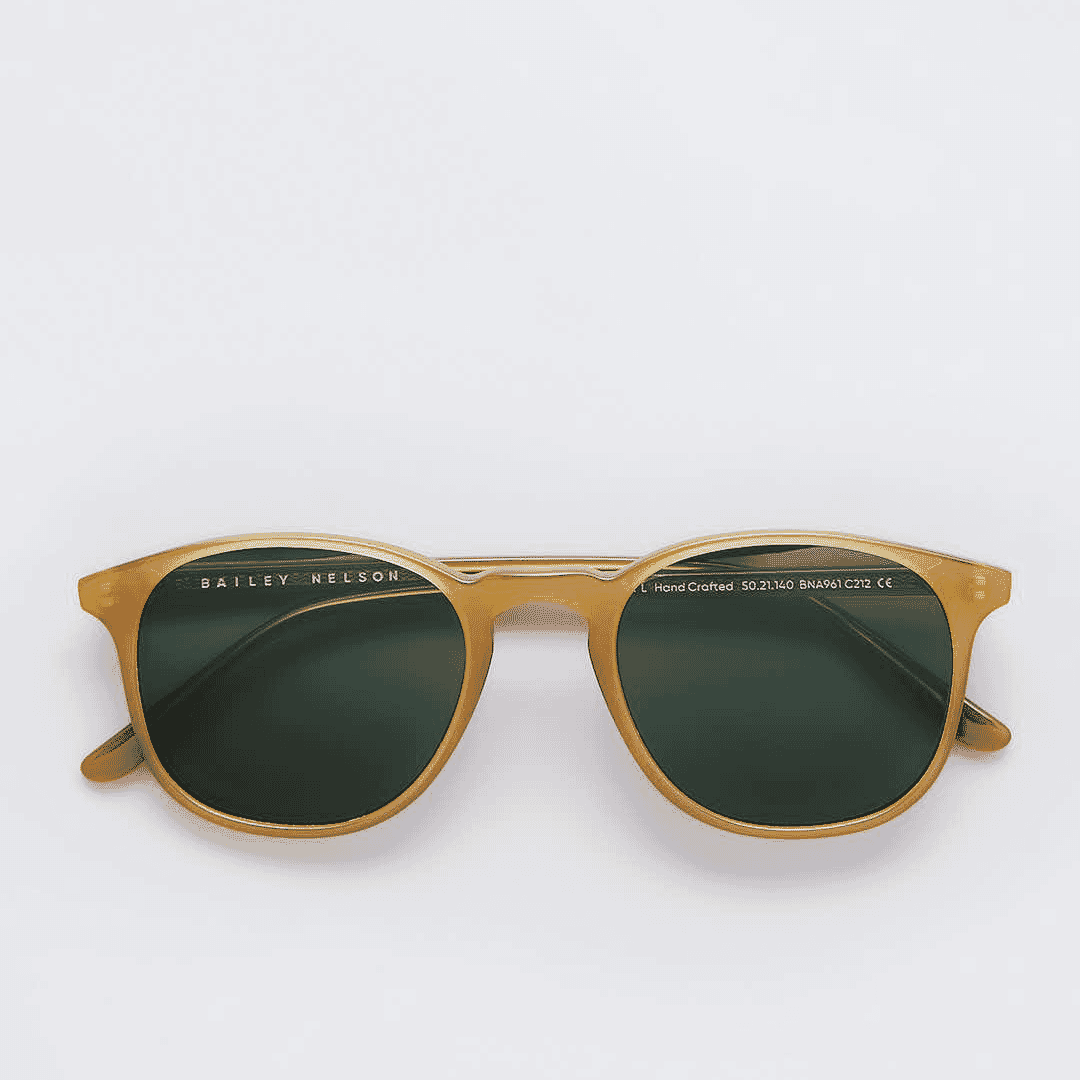 Bailey Nelson Palmer Sunglasses
Australian sunglasses brand Bailey Nelson was founded on Bondi Beach, don't you know? It's now grown into a world-renowned brand with boutiques in Australia, London, Canada and New Zealand. The Palmer is a classic BN style, with a thin acetate frame, tear-drop lenses and a distinctly vintage feel. A style that suits most, but especially wide faces. Bailey Nelson's shades are all handcrafted and the Palmer can come with polarised lenses that offer high protection against sun glare and solid UV protection. Plenty of colour options too.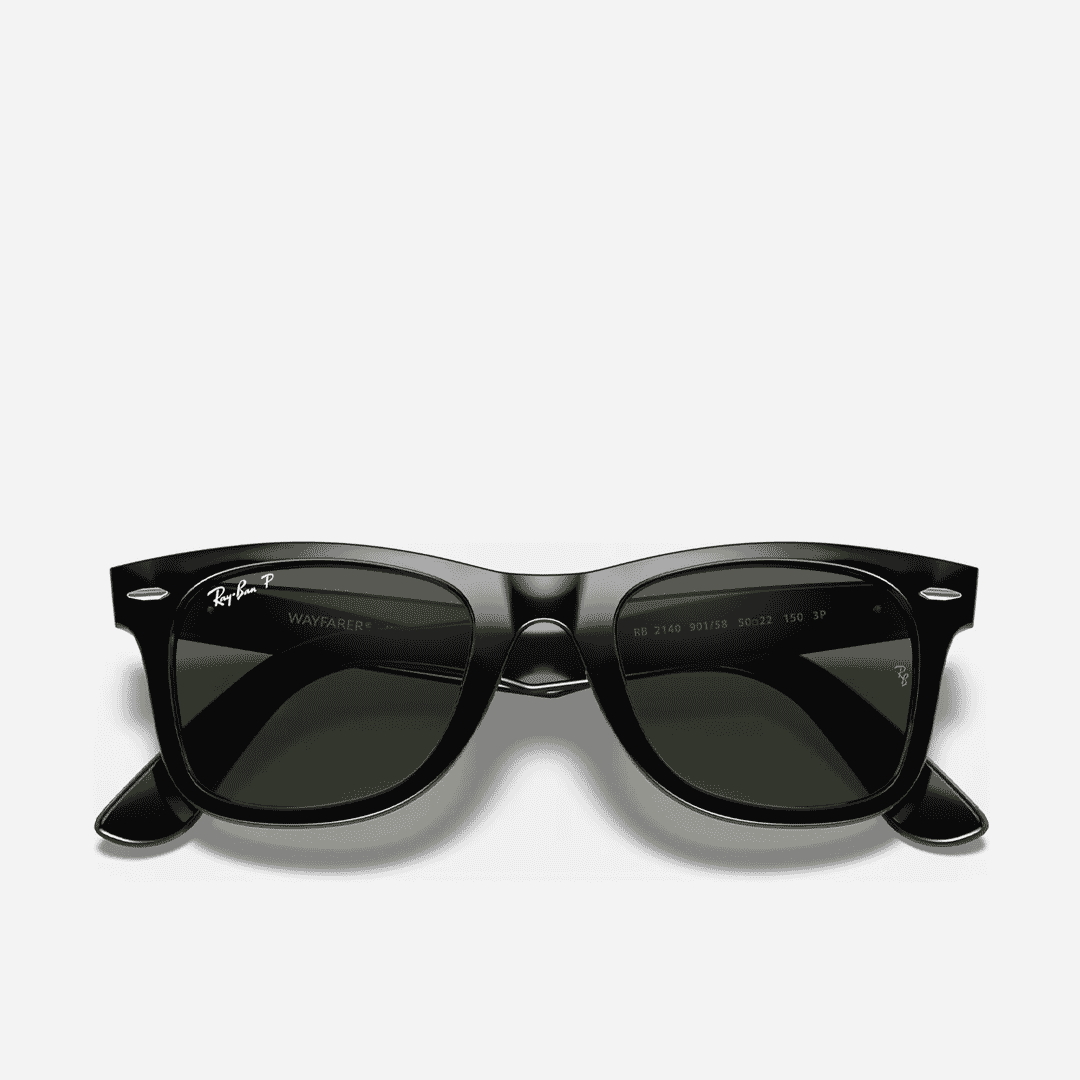 Ray-Ban Original Wayfarer
The Ray-Ban Wayfarer is a stone-cold classic. The OG. But what you might not realise is that the process of choosing a pair of Ray-Bans is now highly customisable to ensure the perfect fit and pair for you. Black is of course bulletproof, but there's plenty of colourways to choose from as well as different sizes for different faces. The Wayfarer packs a classic high bridge fit, with the option for polarised lenses for extra protection against the sun with lens colour treatments also available.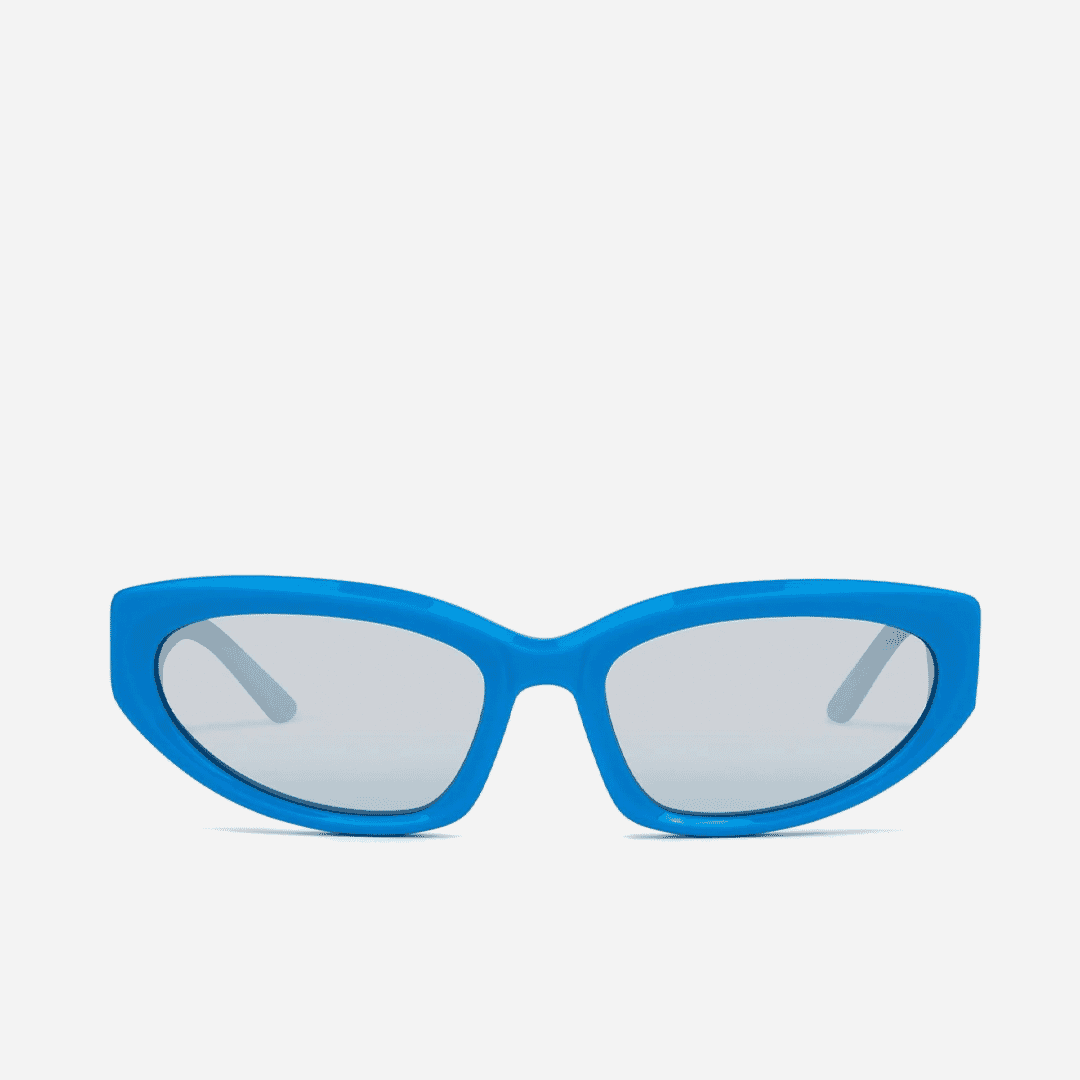 Jimmy Fairly Aspen Sunglasses
Join the Jimmy Fairly squad with a pair of Aspen's from the brand's Active Collection, Ski Edition. Anyone who has even been on the slopes knows full well the importance of a good pair of shades. The Aspen's feature world-class polarised lenses specifically formulated for wear in mountain and sea environments, increasing contrast and reducing glare. All glasses come with special padded cases to keep each pair safe. Suited to all face shapes, we like the narrow style, very sleek.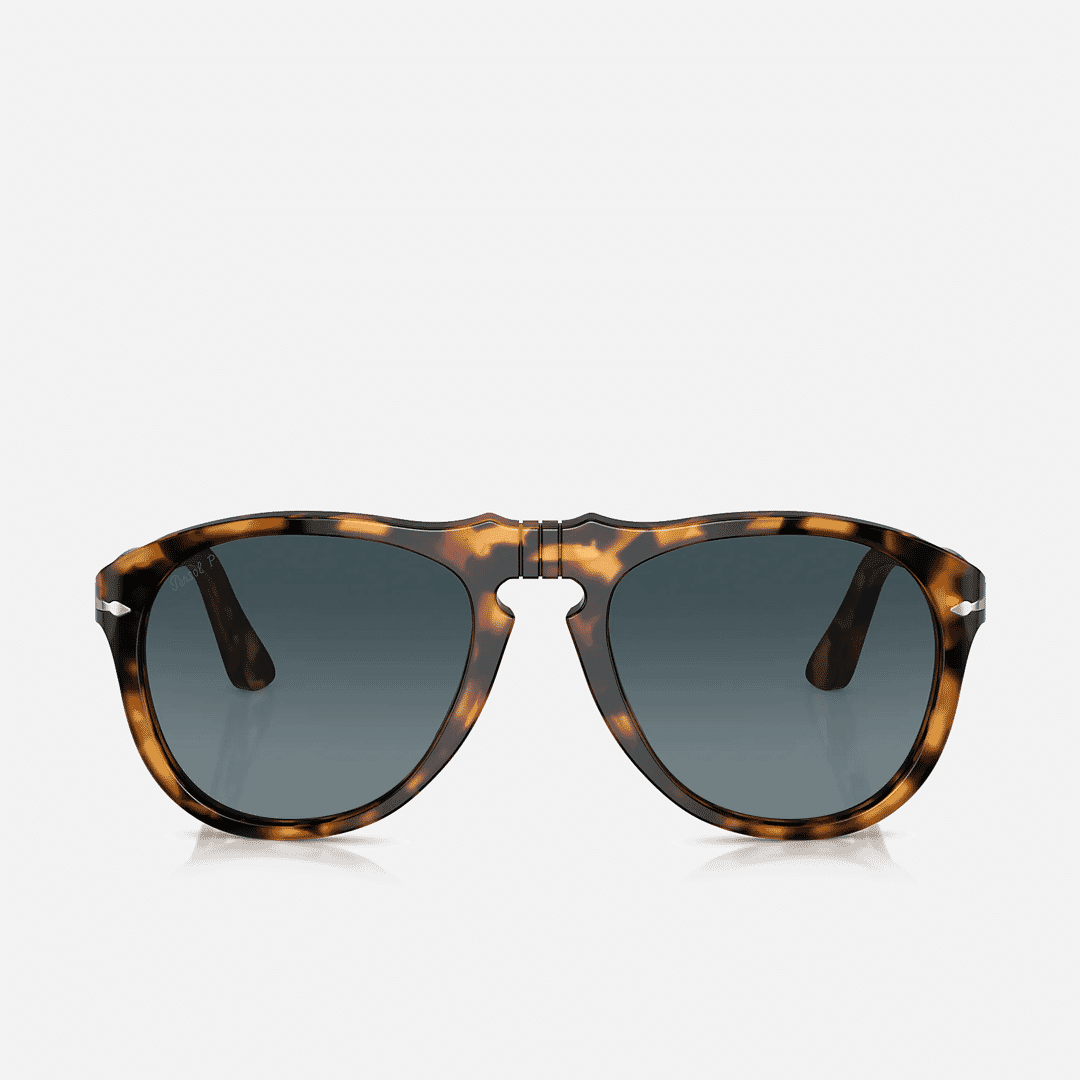 Persol 649 Original
Every sunglasses brand has a calling card, an iconic and unique style that sets itself apart and the 649 is very much that to Persol. A shape that is reminiscent of other popular styles but nonetheless distinctly different, the 649 has been a mainstay for the brand since 1957. Handmade in Italy, with the classic keyhole bridge and arrow and Meflecto system (ensuring comfort), the pair are a regular fit, most comfortable on a high nose bridge and lower cheekbones. Polarised options are available, as well as standard, with extra special upgrades courtesy of Barberini.
Check out our round-up of the best retro sunglasses on the market.
---
---