Whether you call them walk shorts, dress shorts, or even city shorts, Bermuda shorts are one of the most iconic styles out there. First introduced on the tiny island back in 1914, they were specifically designed to be worn both on the beach and in the boardroom. Originally the national attire for Bermudian guys, they've now gained a pretty major following worldwide. With that said, unlike your conventional pair of shorts, they can be a little trickier to style due to their unique cut and materials.
How to wear Bermuda shorts
If you want to wear Bermuda shorts the right way, one of the first things that you need to know is that they should fall six inches above the knee, and the general rule is that you wear them with long socks. However, many menswear enthusiasts don't actually agree with the latter point, so feel free to wear them with any socks that you want. 
Bermuda shorts should be paired with a nice leather belt, and you can rock them with anything from a simple T-shirt all the way to a smart blazer (or if you're by the pool, nothing at all!) If you're thinking of adding some to your wardrobe this season but you don't know where to even begin, we've hand selected ten pairs of the best Bermuda shorts for men that should definitely be on your radar. So let's get to it.
Best Bermuda shorts for men in 2023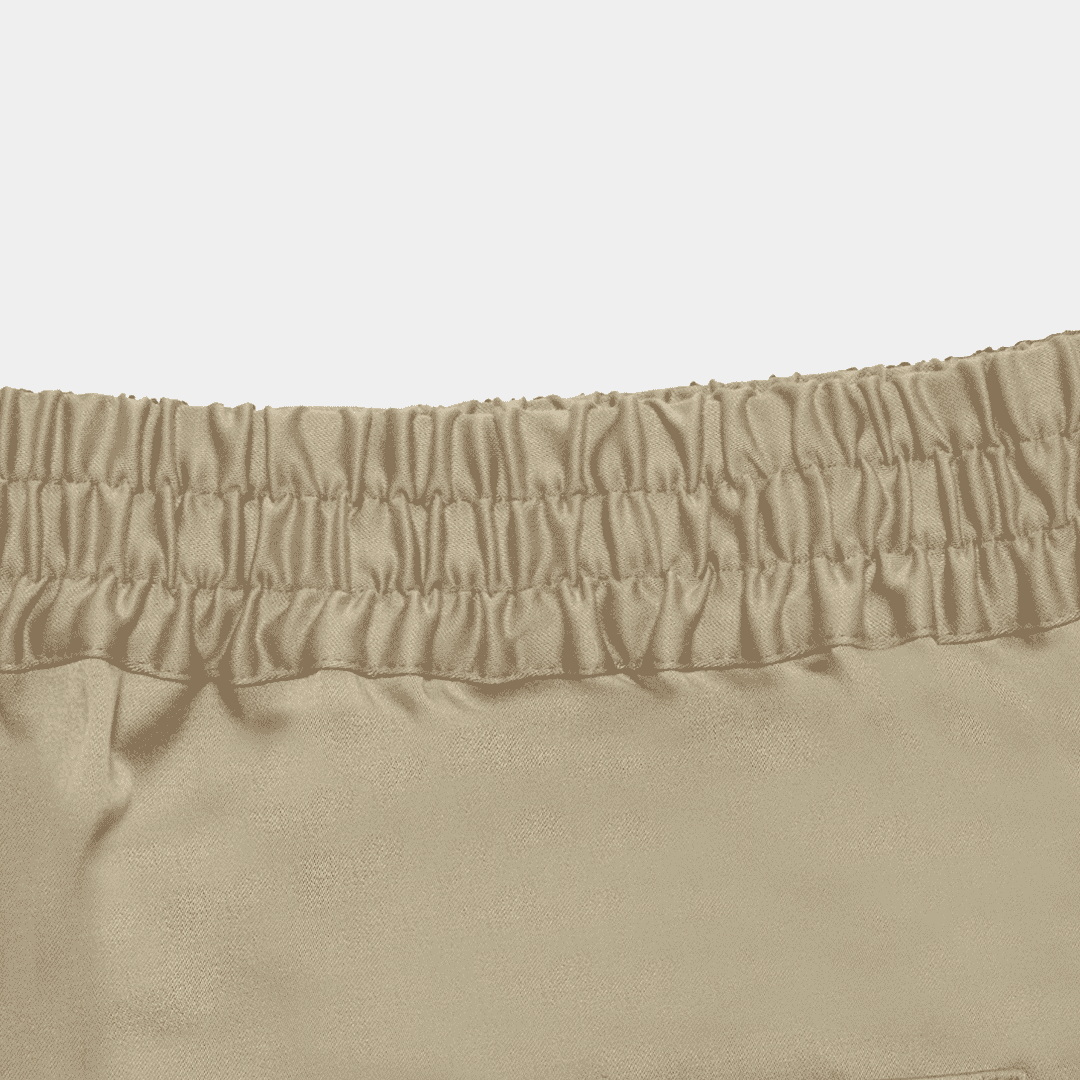 Neutrale Balearic Bermuda Shorts
If you've been searching far and wide for a pair of straightforward, no-nonsense Bermuda shorts to add to your warm weather wardrobe, Neutrale has exactly what you've been looking for all this time. Painted in a classic beige colour scheme, they're lovingly made in Spain from a combination of tencel, cotton, and spandex for added comfort and versatility.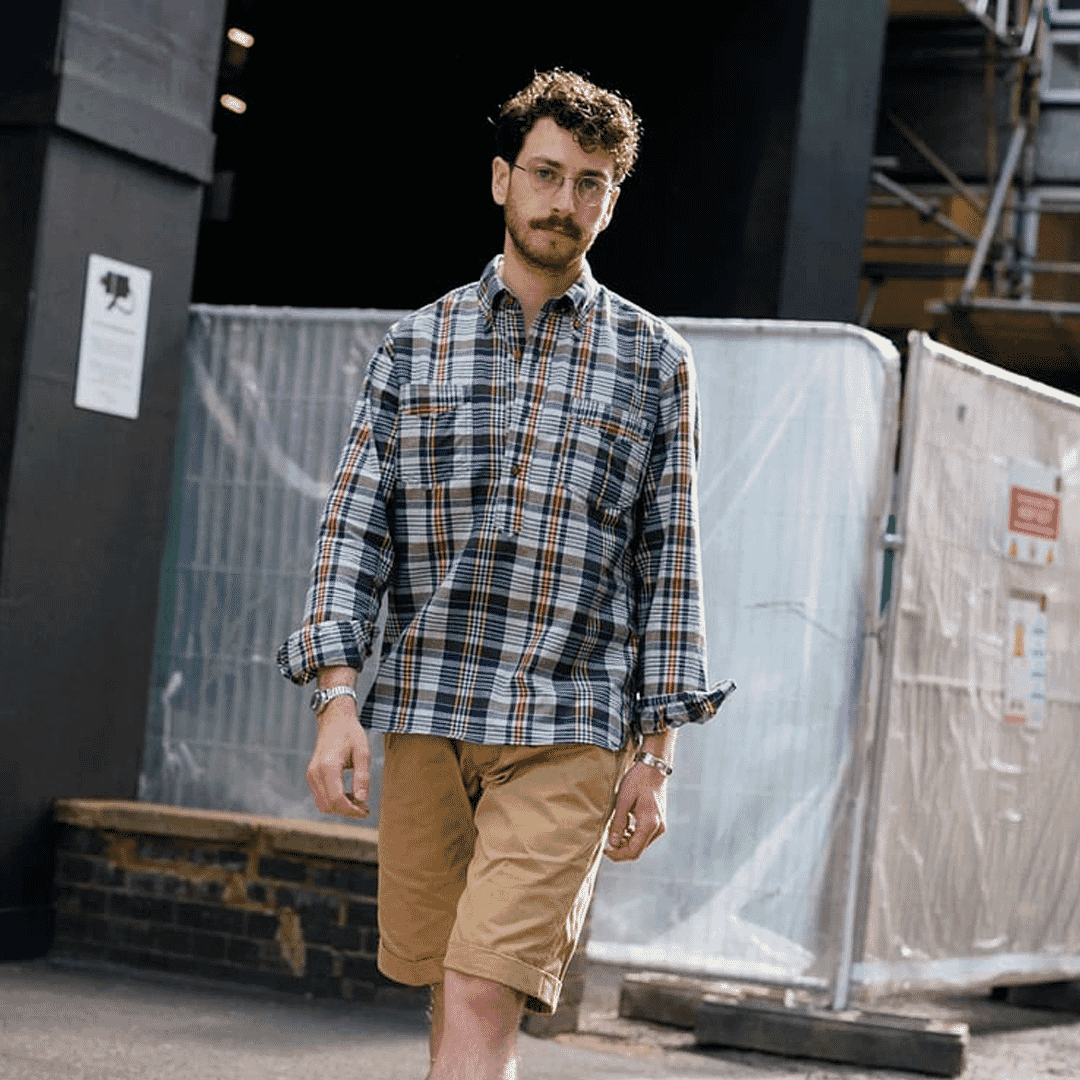 Soundman Norton Shorts
These Bermuda shorts from Japanese cult brand Soundman are inspired by British military issue Gurkha Trousers from the '40s and '50s. Cut in Japan from 100% cotton chino fabric, they feature a double-pleated front and a high, cummerbund-style waistband that's equipped with an inbuilt buckle fastening so you can tighten and loose while on the go.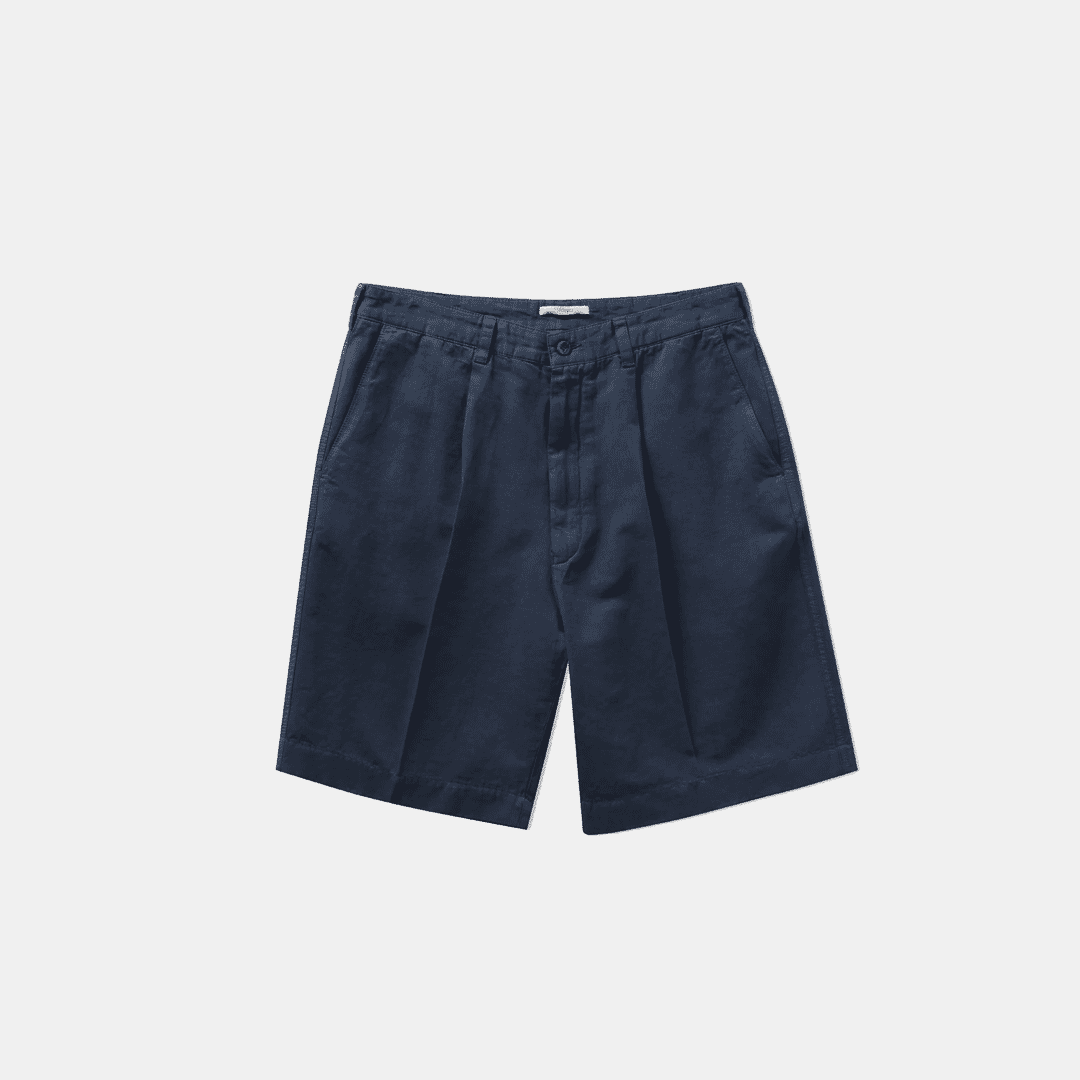 Velasca Sadali Bermuda Shorts
It's no secret that we love Velasca here at OPUMO, and these Bermuda shorts are a huge reason why. Named the Sadali, they're painted in a beautiful navy hue and are equipped with antique brass coloured hardware throughout for a very vintage vibe. Crafted from a blend of cotton and linen, they've also been designed to be crease resistant, so you won't have to take that iron out anytime soon. Phew.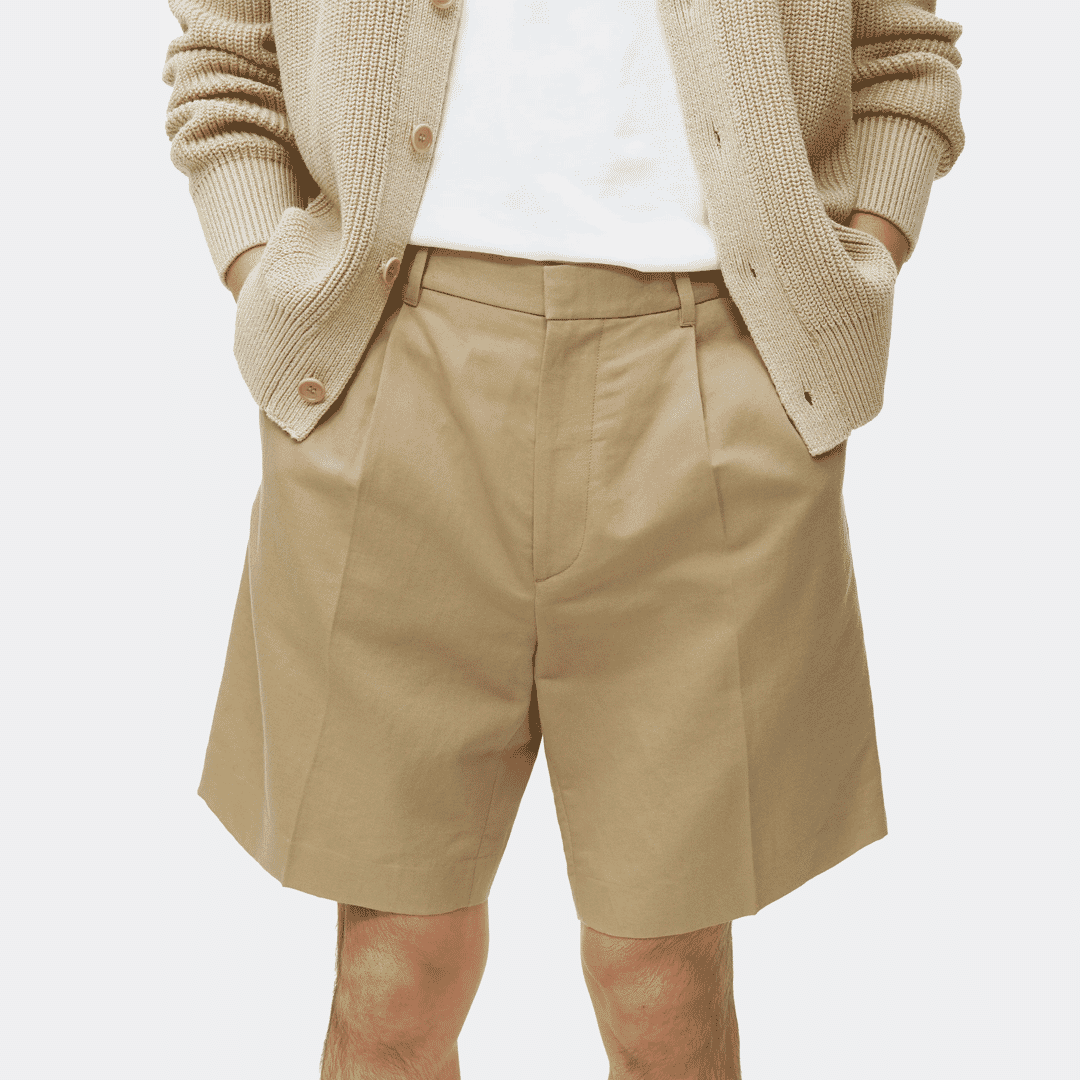 Arket Loose Cotton Linen Shorts
Inspired by classic tailoring, these Bermuda shorts from Arket are made from a linen cotton blend and feature a smart look with pressed creases and a constructed waist. There's also a little coin pouch inside the right pocket where you can store all of your loose change, and two more pockets around the back for added convenience.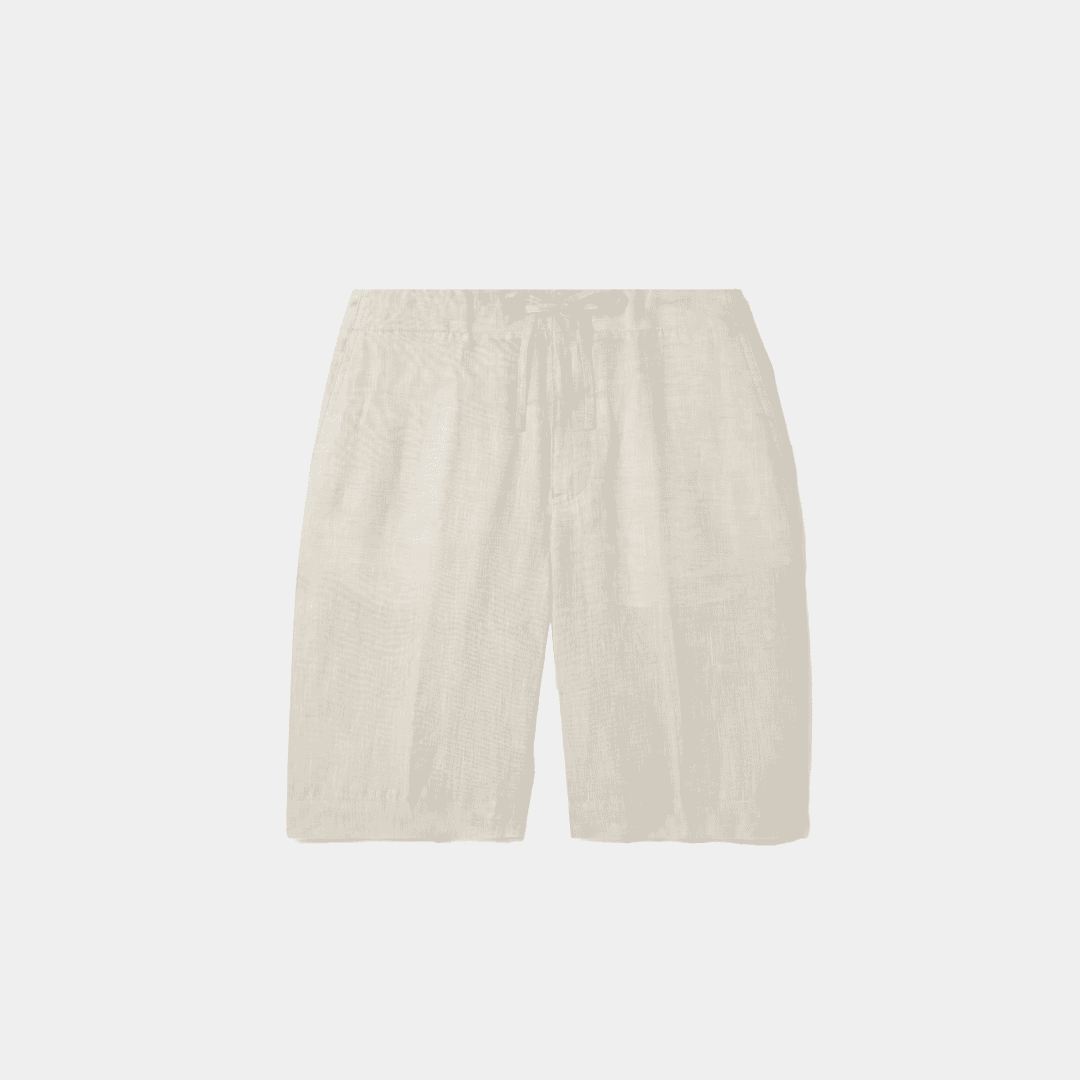 Loro Piana Linen Drawstring Bermuda Shorts
Made in Italy from premium lightweight linen, Loro Piana's take on the iconic Bermuda shorts are a wardrobe essential for those who spend their summers on the Riviera or reside at the White Lotus Hotel. Painted in a crisp sandy beige hue, they feature a drawstring around the waist and elasticated inserts for even more comfort.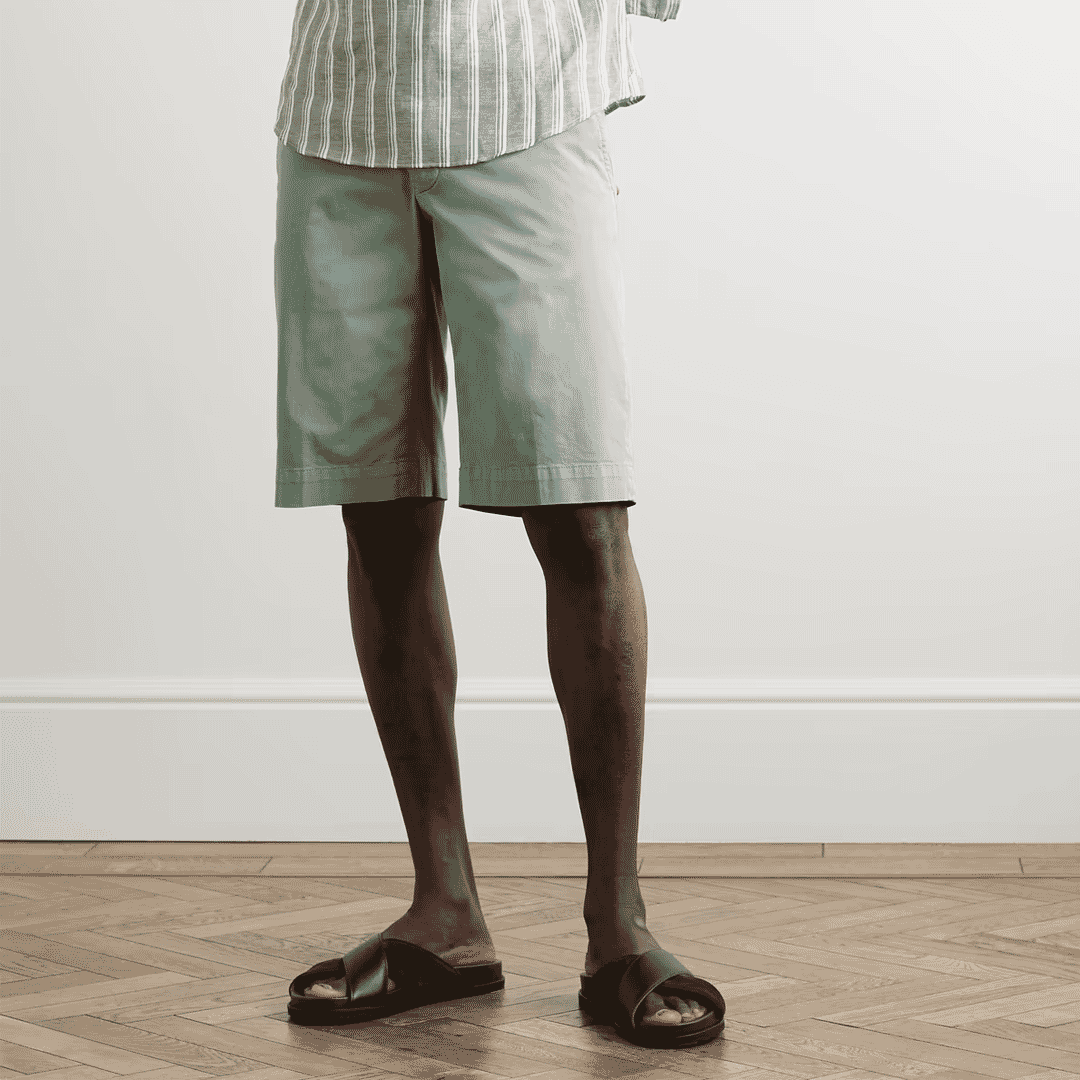 Canali Cotton-Blend Twill Bermuda Shorts
While Canali is best known for its sartorial expertise, this extends far beyond just smart suits, shirts, and trousers. In fact, the Italian menswear label sure knows how to make some amazing looking holidaywear too. Take these Bermuda shorts, for example. Crafted from a cotton-blend twill and cut to hit just above the knees, they're dipped in a wonderful minty palette that's sure to turn heads wherever you go.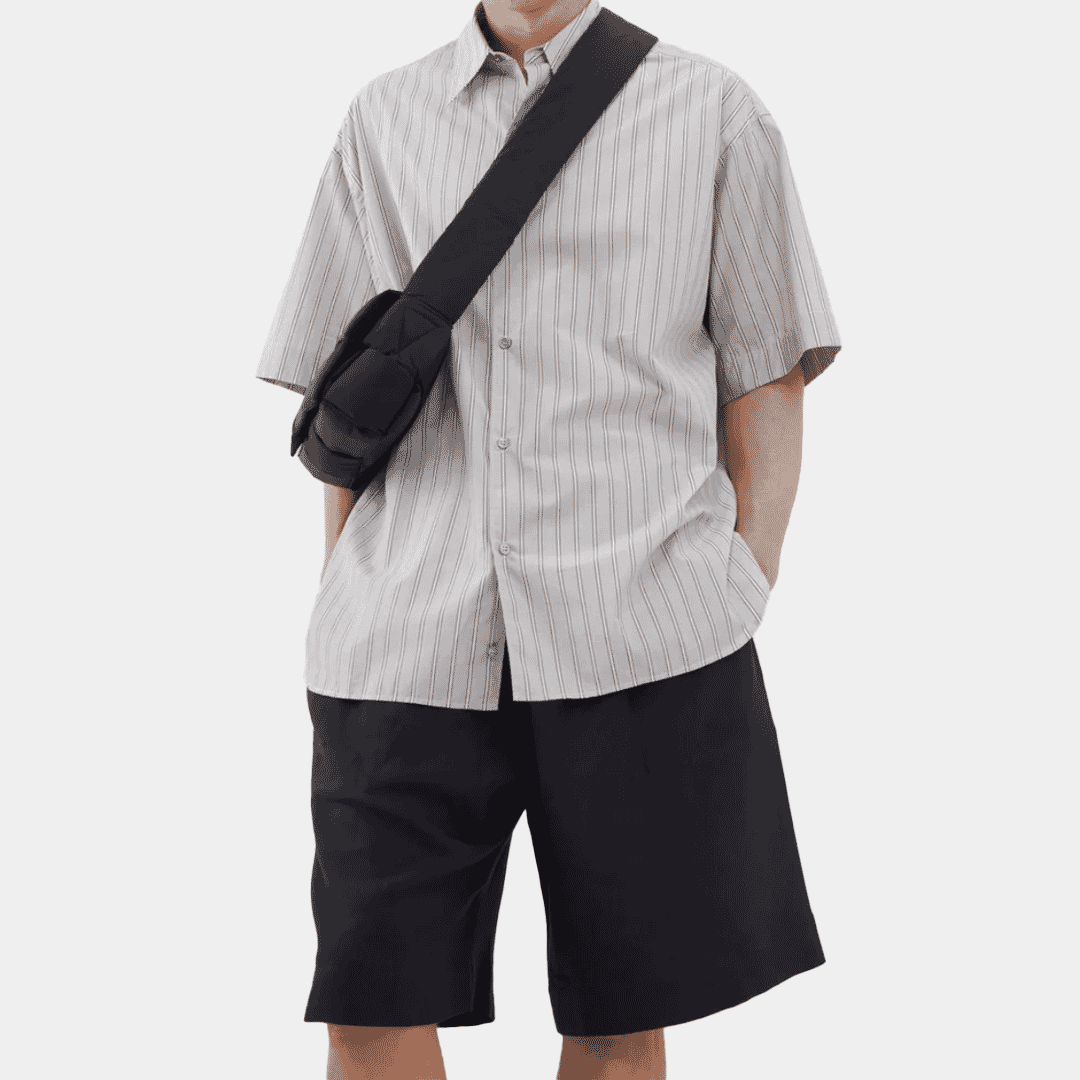 Studio Nicholson Helix Shorts
Studio Nicholson's Bermuda shorts are something special. Since 2010, the label has been renowned for experimenting with different material and fabric combinations to achieve the perfect balance, and that's exactly what they've done with these. Made in Portugal from a lightweight jersey, it's mixed with linen for the ultimate fusion of comfort and ventilation, making these the only shorts that you'll need while you're on your vacay.
Team your Bermuda shorts with a breezy linen shirt.
---
---