Whether we like it or not there's a link between our confidence and our hair. Good and bad hair days are real and the thought of losing what's on top of our heads is a significant stressor for both men and women. A full head of hair gives you confidence. Thinning hair and hair loss can often bring stress and worry. 
As is always the case, one product is not going to provide a silver bullet. If you're here on the hunt for a shampoo that's going to help with hair loss and thinning, you also need to be considering your diet and overall health. That said, the right caffeine shampoo can be a helpful tool for aiding these efforts and bringing about a healthy stimulated scalp and strengthened hair.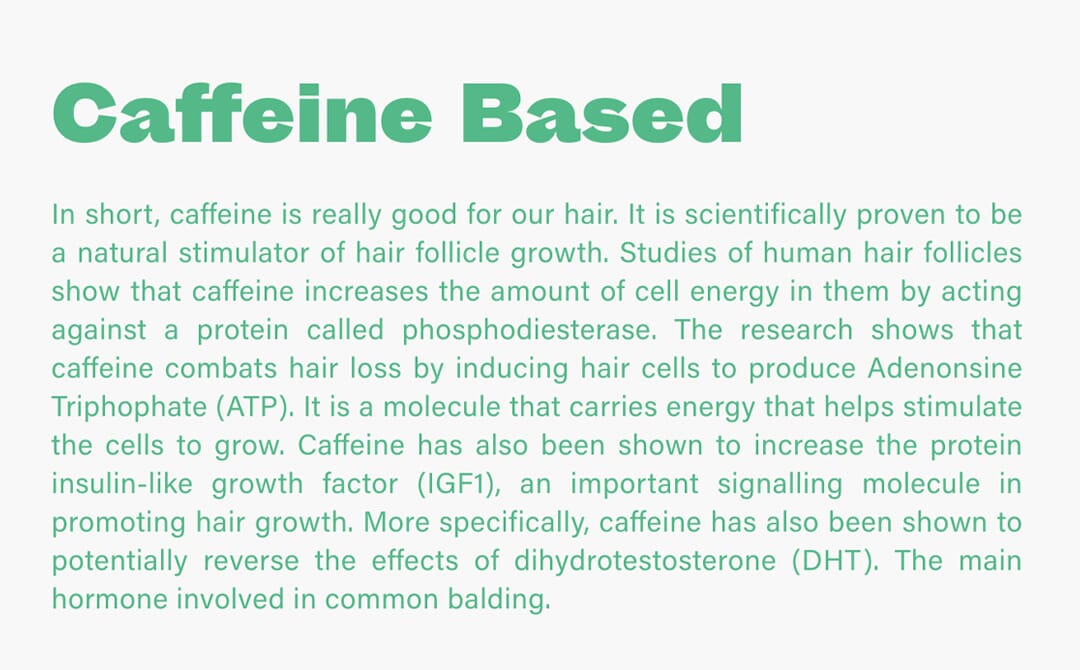 What is caffeine shampoo and how does it work?
A caffeine shampoo is basically a hair wash treatment aimed at hair loss and hair thinning. Using caffeine extract, the product stimulates hair at the follicle in order to aid growth. A shot of pep for your scalp akin to your first morning espresso. With caffeine being a stimulant, it's all about blood flow, bringing the good stuff to an area whilst taking away the bad stuff.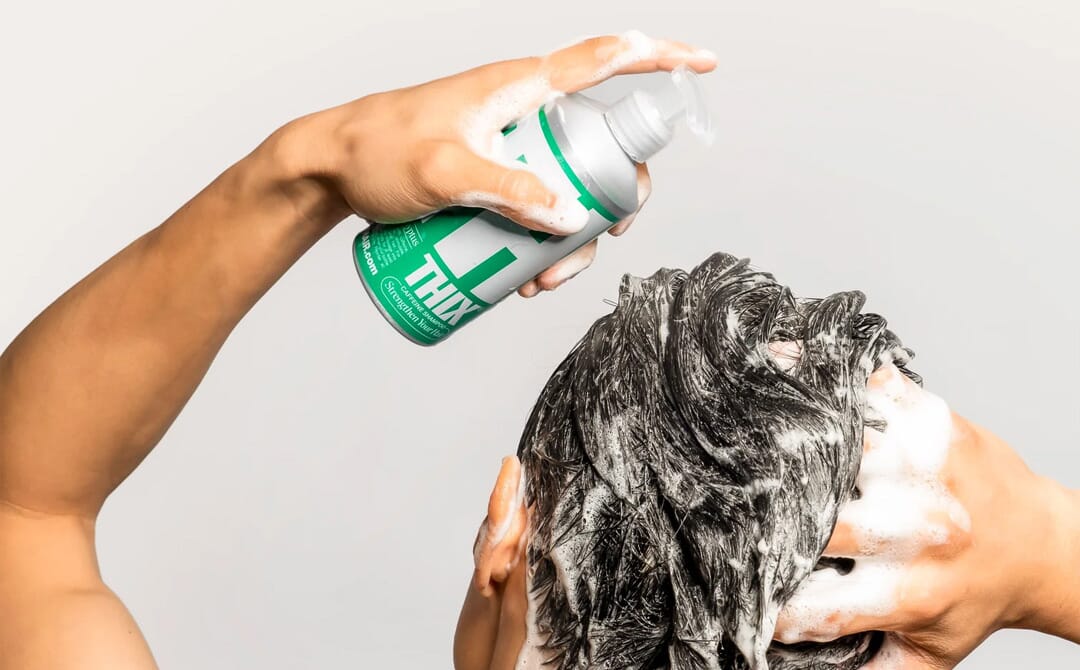 Needless to say, it all started with German brand Alpecin in 1905. You know the brand, you've seen the adverts. Scientific studies have found that in laboratory conditions, caffeine helped stimulate hair follicles to regrow in a petri dish. Whilst there's no bolted on scientific evidence of this working outside the lab and on the scalp, experts across the board have recommended caffeine shampoos as part of healthy efforts to strengthen hair and stimulate the scalp in order to aid the avoidance of hair loss and thinning.
Scroll on for our pick of the best caffeine shampoos for men in 2023.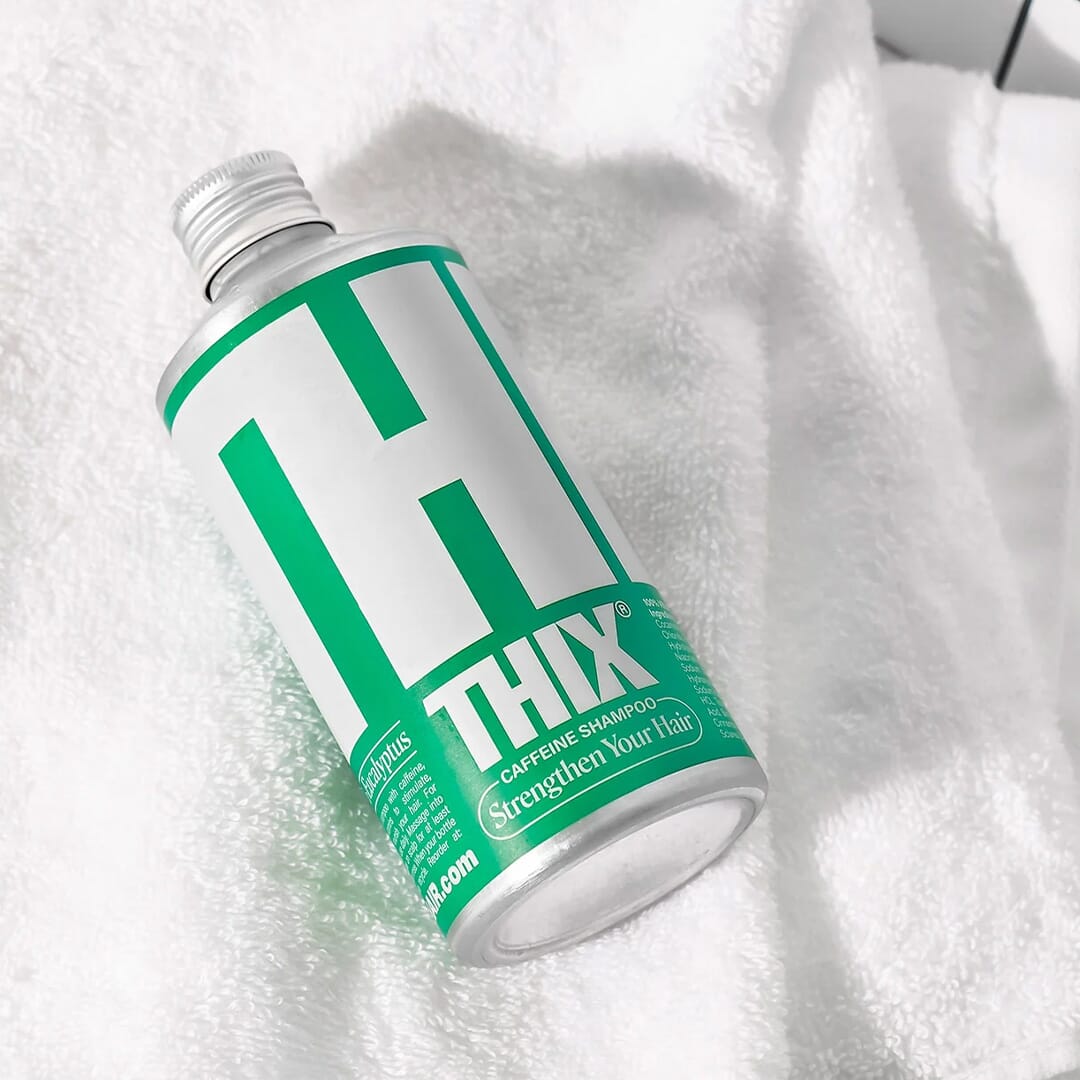 Best caffeine shampoos for men
THIX Caffeine Shampoo
THIX is a brand that gets it. Losing hair is stressful, thinning hair is stressful, THIX is not here to make any outlandish promises. The brand's products are a functional approach to make the most of the hair that you still have, with scientifically-backed ingredients. The brand's shampoo packs caffeine to stimulate follicle growth, protein to repair and strengthen at the root and a rich array of vitamins to make hair thicker. THIX uses vegan-friendly ingredients and plastic-free packaging that's recyclable. It looks good on the bathroom shelf too. The mint and eucalyptus smell will also leave your bathroom smelling great.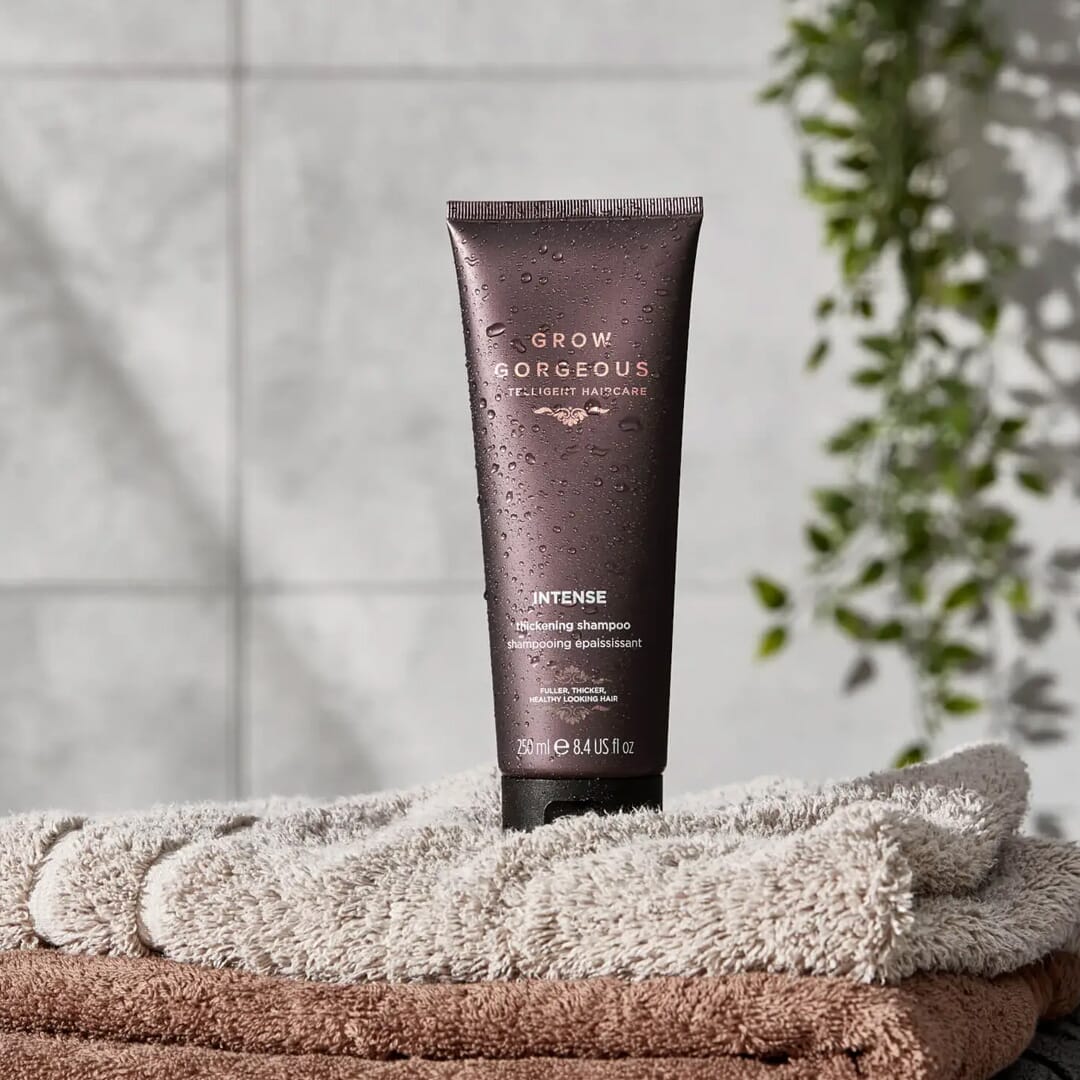 Grow Gorgeous Intense Thickening Shampoo
Grow Gorgeous haven't just made a mere shampoo here, they've created an Intense Thickening shampoo. We're talking a vitamin-rich nourishing formula to cleanse not only your scalp and the roots of your hair but also the ends. All in the best interests of full, voluminous hair. GG are proudly vegan and cruelty and paraben-free so you know that what is going into each bottle is the good stuff. Said good stuff includes caffeine, niacinamide and biotin which go towards moisturising the scalp whilst keratin components nurture strands and rice protein gives your hair plenty of shine. A solid bet for your weekly haircare schedule.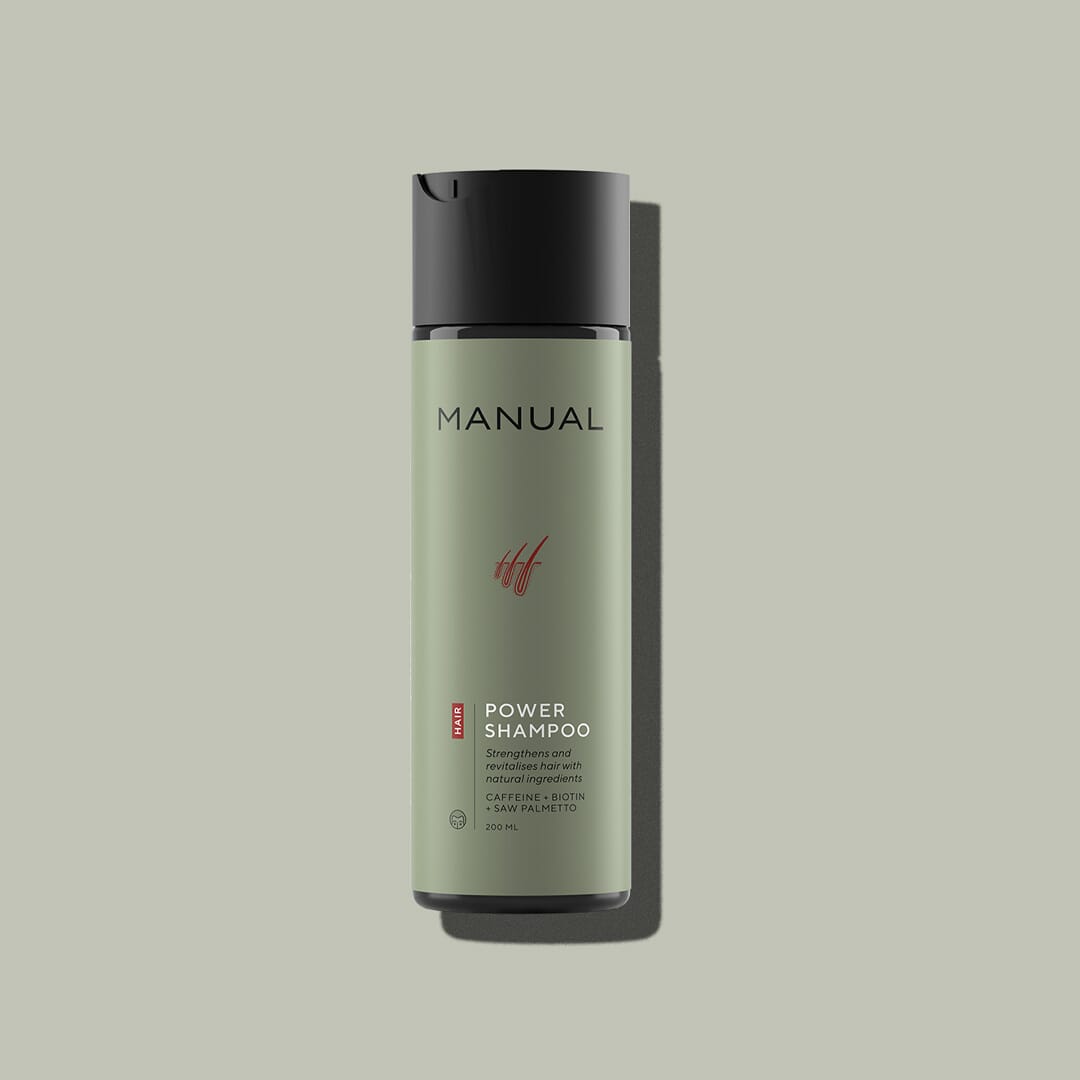 Manual Hair Loss Power Shampoo
'A man-friendly shampoo, backed by science' is the tagline for Manual's Power Shampoo. A masculine shampoo name if ever we saw one. As part of the brand's hair loss treatment range, Power shampoo, a carefully selected formula of handpicked chemicals stimulates and revives hair follicles. Caffeine, Biotin (an essential vitamin for the protein synthesis of keratin in hair) and Saw Palmetto are the headliners here, whilst the shampoo also packs plenty of natural goodness in the form of ginger, sage and olive oil extracts. Part of the brand's complete hair loss plan.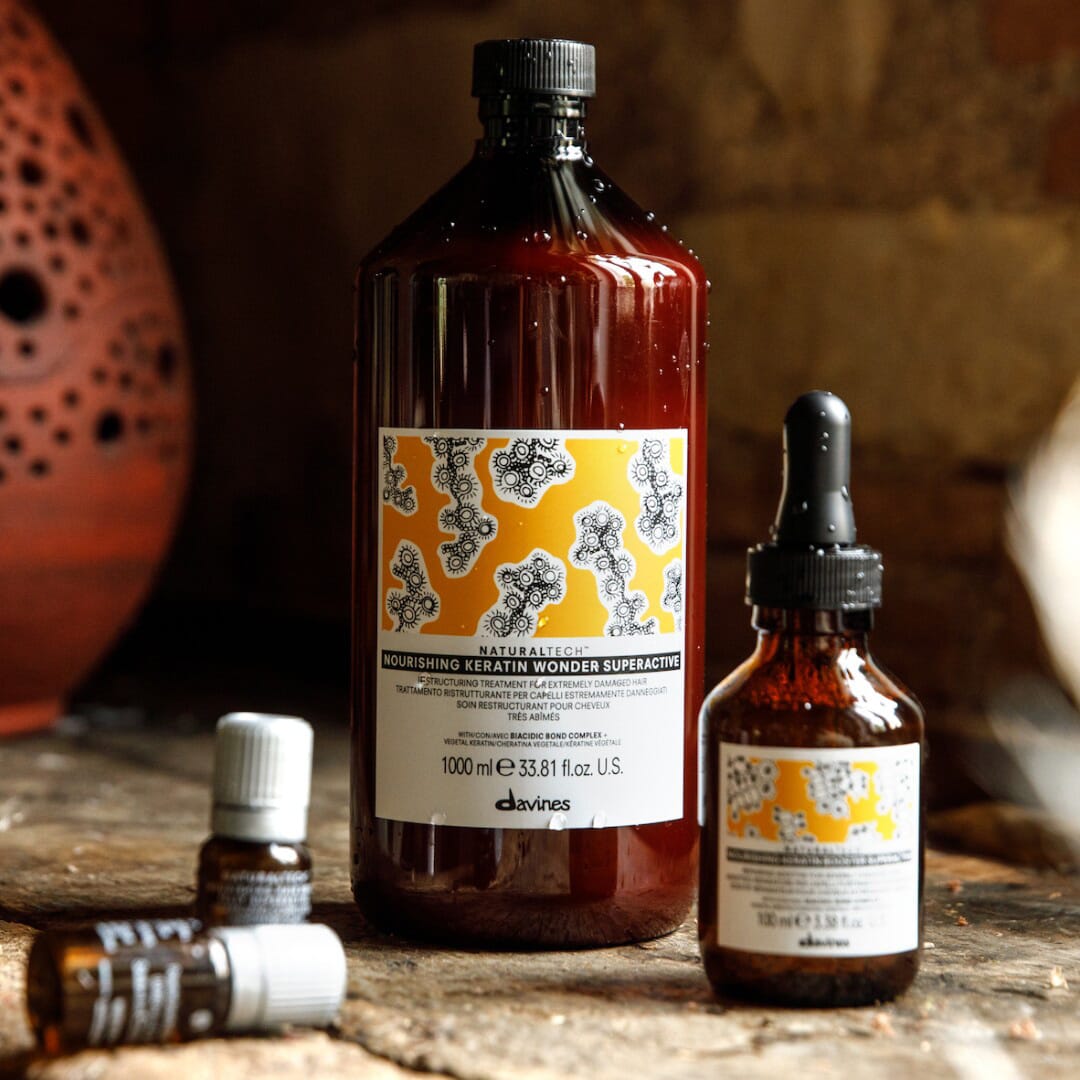 Davines Energising Shampoo
Davines was originally founded in Parma in 1983 by the Bollati Family as a research laboratory for high-end haircare for renowned brands worldwide. In the modern day it's producing trusted sustainability-minded products that do the job thanks to high quality natural ingredients with the scientific vigour that the brand has harnessed since day one. Davines' Energising shampoo is part of its Natural Tech Replumping (excellent word) range is great for thinning hair. Formulated with all of the best bits of caffeine, it stimulates bloodflow in the scalp and gives hair flexibility and oomph. A formula that goes towards preventing future hair loss.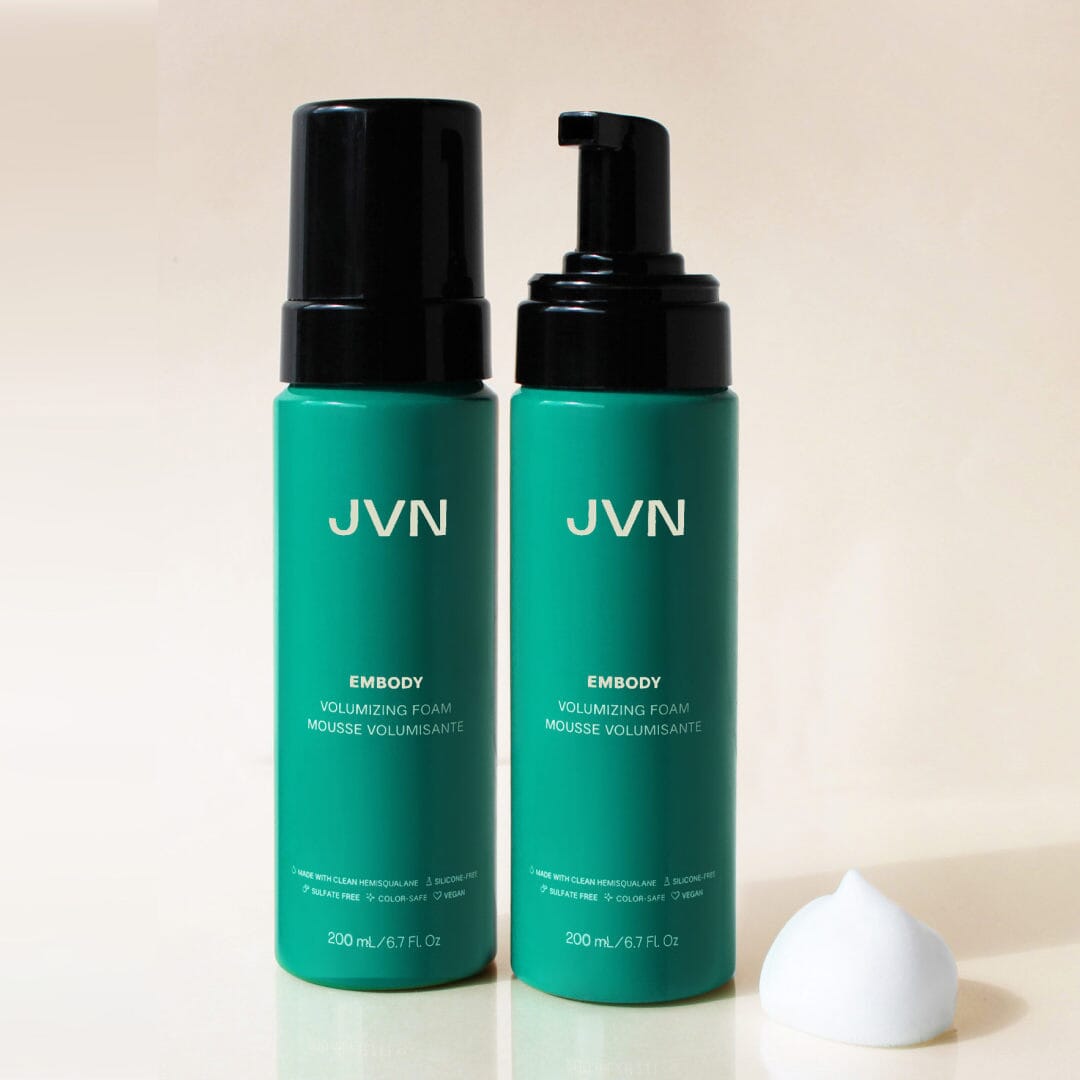 JVN Hair Embody Daily Volumising Shampoo
Bounce, body and shine (the haircare equivalent of snap, crackle and pop) is what to expect from a committed regime that includes JVN Hair's Embody Daily Volumising shampoo. First and foremost a thickening shampoo for thinning hair, this product will give your hair a new lease of life with shine, thickness and fullness. As well as the all-important caffeine for a healthy and invigorated scalp, the product's formula features aloe leaf for soothing the scalp and hydrating follicles, and hemisqualane to strengthen and smooth. Gentle enough for daily use, it's also fully vegan as well as sulphate and paraben-free. 
Transform your tresses with a visit to one of these London-based barbers.
---
---