Hair can undergo a whole lot of stress – oftentimes without us even realising. From UV exposure and air pollution to chemical treatments and heat-styling, various forms of damage can end up taking a serious toll over time. This leads to weakened strands that are more prone to breakage, the result of which is an overall dry and brittle feeling, as well as increased frizz.
Luckily, you don't have to settle for lacklustre locks. There are a host of hair strengthening and thickening products on the market, formulated with high-performing ingredients like caffeine, keratin and glycerin for ultimate damage prevention and repair. From bond-repairing shampoos and conditioners to intensive masks and treatments, options abound, so you're guaranteed to find a strengthening solution that works for you. To help you cut through the confusion, we've rounded up some of the best hair strengtheners around. You're welcome.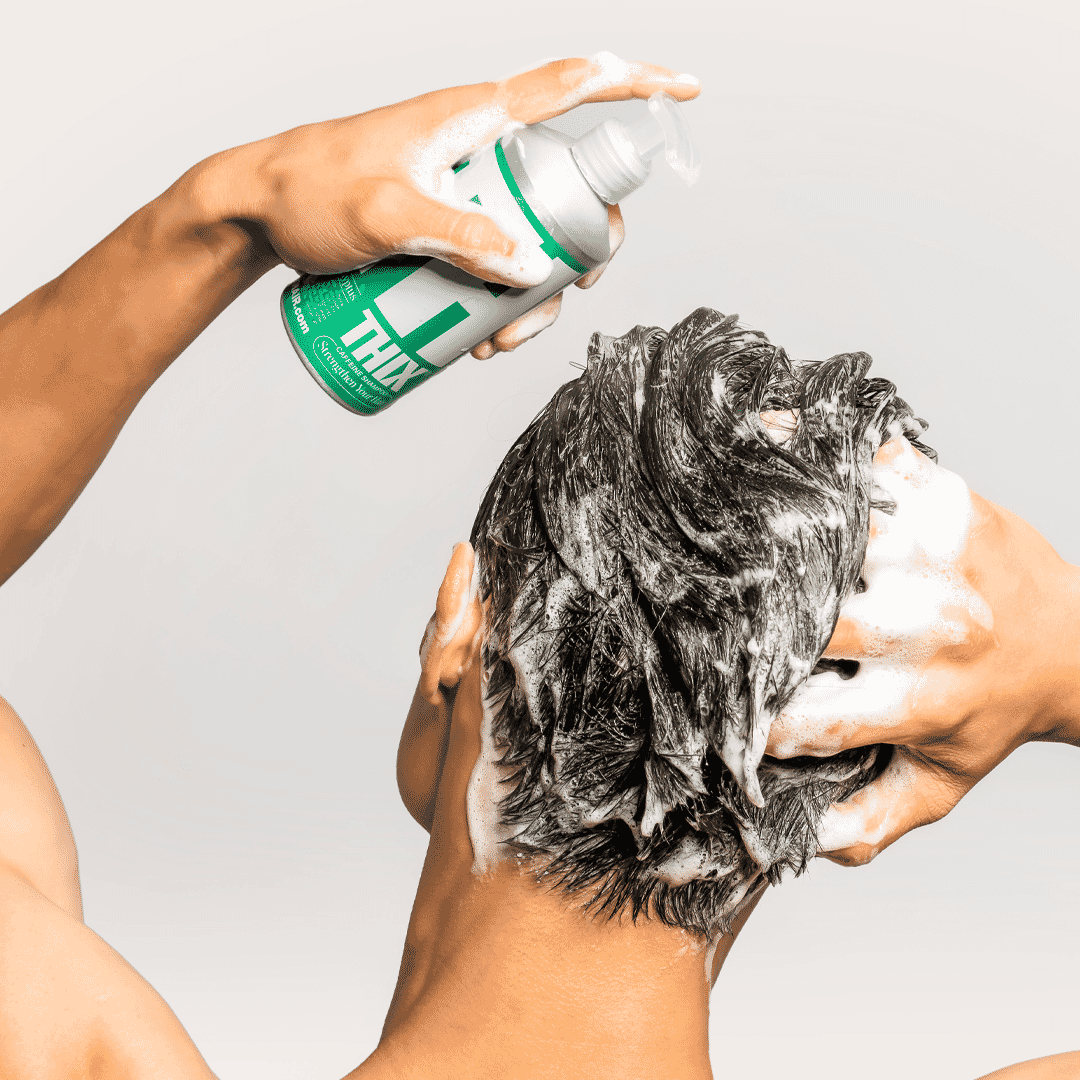 Best hair strengtheners in 2023
THIX Caffeine Shampoo
THIX is a UK-based brand whose products are specially formulated to encourage thicker, stronger and healthier hair. Like each of the products in THIX's small but expertly designed range, the shampoo is bolstered with the power of caffeine, a hero ingredient that's scientifically proven to be a natural stimulator of hair follicle growth. Other hair strengthening ingredients include natural plant keratin derived from corn, soybeans and wheat, as well as a multitude of B, C and E vitamins that all help to repair old broken follicles and to make new hair feel thicker and stronger. All of THIX's products are made with vegan friendly ingredients and come in fully recyclable plastic-free packaging.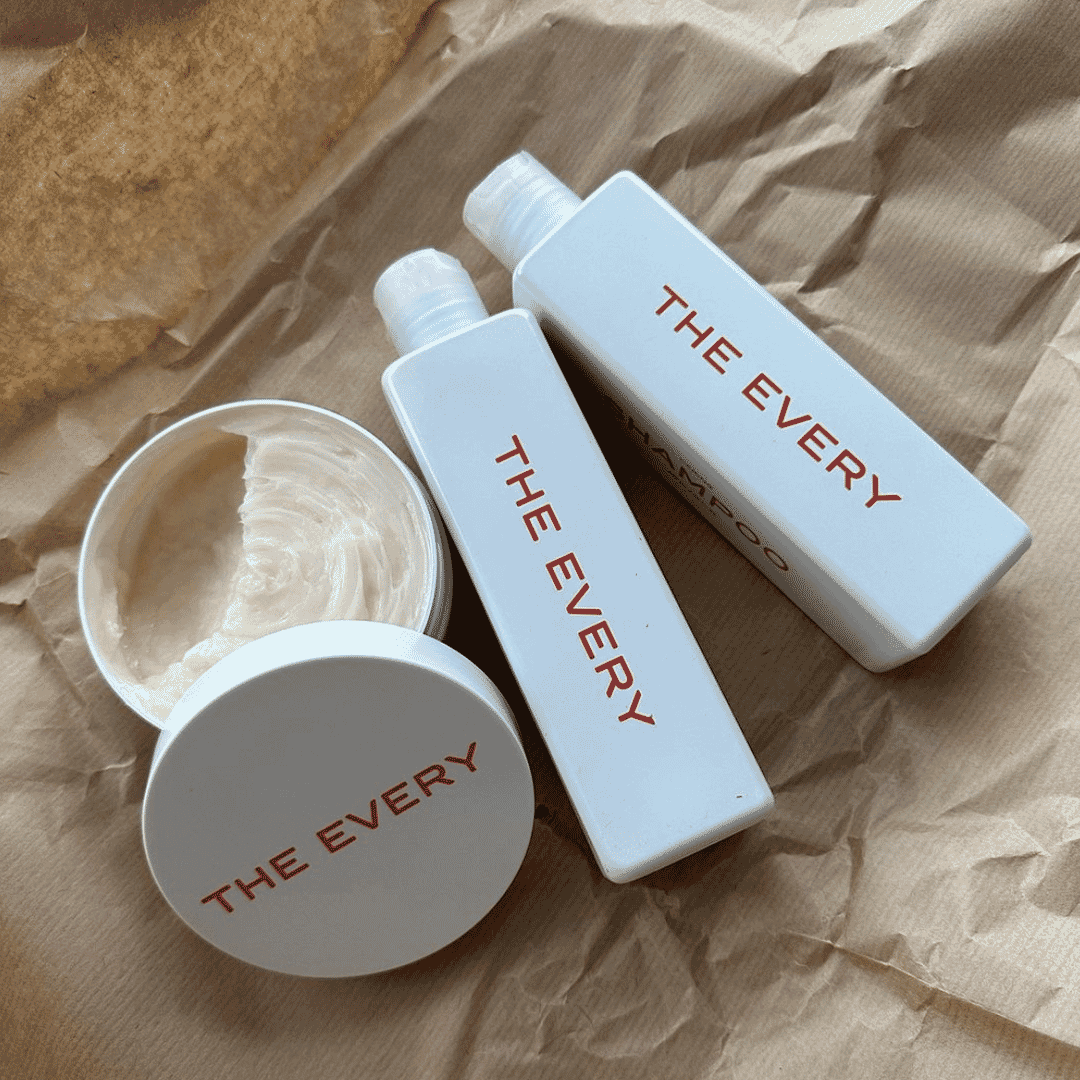 The Every Caring Masque
If your hair is suffering from split ends, frizz or dryness, The Every has you sorted, with its nutrient-rich Caring Mask. Made in Sweden, it's packed with powerful active ingredients including shea butter, hyaluronic acid, omega-6, vitamin E and avocado oil, which work to seal in moisture and protect from damage caused by heat styling and environmental factors. It's 100% vegan and free from sulfates, parabens, and cyclic silicones.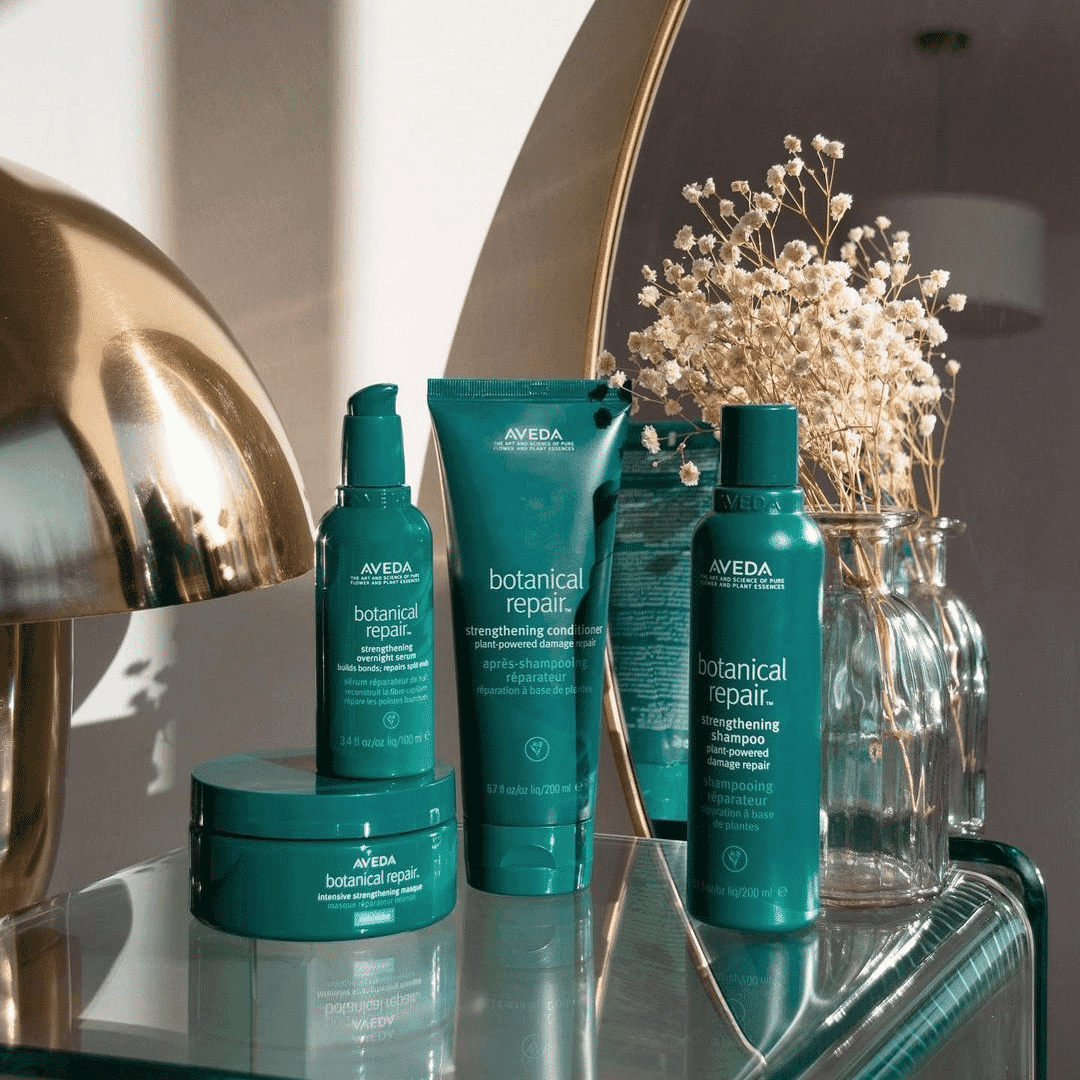 Aveda Botanical Repair Intensive Strengthening Masque
Aveda's plant-powered intensive strengthening mask is designed to strengthen and build bonds for deep repair. The silky cream formulation also detangles hair, helping to protect it from breakage and leaving it super soft in the process. Not only does it work like a charm, but it smells delightful too, thanks to the addition of plant essences like certified organic ylang-ylang, rose and marjoram and other pure flower and plant essences. With its ultra lightweight formulation, it's ideal for finer hair.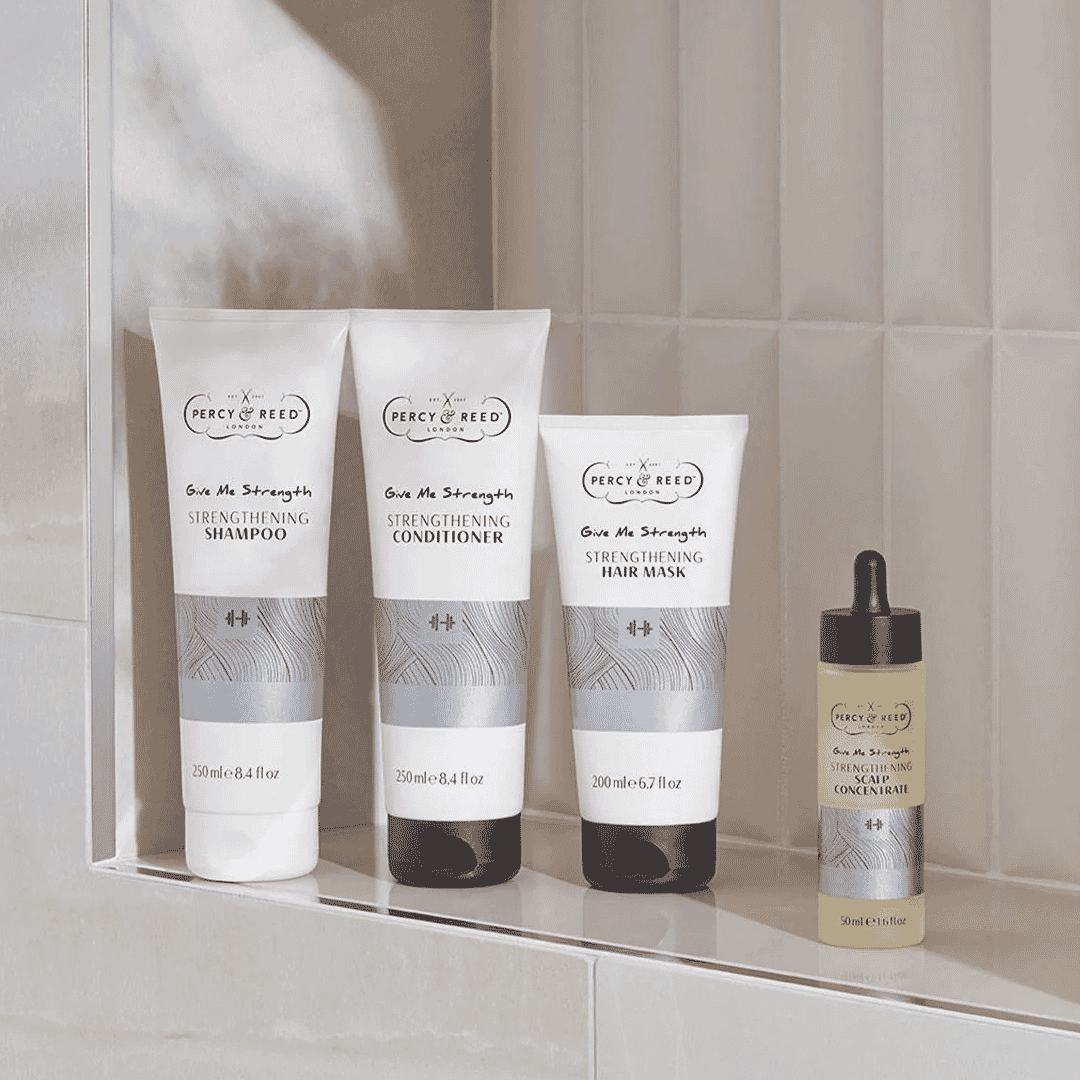 Percy & Reed Give Me Strength Strengthening Scalp Concentrate
If you're struggling with thinning hair or hair loss, look to London haircare label Percy & Reed. The brand's strengthening scalp concentrate is designed to be applied directly to the scalp after every wash, targeting the root cause of hair loss and breakage to rejuvenate weak hair and promote hair growth. As far as scalp-based hair strengtheners go, it's a dream to use and doesn't leave any sticky residue or greasy feel.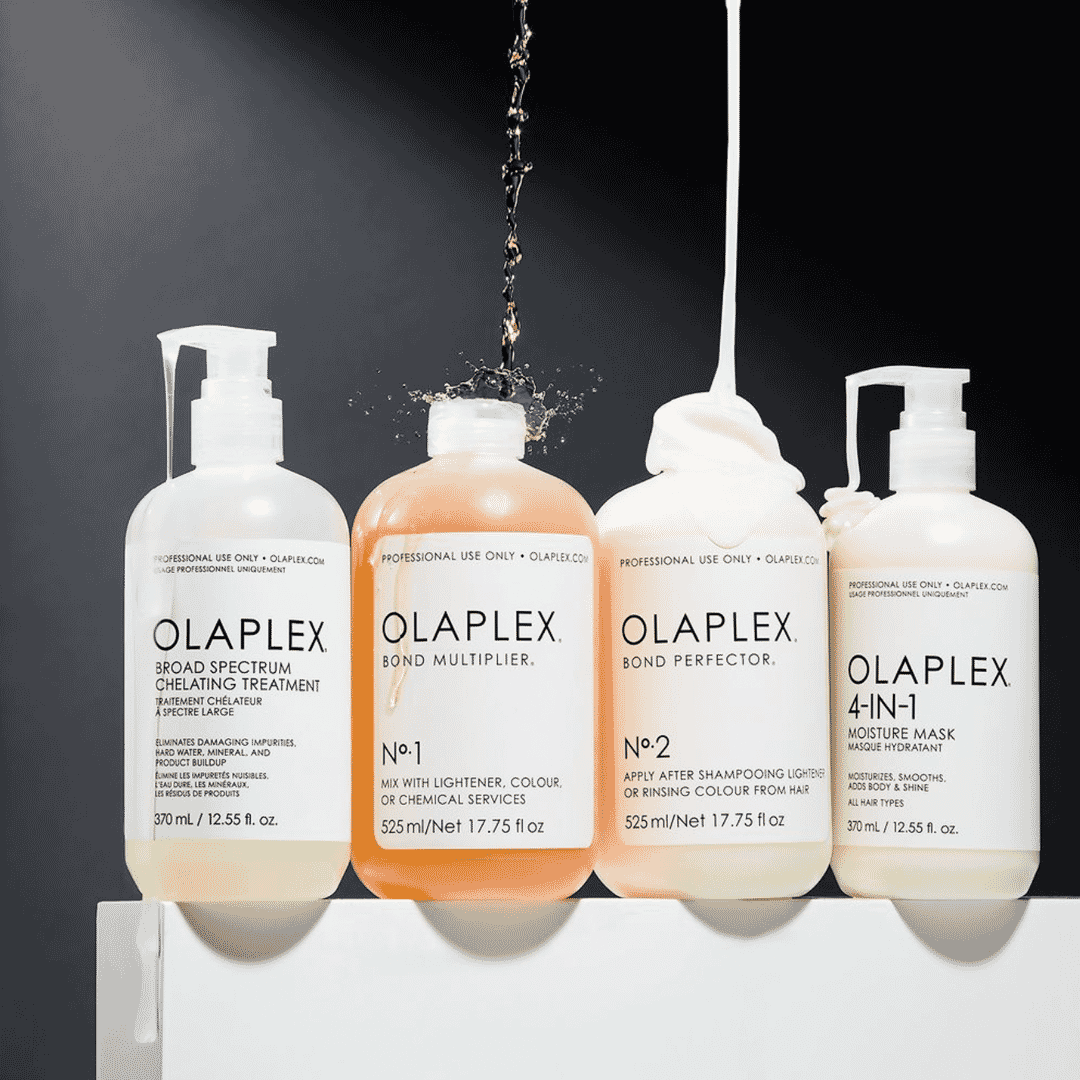 Olaplex No.8 Bond Intense Moisture Mask
Olaplex has garnered a reputation for itself as a leader in the hair strengthening arena, thanks to its top-notch formulations, and this one is no different. The highly concentrated 4-in-1 mask is enriched with patented Olaplex bond-building technology that works on a molecular level to help repair broken hair bonds and protect the hair follicle from further damage. The result is super smooth, easy-to-manage tresses that look as good as they feel.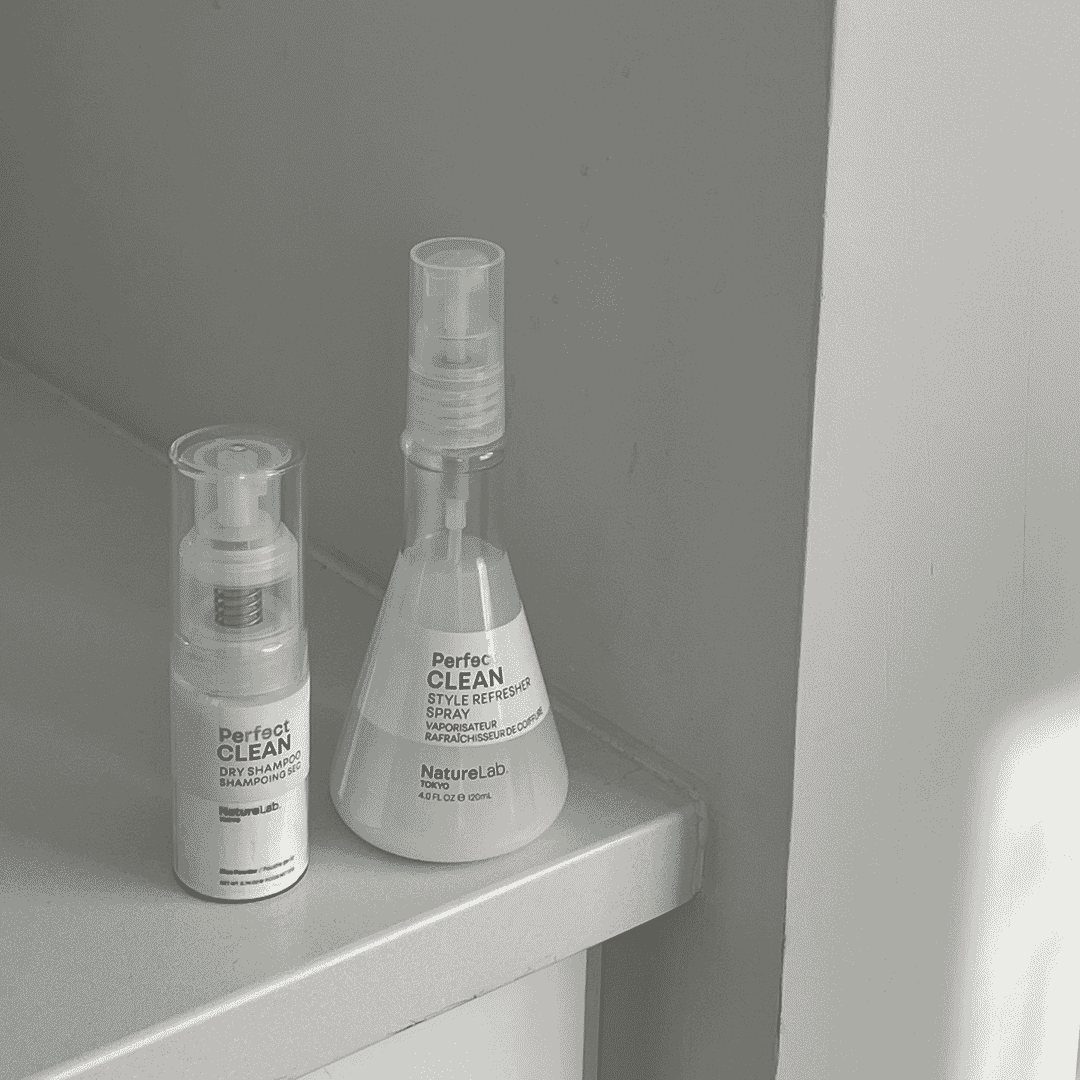 Nature Lab Tokyo Perfect Repair Masque
Nature Lab Tokyo's Perfect Repair Masque will do just the trick for tired tresses. The creamy treatment features keratin, bamboo stem cells, argan oil and prickly pear oil, which work together to strengthen strands, encourage healthy hair growth, enhance shine and fight frizz. Apply the formulation as part of a weekly routine. Simply massage from ends to roots and wait 3-5 minutes before rinsing out.
Transform your tresses with a visit to one of these London-based barbers.
---
---