Investing in the luxury version of a seemingly basic garment is a big flex. It feels good and unless you royally muck it up, it tends to look the part too. Of course, if you work in a paint factory, you're probably not going to want to be investing the sums of money required in this list for a daily tee, but for looking good after work, we've got you sorted with a solid pick of luxury t-shirts.
Price tags are always controversial. For some items on this list you're paying for the brand, others you're paying for the brand's innovative use of and sourcing of materials. For some brands it's a bit of both. Everyone should invest in one luxury t-shirt, something that both looks and feels the part, for casual wear or dressing up under a suit. We've put together a selection with a few of our favourites. Scroll on for our pick of the best luxury t-shirt brands on the market right now.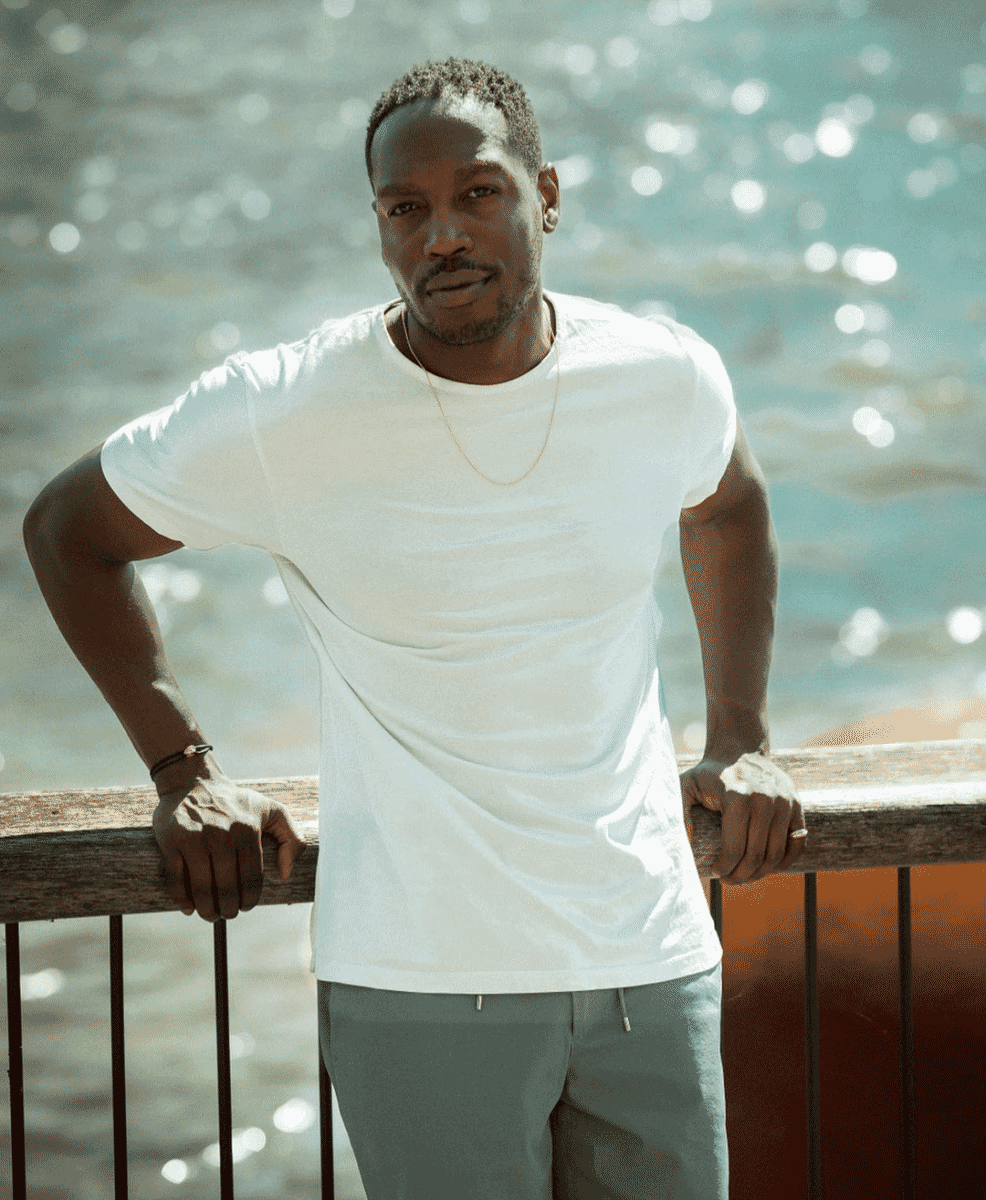 Best luxury t-shirt brands for men in 2023
L'Estrange
A brand that's all about a simplified, 'modular clothing system', L'Estrange London know full well the importance of a great, premium t-shirt. With the brand's minimalist approach to wardrobes, a t-shirt needs to have a quality and fit that will lend itself to both formal and casual wear. Add in a commitment to circularity and an ethos of 'fewer things, fewer decisions, less impact on the planet and more time to focus on what's important', and you're on to a winner. The classic tee hits all the spots. Organic cotton, slightly looser fit, structured silhouette and available in all the colours you could possibly need it in.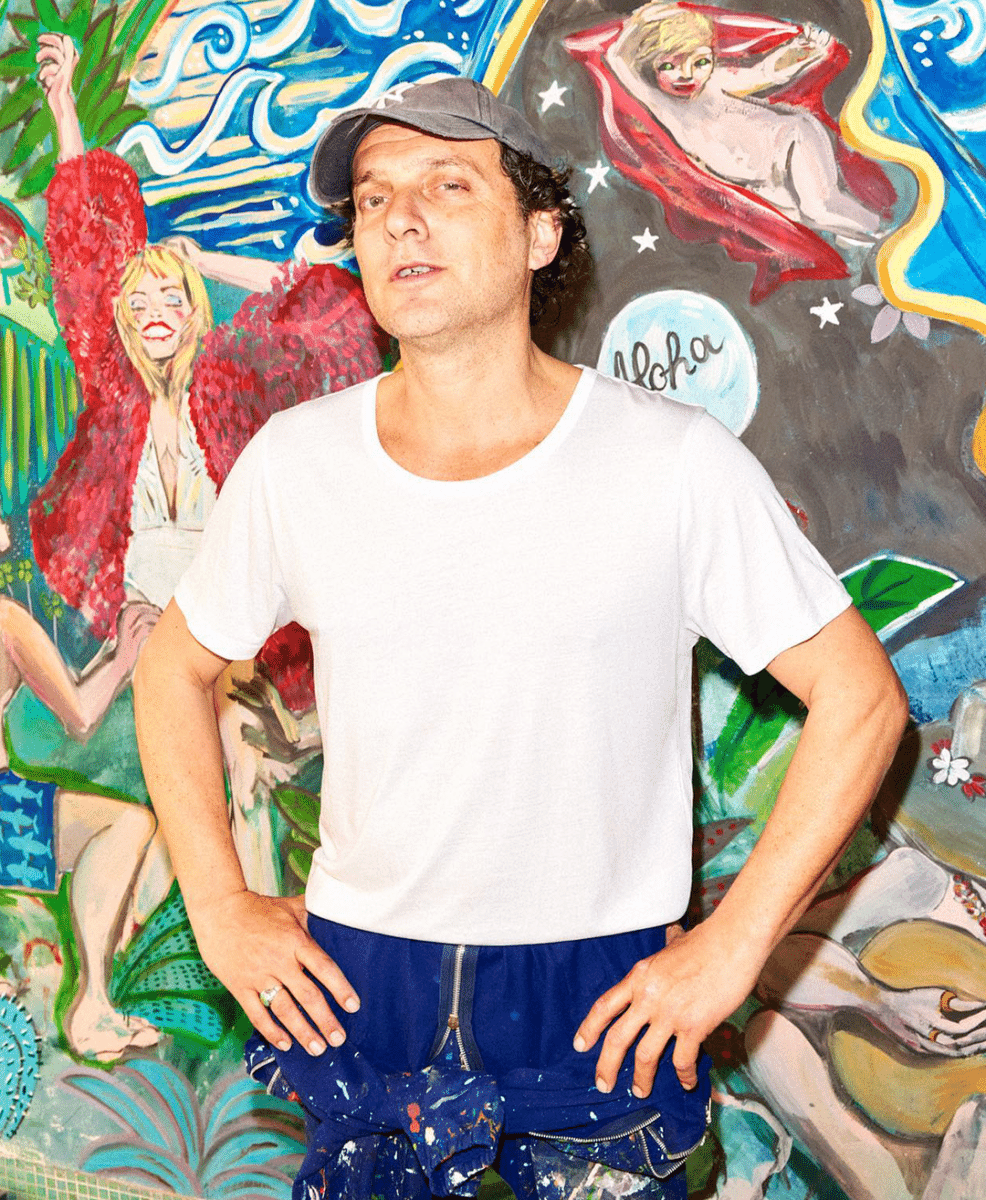 CDLP
Swaggering into the luxury essentials arena is CDLP, an elevated essentials company that's serving big attitude for a company dealing in basics. The brand's t-shirts come in three weights (mid, medium and heavy), with regular fits and crew necks across the board. Lyocell and pima cotton is the chosen mix with all weights standing up to the test of the wash and maintaining a level of comfort and smoothness as well as breathability. We're big fans of the heavyweight variety.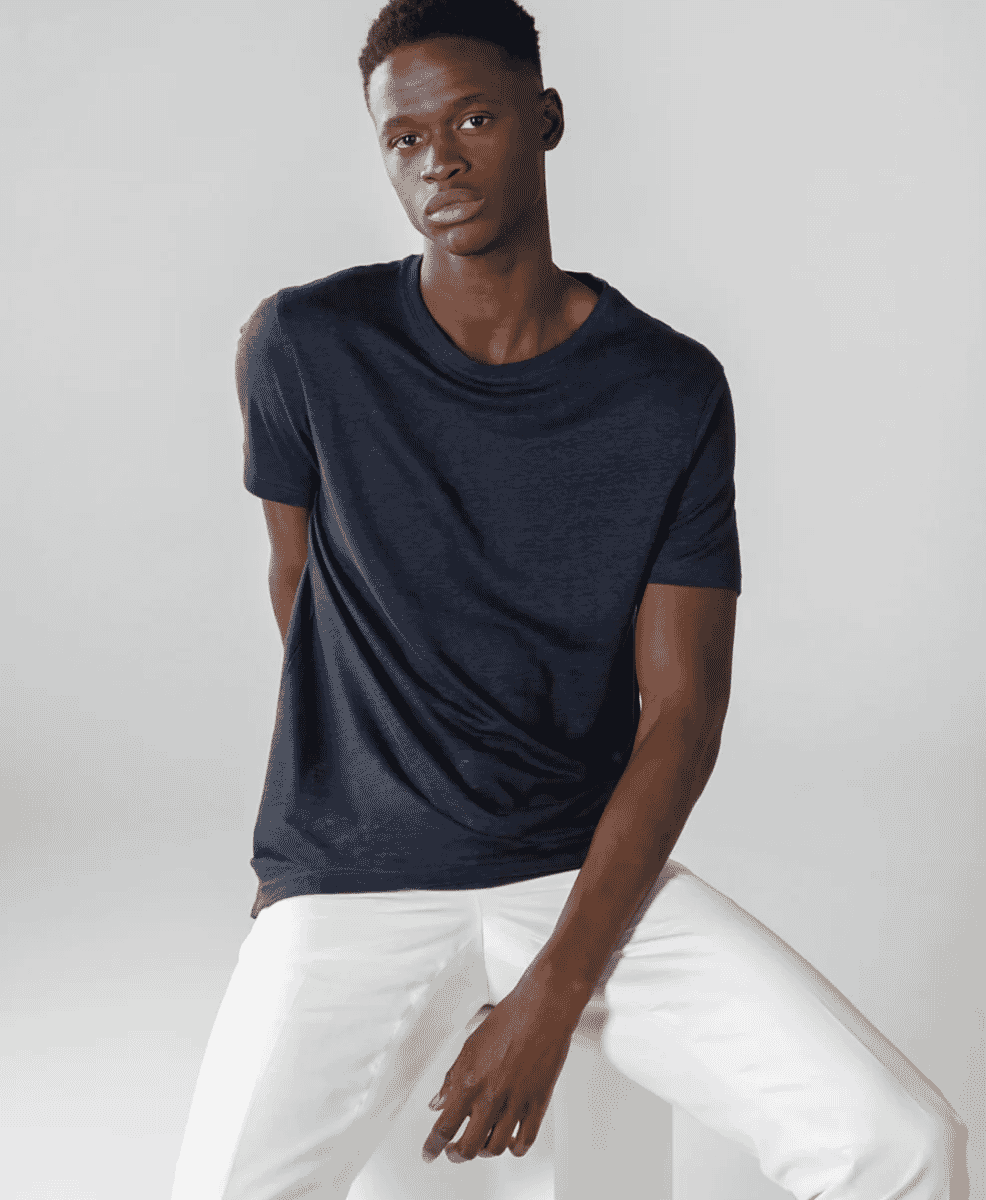 Aurélien
French brand Aurelién is all about timeless style, artisan craftsmanship and the finest natural raw materials for collections that channel luxurious riviera chic. There's also some notable innovation in there too, with Aurelién especially proud of its Cashwool and Softy Suede which feature throughout. If you like a t-shirt in a luxurious material, consider classics in Egyptian cotton or even Terry towel.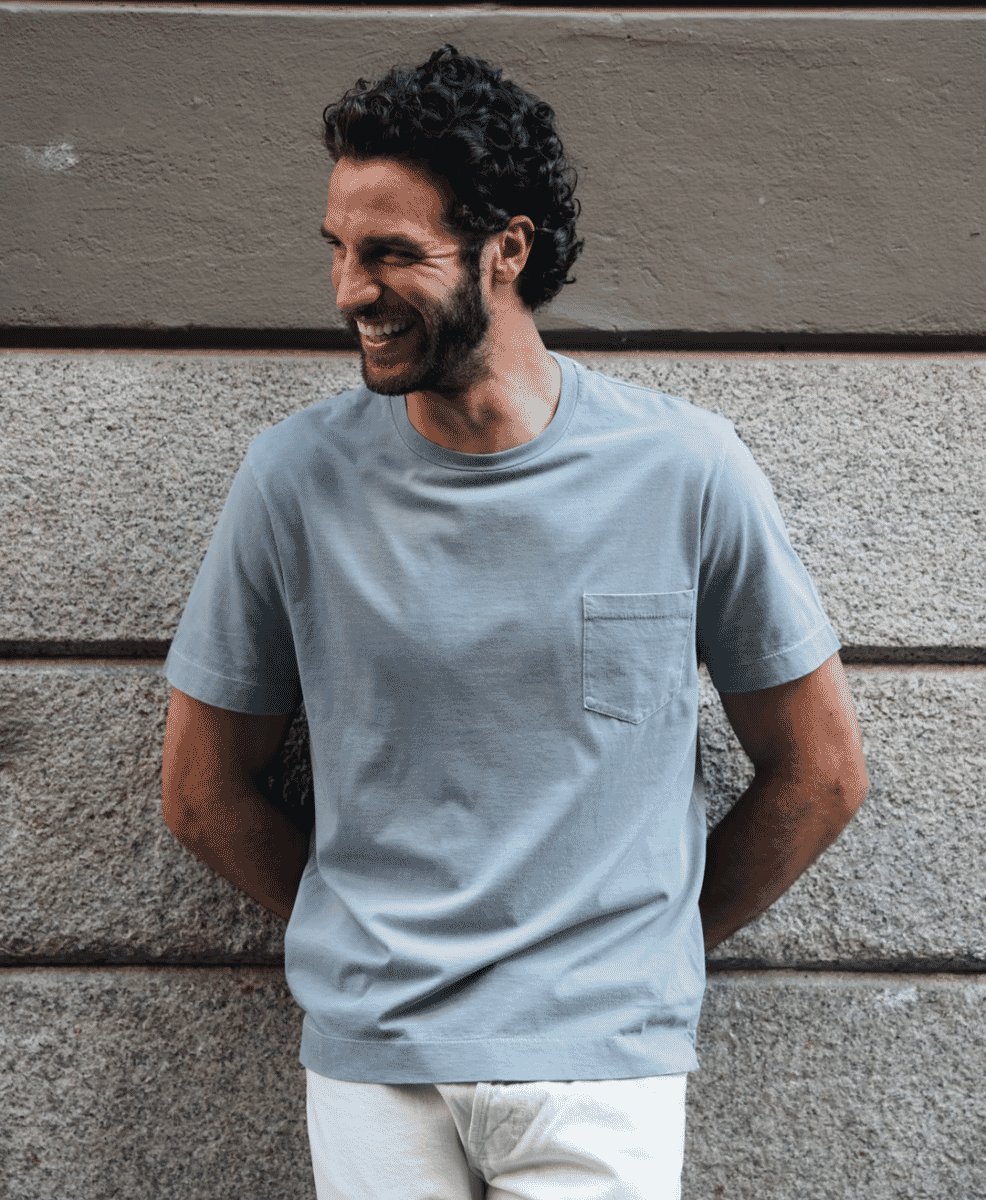 Velasca
Basically, if you've been eying up pictures of sprezzatura at Pitti, and you want to dress like a smart, handsome Italian man, Velasca is the brand for you. As well as traditionally made footwear in Italy, the brand also deals in quality garments for above the shoe. T-shirts fit into that bracket. Velasca's luxury t-shirts come either with or without a pocket, which is a nice touch. Cotton jersey is comfortable and kind to the earth, with all tees boasting crew necks and a fit that's complimentary to the frame. If you fancy something slightly bolder, opt for the knitted Atzara tee, very Talented Mr Ripley.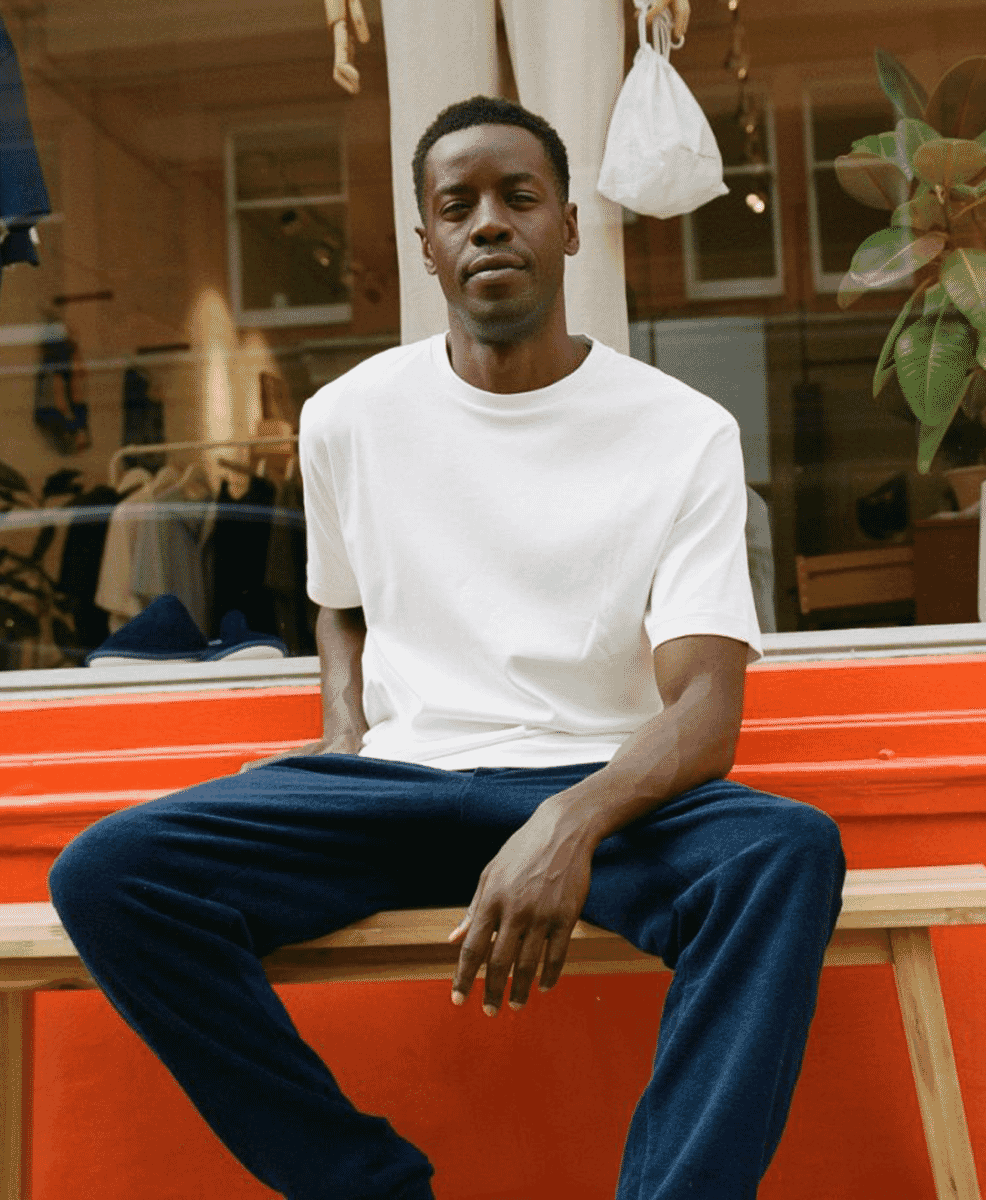 Hamilton + Hare
We've said it before and we'll say it again. Wardrobe staples from Hamilton + Hare are the clothing equivalent of self-care. Whether that's the more comfort and resort wear orientated stuff or the dashing collections they put together for everyday wear. T-shirts come in classic, oversized or undershirts and you can always count on H+H when it comes to the quality side of things. The brand's classic tee is made from 100% certified organic cotton with a pleasing fit and close neckline. Stock up on a few.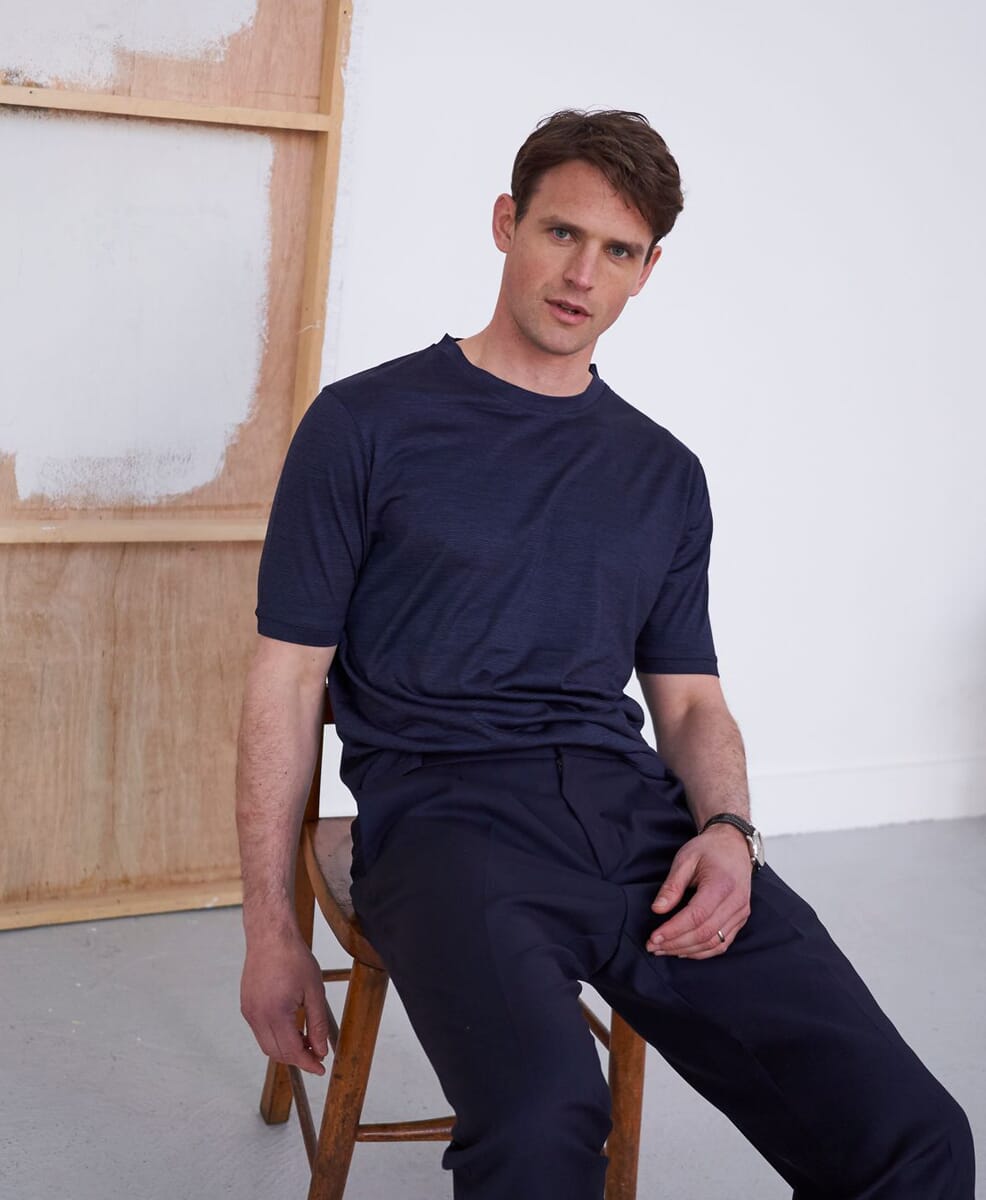 Neem
Named after a natural herb with healing properties, London-based label Neem was founded as an 'antiseptic' for fast fashion. The brand creates sustainable, long-lasting menswear staples, including luxury t-shirts that are made with traceable ZQ Merino wool, which is grown using regenerative agricultural practices in New Zealand. Boasting exceptional moisture control and odour-resistant properties, they don't require frequent washing, saving water and energy in the process.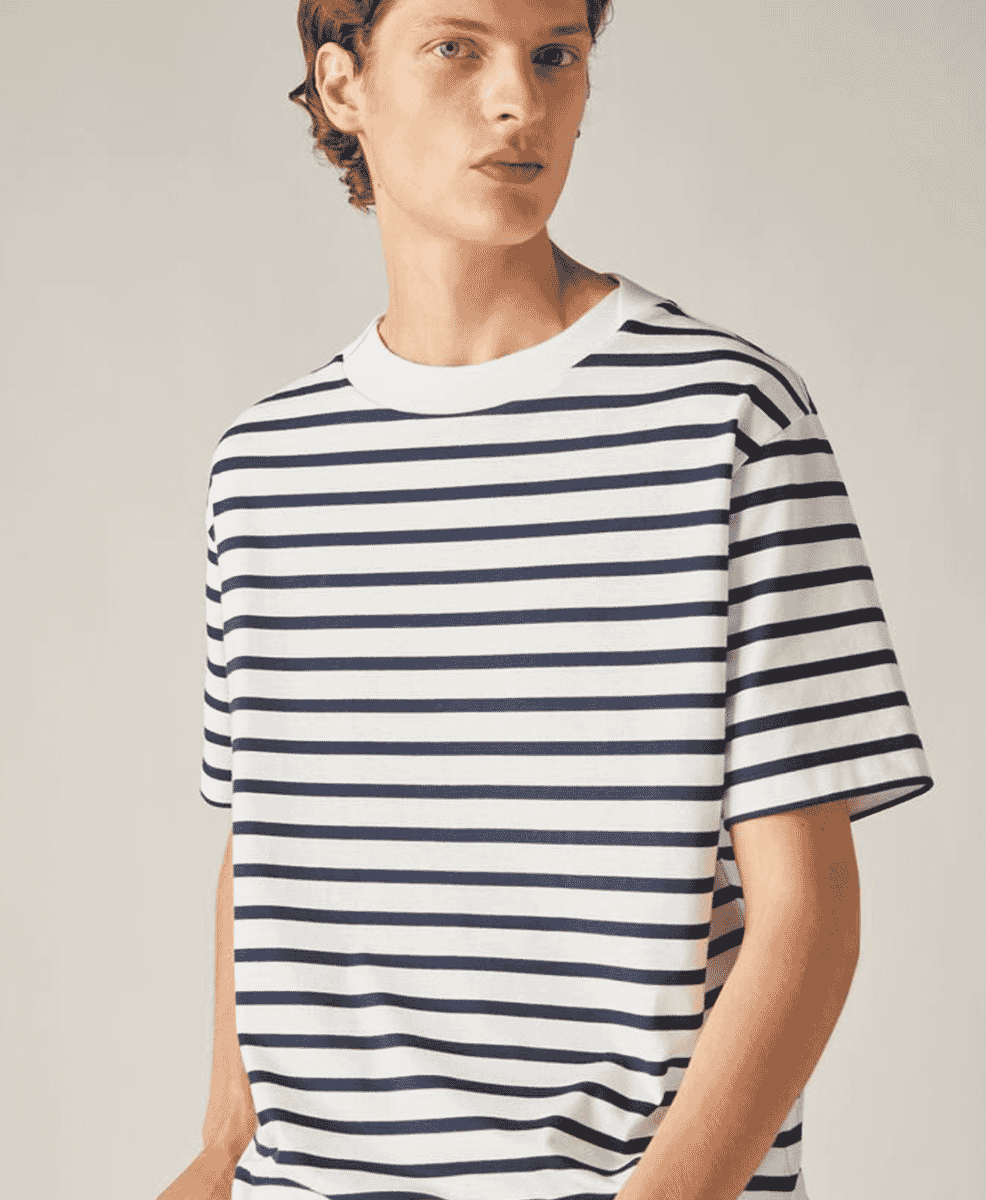 Loro Piana
One of the great Italian luxury heavyweights when it comes to dressing up in simple but no less luxurious garments. Another brand that prides itself on the premium quality of its materials too. Loro Piana is a solid choice when it comes to a luxury t-shirt. The brand's simple white t-shirt with blue trim will set you back but for a minimalist, versatile style made from the finest cotton jersey you can always justify it. Can't you?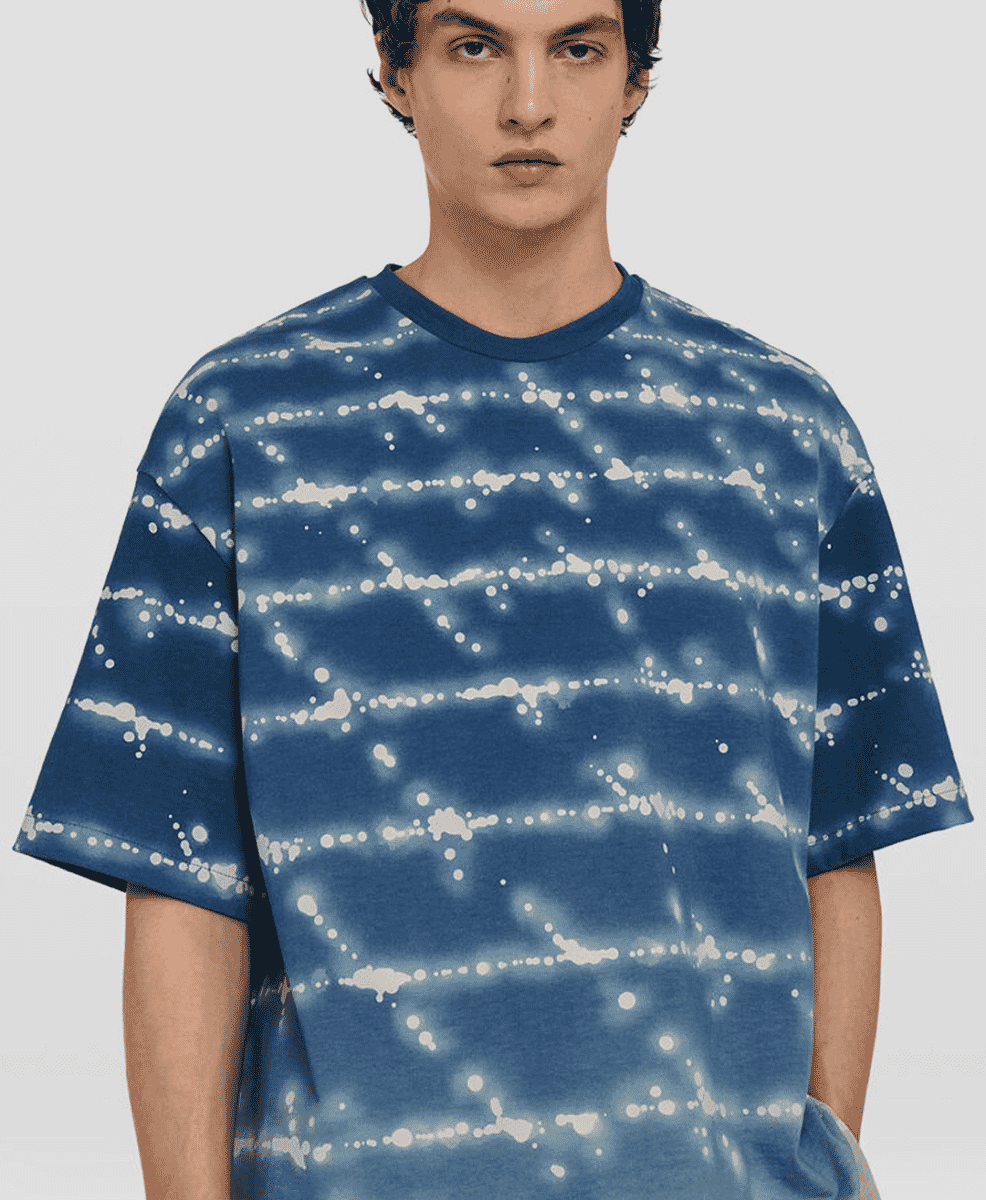 Jil Sander
It's fashion, baby! Get yourself a t-shirt that takes a slightly different path. Something that's dare we say it, out there. German luxury fashion house Jil Sander will do you just that. The brand's crew neck boxy fit t-shirt in black comes in a relaxed fit and is made in Italy from acetate. There are zips on the shoulders and it looks amazing. The brand also has form for great printed t-shirts too and if in doubt there's always the feted logo tee. Go make a statement.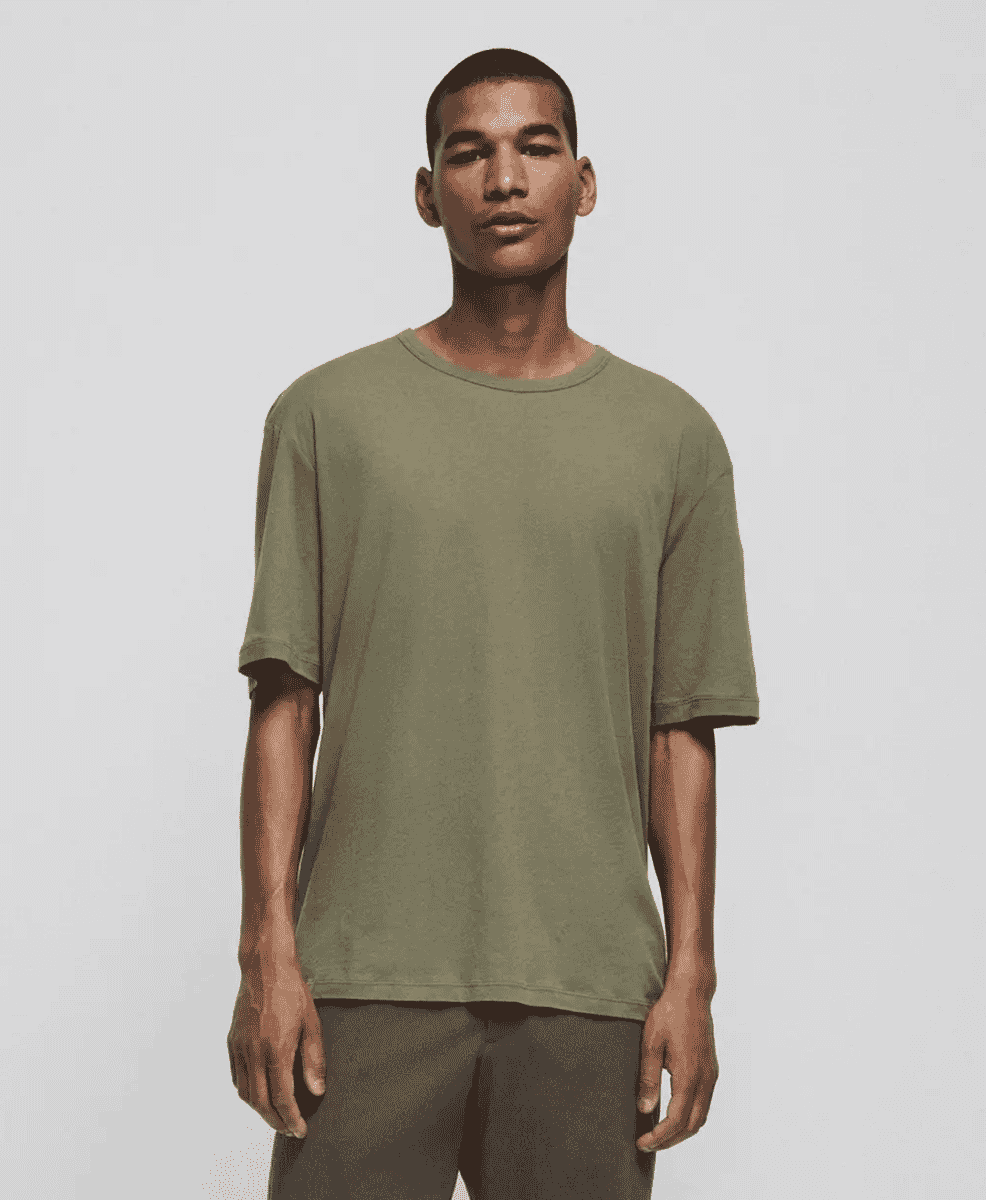 Rag & Bone
It was 20 years ago that New York brand Rag & Bone set about making original, timeless clothing and not sacrificing their ideals as they did it. Fast forward to now and the brand is still producing effortless garments with the elegance of traditional British tailoring. T-shirts get that treatment too. The Persuit Haydon tee is part of a capsule that emphasises functional design, as Rag & Bone puts it, 'where life is a sport and sport is life'. Made from a tech jersey bamboo derivative, the tee is light, looks the part and features signature branding and raw hems. 
Discover our pick of the best striped t-shirts for men.
---
---