Haven't smartwatches come a long way, eh? It wasn't long ago that commentators were saying they would never catch on, watch makers sneering at the thought of anyone interested in wearing a screen on their wrist. And look at us now. About to give you ten of the best smartwatch options on the market for men. One of the options being a notable heritage watchmaker. How times change.
If you've been putting off getting a smartwatch, it's time to commit. Smartwatches are only getting better and better. You need to jump on the hype before you get left behind. From extensions of smart phone functionality to pieces of essential waterproof fitness technology on your wrist, there's a smartwatch out there for everyone. Here's a rundown of the best smartwatches for men on the market today.
What to look for in a smartwatch
Before considering which smartwatch to get you need to think about what you need it for. Of course every smart watch on this list has multi-functionality but certain watches on the list will sacrifice some features over others. Some are fitness-minded whilst others prioritise style and are made to elevate your gym wardrobe.
Here's what to consider:
Battery life: Most smartwatches will last you roughly one to two days between charges using full functionality. Others offer much lower battery life and require strategic charging. Sacrificing on battery life can often mean improved functionality and vice versa. It's also worth considering charge time.
Price: Everyone's got a budget. If you're after the best of the best then you're going to have to fork out. Although we've picked the best here and that usually means steeper pricing, there's still some remarkably affordable tech on this list that offers bang for buck.
Compatibility: As with anything you hook up to your phone, you need to double check compatibility. Needless to say Apple Watches only work with iPhones. Otherwise there tends to be a pretty universal connectivity. Best to check before buying however.
Tracking: All smartwatches will do basic fitness tracking. That sort of comes with the territory as this point in time. However if you're doing serious training and you want full fitness analysis, it makes sense to opt for a sportier brand.
Best smartwatches for men in 2023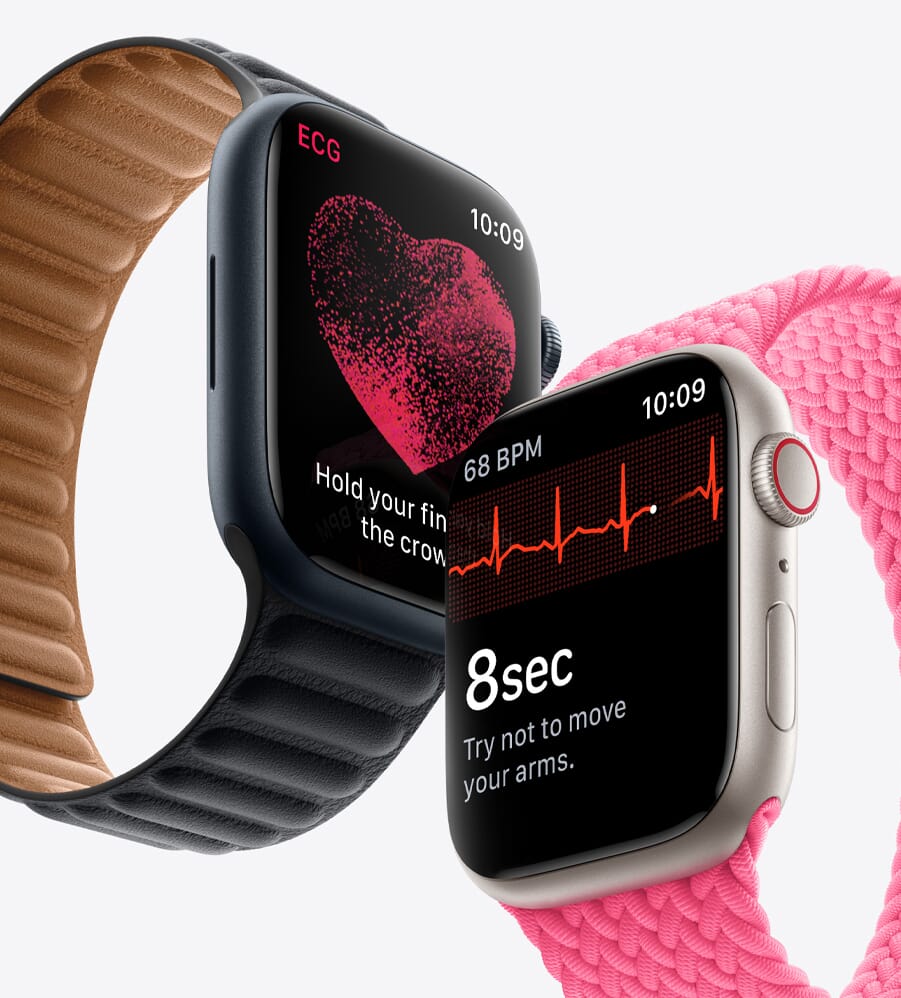 Apple Watch 7
First on the list, unsurprisingly, is Apple. There is no better smartwatch on the market (if you have an iPhone) than the Apple Watch series 7. It's the most comprehensive, cutting edge and stylish culmination of wrist-based bells and whistles out there. A bolder, bigger screen, faster charging, easy notification interaction, a blood oxygen monitor, comprehensive app compatibility, and water resistance to 50m make for a market-beating package.
If your budget doesn't stretch it's also worth considering the Apple Watch SE. Less bells and whistles but still wireless charging, a respectable battery life, water resistance to 50m and many of the features of the Series 6. A budget friendly alternative if you're team Apple and you want a mixture of fitness and lifestyle tech on your wrist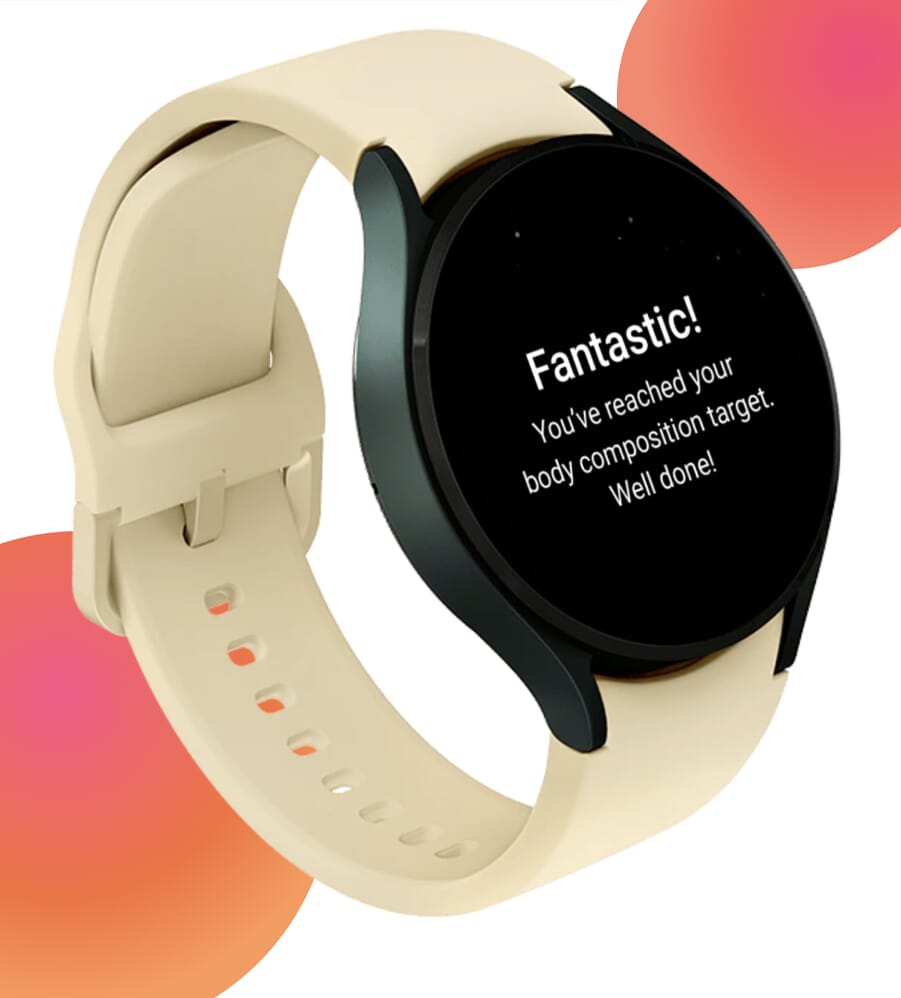 Samsung Galaxy Watch 4
If you don't have an Apple iPhone, the Samsung Galaxy Watch 4 is the Apple Watch Series 7 equivalent. Aesthetically-pleasing and comfortable, ECG (electrocardiogram) readings and full-body analysis thanks to smart sensors will appeal to the fitness-minded. Three days battery life is also a welcome bonus. Google's Wear OS is breezy to use too. It's worth noting that the watch isn't compatible with Apple but you knew that already.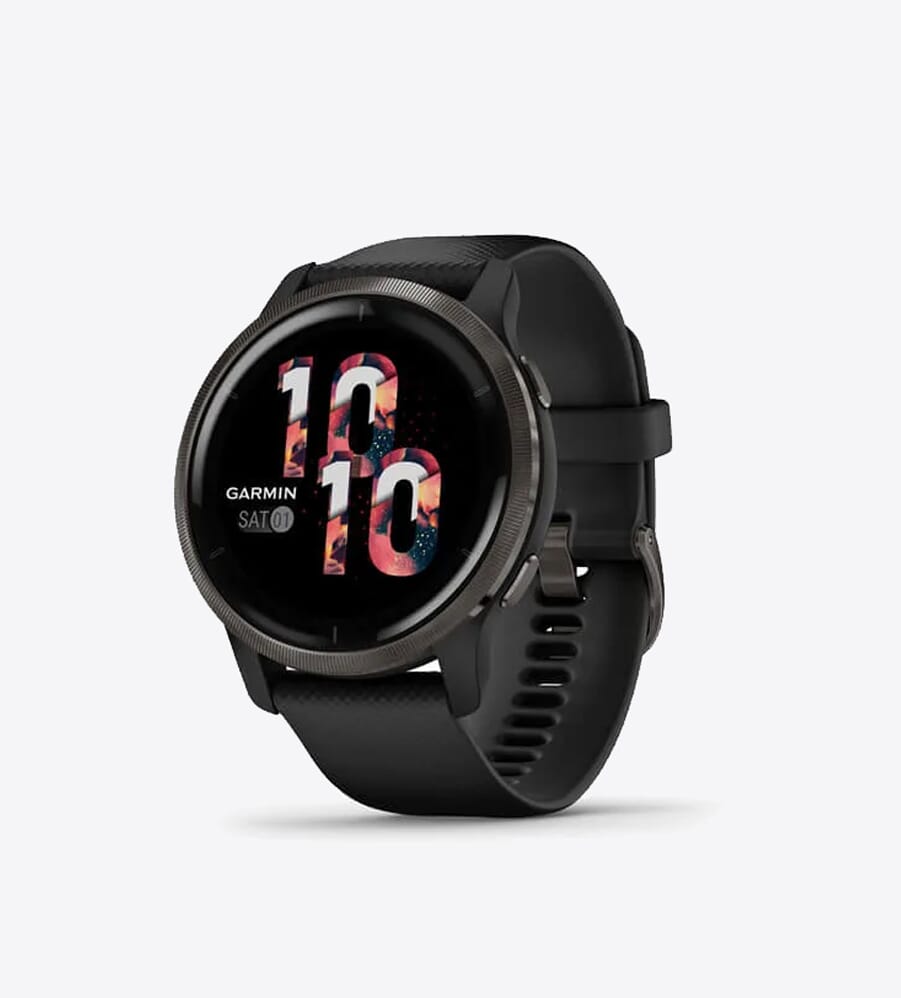 Garmin Venu 2
Basically, if you're a fitness junky to the point of verging on professional athleticism, you're going to want to have a look at the Garmin Venu 2. Features like Body Battery and Health Snapshot will give you a frankly remarkable insight into your own body, whilst sleep tracking, stress tracking and fitness age also bring the analysis. Able to specialise according to sports and activities, covering everything from swimming to Pilates, a vested effort has also gone into comfortable design whilst being active. The battery will do you for 11 days too, not bad.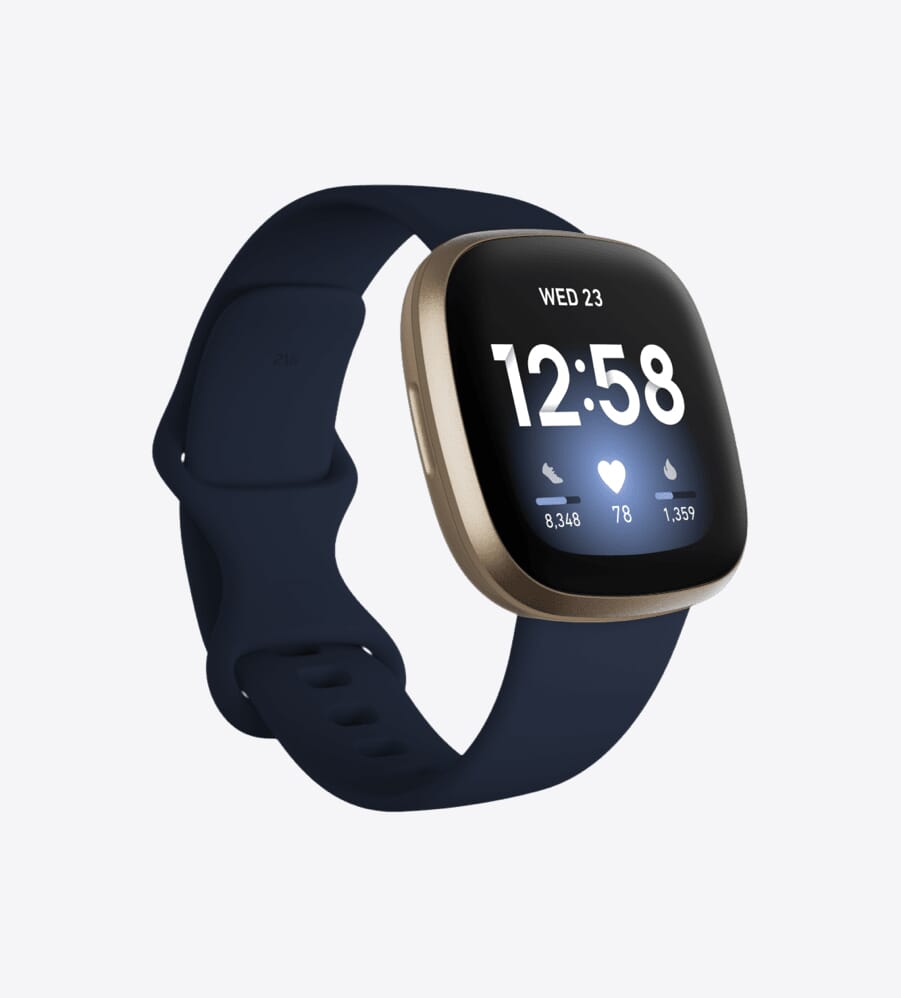 Fitbit Versa 3
The best Fitbit money can buy and miles away from the original fitness strap. Wireless charging, not for too long either, will deliver a whopping three days battery life. The Versa 3 packs built in GPS, Alexa voice functionality, music streaming compatibility and plenty of workout and exercise analysis features making it one of the best on the market for fitness tracking capability. The display is crisp and it's a comfy fit.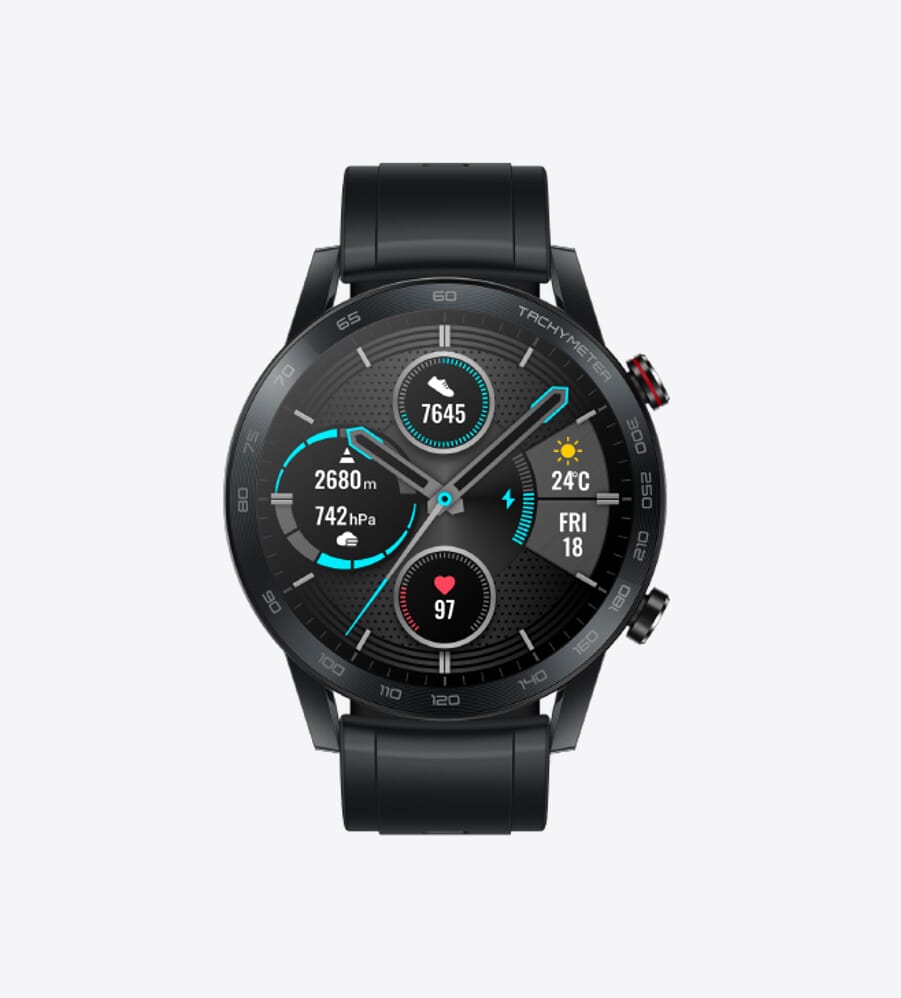 Honor Magic Watch 2
The headline here is the Honor Magic Watch 2, once fully charged (magnetic charging pin), will last roughly a week. That's right, seven days off one charge minimum. Also helpful is a compatibility with both iOS and Android. Leaning more towards the fitness side with a full suite of tracking options, the watch will also provide feedback on your workouts. Affordable, light and with notifications and a few music features too, it's a great low-cost option for runners.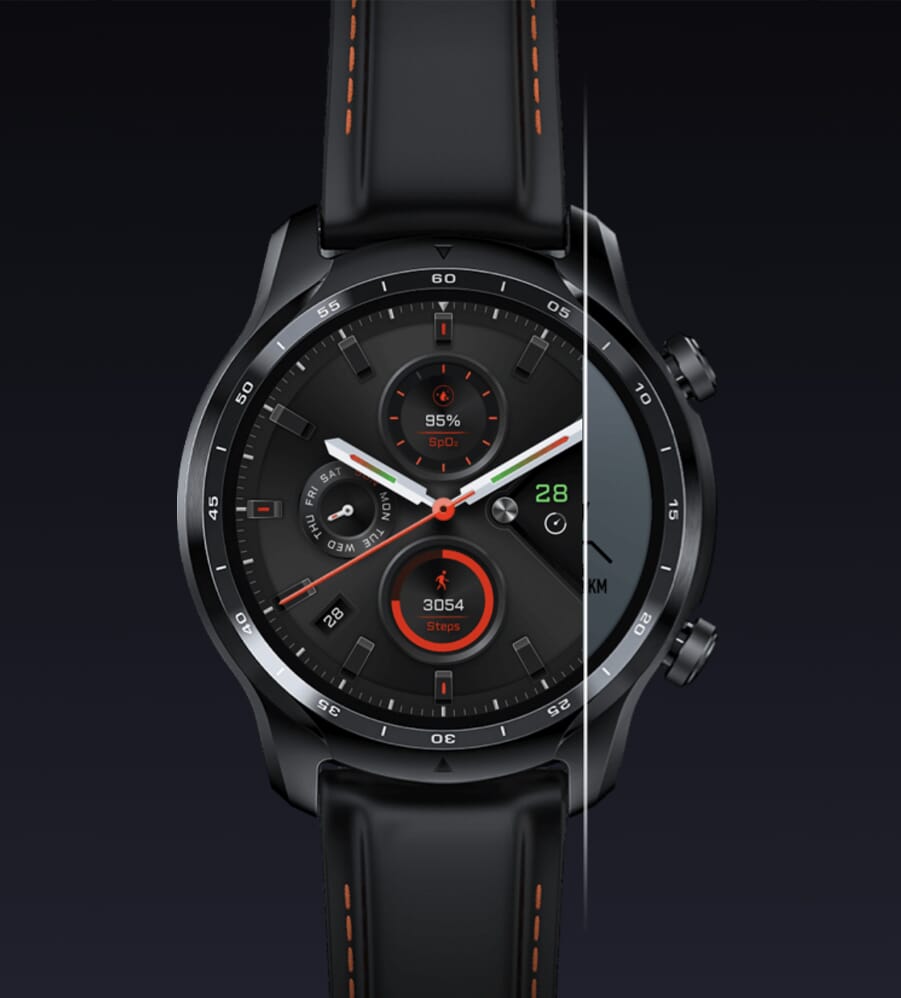 TicWatch Pro 3
Solid battery life (72 hours), that all-important iPhone and Android compatibility and, without getting too nerdy, Snapdragon Wear 4100 insides with 1GB of RAM means the TicWatch Pro 3 is noticeably zippier than many on the list. In low power (essential) mode this bad boy will last almost a month on one charge and there's plenty of fitness tracking options to get stuck into too. GPS, sleep tracking and the rest. Cheaper than market leaders, it also looks the part.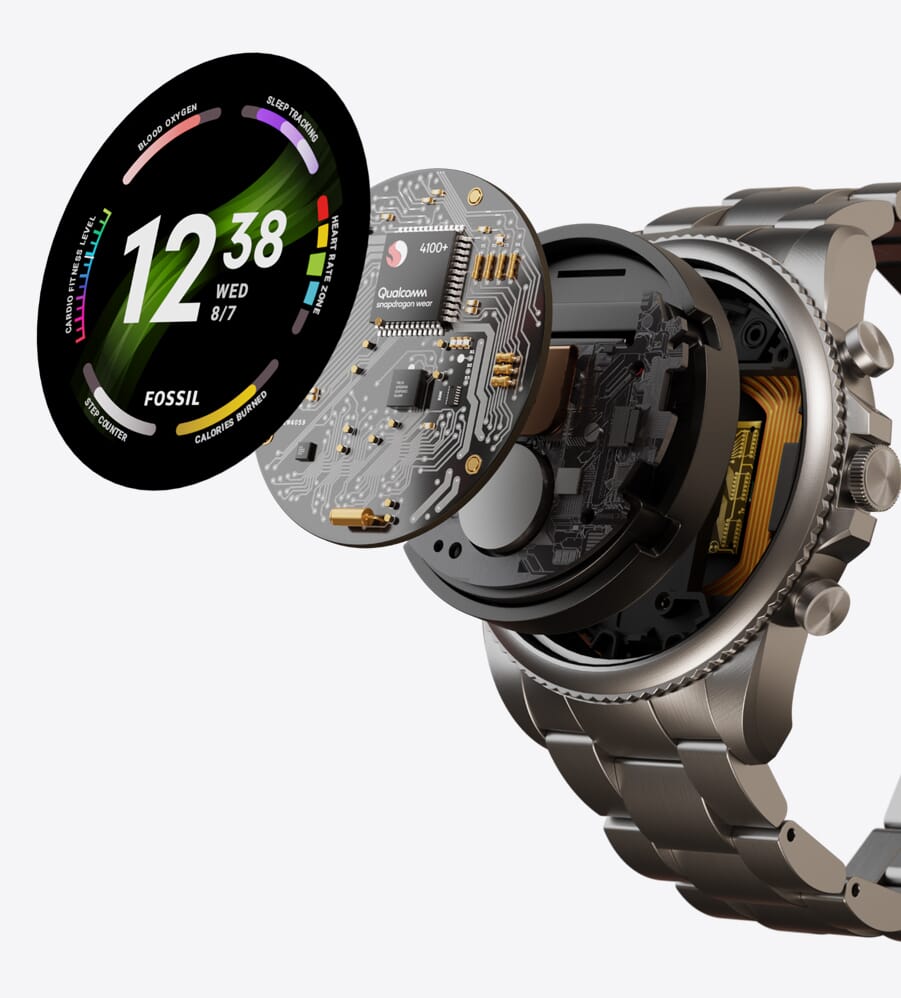 Fossil Gen 6
Another one on the list with Google's Wear operating system, Fossil's Gen 6 has a decent amount of tech packed in for the price. It's also quite a dashing piece, opting for a more classic strap and face. With an approximately 24 hour battery life, it has a solid collection of health tracking credentials including heart rate, calories burned, blood oxygen and sleep trackers. Spotify compatible and with a full selection of smartphone notifications too.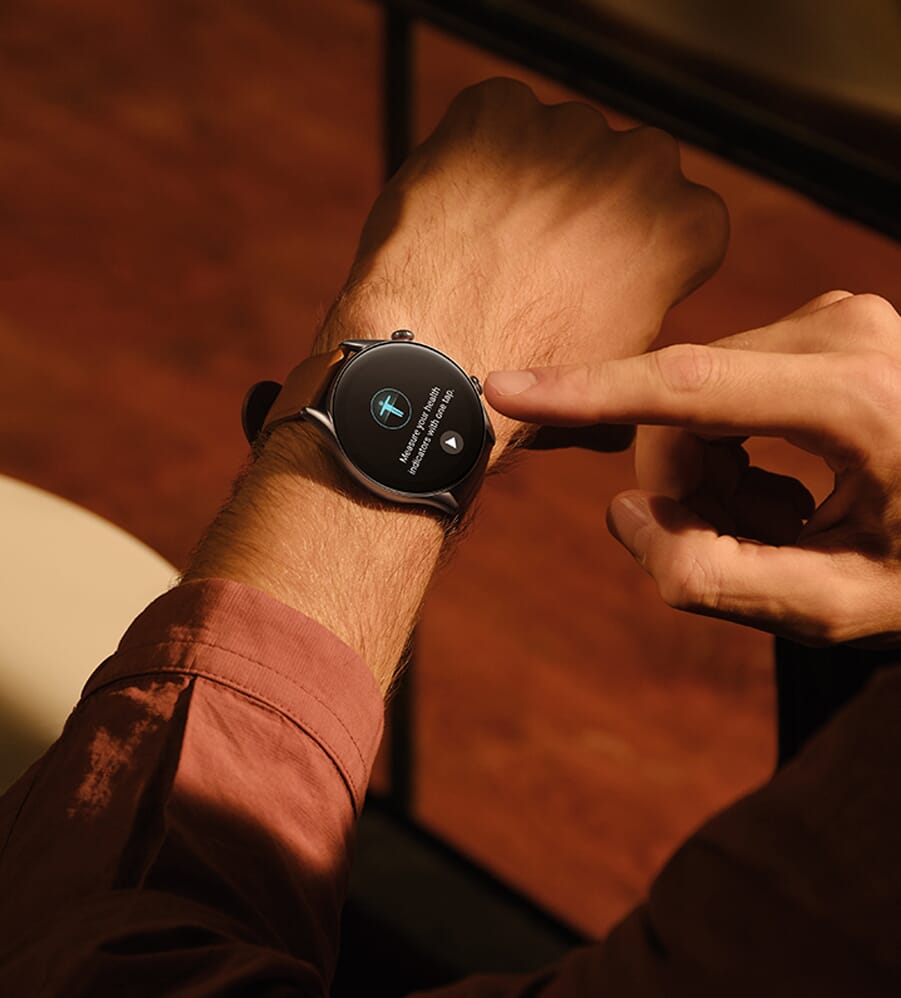 Amazfit GTR 3 Pro
As far as looks go, the Amazfit GTR 3 Pro is one of the more, dare we say it, stylish smartwatches out there. It genuinely looks the part. With 12 days battery life, water resistance to 50m and a heart rate monitor and plenty more. There's Alexa voice controls, sleep and stress monitoring, standard fitness tracking and it'll even check your blood oxygen. All whilst being a comfortable and stylish addition.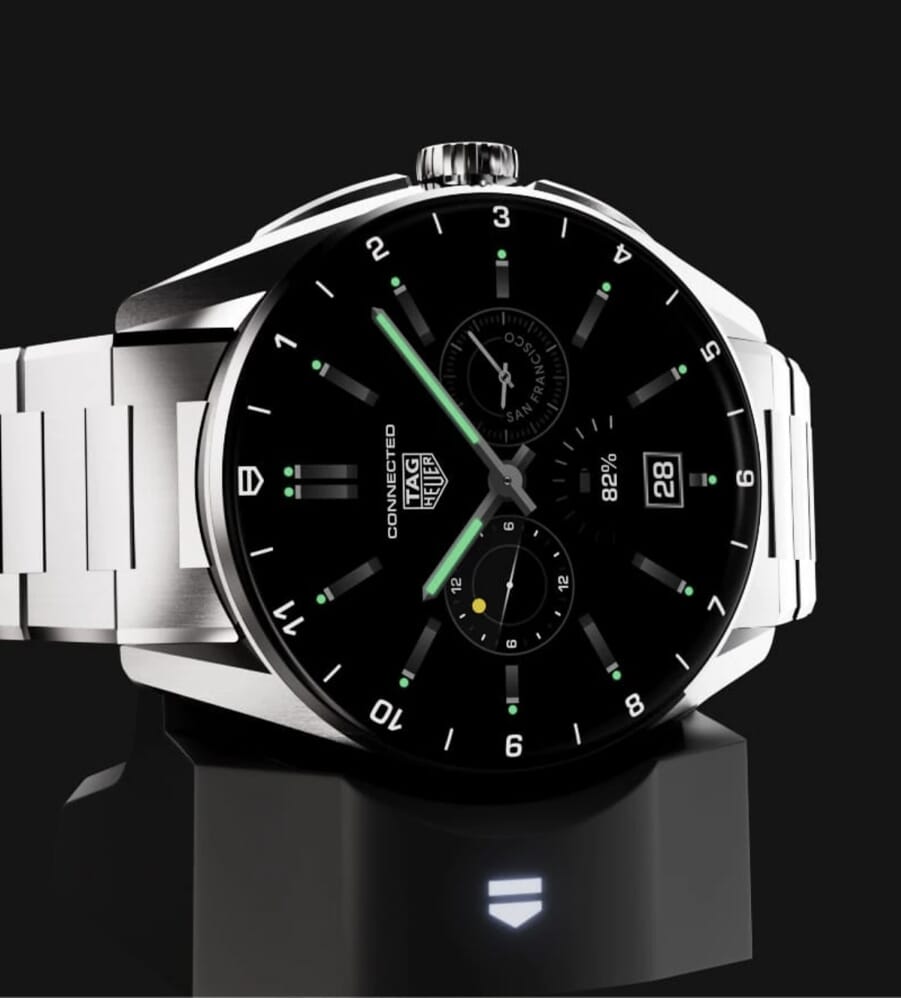 Tag Heuer Connected
Heritage watchmaking meets smart tech. Tag Heuer has entered the building. Unleash the luxury smartwatches. So, the standard-issue expected basics are here in the Connected. Google Wear OS, heart rate sensor, waterproofing, and all the notifications you need when your phone is in your pocket. But then, just look at it. It's a Tag Heuer, all the hallmarks, but with a tiny computer sat in the middle of it. That alone should be enough to persuade you.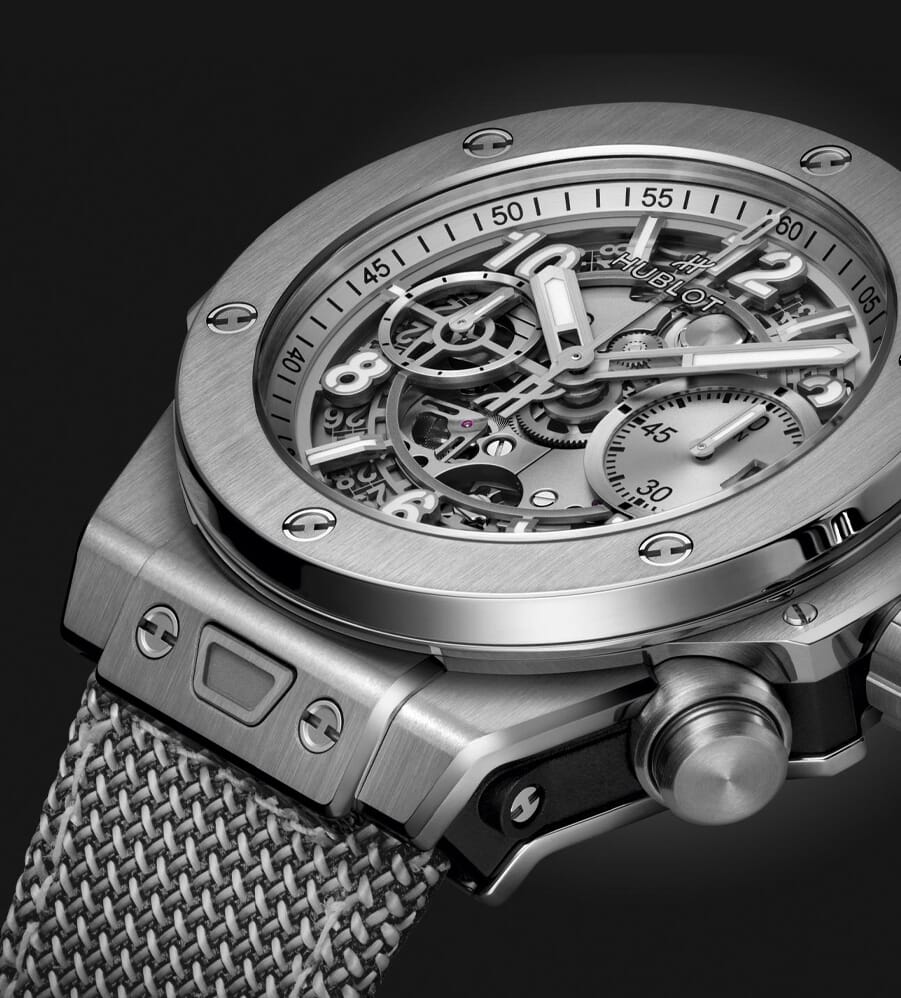 Hublot Big Bang E
Great name for a watch. Smart or otherwise. Another to be filed under 'luxury smartwatch', with a price that would get you everything else on the list combined, Tag Heuer included. Of course it's all about the design, the Big Bang E harking back to Hublot heritage with that classic rubber strap. Google Wear OS means plenty of fitness tracking and notification options but you're basically here because it's Hublot and that's okay. Get yourself a watch that does both.
Prefer a more traditional timepiece? These are the best dress watches for men.
---
---