Make your leg sessions count, chill out in stylish comfort later. Gym shorts are key to a great session on the weights, running those miles on the treadmill - and versatile enough to make the most of warmer weather. When you're working out hamstrings and calves, the right gym shorts allow you to monitor your progress - and perhaps show off those muscles, just a little. Like the best gym tees, the best men's gym shorts look great outside of the locker room, too, to take you on to the beach or that sunny afternoon picnic in the park. How to choose exactly the correct pair? We've solved that dilemma for you with our pick of the best gym shorts for men, right now.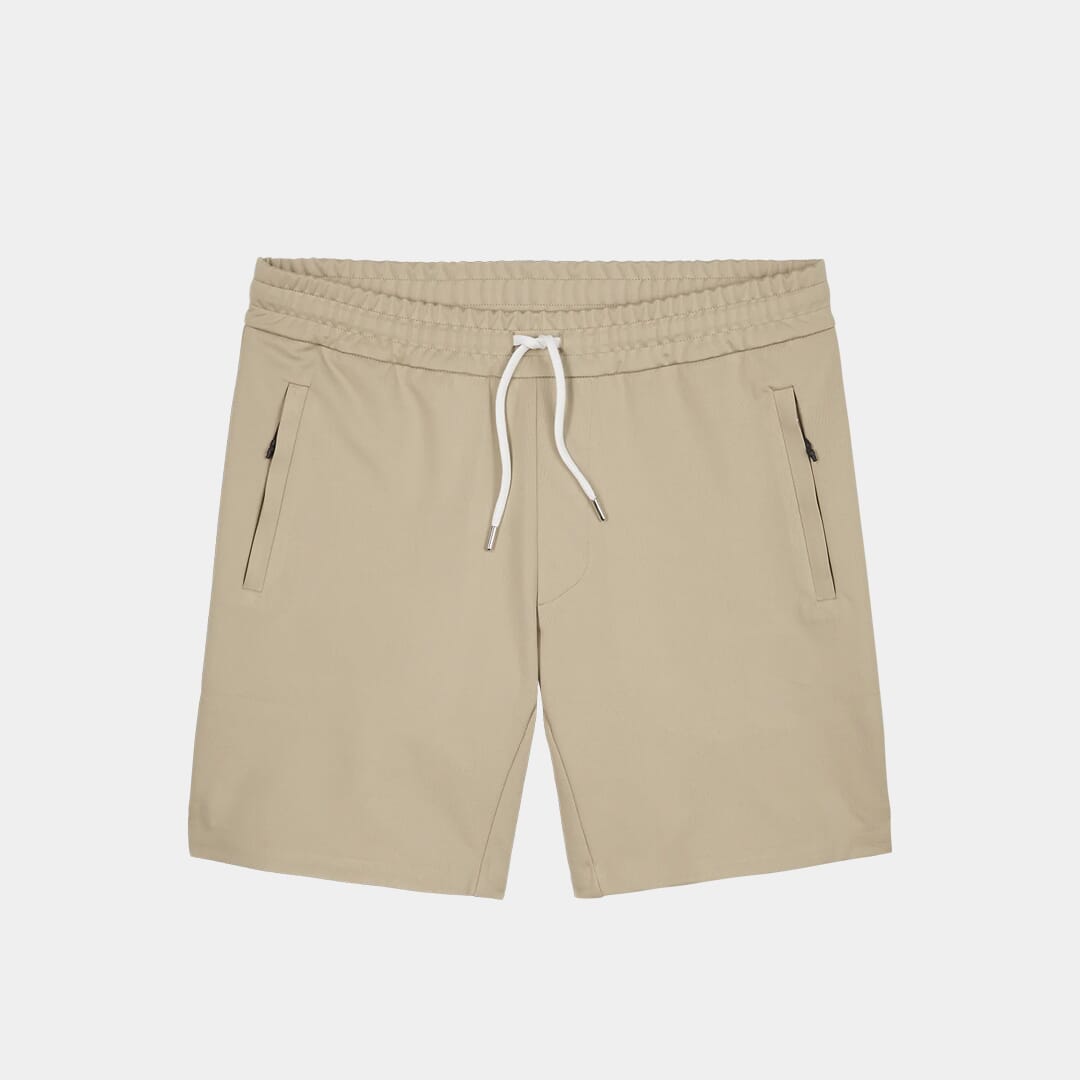 Best gym shorts for men in 2023
WAHTS Neutral Sand Bates Tech Jersey Shorts
Deluxe Dutch brand WAHTS have no time for mere fashion. Their name, after all, stands for "We Are Here To Stay". Like the rest of its gym clothing range, their Bates Tech Jersey Shorts are seasonless: tailored in specialised, ethically-run factories in Portugal's traditional clothing towns. These are men's shorts designed to take you beyond your workout and on to your stylish summer day outdoors. Fabric is a high tech bonded technical material, with white inner seams to emphasise WAHTS' upscale sports and leisure mission.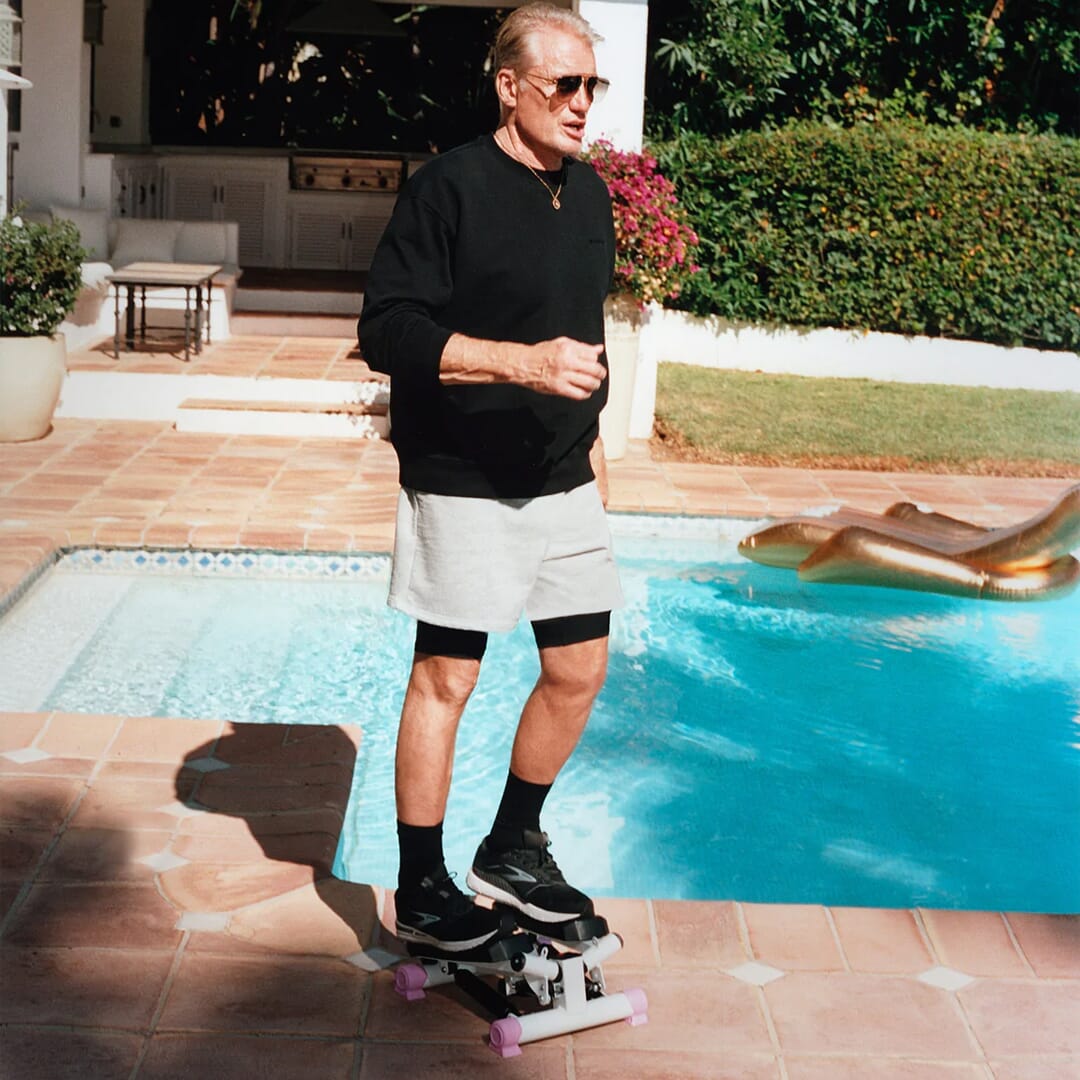 CDLP Grey Melange Heavy Terry Shorts
A classic, reinvented by the innovators at CDLP, designed and developed in Sweden, using the essentials of Scandinavian minimalist design: the best and nothing more. Construction here is 80% organic cotton, 20% recycled cotton, designed to be a reinterpretation of athletic wear, allowing air to circulate and moisture to wick more easily. Length is mid-thigh and detailing includes two side and one back pocket. Cut is relaxed, sustainable manufacture is in Portugal.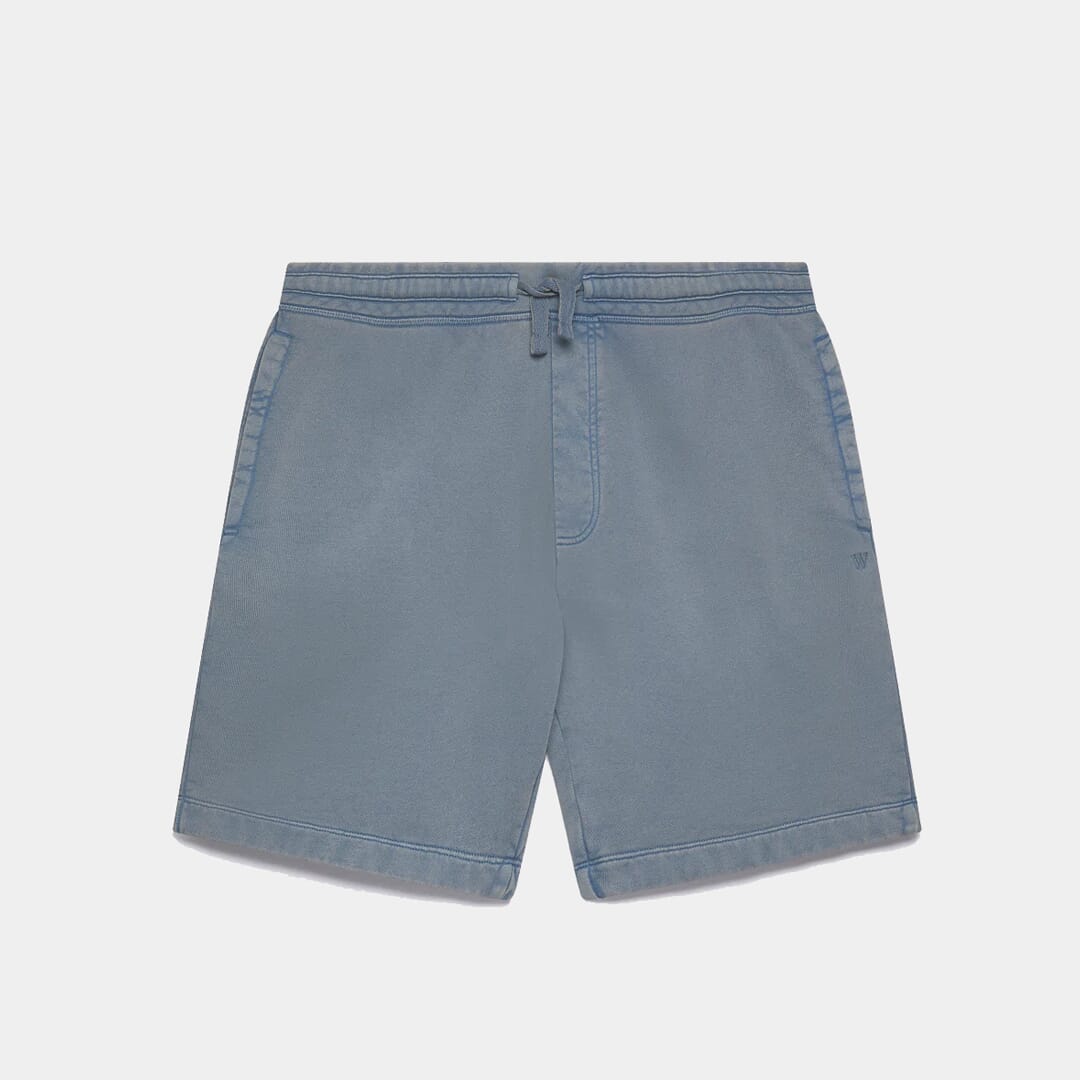 Wax London Light Blue Sweat Shorts
Wax London want their Sweat Shorts to be your new best friend, season after season, year after relaxed year. Crafting is from 100% organic cotton heavy loopback jersey, for comfort and moisture wicking, cut is just about the knee. Prewashed for a slightly faded look to add to the laidback feel, detailing includes one back and two side pockets. Wax London like to say that what they do is "everday, elevated". With their Sweat Shorts, that's job done, we'd say.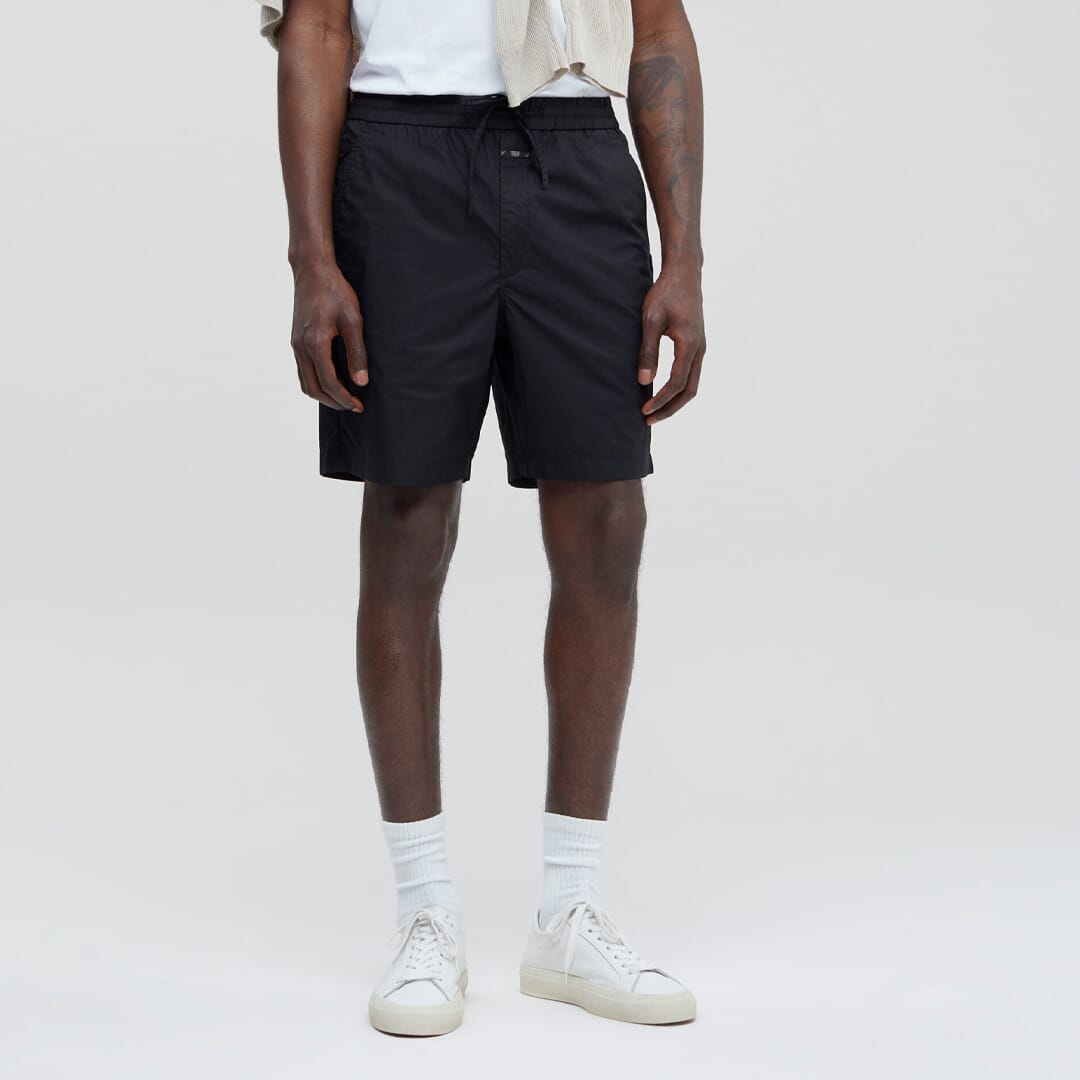 Closed Organic Cotton Shorts
A super-lightweight alternative that's great for the gym and ideal for those hotter days in the pub garden or - better still - the beach bar. Cut is tailored, designed to fall just above the knee, construction here is from 100% certified organic cotton, elasticated waist has drawstring tie over subtle Closed logo. Lightweight fabric means easier movement at the gym, cooler days when worn for leisure. Looking for gym shorts perfection? Case Closed.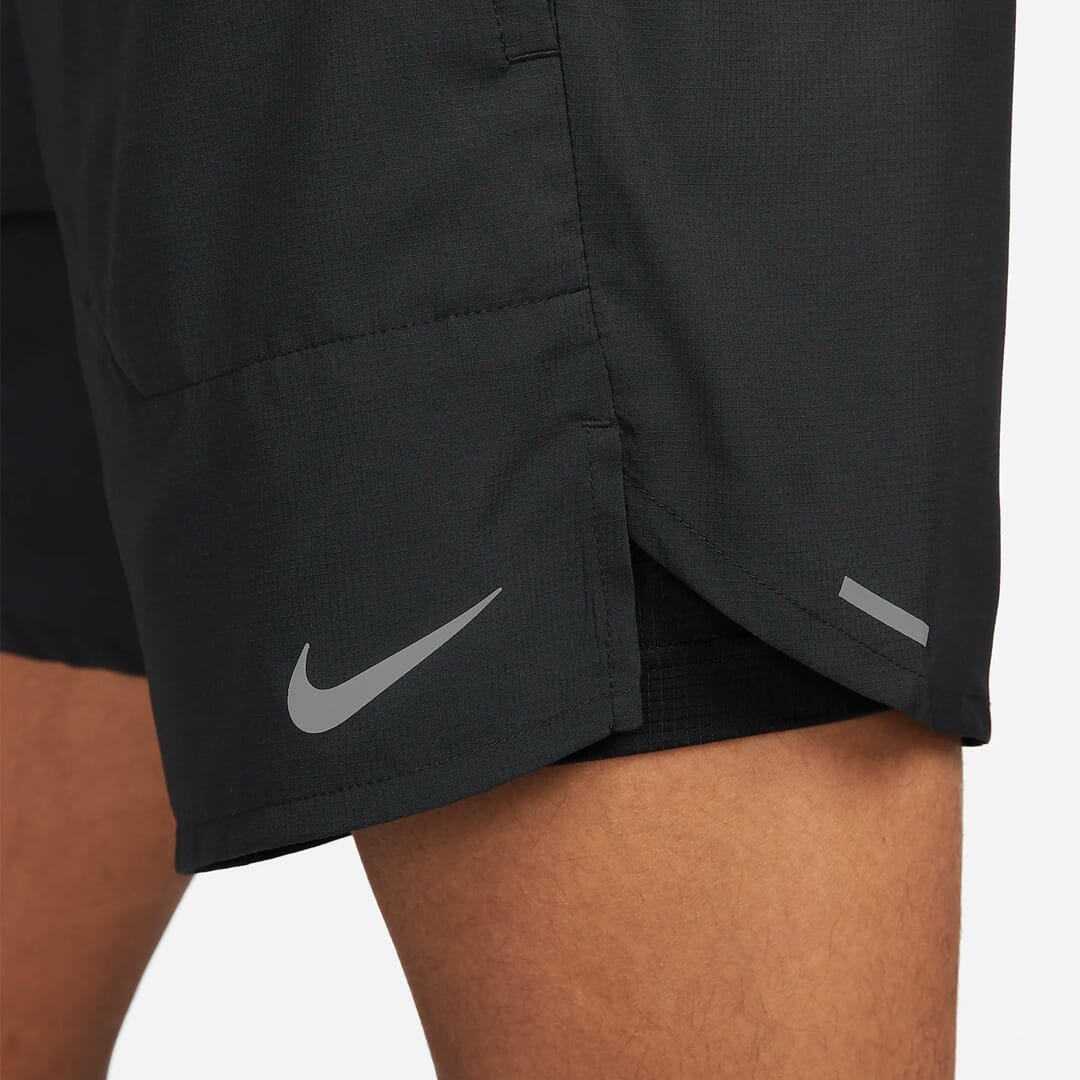 Nike Dri-FIT Stride Shorts
Portland, Oregon's finest know just a thing or two about the right sportsgear for the right active moment. Nike's Dri-FIT Strides are brief lined for ease, comfort and lightness while running or working out. Cut is configured for maximum ease of movement, Dri-FIT technology means sweat's taken away from your skin easily to evaporate. Construction is from polyester that's at least 75% recycled and there's a useful rear pocket designed for your phone.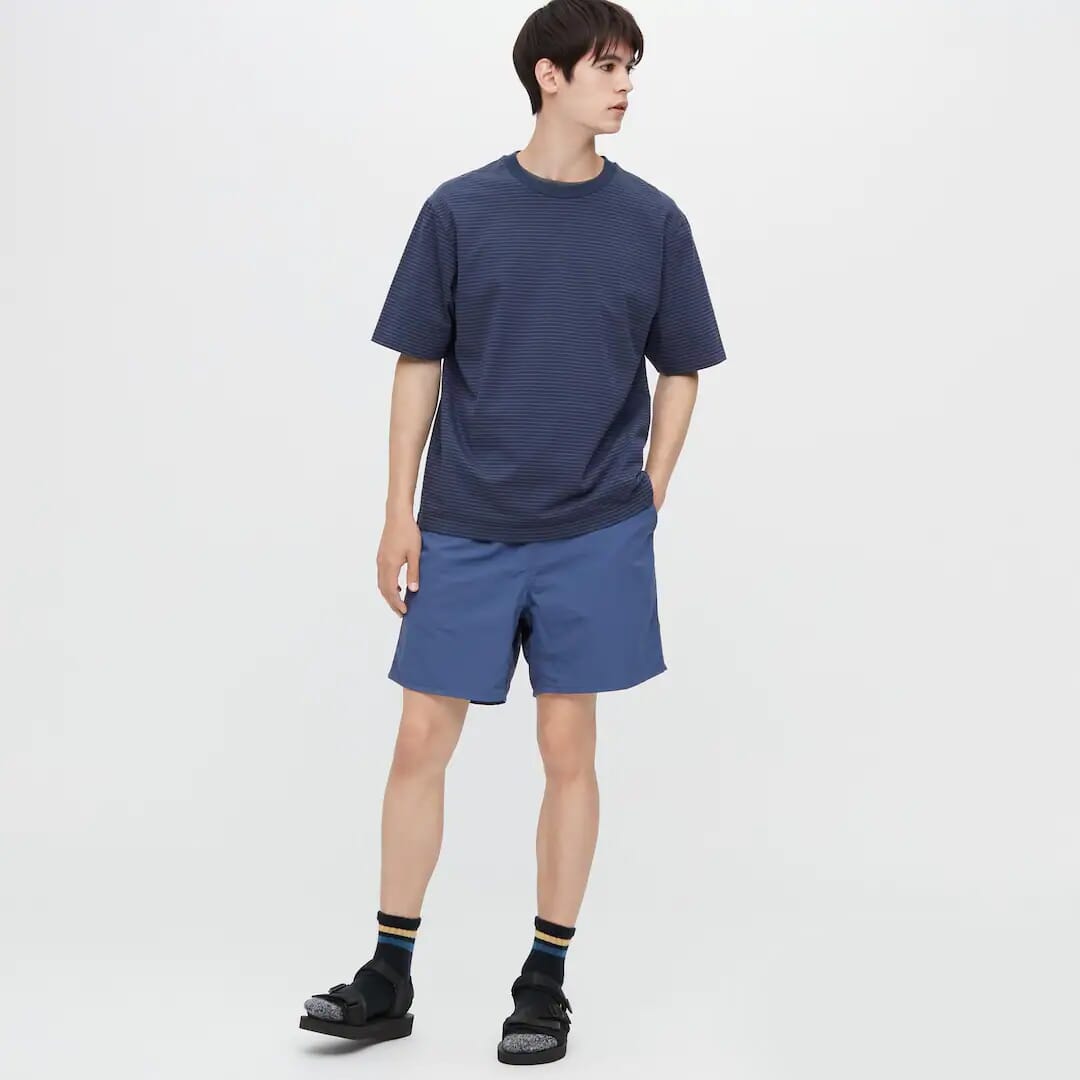 Uniqlo Active Swim Shorts
Trust the Japanese essentials specialists at Uniqlo to be precisely on point with their Active Swim Shorts. They're ideal for the gym swim - or the beach dip for that matter - perfect for those workouts too, not to mention for everyday leisure wear. Uniqlo describe them as "amphibious" and that versatility is exactly what marks out their Active Swim Shorts. Pull-on design, with mesh inner, construction from water repellent 100% nylon fabric.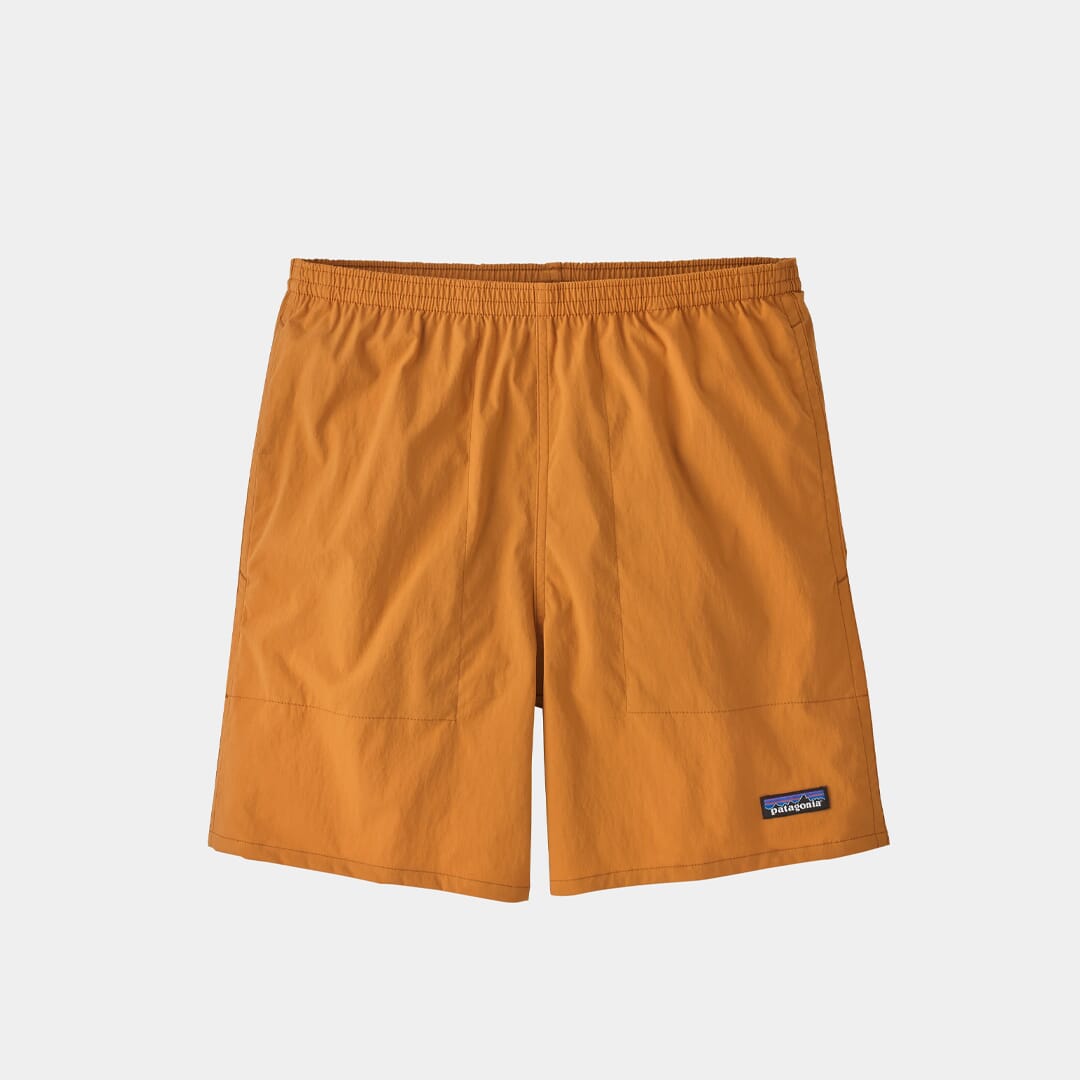 Patagonia Men's Baggies™ Lights
Shorts so good they have their own trademark. Patagonia have learnt all there is to learn about go-anywhere gear and that knowledge is engineered into every pair of Men's Baggies™ Lights. Designed for maximum ease both in and out of the water - think a dozen lengths after your gym workout - these shorts are made with maximum environmental protection in mind, constructed from nylon taken from recycled fishing nets, with a touch of Spandex for a little stretch.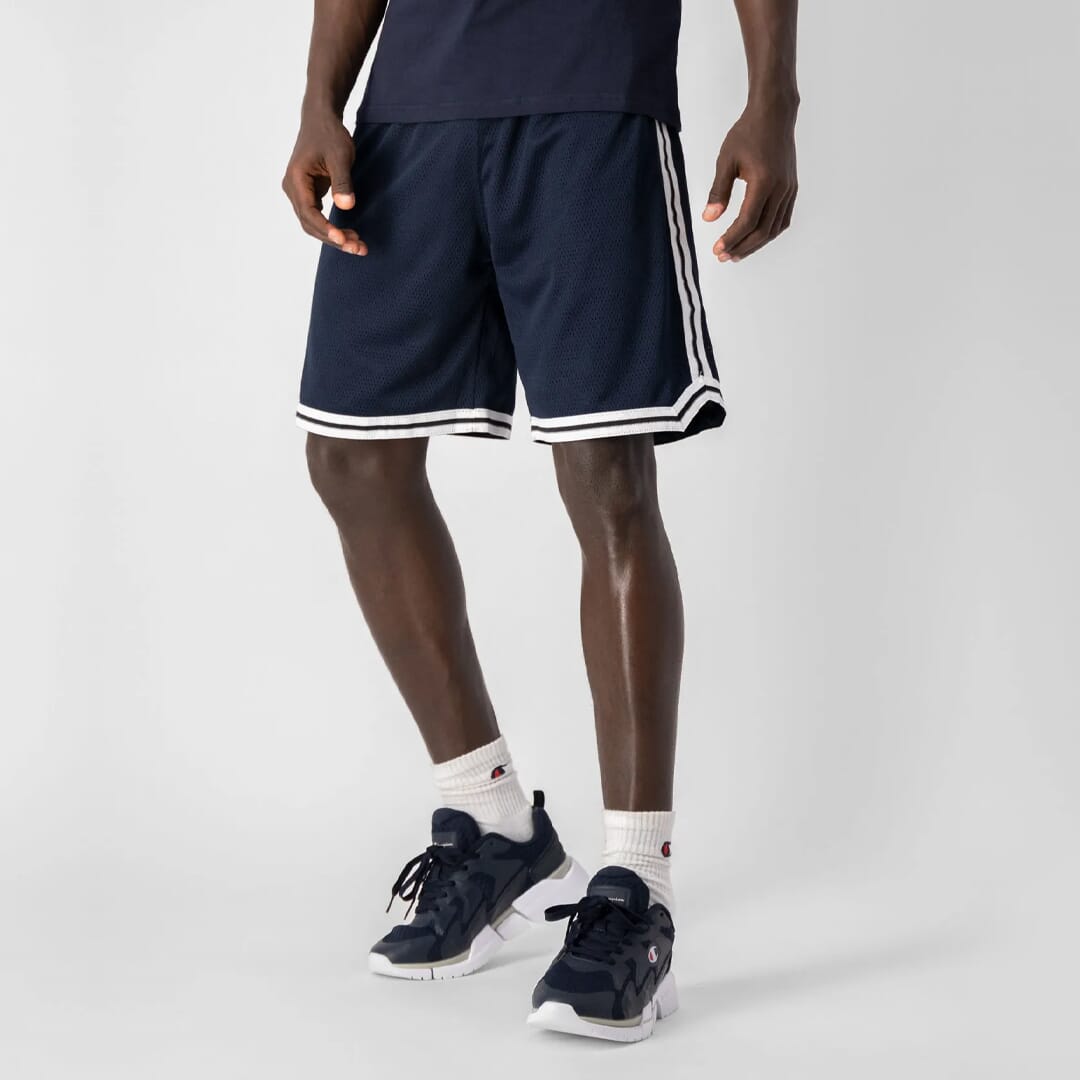 Champion Stripe Detail Basketball Shorts
American-based Champion first produced gymwear for the American military in the 1920s. That heritage is built-in to these gym shorts for men, perfect if you are on the courts, ideal - because of their looser fit - in the gym, and a great look with a simple white t-shirt and white sneakers for coffee afterwards. Made from soft mesh technical fabric for coolness and moisture wicking, detailing includes stripe detailing and a subtle C logo to the left leg. 
Complete your gym look with the perfect gym bag and gym shoes.
---
---