You're lounging on your king-size bed, gazing out at the mountain view just beyond the stream, hot shower ready to go courtesy solar panels on the roof, this - and so much more - is how you know you're in what may be the best travel trailer ever. Living Vehicle of Santa Barbara, California have thrown out everything that normally comes with living on the road - any idea of "roughing it" - and with their immense HD30 model substituted a five-star hotel experience instead. Idea is that the HD30, fullybattery-powered with the sun to recharge, equipped with its own outdoor deck space and plenty of space to lounge inside, is easily the best travel trailer for full time living. Just tow it to a picturesque spot, and set up home.
Living Vehicle co-founder Matthew Hoffman began his company after living in a modified classic Airstream caravan on the California coast, with a vision for building America's best travel trailer. He says today: "When we talk about off-grid, we don't mean going camping or being a hermit in the woods and living under a pile of sticks." Luxury is what Living Vehicle is all about, and that's why it's now recognised as one of the best travel trailer brands. Customisation is key: customers can configure their HD30 to be - for instance - the best bunkhouse travel trailer, with multiple beds. Or, for the ultimate digital nomad experience, turn yours into an on-the-move office, with options for satellite wi-fi. Naturally, you'll need the best travel trailer tires, and Living Vehicle have the all-terrain advice you'll need for this, too.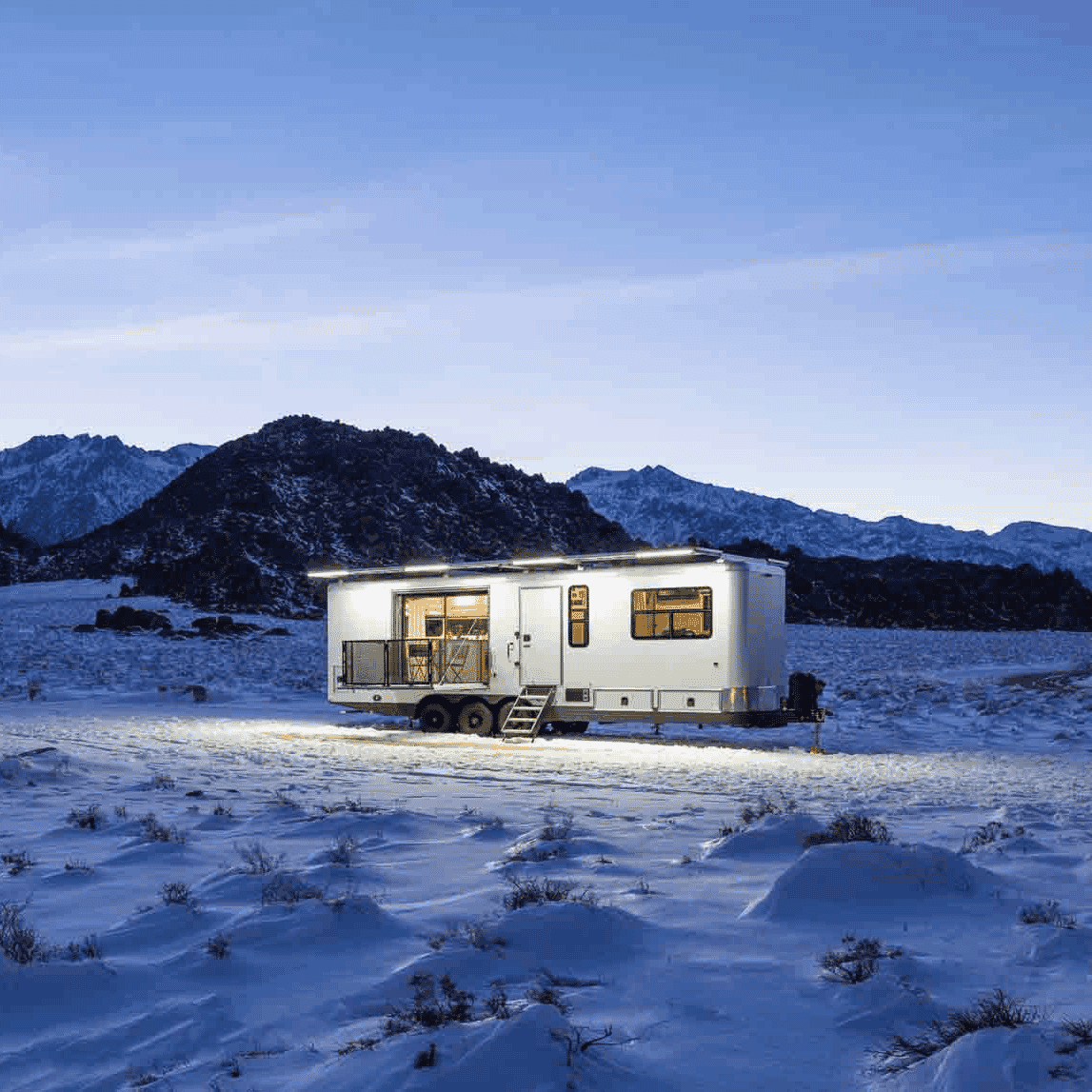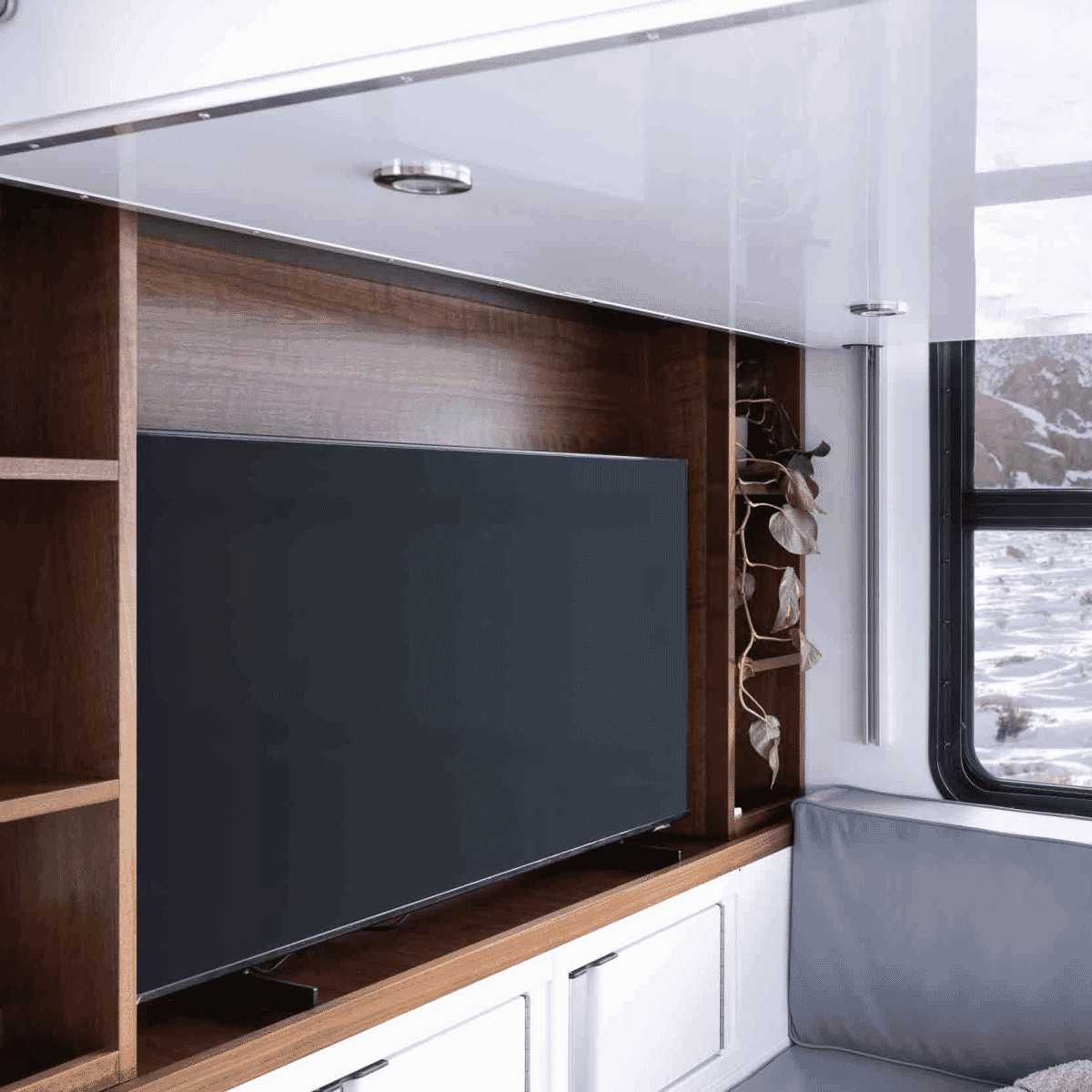 You might be wondering about the essentials of your day-to-day off-grid life. Given the HD30 has a claim to being the world's best travel trailer for independent living, naturally Living Vehicle have thought deeply about this. Take water, for instance. Alongside oversized tanks, the HD30 is equipped with industry-leading atmospheric water generation, which extracts up to five gallons of water a day from humid air. It's a technology that, along with that huge array of solar panels, has the potential to make HD30 not only the best travel trailer you can take on a holiday, but your main residence, totally off-grid and free from all and everybody. There's back-up power available of course: a generator and on-board gas supply can be specified. As for us, you'll find us out on the patio, enjoying a chilled drink as the sun goes down, just us and the view. Cost of what may just be the best travel trailer ever? With options, we'd suggest you put aside at least £360,000. Now, where's that map of the great outdoors?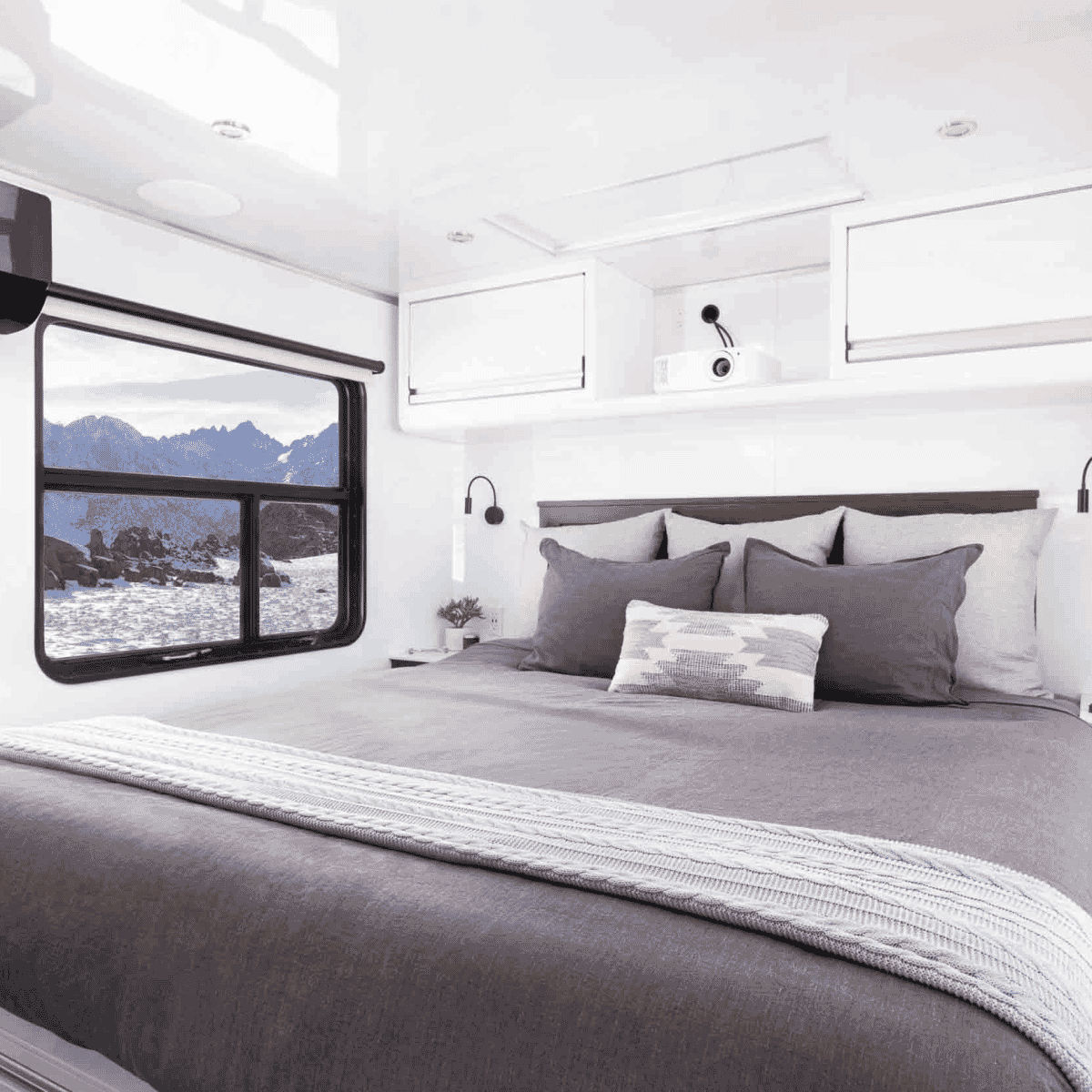 Get your fix of all things automotive at The Garage.
---
---