You will certainly be familiar with the overcoat as a classic piece of men's outerwear. But get ready to readjust that perception just slightly. As of this season, Harris Wharf London – the brand that reimagine classic formalwear with experimental shapes and a youthful charm – is launching its latest collection of men's outerwear at OPUMO. In correspondence with the yearly crusade in finding the perfect winter coat, we saw it as the perfect time to introduce you to the brand and tell you why outerwear is the most important part in the modern man's wardrobe.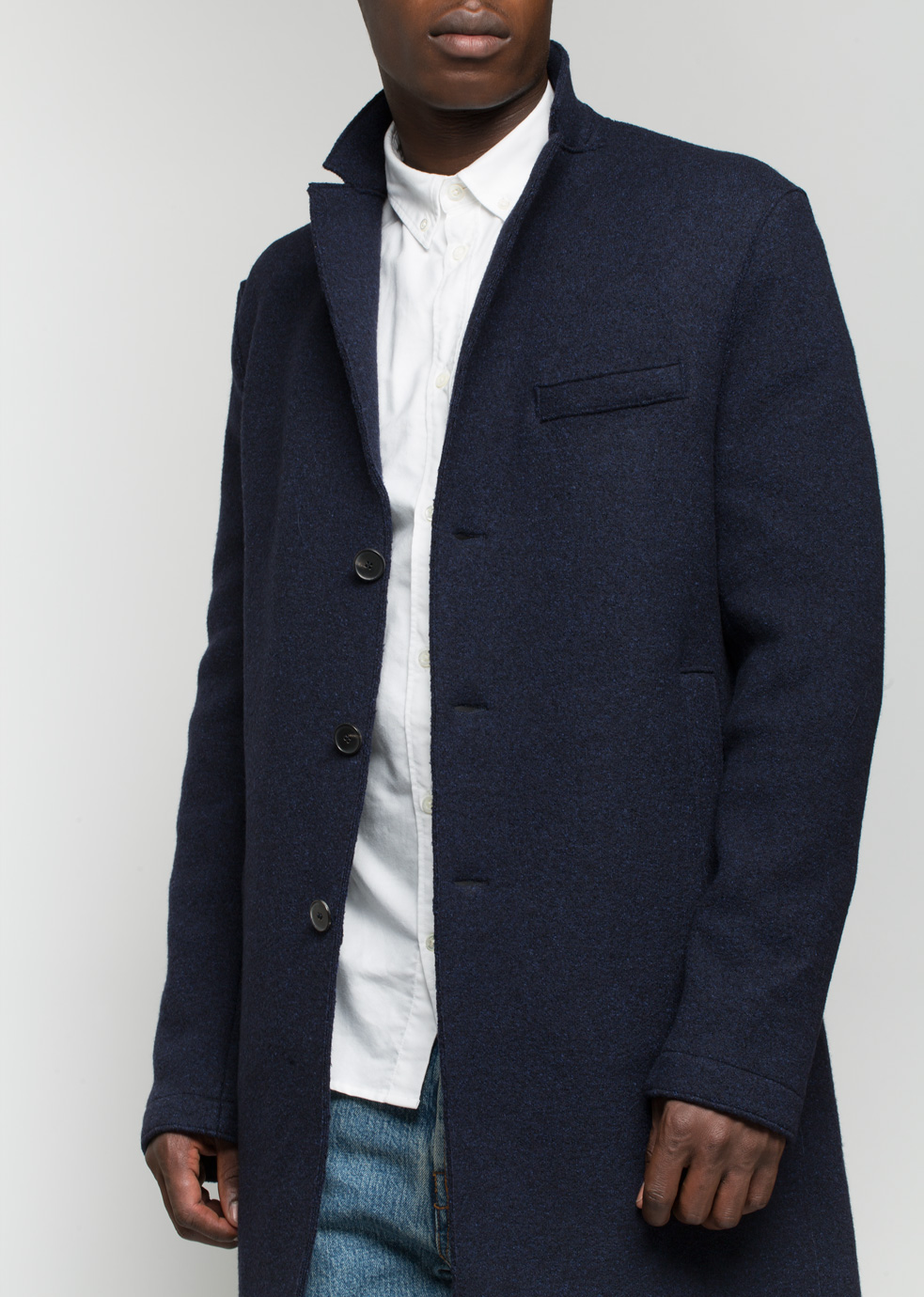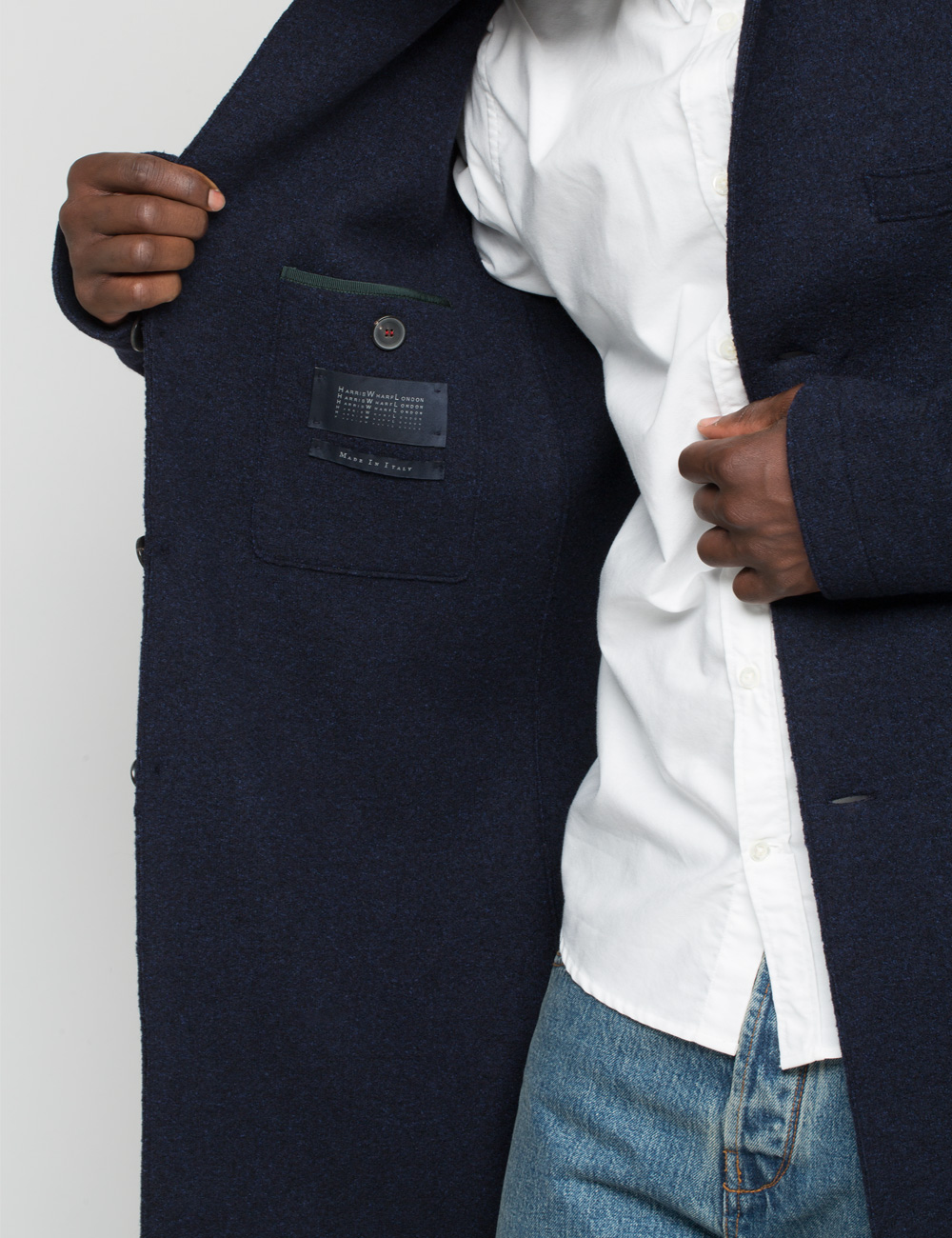 Harris Wharf London is known for being the contemporary outerwear brand that transform a range of classic men's overcoats into something more interesting – and importantly, wearable. The latest collection represents the label's London roots and Italian heritage – with every piece meticulously crafted in founders Aldo & Giulia Acchiardi's Grandad's glove-making factory in Turin. Made solely from exquisite Italian fabrics, the contemporary menswear brand manages to marry the excellence and expectation that comes with Italian craftsmanship into a new collection of men's jackets and coats.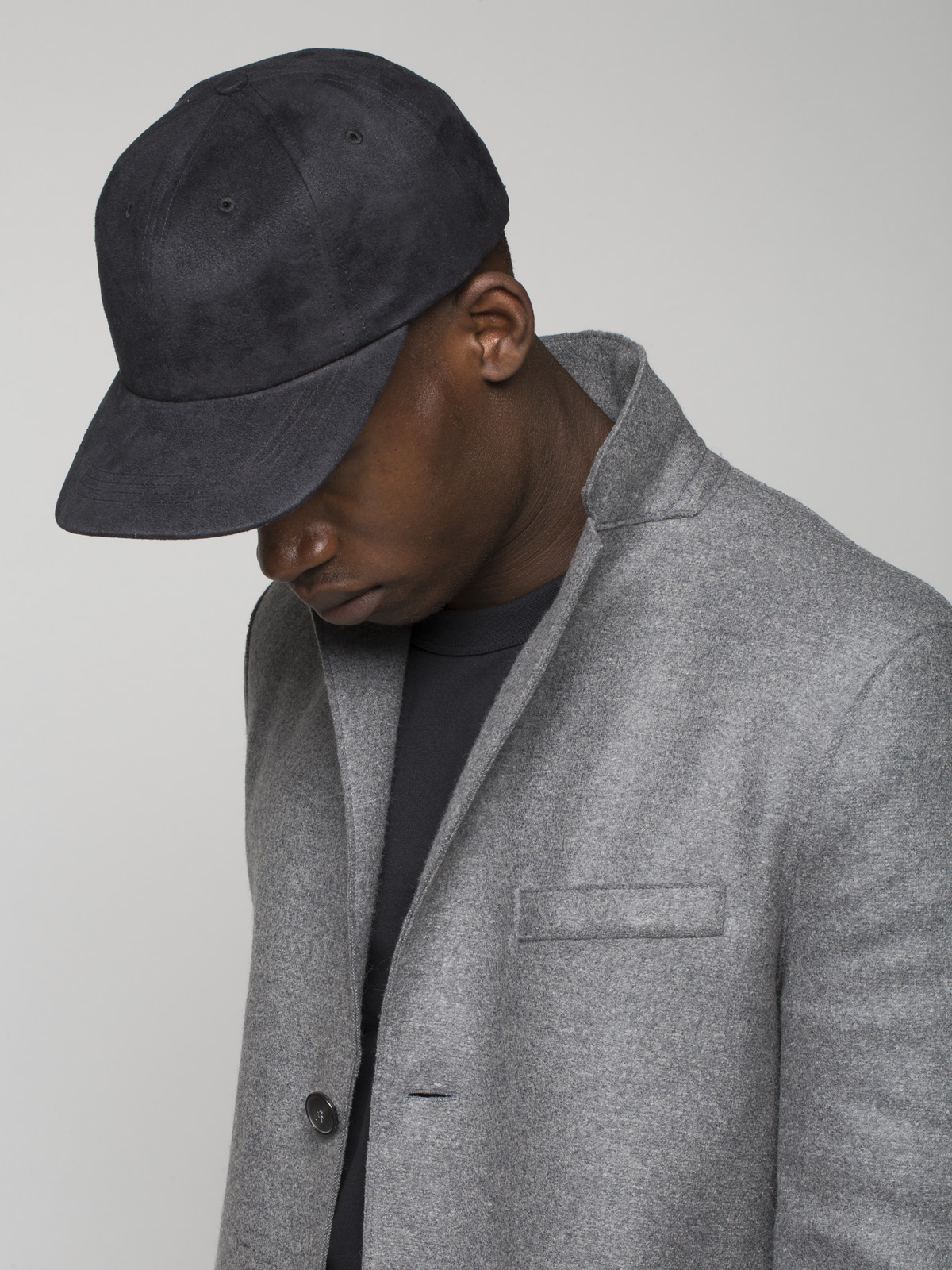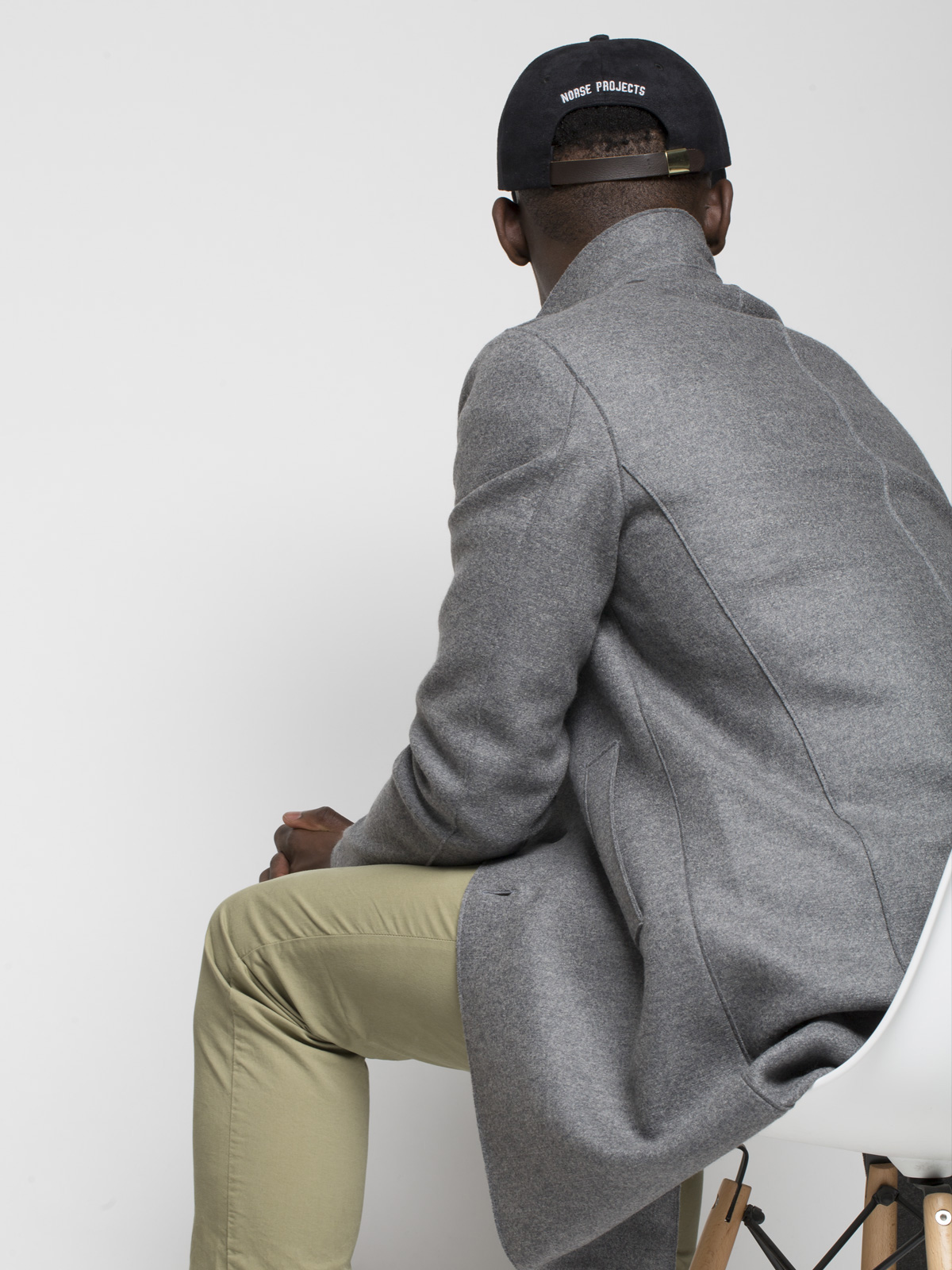 The Harris Wharf London's autumn/winter offering is spearheaded by the brand's signature silhouette -  the Felt Coat. Defined by its strong natural fibres and classic colour palette, the Felt Coat is complete with raw edges for a playful twist on the classic cut. Available in two colourtones, grey and navy, the coat is complete with the requisite qualities you expect from a luxury outerwear brand; clean, minimal design, exquisite hardwearing fabrics and delicate, precise details.
The classic colour palette of Grey and Navy looks good with almost anything, and the versatility of the Felt Coat ensures that it can be worked into any look. Pair the Grey Felt Coat with denim or neutral shades for a military-inspired feel or layer up over a sports jacket to emphasise the timeless shape and character of the overcoat. But for now you can appreciate the quality of Harris Wharf by pairing the Felt coat with a simple t-shirt – an off-white colour hue is ideal – for a laidback, relaxed finish.
Shop the new Harris Wharf collection online at OPUMO.
Be sure to read our ultimate guide to men's coats and jackets.