In the world of premium men's bags, there's no time for temporary fixtures. When we're looking for a new leather briefcase or men's travel bag, we want to buy one that we know will last. If you've ever had a premium weekend bag break on you midway through a journey, you'll understand the need for something hardier. In the most simple terms possible: for all of your premium men's bags needs, look to Carl Friedrik. For a slightly longer answer, keep reading our Carl Friedrik review to see why these men's briefcases, leather weekend bags and more are some of the best in the game.
Carl Friedrik Overview 
Carl Friedrik was founded in 2012 by brothers Niklas and Mattis Oppermann who had grown frustrated with the lack of well-designed, high-quality leather goods that they wanted to use or give as gifts. Working exclusively with naturally tanned leathers and the finest craftspeople, Carl Friedrik produces premium leather briefcases, bags, minimalist wallets and cardholders without a compromise on quality and without the traditional retail mark-ups. 
Materials 
Carl Friedrik only uses naturally tanned leather from respected tanneries. Something as small as a leather card holder is treated to the same premium materials as one of the brand's minimal men's briefcases because there are no compromises at Carl Friedrik. 
Not only does the label use its specific type of premium leather for the quality – which, by the way, is unparalleled – the production method is sustainable, and the natural finish is unique for each product. 
---
---
Craftsmanship
It's all well and good using luxury materials, but it doesn't mean very much if the production process itself isn't up to standards. When we're talking about standards in production processes, we're talking about fair working conditions and general treatment of employees as well as the actual techniques. 
As for Carl Friedrik's production line, it boils down to the fact that this label has full control over the process. That means that each component that goes into making Carl Friedrik leather bags for men and luxury leather goods is individually sourced by the brand from some of the world's finest tanneries, weavers and factories. From production processes down to the choice of which thread is used, Carl Friedrik's control over the supply chain allows the label to be sure that the quality of each step matches standards.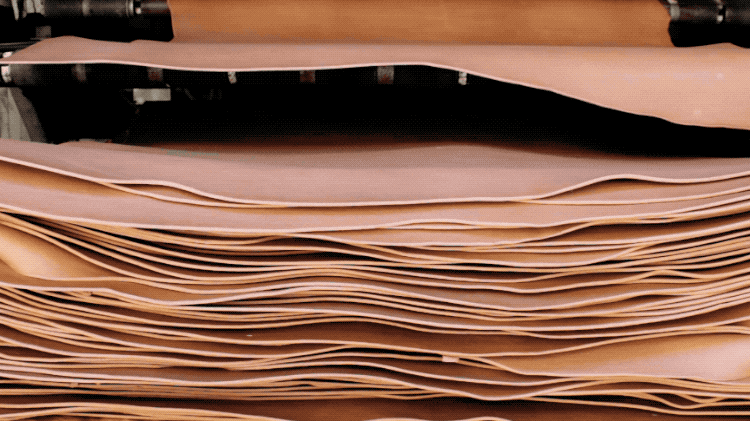 Transparency
This year we want to focus heavily on sustainability in fashion. Many of the OPUMO brands are going above and beyond the call of duty to do their bit for the environment and their workforce so we feel it's only right to provide a platform to sing their praises. 
Carl Friedrik lists the details for every product on its product page so that you can find out where your premium cardholder is made, with which leather and which processes. Let's take the Carl Friedrik Palissy Briefcase for example.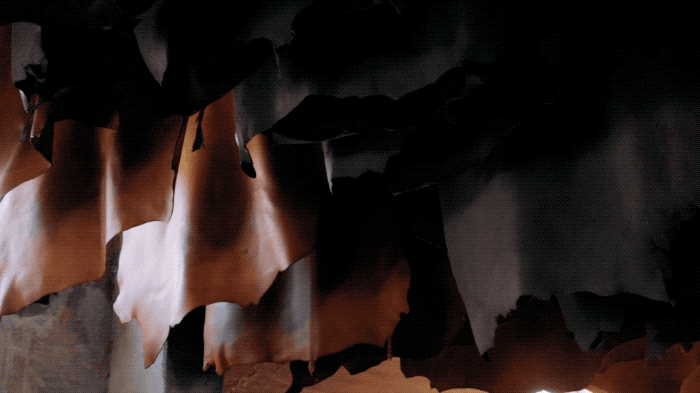 The Palissy Briefcase is made in Naples, Italy by a small leather goods factory. The family business, now in its third generation, lends its experience and obsession with craft to bring this men's leather briefcase to life.
Leather: Vegetable-tanned Vachetta leather by Artigiano del Cuoio in Tuscany, Italy.
Zipper: Symmetrical, individually polished, silver-nickel-finished zippers from Raccagni in Bergamot, Italy.
Lining: 220gsm technical nylon canvas from Milan, Italy.
Rings & hooks: Custom, nickel-silver-finished hardware from Foshan, China.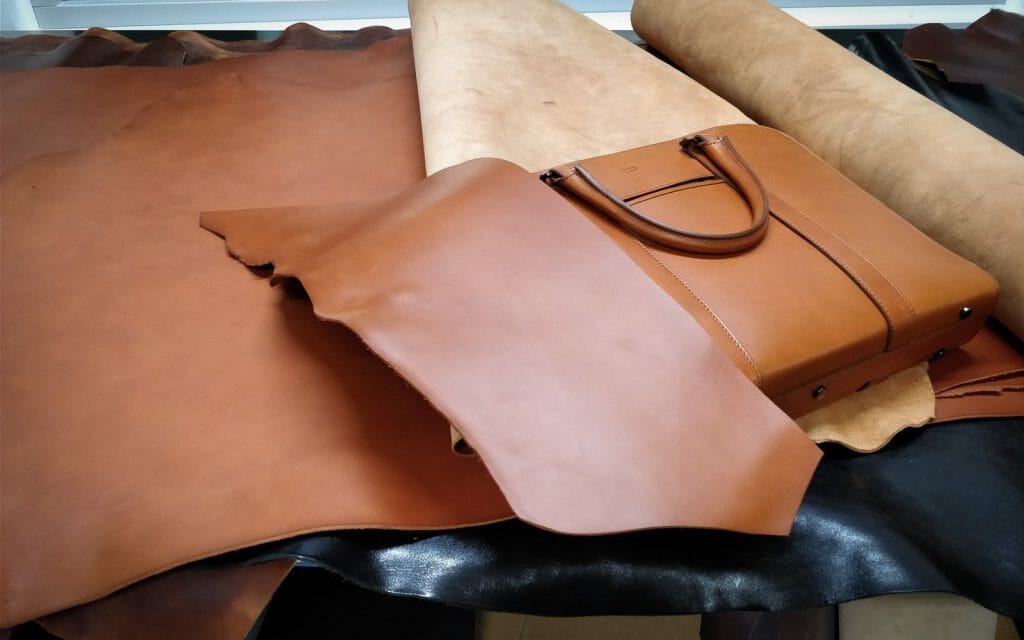 Verdict
We're long-term users of Carl Friedrik products at OPUMO. From the minimal leather cardholders to premium leather briefcases or leather weekender bags, every product is typified by Scandinavian design principles. When combining premium Italian leather with skilled artisanal production, it's difficult to miss the mark but extra aspects like the brand's transparent production process position Carl Friedrik as an essential name in the world of premium leather bags for men.
Shop Carl Friedrik at OPUMO.
Still need some help choosing? Find out how to choose the perfect leather bag for work.
---
---