Project name: Casa Moulat | Location: Amanali, Tepeji del Rio, Hidalgo, Mexico | Completed: 2017 | Architect: CCA Centro de Colaboración Arquitectónica
Located in the Amanali Golf Club development, Casa Moulat acts as a connection between the natural surroundings and the artificial landscape of the golf course. In doing so, the project explores the duality of open and closed space, inside and outside.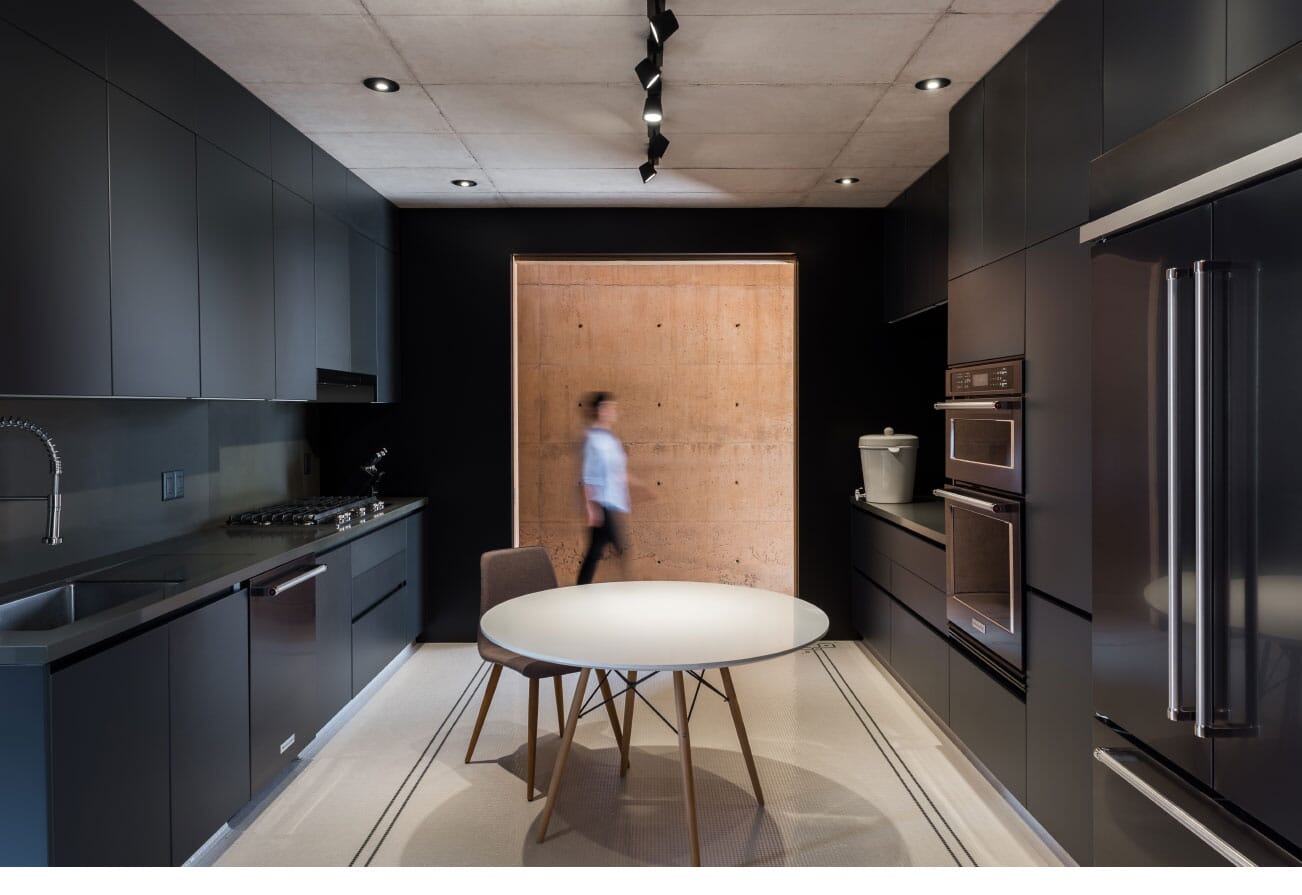 Casa Moulat sits on a stone plinth, using exposed concrete as a structural base. The single-storey house not only incorporates concrete as a base, but uses it as a primary construction material. The colour of the concrete will weather with time to become more linked with the environment, integrating the property.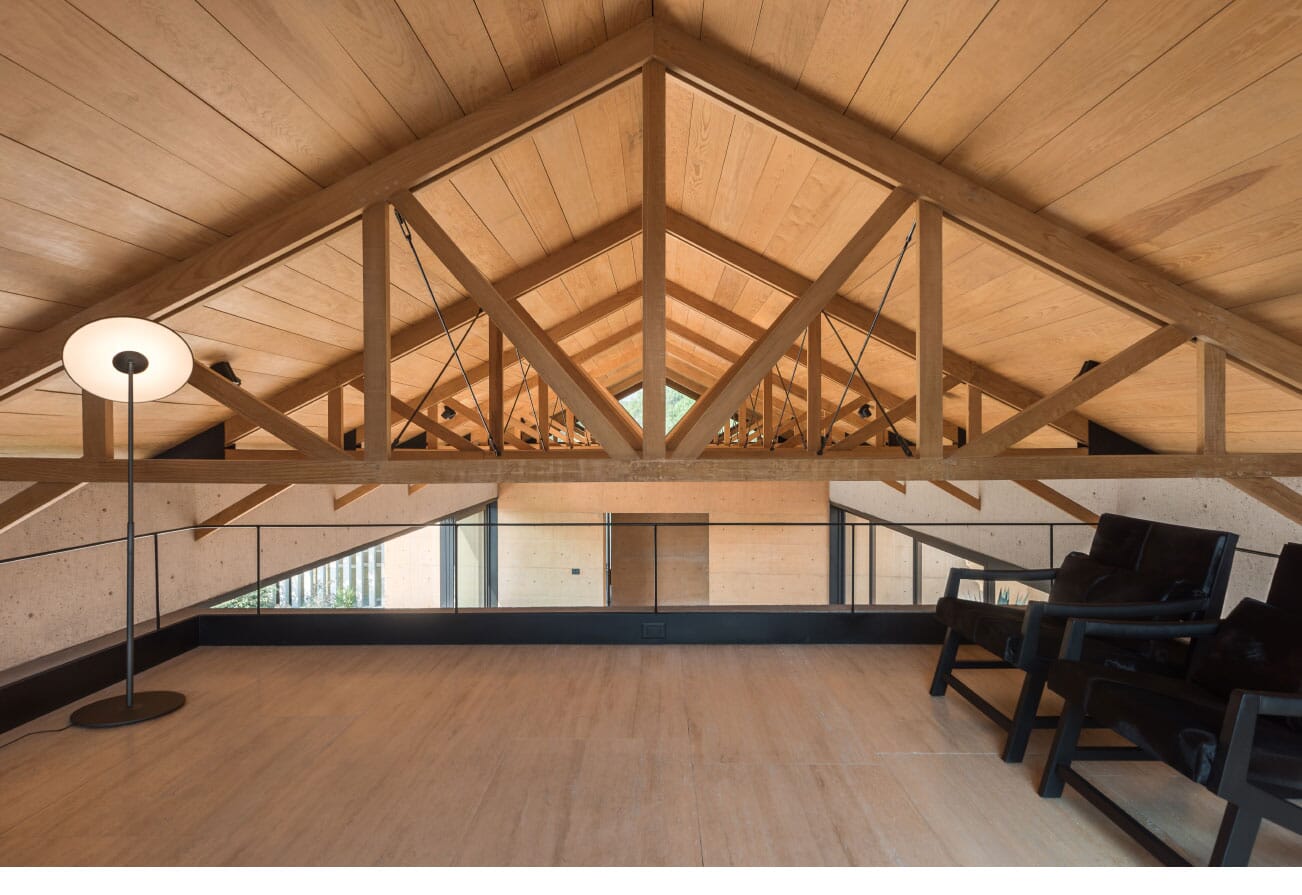 The property's main area features a public living space organised for social events. This area boats floor-to-ceiling glazing running along each wall which can be folded away to transform the room into a roofed terrace. The flow of air and natural light blurs the boundaries between Casa Moulat and its environment.
Two concrete beams support the roof that connects the two distinct volumes of the property. This creates a U-shaped layout which forms a small courtyard protected on three of its sides by the living spaces. However, Casa Moulat's extensive glazing can be opened up to change the home from a protected, private house into an open, flowing house that's in touch with its context. A natural colour palette runs through Casa Moulat to further integrate it with the surrounds.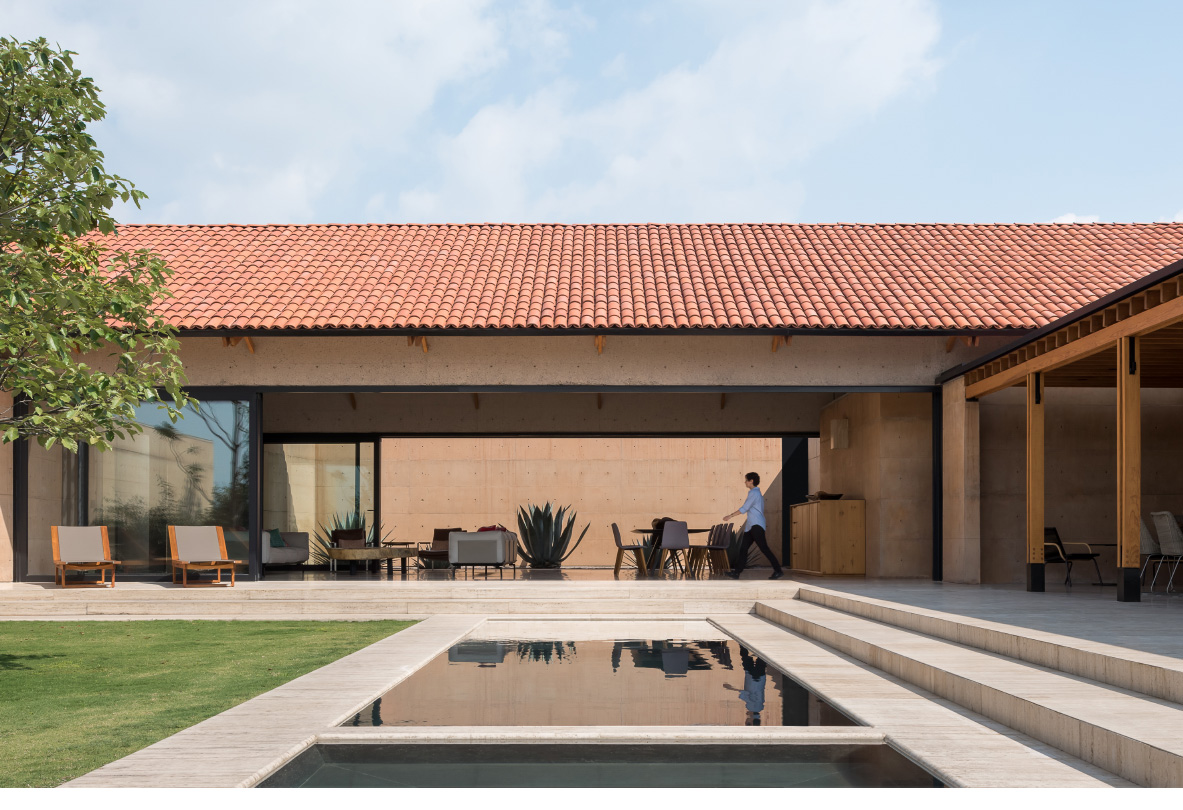 Photography by LGM Studio.
Light Falls uses wooden structures to direct light to every corner of the home.