Martín Dulanto Arquitecto's Casa Topo had one main goal, to have minimal impact on the natural environment of the Peruvian landscape. The stone-coloured facade of the property blends in with the mountains that set the backdrop for Casa Topo. As well as this, the wooden box that houses the sleeping areas seems opaque on first glance, but the wooden screen camouflage floor-to-ceiling windows from the exterior, while affording vistas of the lagoon.
Downstairs you'll find the main living area. Sliding glass doors can be opened to turn the space into an outdoor pavilion that leads onto the terrace. Materials used inside follow the same rules as the exterior, strictly natural hues of stone and wood are used to further integrate this modern property into its ancient surroundings.
The simplicity of this property is one of our favourite things, it's natural and doesn't detract from the countryside that it calls home. The open space of the lower floor makes it perfect for hosting events with no worries about whether all can fit, simply slide the doors open and spill out into the Peruvian landscape.
Photography by Renzo Rebagliati / Martín Dulanto Arquitecto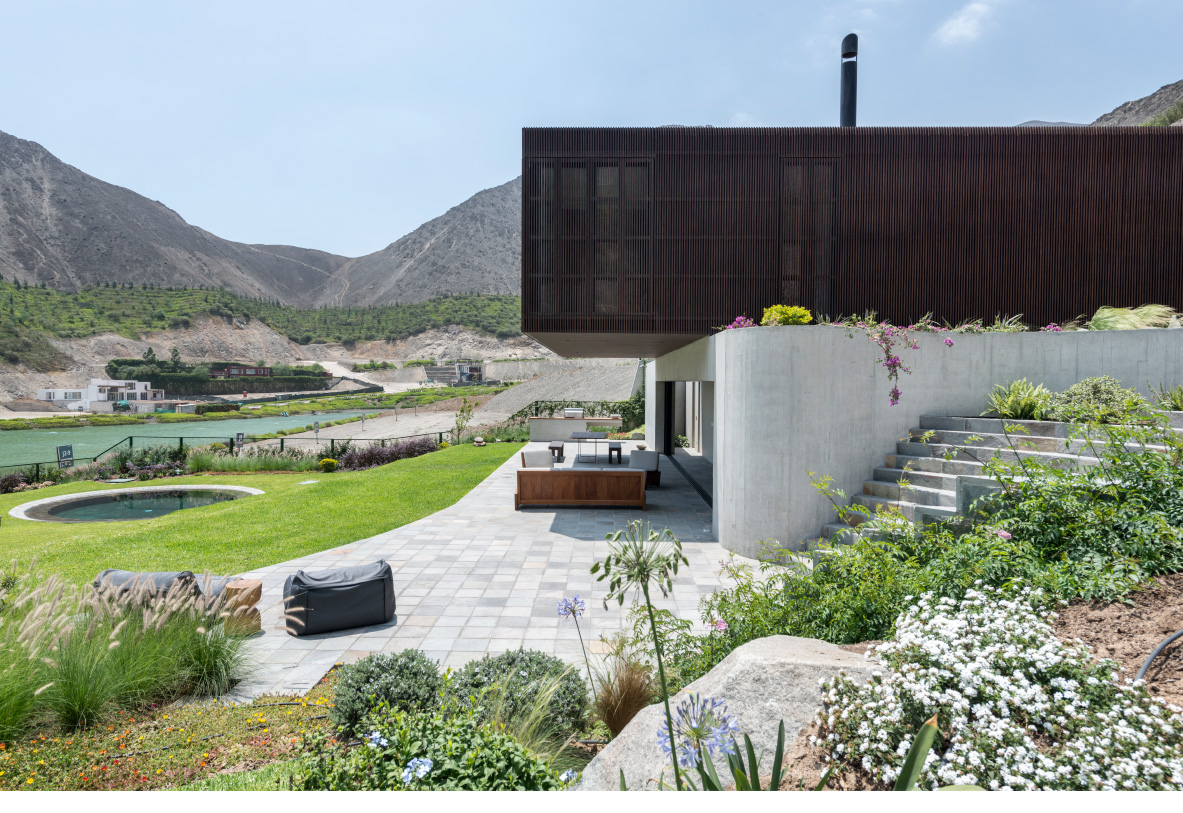 In the mood for even more of the world's finest architecture? Then you're going to want to see Strom Architects' plans for this seaside retreat on the Isle of Wight.