A primal beachfront cabana is carved into a rugged cliff on the west coast of Mexico. SJA III by Mexican architects CDM is a modernist take on a prehistoric cave, sheltering its occupants from both sun and storms while melding effortlessly into its surroundings.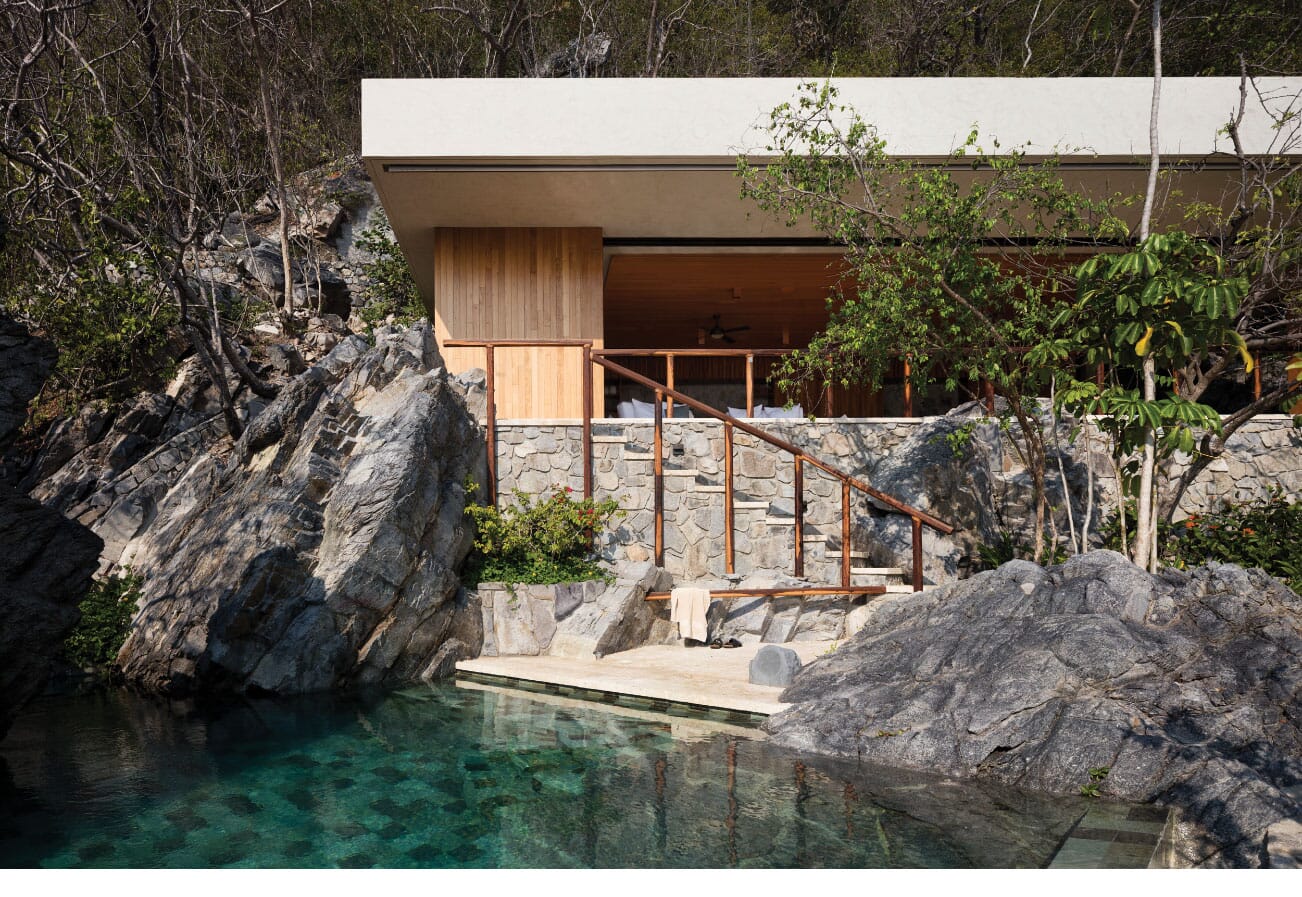 This cabana is both spectacular and simple. A chunky concrete roof covers a rectangular open-plan space, set back into the cliff itself. The interior is clad with rich wood to the ceiling and side walls. The rear is stone, as if to remind the occupants of the ancient setting beyond their sybaritic immediate surroundings.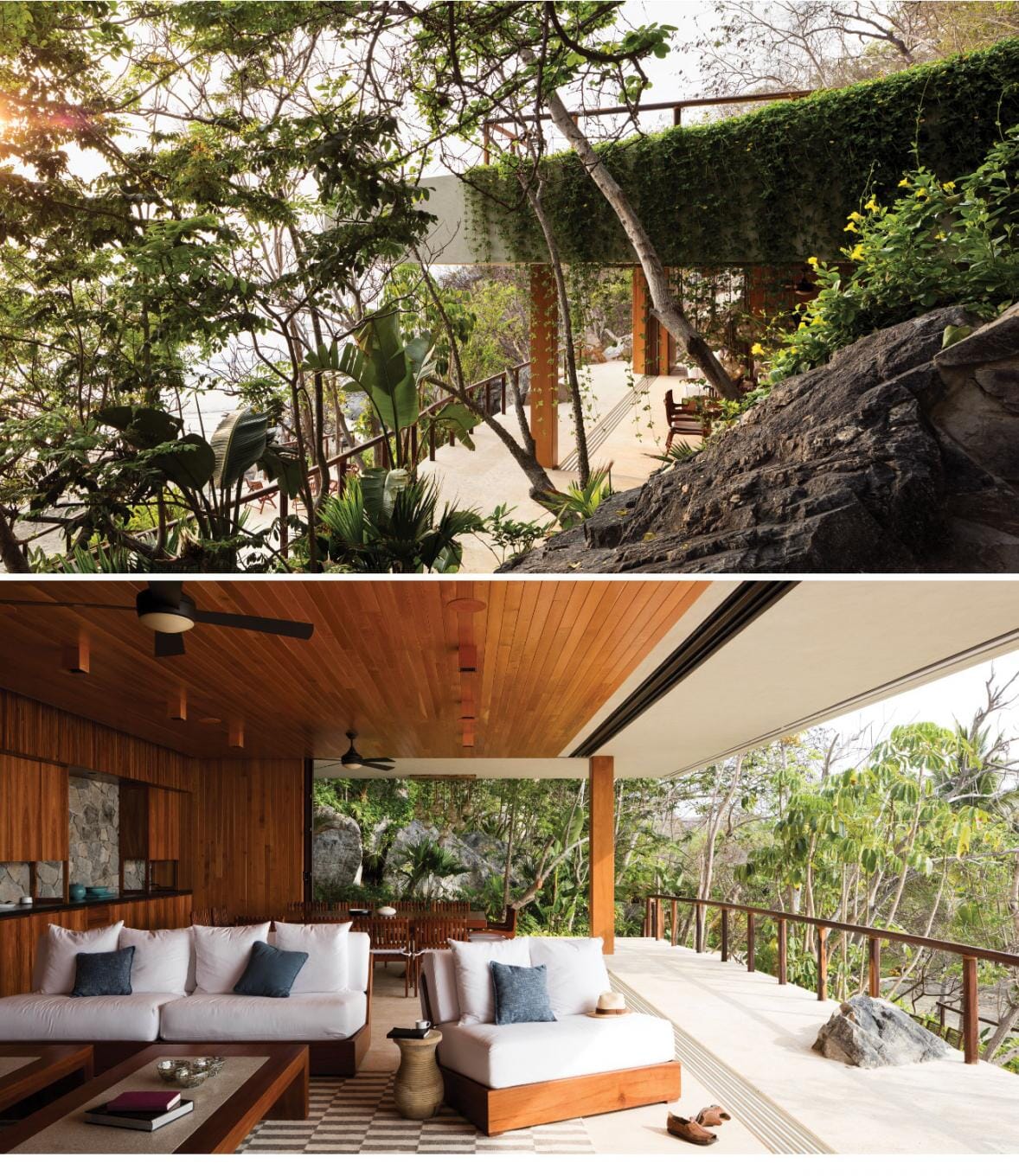 The idea is that the roof - and the entire structure - of SJA III becomes a part of the cliff that surrounds it. From within, say the architects, a viewpoint is created, for contemplating "the immensity of the horizon" by day and "an observatory for the stars" by night. Sliding doors disappear into walls to allow breezes to cool the interior.
The true stroke of design genius is just below: a swimming pool created in the rocks. While some of the pool is tiled, parts are left as raw rock, deepening the connection with the wild outdoors. Primally magnificent.
Photography: Rory Gardiner