You've heard the old adage of a 'room with a view' many times before but it's likely that many of those so called 'views' have been, disappointingly, anything but. Not this one, though.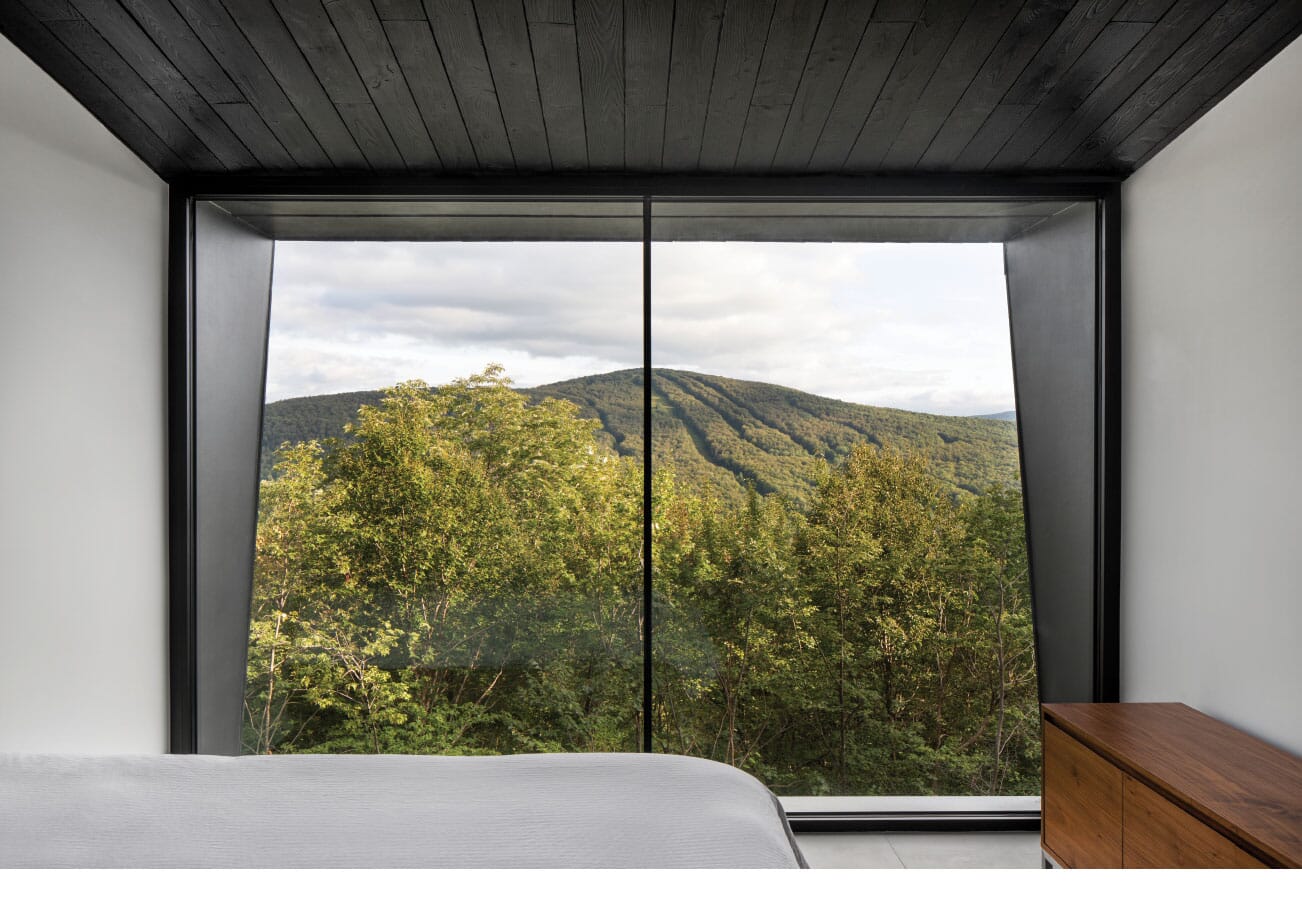 Naturehumaine's La Binocle Cabin, perched on a mountain in the Eastern Townships, Canada, aims to bring minimalism to the mountainside. By its unique angular shape, the project intends to underline the beauty of the surrounding landscape. It succeeds. The project takes advantage of the rocky cape to anchor its raw concrete foundations, on which rest two separate volumes that advance towards the treetops.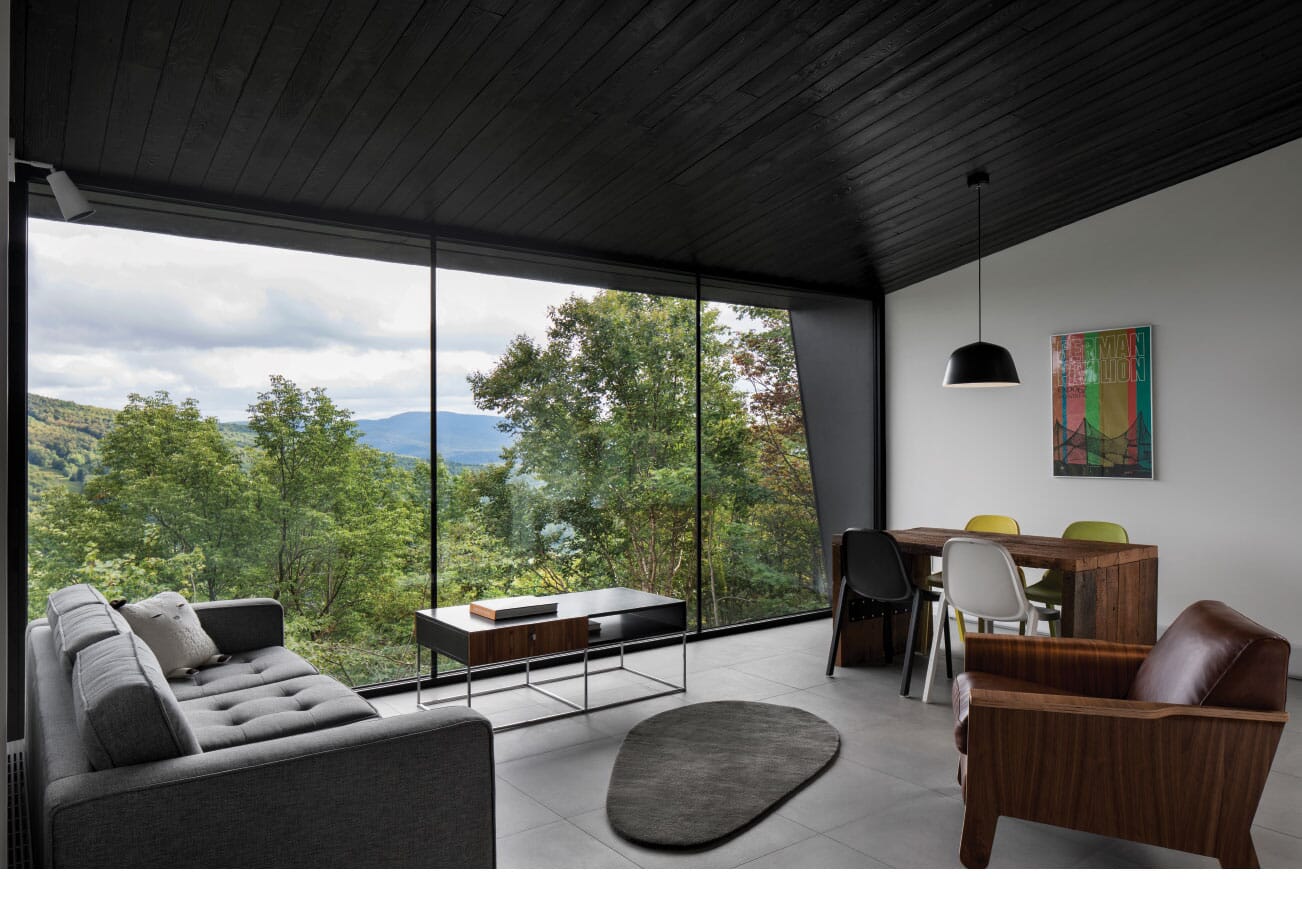 The two volumes are designed to offer separate tranquil and contemplative spaces for its inhabitants. They are, therefore, orientated differently from each other and connected via the in-between space of the entrance. All living areas are contained in the first module together with a wooden platform that extends beyond the kitchen and is orientated west towards the spectacular sunset.
Naturally, panoramic views become the focal point of both of the volumes. The relationship with nature is enhanced by the sloping roofs that follow the natural slope of the ground and reinforce the sensation of sliding over the cliff.