While it may not be the first image in our heads when we think of classic Aston Martins, the 1973 Aston Martin Vantage stands out as one of the company's most memorable designs. An outlier from the typical smooth lines and sleek, streamlined designs of the iconic British motoring firm, the Aston Martin Vantage takes a more muscular approach that appealed to both the American and European markets.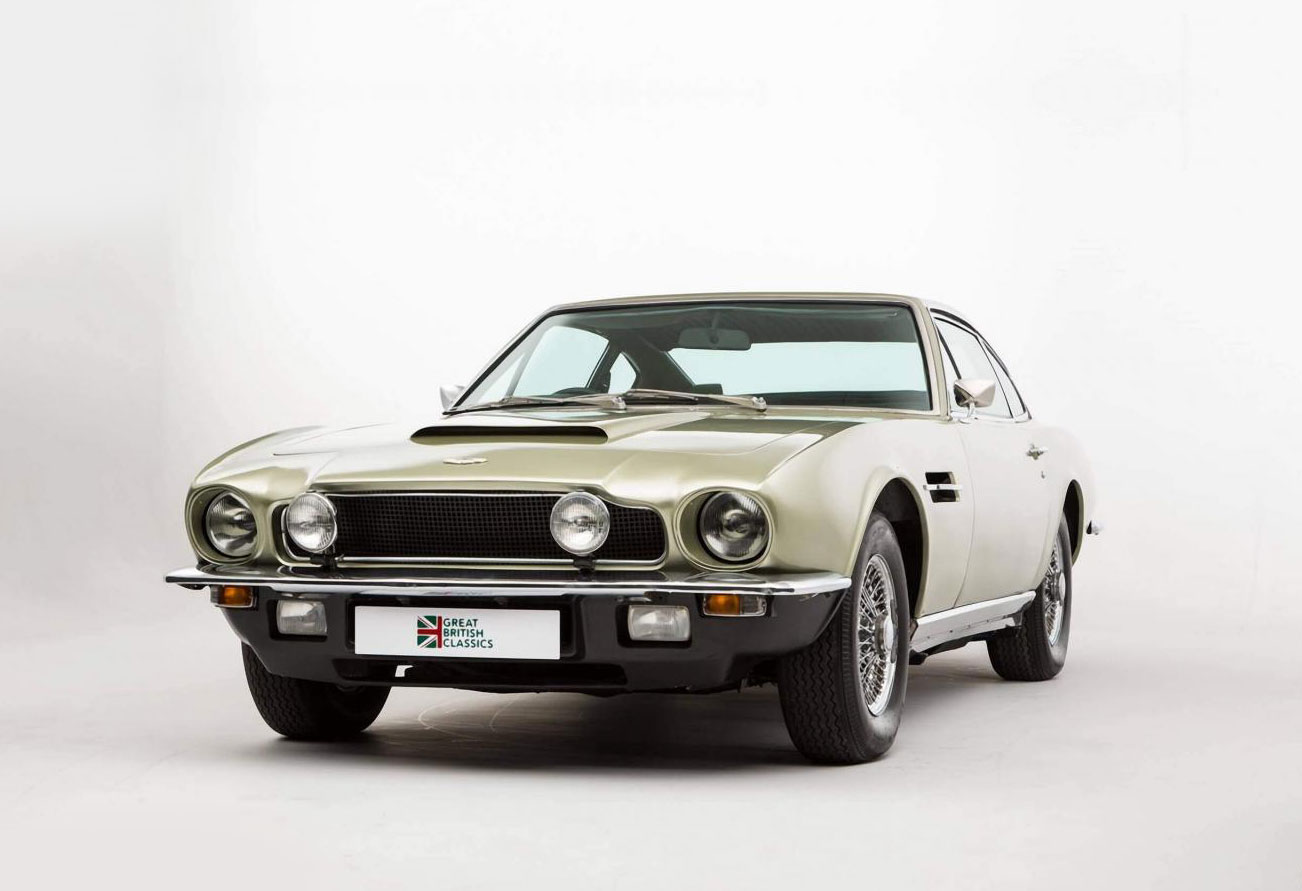 When this model was released, the famous Aston Martin V8 was very close to the end of the pipeline but, in hindsight, the six-cylinder Vantage was the driver's choice. Despite being less powerful than the V8, it had a weight distribution of 50/50, meaning that it handled with deliberate bite.
With only 70 of this design produced over the space of one year, the 1973 Aston Martin Vantage is a certified rarity. Having been treated to a bare metal respray, this example is in tip-top condition and its original shade of Cornish Gold has been retained for vintage effect. The complex shade complements the chrome detailing, including the last iteration of wire wheels in Aston Martin history.
Swing the doors open to be greeted by the rich scent of Bridge of Weir leather. The interior still displays in its original form: olive leather with black detailing. While the colours may not be to current tastes, they shamelessly hark back to the 1973 Aston Martin Vantage's heyday – one that we think should be celebrated a little more.