The beauty of hunting down a classic car to head up our weekly feature is the variety on offer from around the world. Sometimes you lean towards the 'classic' element and look to the icons such as an Aston Martin DB4 or a Jaguar E-Type. Other times, it's more of a pulse racing, palms sweating, heart-pounding kind of adventure of unearthing a rally or race car. This week, it's the latter.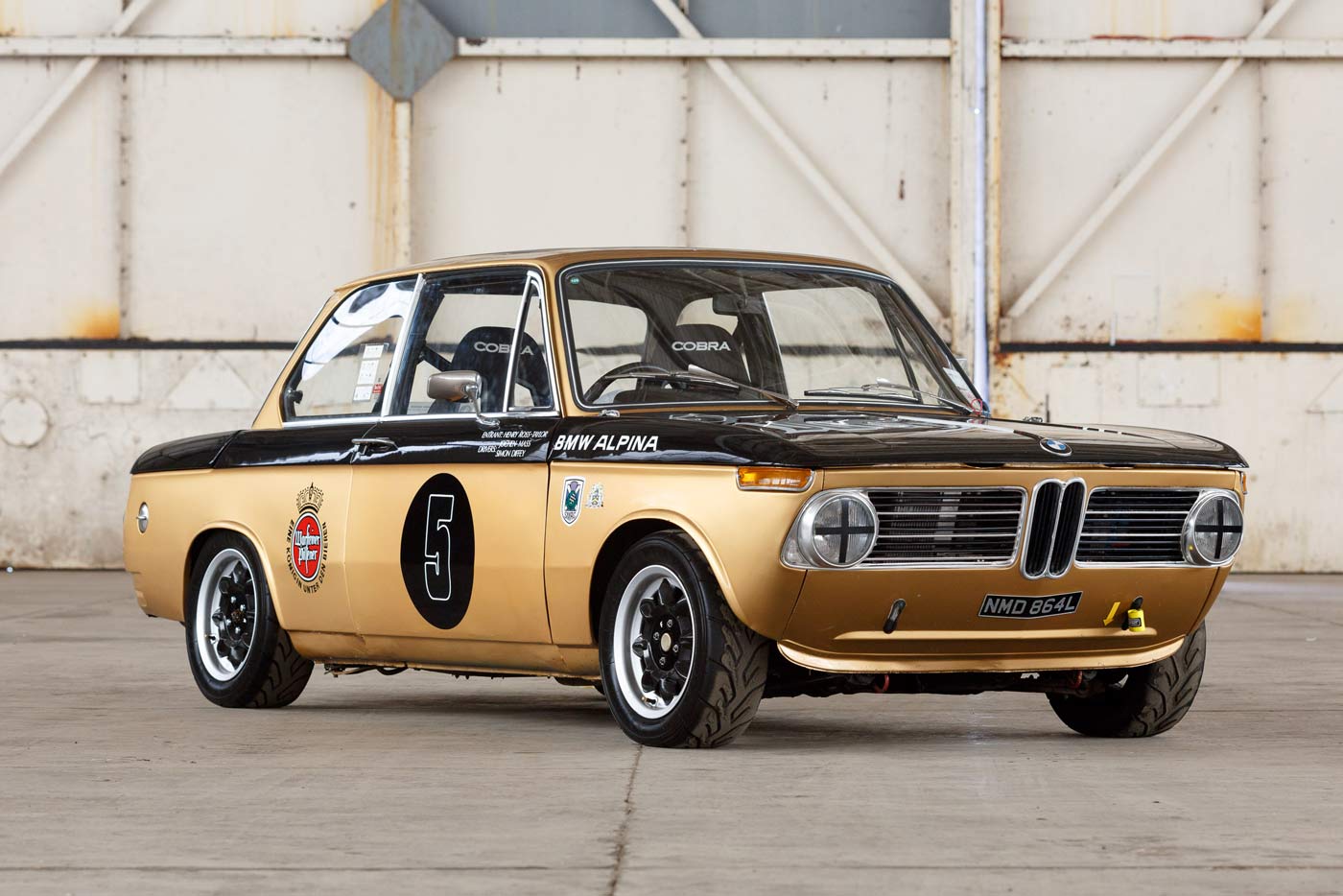 Conceptualised by Simon Diffey, who wanted to build a 2002 European Group One that was 'all steel, all glass' for himself and his son to race, this 1972 2002 Race Car is a BMW like no other.
Titled 'Gold Member', the 2002 was built up from bare metal to include an engine from Snitzer, a gearbox rebuild from JP Rave Boxes Rob Riding and finished in a Warstiener livery. In 2014, the BMW was invited to compete at the 72nd Goodwood Member Meeting, driven by legend Jochan Mass. It has all the right parts to make it competitive including the 200bhp Mass engine and 5-speed box. What is more, it's eligible for numerous events including the 'Master 70s Celebration', the 'Classic Sports Car Club Super Saloons' and the 'Legends Historic Touring Car Challenge'.
Tempted? Head to the Pendine website for full auction information.
Seller: Pendine Historic Cars
Photographer: Sam Frost Photography