Project name: Claw House | Location: Cremignane d'Iseo | Completed: 2018 | Architect: Botticini + Facchinelli
Perched on top of a hill in rural Cremignane d'Iseo, Claw House by Botticini + Facchinelli offers stunning views of Mount Adamello and Lake Iseo. The property explores two main relationships: the connection between the house and the ground as well as its interaction with the landscape.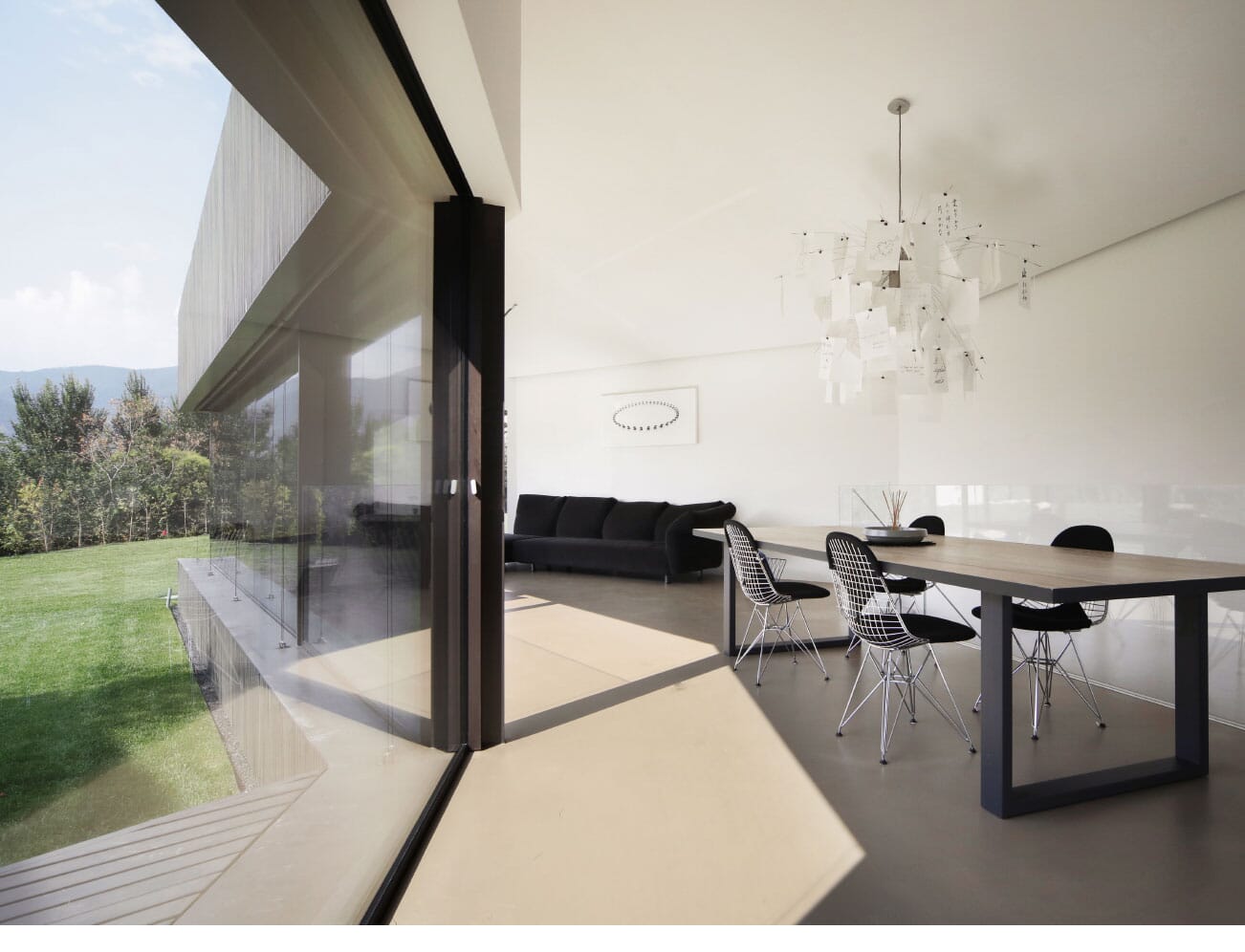 Claw House is perhaps most notable for its unorthodox 'C' shape. The shape was chosen to highlight some of the surrounding landscape's main elements. The living room area features floor-to-ceiling windows that look on to the courtyard created by the irregular shape of the property. This area also provides a clear view of Mount Adamello that rises above Lake Iseo. The lake is framed by further glazing in the bedroom.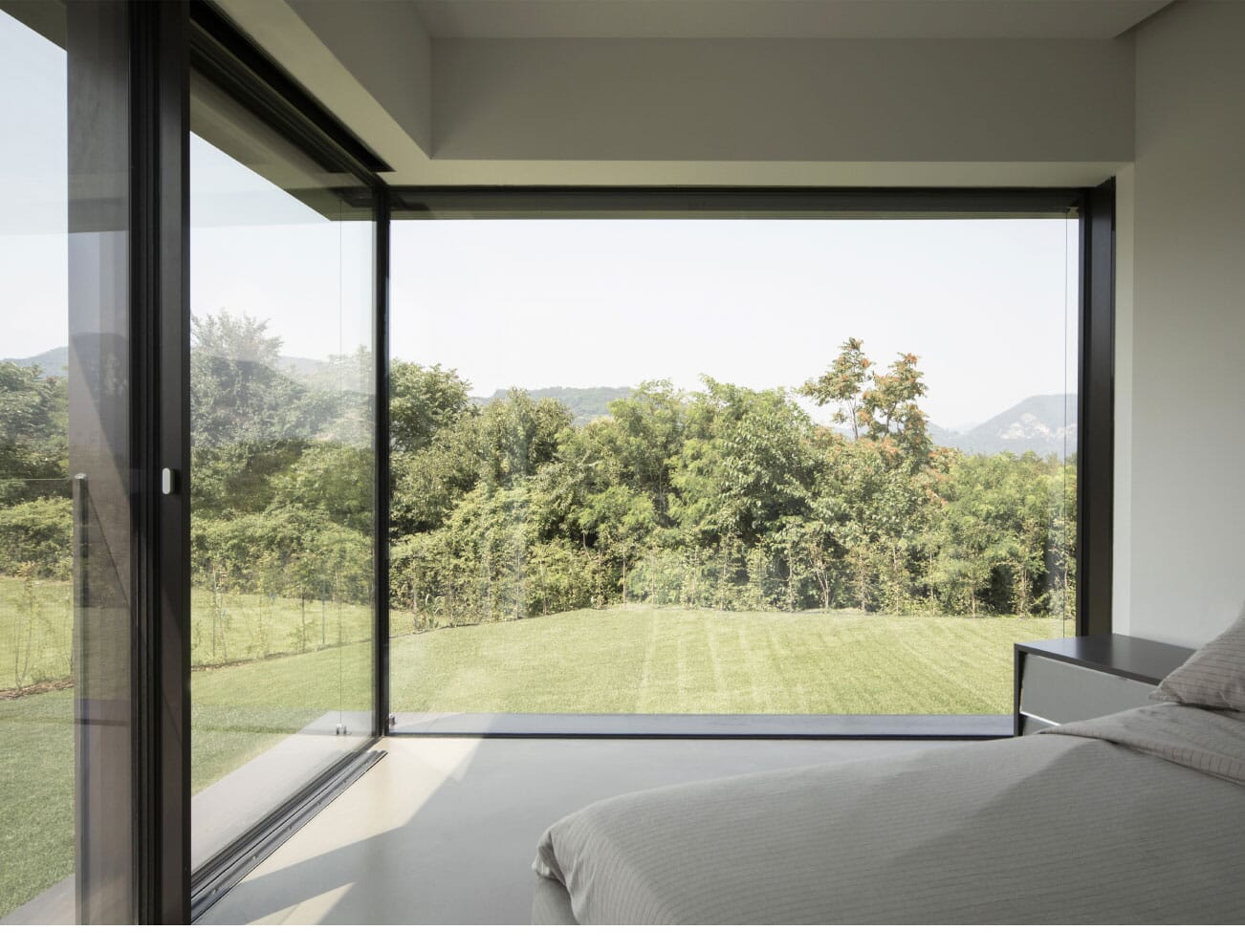 The extensive use of floor-to-ceiling glazing not only emphasises the beauty of the location but gives the impression that the home's roof is floating between the ground and the sky. Claw House uses the topography of its plot to great effect. Situated at the highest point of the site, the property keeps a low profile while using the gradient of the hill to make space for a garage beneath the living spaces.
The outer shell of the property is clad in wooden boards that help to camouflage the project against the natural hues of its context. These wooden boards will weather over time, giving Claw House a life of its own.