Project name: House in Benahavís | Location: La Zagaleta, Spain | Completed: 2019 | Architect: Fran Silvestre Arquitectos
Located in La Zagaleta near Spain's coveted Costa del Sol, House in Benahavís is a typically futuristic project by Fran Silvestre Arquitectos. The property is made up of two volumes arranged at a right angle in order to deal with a plot characterised by a steep hill.
The main volume of House in Benahavís sits parallel to the ground. This volume contains all of the living spaces. Four bedrooms, each with adjoining bathrooms are organised at the centre of the plan and feature skylights. A lack of natural light is certainly not one of this property's problems. Floor-to-ceiling windows line both the north and south sides of the home, providing stunning views of the verdant surroundings.
Supporting the main volume of House in Benahavís is a base that runs perpendicular to the plot's slope. Technical and service areas are contained in this volume, as well as providing a route down to the luxurious swimming pool that extends into the garden. At night, Fran Silvestre's signature white, monolithic construction overlooks the swimming pool, providing a screen for the hypnotic reflections of the water.
Although House in Benahavís stands in stark contrast to its natural surroundings, it effortlessly moulds to the unpredictable and uneven terrain of the plot. The clean lines and sharp angles of the property look oddly at home in the verdant landscape of the Costa del Sol.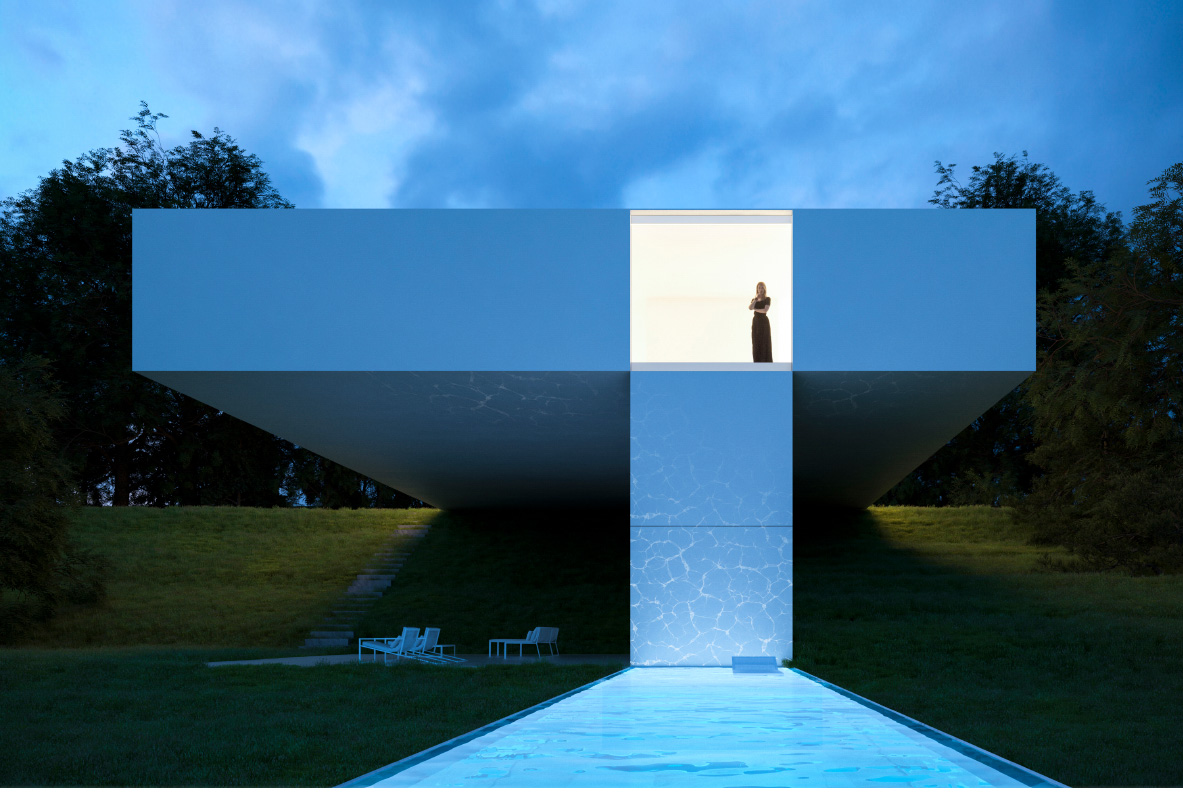 Images courtesy of Fran Silvestre Arquitectos.
Take the tour of another Fran Silvestre property. Hoffman House is a holiday home sent from the future.