Luciano Kruk moves a modern concrete structure into the arid landscape of Cariló, a town 360km away from the city of Buenos Aires. Cariló is one of Buenos Aires' most well-known tourist spots thanks to its pine forest reserve, sand dunes and extensive beaches.
Cariló House is situated next to a beach, so the surrounding landscape is less verdant than the pine forests close by. It's this emptiness that makes Luciano Kruk's 230 sq. m. concrete property so striking. The seemingly alien structure is a vacation home, it features a master suite, social area, independent guest area, outdoor lounge, barbecue area, swimming pool and solarium so this space is the perfect hub for beach parties.
The clients emphasised their desire for landscape views and also protection from the cold South-East winds from the sea. In order to cater to these needs, the was positioned on the highest level of the lot, 3 meters above street level, meaning that even from the swimming pool you can marvel at the vistas.
Photography by Daniela Mac Adden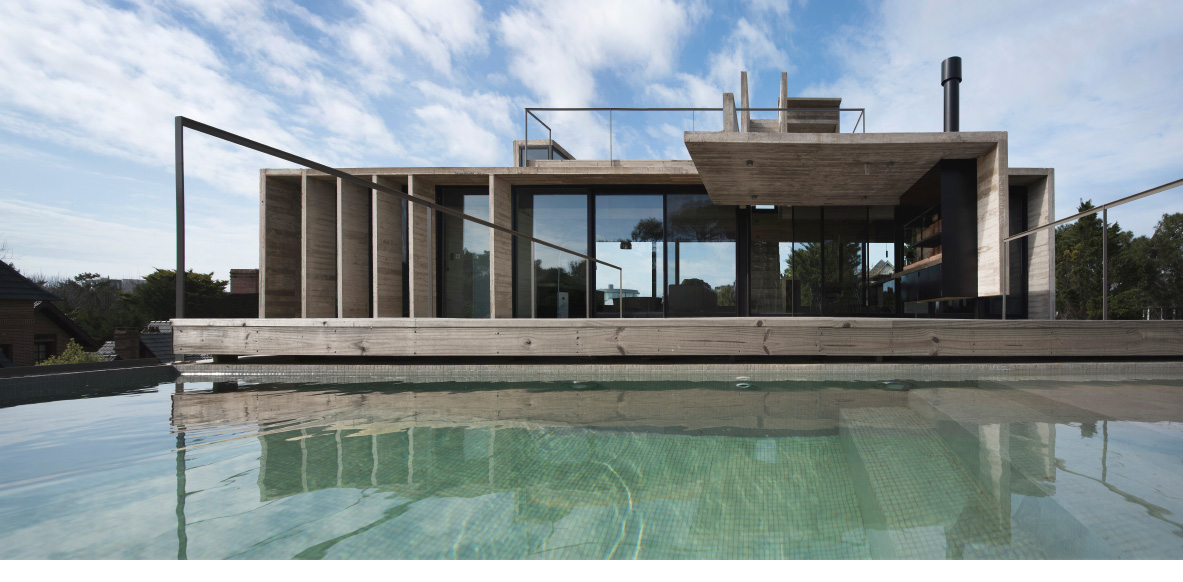 Like the look of this? Then you'll love another one of Luciano Kruk's concrete masterpieces in the form of Casa Rodriguez – in a secluded gated community of Buenos Aires.