You'll know how much we love classic Converse Jack Purcell sneakers. Now there's reason to love them even more with the introduction of a thorough but subtle update of these minimalist footwear essentials.
Meet the all new Converse Jack Purcell Woven Leather Sneakers. A total of 18 changes have been made to a design that can truly lay claim to one of the most over-used adjectives of our time. Jack Purcells really are iconic.
Named after a Canadian badminton player who might have remained obscure except to the most dedicated fans of that sport, the design emerged when Jack Purcell was asked to add his thoughts to a new sneaker concept in 1935.
They were an instant hit on the court, and rapidly became popular as casual wear. Who doesn't have a pair in their footwear wardrobe?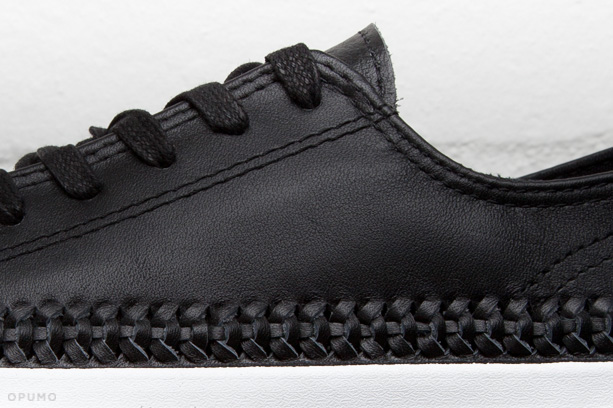 It's a bold step then, to commission an update to these worldwide favourites. You'll be relieved to know it's worked, and then some. The classic silhouette remains, and it takes a closer look to appreciate that there are improvements all round.
The first and most noticeable change is one you'll feel as soon as you pick up these sneakers. Leather is premium on the Woven Leather Ox models, with cork insoles. Bold woven detailing runs the length of the sneaker.
On the canvas release, the outer is now two-ply, inspired by army specification for extra durability. Jack Purcells just moved upmarket.
Detailing is always key in the sneaker market, and here the designers have been busy.
A premium feel is added to canvas models with polished aluminium eyelets. All outsoles have a subtle new look with a herringbone pattern that's both a refresh and adds grip. A new seamless tongue adds comfort in demanding conditions. There's a wider heel stay too, and a totally new insole features Nike technology.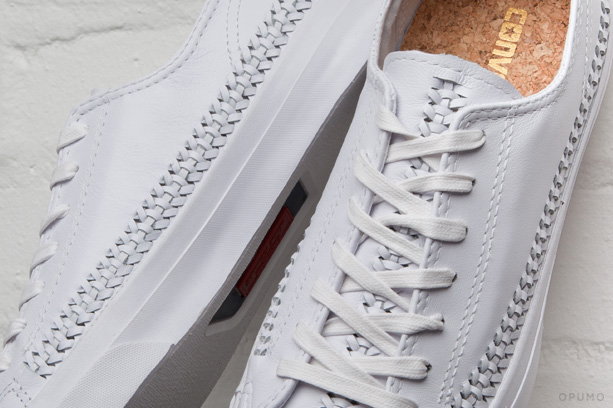 On all models, the signature Jack Purcell "smile" in Converse blue remains on the toe. Outsole and heel logos proudly proclaim the heritage of these sneakers. There's no doubt that these are still the originals.
Available in black and white here at Opumo, we're proud to feature the 2015 iteration of one of the world's great classic sneakers.
Be sure to check out our ultimate guide to men's trainers.