Ride the spirit of the Sixties, galloping horse logo on the grille, with this hand-crafted better-than-new restomod Mustang from pony car specialists Revology Cars. As your inner petrolhead has already noticed, this is a 66 Mustang convertible, perfect for your Sunset Boulevard cruising - or that trip to Torquay - but nose-to-tail re-engineered by Florida-based Revology to transform it into a very-much-21st-century Ford Mustang restomod.

Look remains that of an original, concours condition, used Mustang convertible. That's as it should be. Restomod Mustangs shouldn't shout at every passer-by that this is just a Mustang GT convertible with a few lairy after-market bits bolted on. Process here - to create a Mustang restomod that superficially seems every inch the original - involves first taking apart that 66 Mustang, discarding most of it and completely remaking it, ground-up. That's how a restomod Mustang should be made.
Take the steel panels that made up the body of the donor 1966 Mustang Convertible, which rolled off Ford's Dearborn Michigan production line two years after the first Mustang GT convertible hit the streets. A Revology restomod Mustang conversion doesn't mean a refurb and a quick paint job. Instead brand new - and better - steel panels are commissioned and then fitted by hand, a level of craftsmanship totally unknown in 1960s Michigan.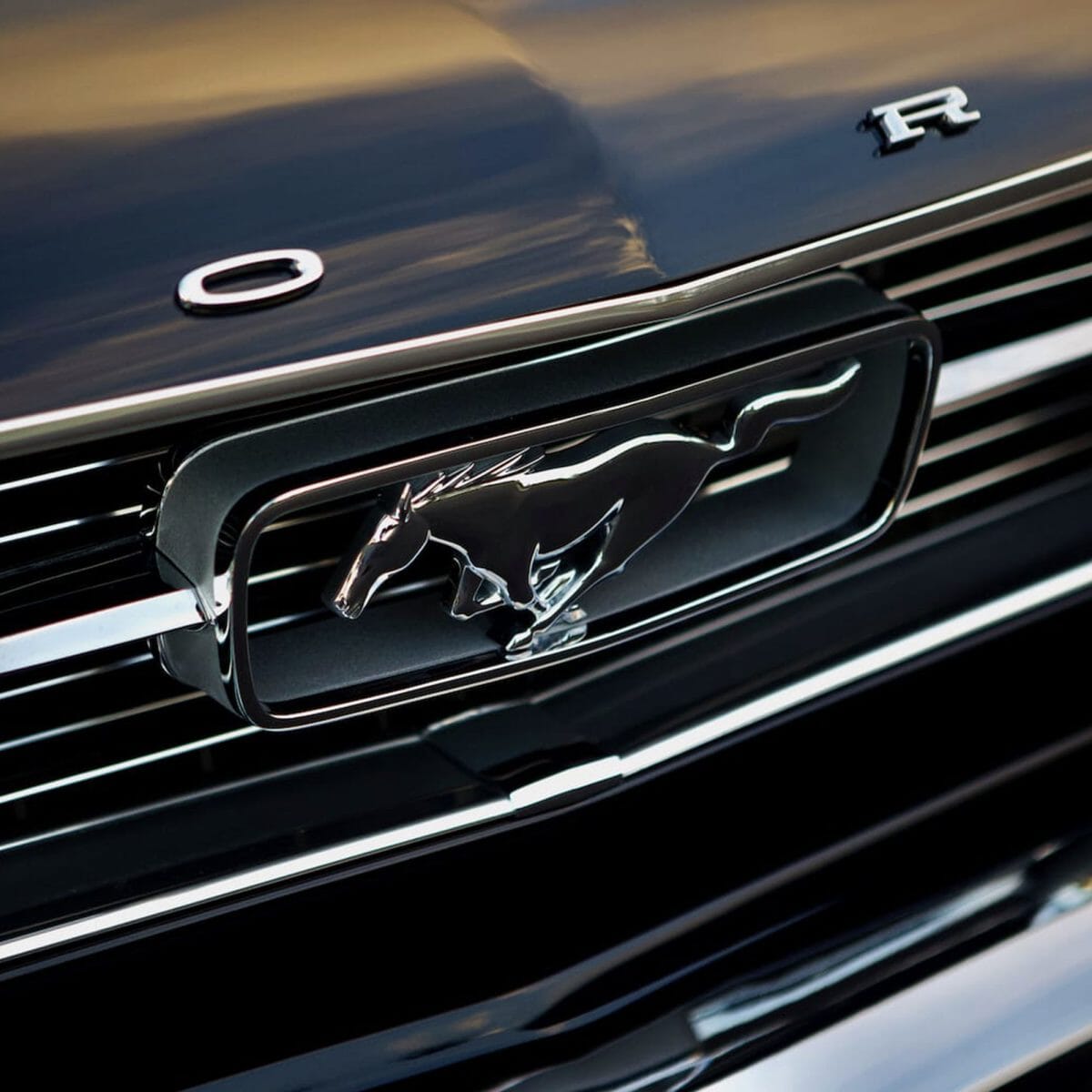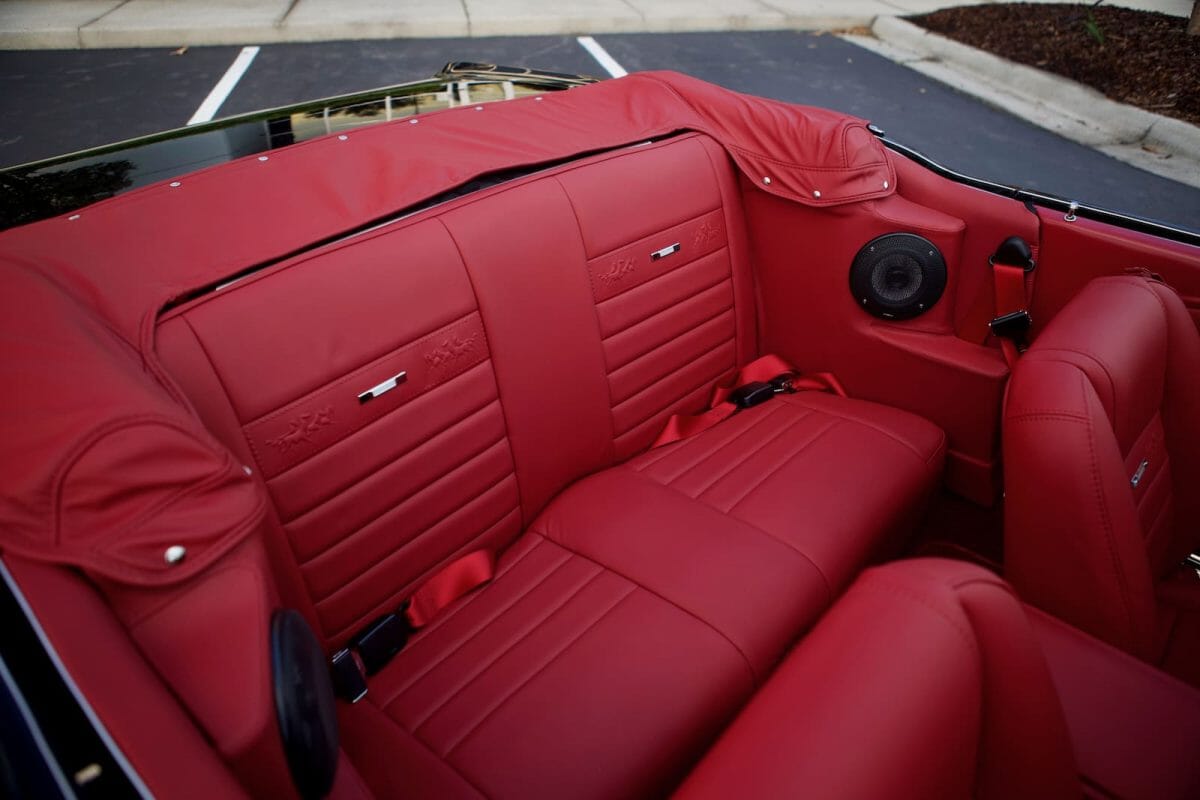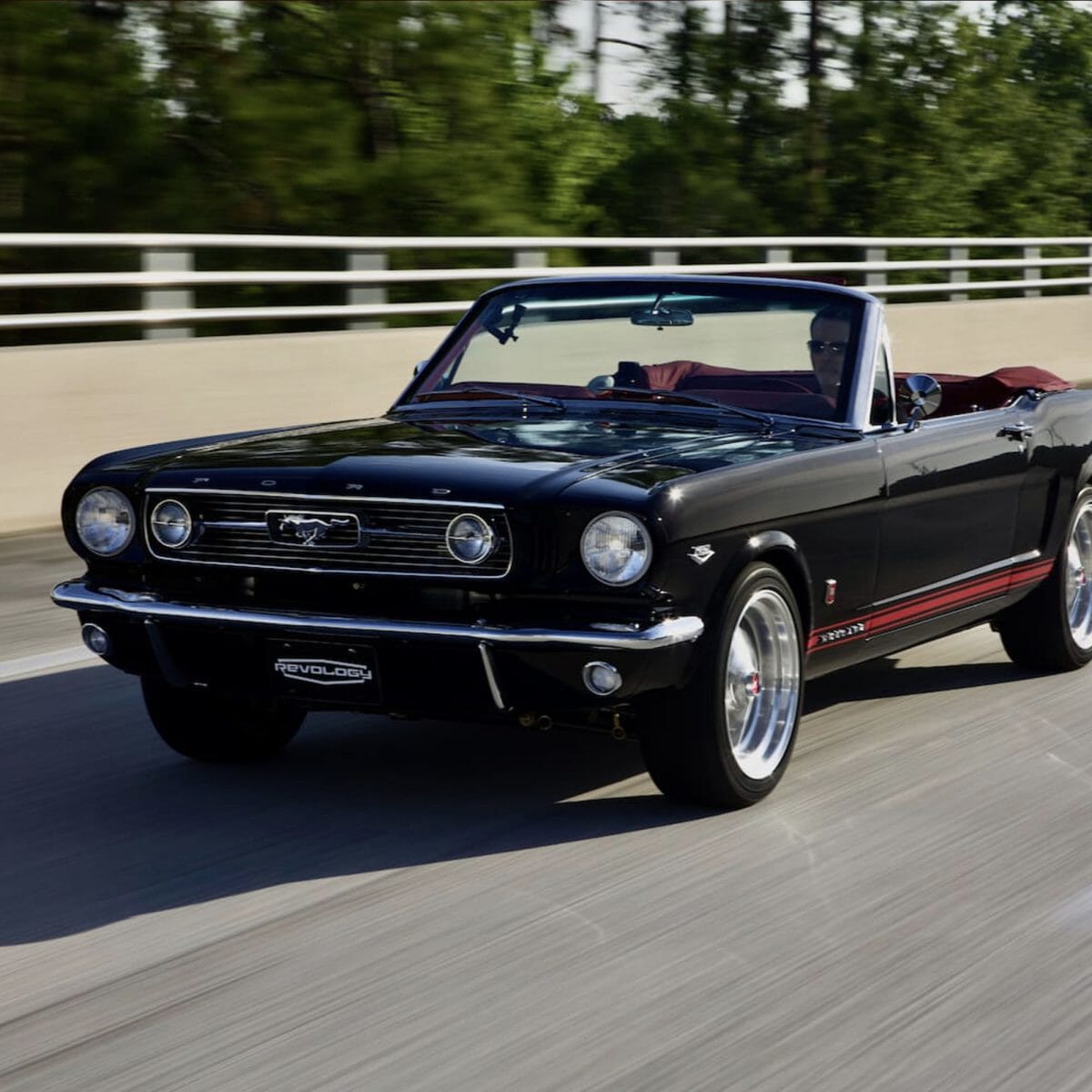 Detail is everything, Paint process - we'll leave the colourway of your 66 Mustang restomod up to you - has two coats of primer before high-end Glasurit finishes are applied. Drive shaft of your restomod Mustang? Carbon fibre. Exhaust system is a bespoke Borla item. Boot latch? Entirely remade. Of course it is.
Since you're getting a brand new 66 Mustang restomod, there's naturally hand-stitched Nappa leather to the interior and fine German wool to carpets, detailed with leather. Full-length console features hand-cut walnut trim, but given what you know about this Ford Mustang restomod, that won't surprise you by now. It uses supercar-level artisanal skills, never found in mass production of your average used Mustang convertible, essential to Revology's ultimate restomod Mustang.
Open the - remanufactured - bonnet of this restomod Mustang. Yes, that's a brand new Ford Coyote V8 lurking there. While your average 1966 Mustang GT convertible could be had with a V8, it produced a mere - if adequate - 164 bhp. Floor the bespoke accelerator on your 66 Mustang restomod from Revology and you'll be pushed right back into those hand-stitched soft leather bucket seats, because now you have 460 bhp to play with, courtesy this latest generation V8, the one found in Ford's current, much heavier, distinctly non-restomod, Mustang range. That horizon will gallop towards you.
So naturally you want a Revology restomod Mustang convertible. Deep breath for the cash you'll need: £209,000, the equivalent of four 2024 model-year Mustangs. This single restomod Mustang is what they aren't: unique, a true artwork. We know which we'd choose.
Discover a custom Land Rover Defender.
---
---