Ironically, motorcycles may be the safest mode of transport right now. And if we were going to be on the move on two wheels, what better way than on this Triumph Scrambler custom, built by Analog Motorcycles?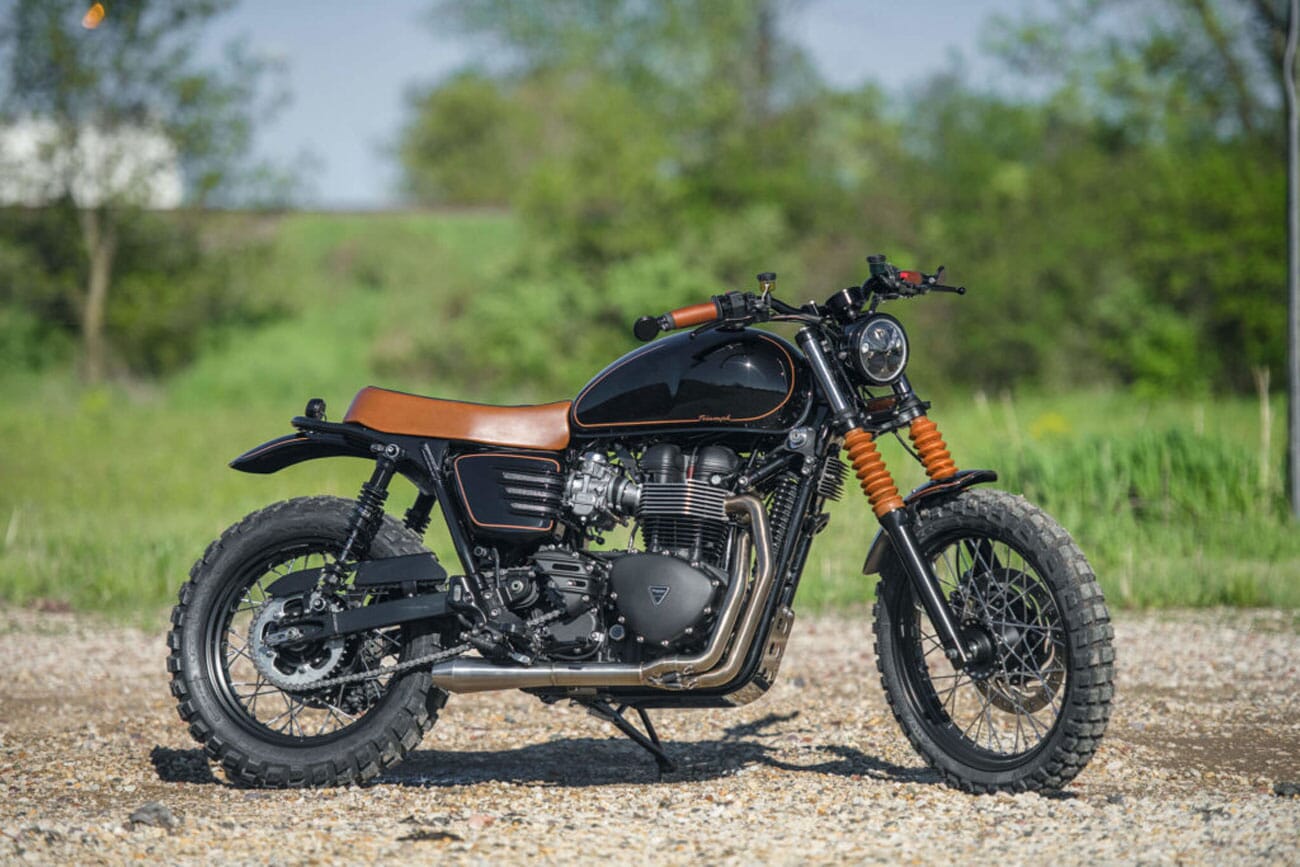 The Triumph Scrambler base model is a solid looking machine, with many of its stock parts finished to an extremely high standard straight out of the factory. But the naked design and classic looks make it ripe for a custom build, which is exactly what Analog has done. 
While undoubtedly subtle, Analog has quietly transformed this 2017 Scrambler into something truly special. The basic silhouette remains roughly the same, but the rear end is noticeably different, with a custom-made rear fender and seat pan which cleans it up, giving a more minimal feel. 
---
---
Another additions include rebuilt forks with Race Tech springs, tan leather fork gaiters, custom-made YSS rear shocks, powdercoated Magura handlebars, a custom headlight and speedometer and of course, a unique black and tan paint job. 
Interestingly, the engine has been kept relatively standard, with just TEC Bike Parts USA headers and a custom exhaust added. This helps with the bike's almost stealthy status, and makes us appreciate its subtleties even more. 
Photography by Grant Schwingle.
For something a bit more old school, check out this custom Honda GB400 TT cafe racer.
---
---