For a long time, choice has been known as a fine thing. So has chance. Today, in this fast-moving, inter-connecting world, having the chance to find the right choice has become difficult. That's because whatever you may be looking for – whether it's a new pair of sneakers, speaker system or a piece of art – there is so much choice and so many different influences out there, that it's hard to have a clear vision. That's partly the reason why we have started to roll out a number of product reviews. To ensure you're clued up enough to make the best possible purchase. So, this week we're focussing on the crowded, and often overlooked world of men's belts with this extensive Dalgado Belts review.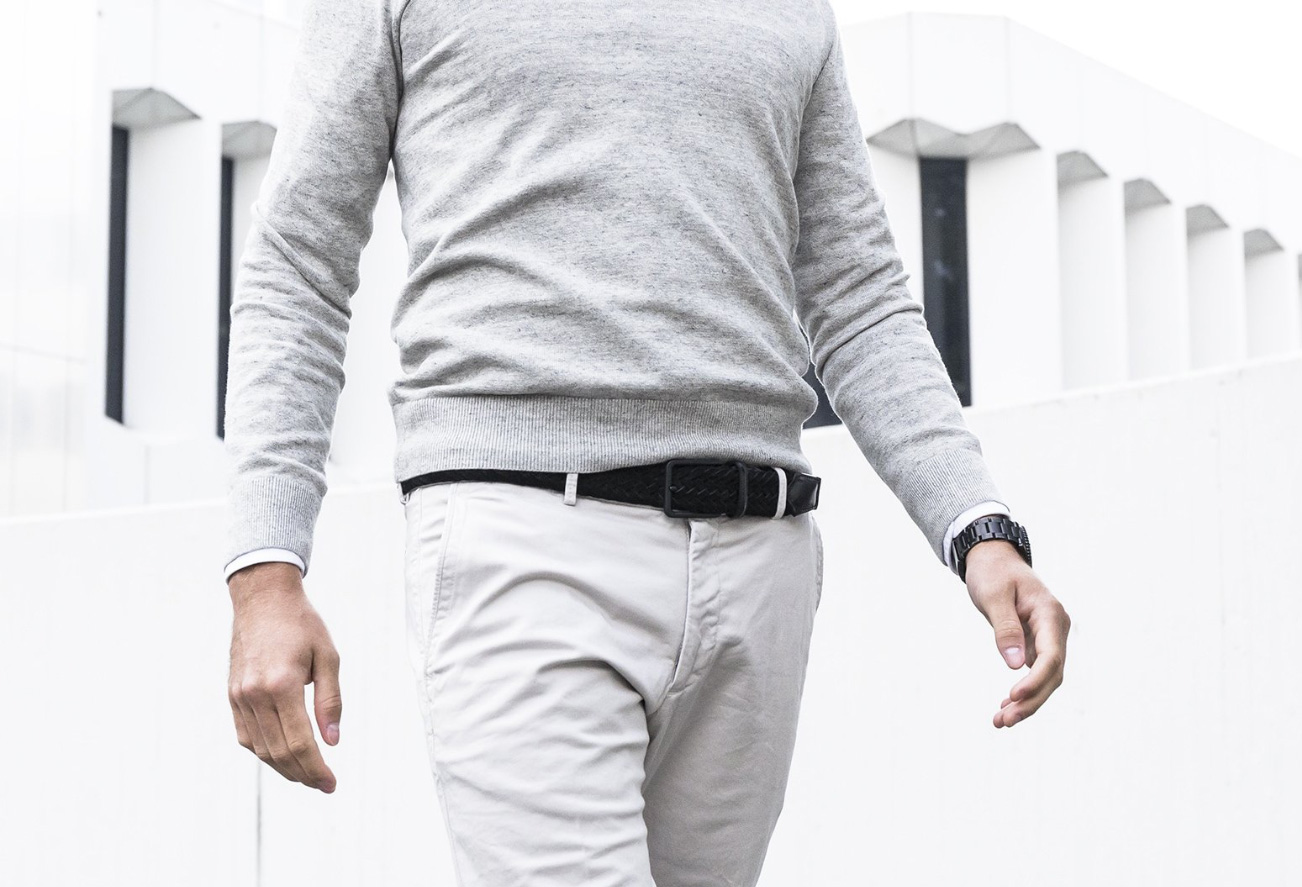 German design studio Dalgado pours so much love and attention into each men's belt that it might be the label to make you interested in buying one again. Once you unbox a Dalgado belt you soon see the lengths that the brand has gone to in its mission to 'create the finest handmade accessories that never compromise on quality'. The brand's designer men's belts are sourced from the finest materials and are, best of all, crafted into fairly-priced, timeless accessories which are made to last. Basically, Dalgado belts tick all the boxes. They're affordable in the realms of premium men's belts and good-looking with its range of luxury materials and its understated aesthetic.
Dalgado Elasticated Wool Belt
The Woollen belt is no new thing, but these ones from Dalgado are something a little bit more special than most. All of Dalgado's high-quality belts are unified by one detail – they have no holes. Which makes for an incredibly comfortable and customisable fit. Since it fastens through the fabric, the belt is endlessly adjustable and it gives you the chance to find your perfect fit – rather than having to rely on pre-existing punched holes.
Practicality does not make way for good-looks, though. The Dalgado range of adjustable belts is available in a range of neutral colours – grey, brown, navy and blue – with simple silver buckles, which means they can easily be combined with co-ordinating colours to round off any look.
Dalgado Woven Suede Belt
We suggest every man needs two belts to cater for all the different options in your wardrobe. But, if you're looking to add just one to your collection for the time being, make sure it's the Dalgado Woven Suede Belt. The classic braided men's belt has prevailed as a staple accessory for many years now because it can so easily be dressed up or down depending on the occasion.
The fine Italian suede leather used to craft the belt is so soft that it has a velvet-like touch. It not only makes the belt look great, it also and gives it a certain substance. The belt is something you put on as a finishing touch to an outfit, and this Dalgado Woven Suede Belt feels just like that. It feels like the perfect finishing touch. Its considered, understated design, rayon lining, minimalist silver solid brass buckle and intricate lattice effect design transforms the belt into something special and something you will not begrudge wearing day-in-day-out.
Dalgado Leather Belt
When it comes to wearing a suit, always wear a smart belt. A smart belt should be leather, preferably calfskin, without any texture or pattern, narrow in the realms of 3cm width and with a small, subtle buckle. We believe that the Dalgado Fernando Leather Belt is that very belt.
Through the combination of black vegetable-tanned full-grain leather, the belt achieves a great level of strength and durability while maintaining the flexibility and comfort to be worn day-to-day if you see fit. The slim-line, beautifully soft full grain Spanish leather is complemented with a light grey buckle made of solid brass and it is the type of high-quality craftsmanship that you will be able to feel the difference as soon as you handle it. The soft curves of the galvanised buckle and the slightly raised stitching not only adds an exciting detail to the belt, but it makes it almost effortless to wear.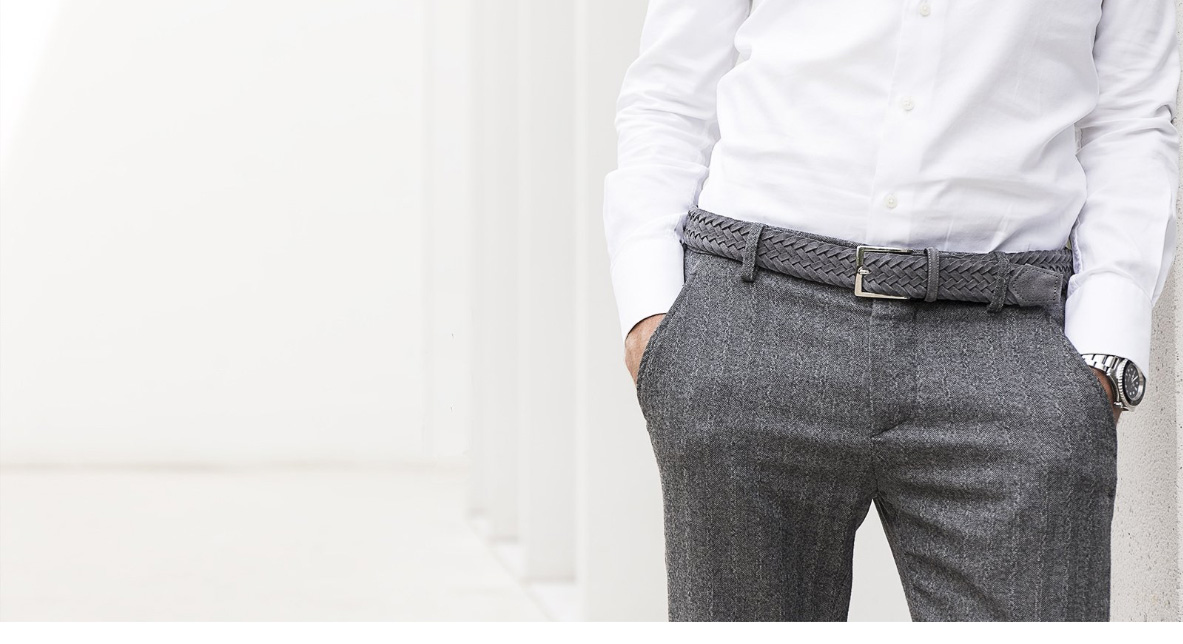 Now you've read the full Dalgado Belts Review, you can shop the full Dalgado Belt collection here.